After being on the road for 17 days, let me tell you I was so beyond ready to come home and cook for my family.  While we found tons of great for us food on the road, there is truly nothing like having something home cooked.  While in years past, to me home cooked would likely be something not so healthy - these days I was really excited to come home to make our favorite veggies.  This Easy Roasted Broccoli is so simple to prepare and offers just the right flavor that makes even die hard broccoli haters love it!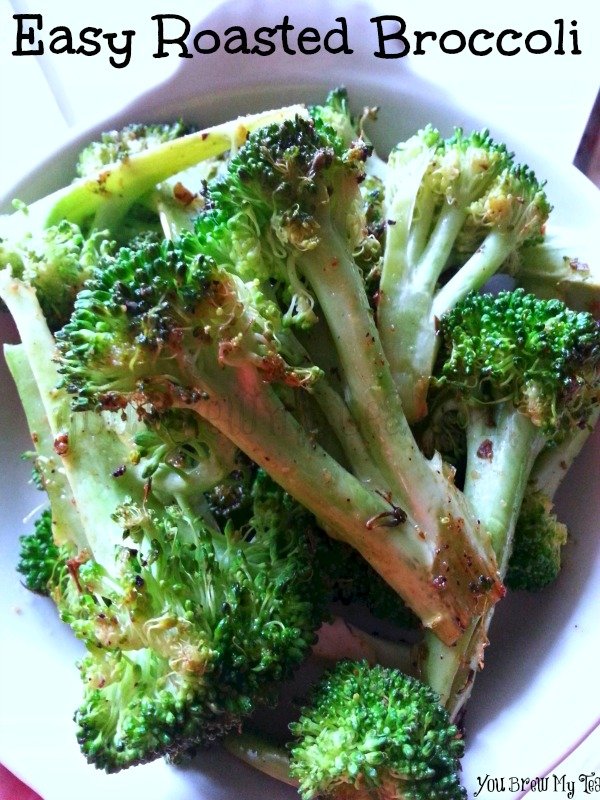 If you are looking for a quick and easy side dish for your favorite grilled meat or light pasta dish, this is the one for you.  Our simple blend of seasoning sprinkled over cut fresh broccoli will make you a star in the kitchen.  While this is one of our go-to dishes, you can always substitute your favorite veggie like cauliflower, zucchini, squash or even carrots instead.
EASY ROASTED BROCCOLI
Easy Roasted Broccoli
Ingredients
1 Large Bunch Broccoli
1 Tablespoons Organic Extra Virgin Olive Oil
½ Teaspoon Garlic Powder
½ Teaspoon Onion Powder
½ Teaspoon Smoked Paprika
⅛ Teaspoon Cayenne Pepper
½ Teaspoon Kosher Salt
½ Teaspoon Fresh Cracked Black Pepper
Instructions
Preheat oven to 400 degrees
Rinse and cut apart broccoli creating bite sized spears
Drizzle broccoli with olive oil and sprinkle liberally with seasoning
Roast at 400 degrees for 12-15 minutes.
For extra golden color, broil for 3-4 minutes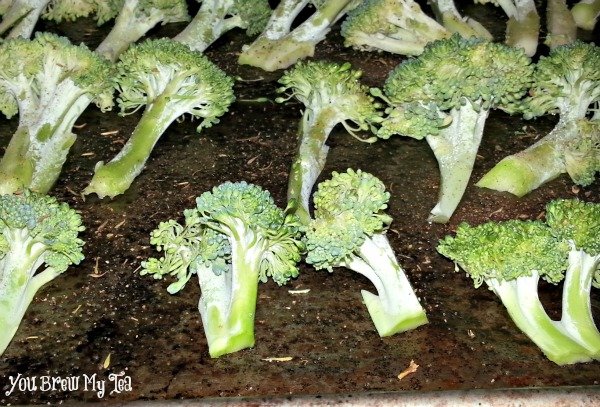 Makes 6 Servings
1 SmartPoint per Serving on Weight Watchers FreeStyle, Flex, PointsPlus, Beyond the Scale and Your Way Plans
This easy roasted broccoli is great on it's own, as a side dish or one of my favorite ways to serve it is in a salad.  Roasting the broccoli with this tasty blend of seasonings brings out a rich flavor that adds the perfect punch to your chef salad or a simple pasta salad.
When your family balks at the idea of clean eating or increased veggies in their diet, try roasting or grilling instead of your typical cooking techniques.  Not only does it offer a different flavor profile, but it adds great new texture that can help picky eaters want their veggies.