We love making easy breakfast smoothies to help stick in our diet plan, and get some extra nutrition.  This Wild Berry Banana Smoothie is definitely a favorite for our house, especially since it is so simple to throw together.  We have posted numerous times about our love for our Ninja Auto IQ blender, and yes we did receive it several months ago as part of a review program, but it is seriously the best thing in our kitchen.  That blender has become a daily use item that we just don't know how we lived without.  Making fun new smoothies every day is now easy, quick and well - one of the best things we've done for our diets in years!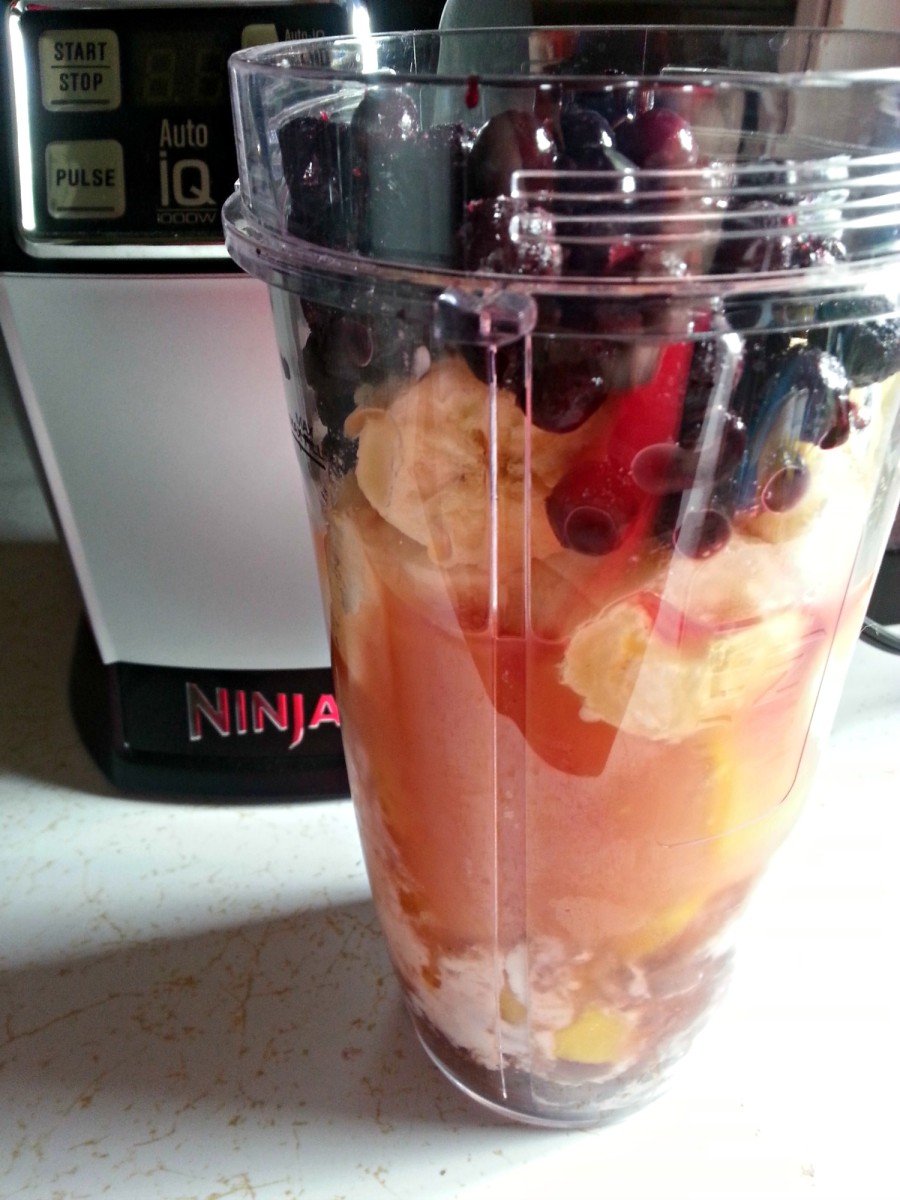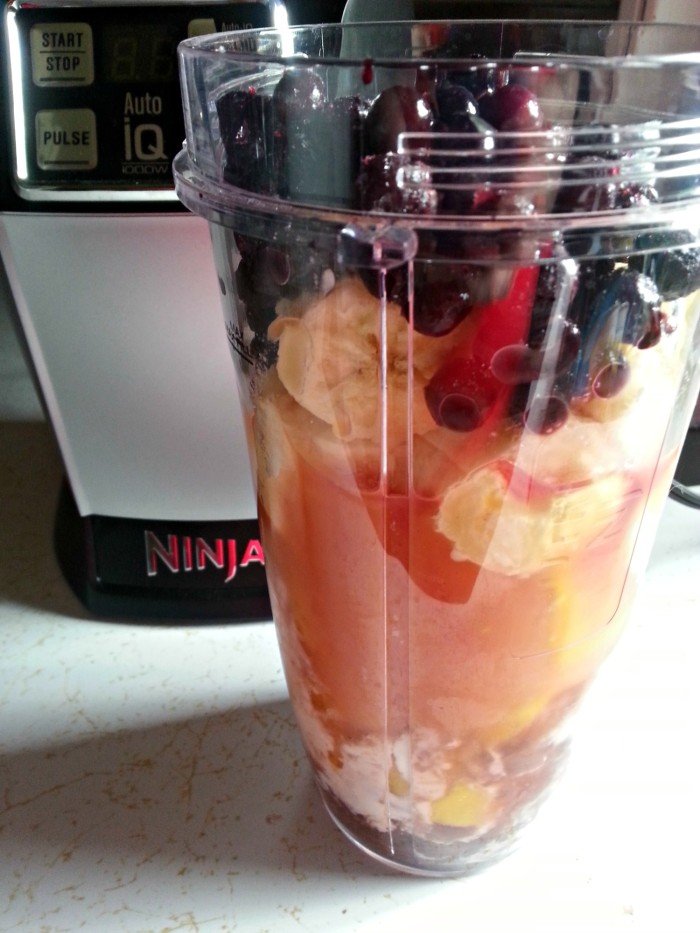 Wild Berry Banana Smoothie
We honestly grab what we have on hand to throw into smoothies usually, but this is a combination we really love.  For years, I didn't like blueberries.  I'm not sure what changed in the last two years, but I suddenly love keeping frozen wild blueberries on hand for things like smoothies or to go with yogurt or frozen yogurt treats.  They just add a great pop of flavor, and since they are so full of antioxidants, I know they are a great choice in our diet.  While the Wee Child isn't a fan of straight blueberries, he loves them in smoothies.
We toss a ripe banana, a few fresh ripe strawberries, a few frozen wild blueberries, a dash of orange juice and a bit of plain vanilla nonfat yogurt into our Ninja for this smoothie.  My Beau and I usually add a scoop of greens to the mix for an extra kick, but you could also simply add in a handful of spinach or kale to add to the nutrition of your smoothie.  The Wee Child doesn't notice a bit of difference in flavor when we do this, so a great way to sneak in some veggies into his diet.
Wild Berry Banana Smoothie
Ingredients
½ Cup Frozen Wild Blueberries
½ Cup Sliced Fresh Strawberries
1 Ripe Banana
⅓ Cup Orange Juice
½ Cup Vanilla Fat Free Yogurt
Instructions
Add all ingredients to blender and pulse until smooth.
May add more juice or Almond Milk if desire thinner consistency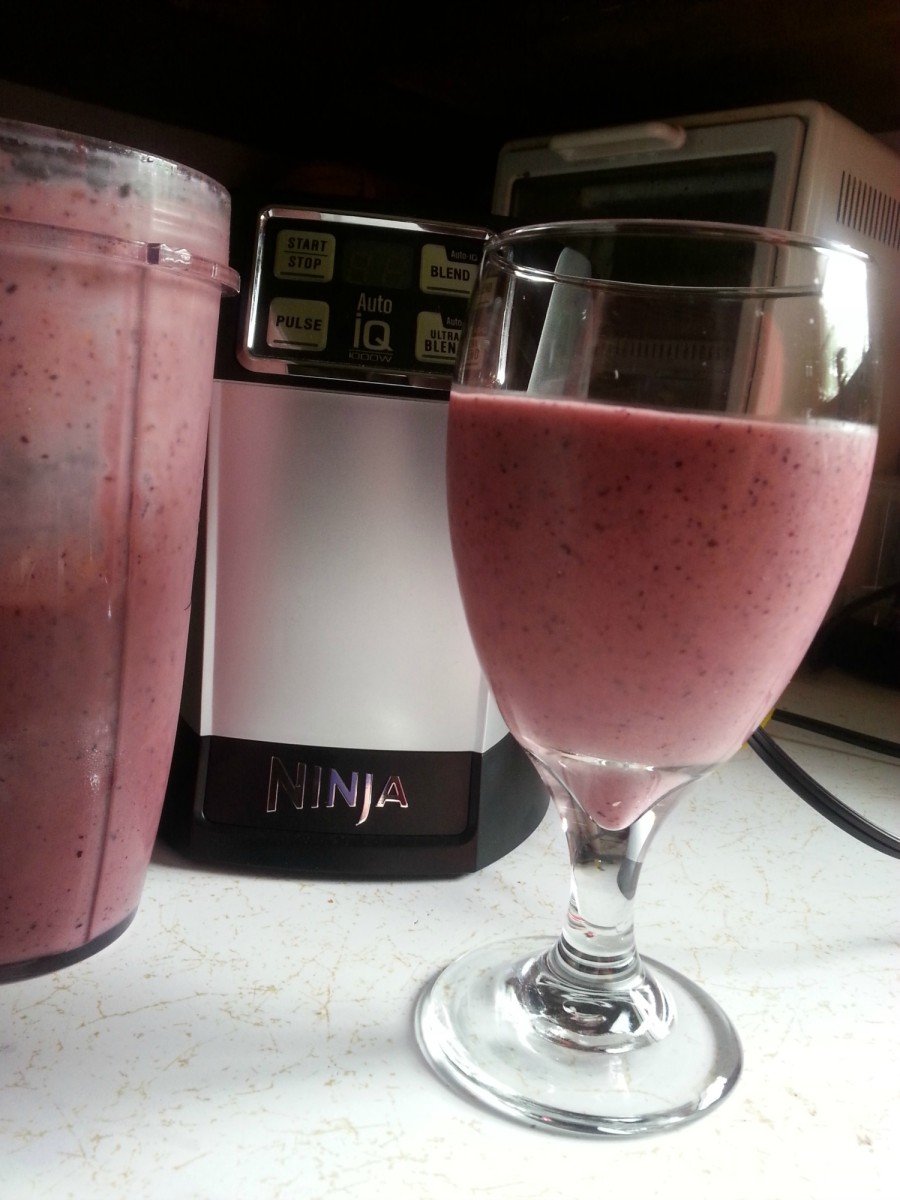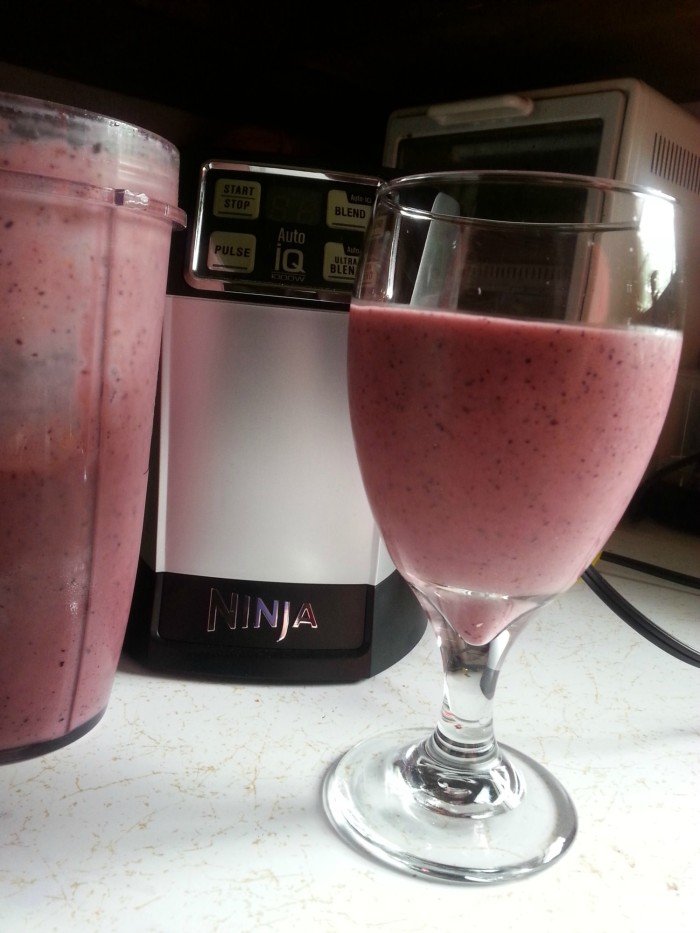 We love the Ninja for this because we can simply flip it over, hit blend and walk away.  It takes under 90 seconds for this blend to be creamy and smooth.  I prefer using some frozen fruit in my wild berry banana smoothie and others instead of ice.  I don't want to water down what I am drinking.  Adding the frozen berries gives it that super cold feeling I need, without adding the ice that has no real nutritional value.  If you prefer to add a bit more protein, you can substitute the orange juice for a bit of unsweetened Almond Milk instead.  We love it that way as well.
See Related Topic: 11 Healthy Banana Pudding Recipes for Low-Sugar and Sugar-Free Diets
If you like this Wild Berry Banana Smoothie recipe then make sure to check out our other great smoothie recipes!
Weight Watchers Peanut Butter Banana Smoothie