I grew up eating bean dip, and never thought to make my own Homemade Refried Bean Dip until recently.  I remember my mom making refried beans when she made enchiladas.  They were always great, but not quite the same as the dip we would buy at the grocery store.  So, over the weekend I decided - why not try my hand at making my own homemade?  Plus, it is super Weight Watchers friendly at only 2 SmartPoints per serving!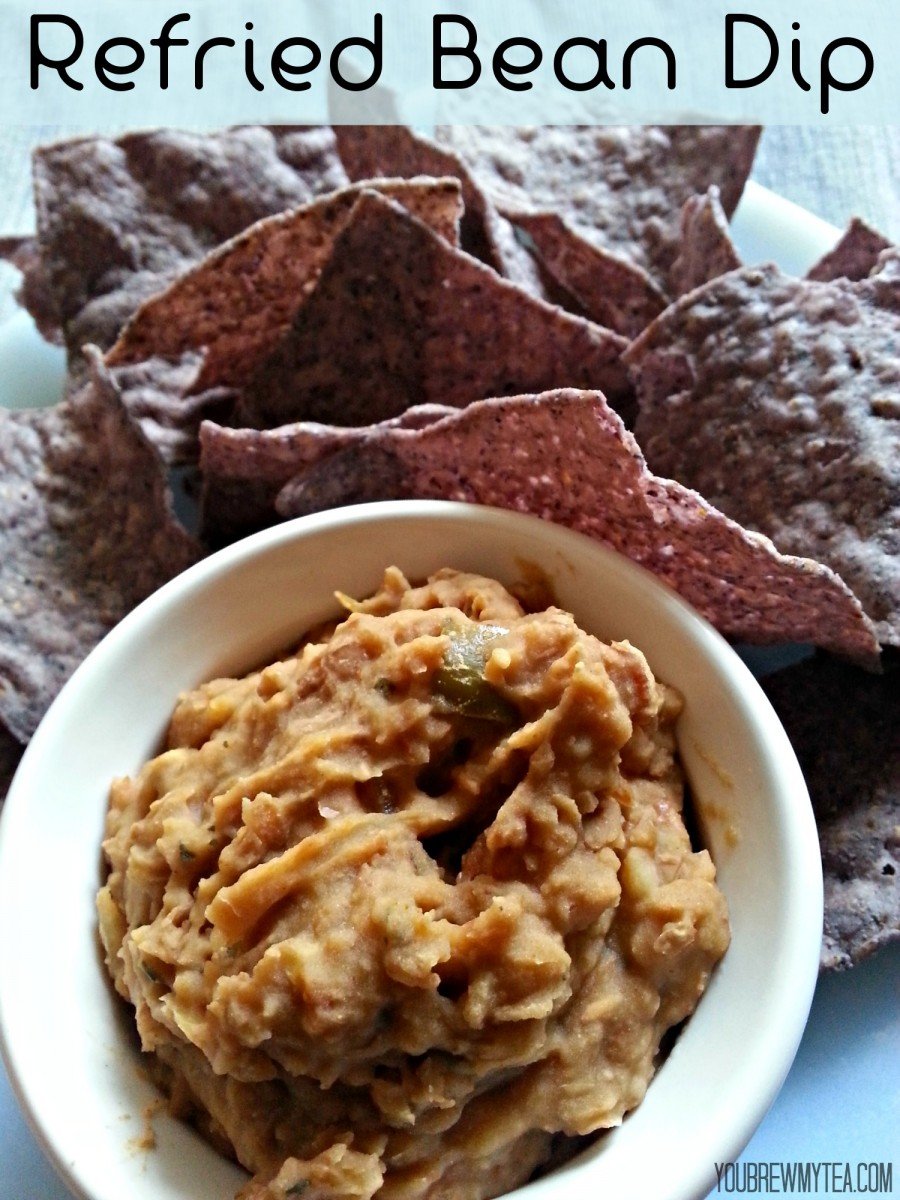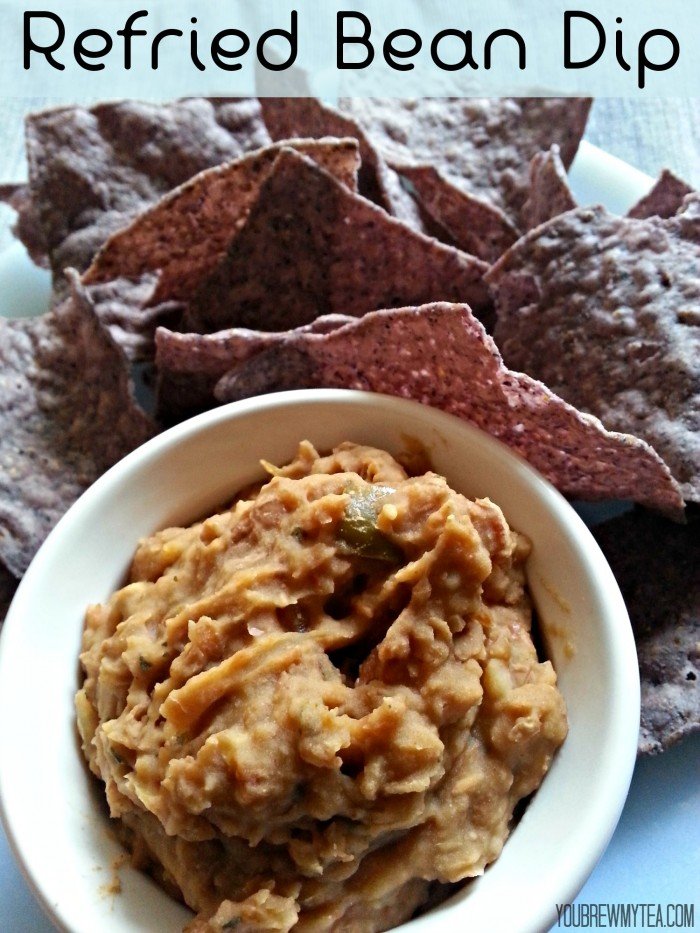 Homemade Refried Bean Dip
*This post contains affiliate links.  I earn a small commision through purchases made through these links. 
Did you know that the Crockpot was originally invented to cook dry beans without standing over the stove all day?  Well, why not use it for it's intended purpose?  We cook beans in our Crockpot on a regular basis, but this time I decided to do things a little bit differently.  I have multiple sizes of Crockpots, but my smaller 2-quart ones are ones I love for things like this.  Small portions of sides cook easily in these.
To make my bean dip, I added 1 cup of dry pinto beans.  I didn't soak them.  I never soak my beans.  Some do. Just not me.  I added in cumin, garlic, onion, chili powder and salt and pepper.  I put just a bit less water than I normally would and set them to cook for about 3 hours.
Once the beans had cooked through and were tender, I used a slotted spoon and spooned them into a bowl and added a bit more seasoning and salsa.  I simply hand mashed them leaving a few chunks of beans here and there.  I didn't add all of the juice.  In fact, I tried to spoon just the beans out because I knew the salsa would add some moisture.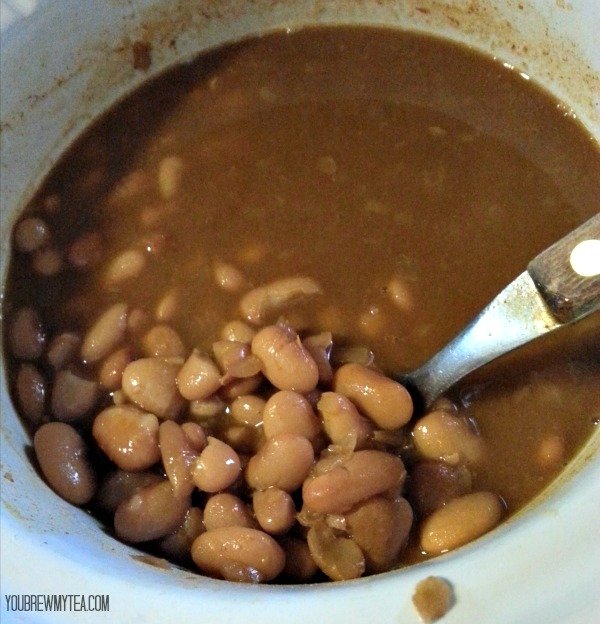 I ate some right away with some tortilla chips.  Still hot from the Crockpot, they were pretty delicious.  The next afternoon I sat down with some for lunch straight out of the refrigerator, and I was surprised at how much I loved them cold too!  They are definitely a new favorite in our house.

Homemade Refried Bean Dip
Ingredients
1 cup dry pinto beans
2 cups water
1 teaspoon garlic powder, divided
1 teaspoon onion powder, divided
2 teaspoons cumin, divided
1 teaspoon salt, divided
1 teaspoon chili powder
1 teaspoon black pepper
½ cup mild salsa
Instructions
Rinse pinto beans and add with water to Crockpot.
Add in half the garlic powder, onion powder, cumin and salt.
Cook on high heat for 3 hours.
Once beans are cooked through, remove from Crockpot with slotted spoon. You want beans without the juice/cooking liquid.
Add beans, remaining seasonings and salsa to bowl and hand mash to desired consistency.
Refrigerate leftovers and serve with chips of choice.
Makes 8 Servings
2 SmartPoints per serving on Beyond the Scale
Zero SmartPoints per serving on FreeStyle Plan or FlexPlan
Using the Recipe Builder in Weight Watchers, I calculated this recipe to be only 2 SmartPoints per serving.  This recipe divides into 8 portions.  I will be making again soon and will update with exact measurements per serving, but for now, simply divide this equally into 8 portions.  If you want to follow the Weight Watchers plan without a monthly fee, you can grab a Weight Watchers Calculator to being learning more about you point needs and food points.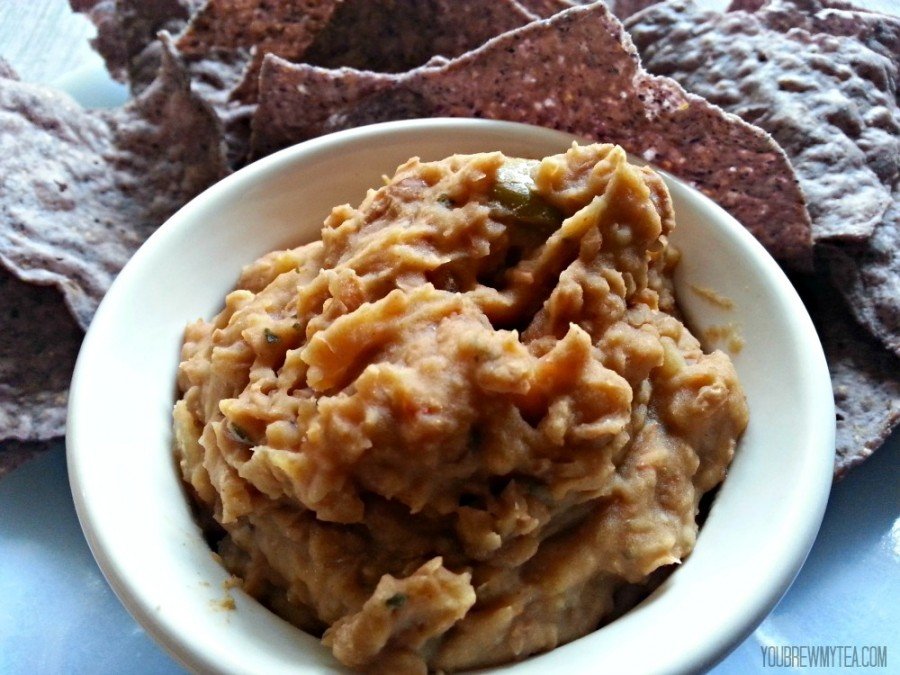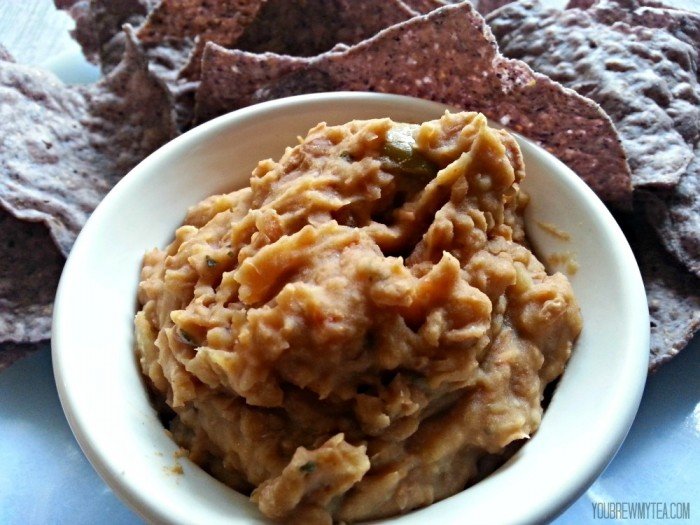 I used an organic basic salsa from Kroger, but you can use any brand you prefer.  If you like things especially spicy, you can choose a hot salsa versus mild.  The same goes with the chili powder added to the beans. You can skip it or add less if you prefer.  We tend to prefer mild instead of spicy in our house.  I like a little heat, but not so much I can't taste anything else in the dish.
Make our homemade refried bean dip recipe as a snack, or to go inside a tortilla as a burrito!
More Great Recipes: 
Easy Taziki Dip (great with Greek or Mediterranean foods and super low in calories)
Weight Watchers Loaded Baked Potato Dip (great side that is lighter and super tasty)