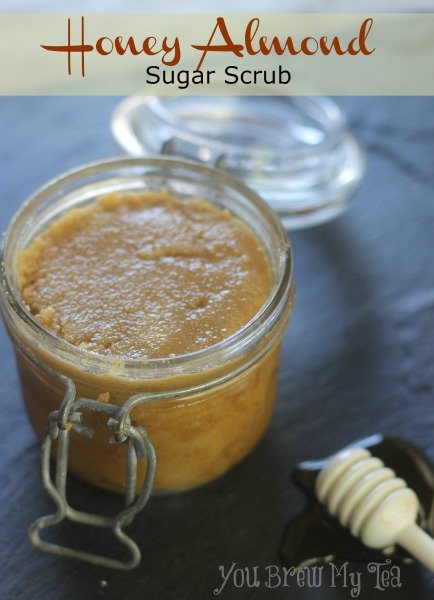 Honey has been a natural body care product ever since the days of Cleopatra, and it makes the perfect addition to our homemade Honey Almond Sugar Scrub. It is a wonderful humectant that acts as a long lasting moisturizer and leaves your skin incredibly soft and hydrated. It is also anti-aging, anti-bacterial, and is loaded with other nutrients and anti-oxidants. And if you're trying to figure out how to cope with undereye circles, products containing honey are a good place to start. It is just as good for your outside as it is for your inside.  Try to chose organic, natural, and unprocessed ingredients as much as possible to keep this body treatment beneficial for your skin.   While some of these ingredients seem a bit pricey they really go a long way and can be used to make – body wash, hand soap, other scrubs, lotions, and more. If you are interested in replacing your store bought beauty products with homemade it is well worth the investment. Keep it to yourself or package some in a pretty jar for a friend who could use a mini spa treatment.
HONEY ALMOND SUGAR SCRUB
Ingredients:
1 ¼ cup brown sugar
2 Tbsp. honey
1 Tbsp. Dr. Bronners Mild Castile Soap
2  Tbsp. coconut oil
¼ cup almond oil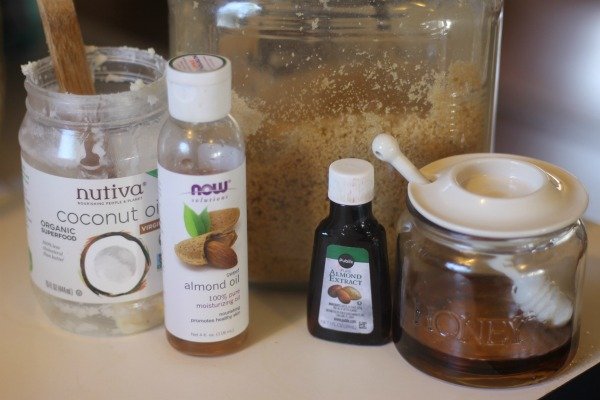 optional- Almond extract or essential oil- If you want a stronger almond scent you can mix either of these in to boost it, add a few drops at at time until you have reached desired scent.
Directions:
Soften/melt coconut oil in a microwave safe bowl for 20 seconds.
Combine  remaining ingredients into bowl and mix well to make sure everything is equally distributed.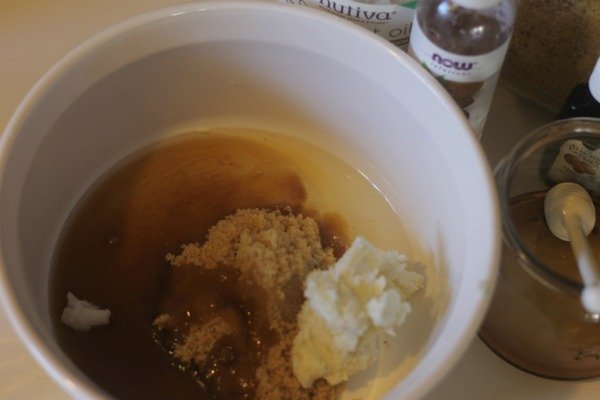 Place scrub in an airtight container, the vitamin E oil acts as a natural preservative and your sugar scrub should last for several months.
To use massage scrub in a circular motion onto wet skin, rinse off, and pat dry.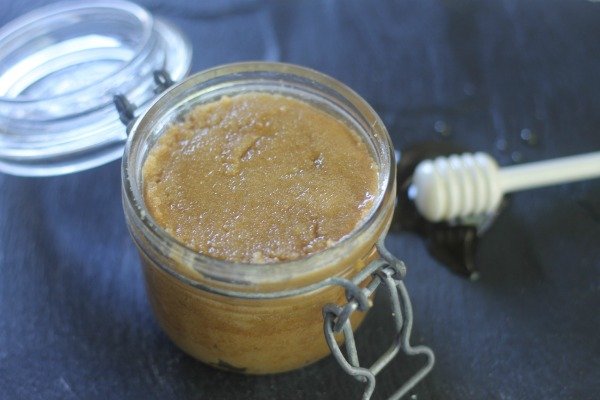 This simple homemade sugar scrub is one of many wonderful homemade products you can make with all natural products.  We love creating luxurious body products that will nourish our skin.  This honey almond sugar scrub has a pleasant warm smell that everyone will love.
Check out some of our other favorite homemade beauty products!