We all know that aloe vera is great for your body inside and out, but did you know you could use your aloe vera gel and coconut oil from the pantry as the best shaving gel ever? I used to use body wash to shave my legs,  and occasionally I would treat myself to a can of fancy ladies shaving cream. That is until I discovered this amazing Lavender Coconut Aloe Vera Shave Gel.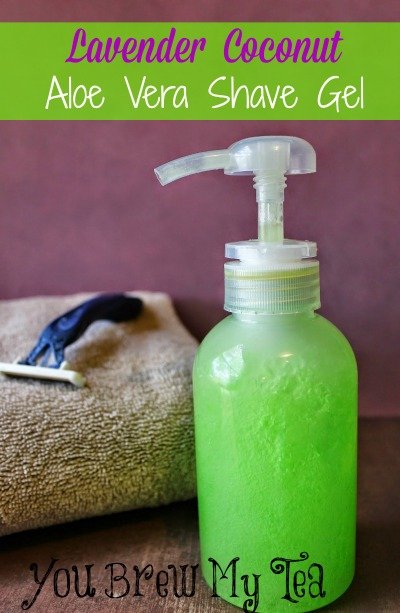 LAVENDER COCONUT ALOE VERA SHAVE GEL
Besides the fact that it gives you a great, smooth shave, it leaves your legs silky, moisturized and conditioned.  Even in the driest winter conditions you probably won't even need a lotion when you get out of the water.  Another bonus? No weird chemicals on  your body. Finally, you can use essential oils to create any combination you want.. I love lavender which is also known for its skin healing  and soothing properties. Lemongrass, lime, and almond also pair well with coconut. So let's get started making this homemade shave gel using lavender, coconut oil, and aloe vera!
This post contains affiliate links. I earn a commission from purchases made through these links. 
Ingredients:
¾ cup Aloe Vera gel
¼ cup coconut oil
1 vitamin E capsule
10-15 drops essential oil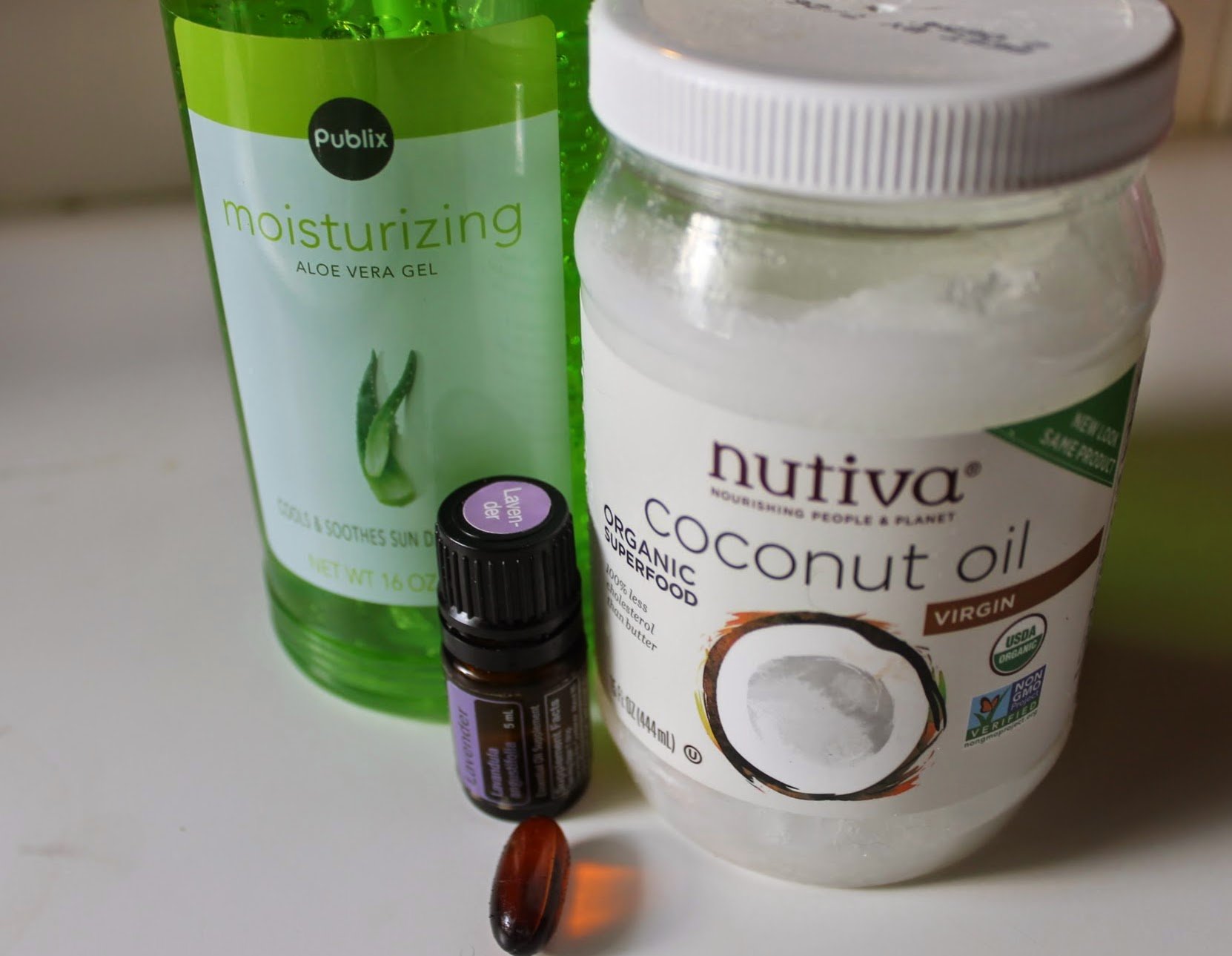 Directions:
Heat coconut oil for 15 seconds at a time until almost melted- this usually only takes about 3o seconds total in my microwave.
Combine aloe vera and coconut oil, stir well until combined.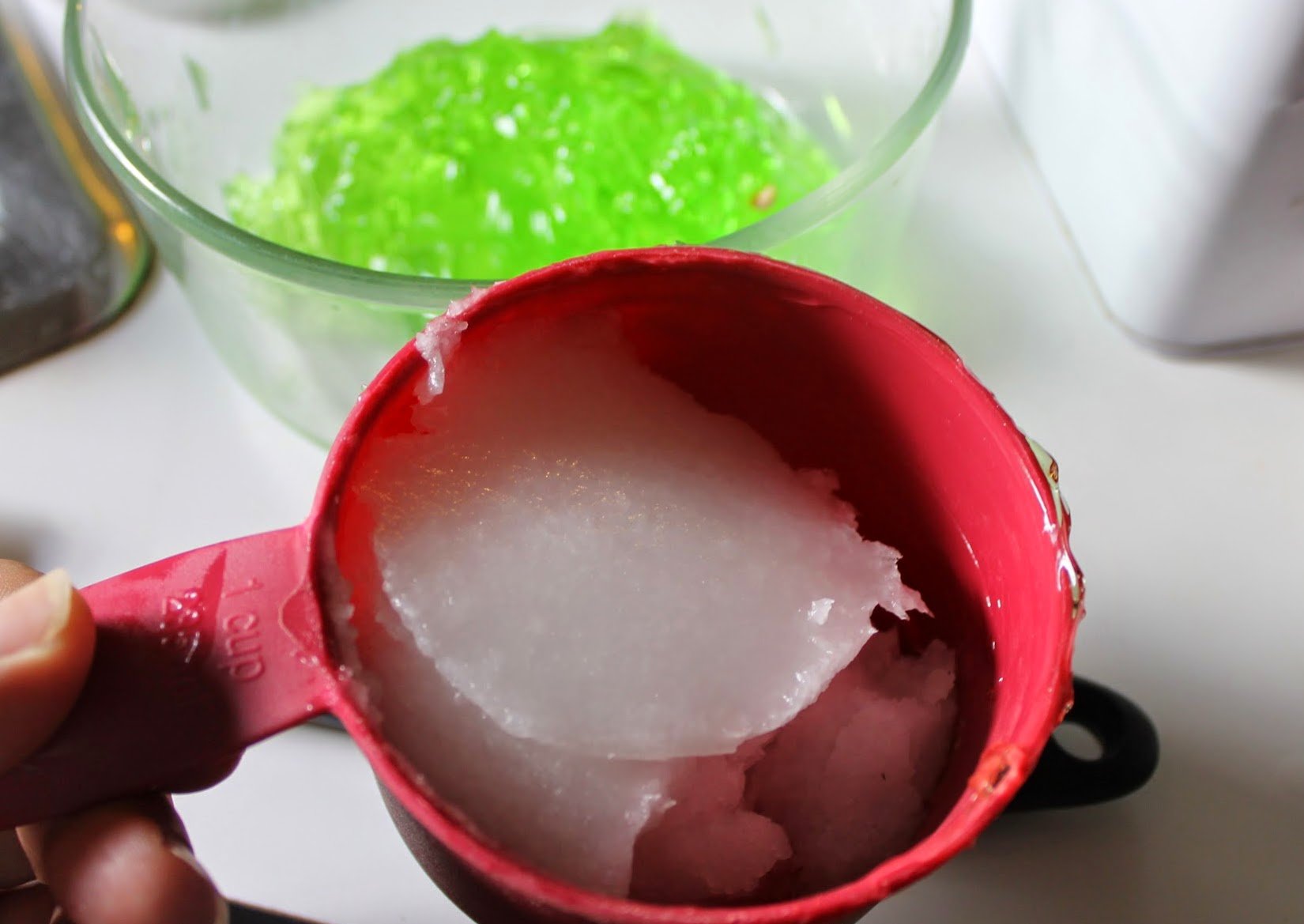 Poke a hole in a vitamin E capsule and squirt the contents into your mixture, if you buy it by the bottle instead add in 1 tsp.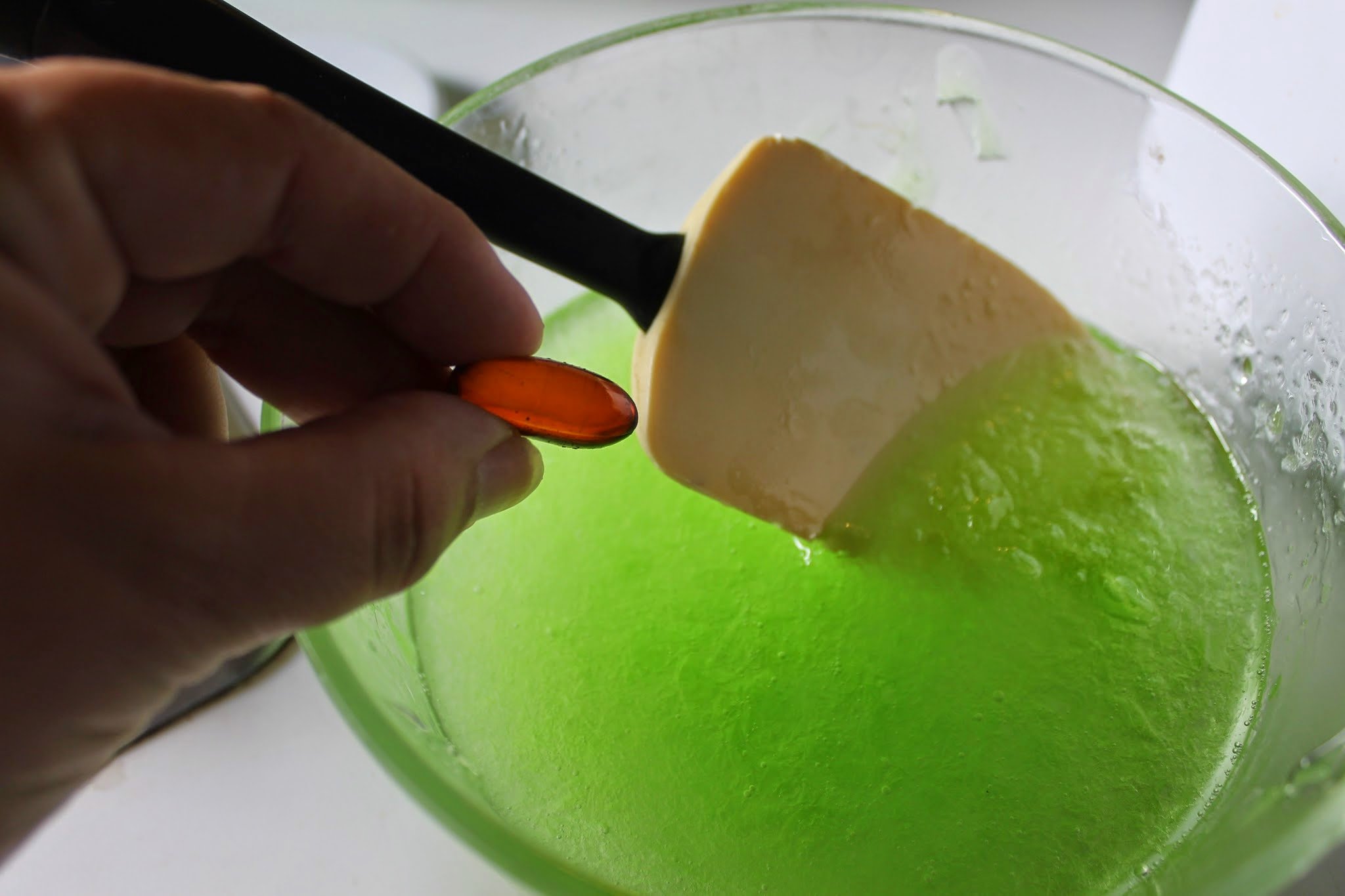 Stir in your favorite essential oil until it smells good to you.
Place in an airtight container.  I like to  use plastic since the contents are slippery and it s kept in the wet shower just in case it gets dropped I don't have to worry about glass. I found this plastic pump bottle at Hobby Lobby for $1.50 and it works perfectly and  just holds the amount the recipe above makes. You can also use this inexpensive pump dispenser.
Shake well before each use.
This will clog up your razor quicker than standard shaving cream, you can make your blades last longer by rinsing well and swishing it around in alcohol to help remove the oil, dry it well.
Not only is this a great product to make for yourself, you could easily whip up batches of this to include in gift baskets for your friends and family!  Throw this Lavender Coconut Aloe Vera Shave Gel into a great basket and add in a pack of nice razors, one of our shower scrubs, a bath gel or a body wash and poof and you have a great semi-homemade beauty product gift basket for your friends!
More Homemade Beauty Products: 
> If you're taking care of your body, might as well take a look at your insides as well...by that, I mean pay more attention to what you eat!

Check out our pro tips to succeed in the weightwatchers online!