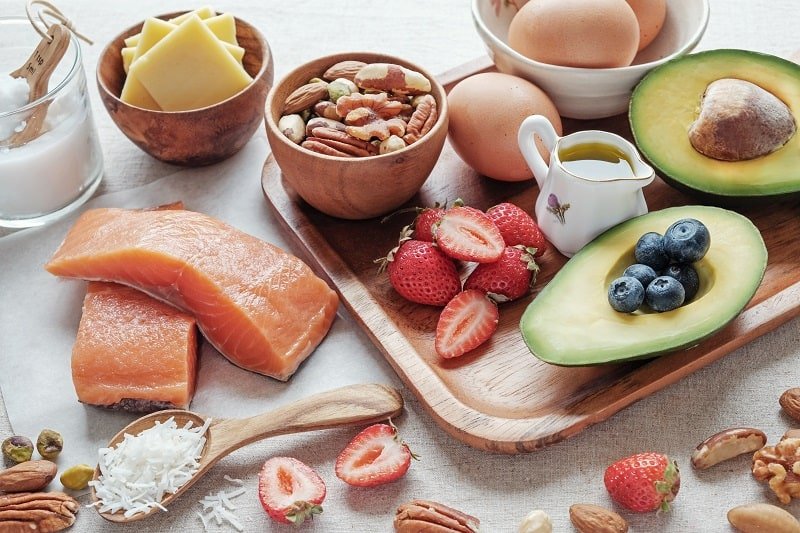 This is not your mother's Weight Watchers. Gone are the days of expensive, prepackaged prepared meals and calorie counting. 
Gone, as well, are the days when going on a diet meant going hungry. And unless you are anorexic (we seriously hope not, and if you have doubts, please seek medical attention), then you know that going hungry does not usually help with weight loss. 
This is because hungry people tend to lose self-control. By depriving your body of nutrition, you are likely to fall off the wagon and eat whatever is in front of you. 
Plus, sporadic eating can mess with your metabolism and make it harder to lose weight. So here is the skinny: Weight Watchers has a new point system, which assigns a point value to the various foods you are likely to eat throughout the day. 
That way, nothing is "forbidden." This takes away a lot of the shameful and furtive feelings that food cravings can bring up. And, in addition, there is a long list (over 200!) of "zero point foods." 
These foods are basically available in unlimited quantities, because they are foods that are really hard to binge on. When these basics are used to bulk up a menu with additional food "points" you are likely to see some benefits. 
One, is that you will feel satisfied, which means you can envision a new food lifestyle, ongoing, as opposed to a time-limited "diet" that makes you feel deprived. Deprivation is not a good ongoing state for keeping a healthy diet plan. 
Another benefit is that these foods tend to be nutritionally sound, adding vitamins, minerals, and proteins without too many calories.  You can freely use them to create good eating habits that can hopefully stay in place for the rest of your life. 
A lot of these zero point foods are vegetables, but there are a lot of surprises as well. Here is a list of some of the zero point foods that may come as a pleasant surprise. 
If you are following a Weight Watchers diet, blend these zero point foods with pointed food to fill out meals, or create entirely zero point meals, like a hearty vegetable soup, to finish off days when you have used up your points but are still likely to become hungry before bed. 
The NEW myWW Program is Here and it's Our Most Customized Ever! WW is Weight Watchers Reimagined. Join Today!
Get creative, and make it a habit to integrate as many of these zero point foods into your diet. In fact, some of these foods are so delicious, we could easily imagine binging on them. 
For example, polishing off a mountain of salted, steamed edamame is not a problem at all. And at 180 calories per cup, that could easily add a ton of calories to your diet, so be careful. 
And if you can make small work of a package of lox, you may be adding more "zero point" foods than your body can handle. According to Weight Watchers, you will still lose weight, as long as you keep track of the rest of your points. 
So good luck making healthy food choices! And feel great. Bon Appetit!
Proteins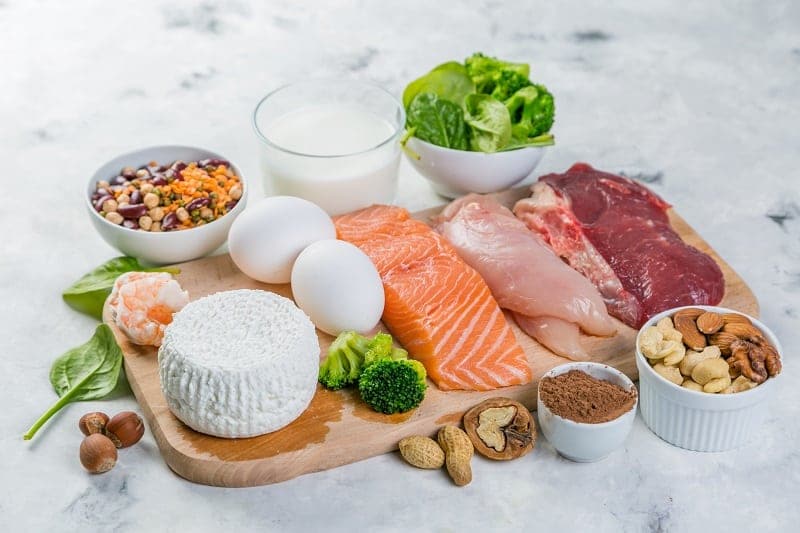 You may be surprised to know that eggs are unlimited on Weight Watchers. Whether, hard boiled, scrambled, or an omelette, any kind of egg is zero point. Wow! 
Another great addition to this list is fish. Virtually all kinds of fish make the cut, from basics like tuna and salmon, caviar, shellfish, and anything else you can think of, including, be still my heart, LOX! 
Edamame is part protein, part carb, but it is also unlimited. I guess Weight Watchers doesn't know how dangerous a package of edamame is around me. I'll keep eating until they are gone! 
At 180 calories per cup (that's in the pod, mind you), I could easily eat five cups, which is nearly half of my calorie intake for the day. Edamame does have lots of fiber, protein, vitamins and minerals, as well as a high protein to carb ratio, so as far as calories go, these are some quality ones. 
On the subject of soy, tofu is zero point as well. Tofu is filling and can be delicious if prepared well. Add it to sandwiches, or a zero point veggie stir fry, to add protein and filling power to your foods. 
Skinless chicken breast, and ground chicken breast, are also zero points. These are filling and delicious with good preparation, and provide so many options both for cooking, and order in restaurants, so that you feel you have choices and foods that you can eat in unlimited quantity.
Related Reading: Weight Watcher Ground Beef Recipe
Fruits
Most fruits are basically zero points. This is surprising as fruits have a lot of sugar, albeit natural sugars that come along with healthy fiber. 
Add unsweetened fruit cups liberally to give yourself a treat that is still a big fat zero. Fruit cups make for an easy, on-the-go snack. Just make sure you choose the unsweetened kind that's not in a sauce or juice. Watch out for dried fruits. These have a much higher sugar level and are not on the menu in terms of zero points. 
Fresh, delicious figs are, however. And generally speaking, fruits in season are your best choice. So enjoy!
Dairy
Fat-free great yogurt is unlimited in the zero points program. You can use it as a condiment as well. Adding flavor and moisture to sandwiches and other foods, and replacing fatty condiments such as mayonnaise, butter, and sour cream. And do it guilt-free. 
Veggies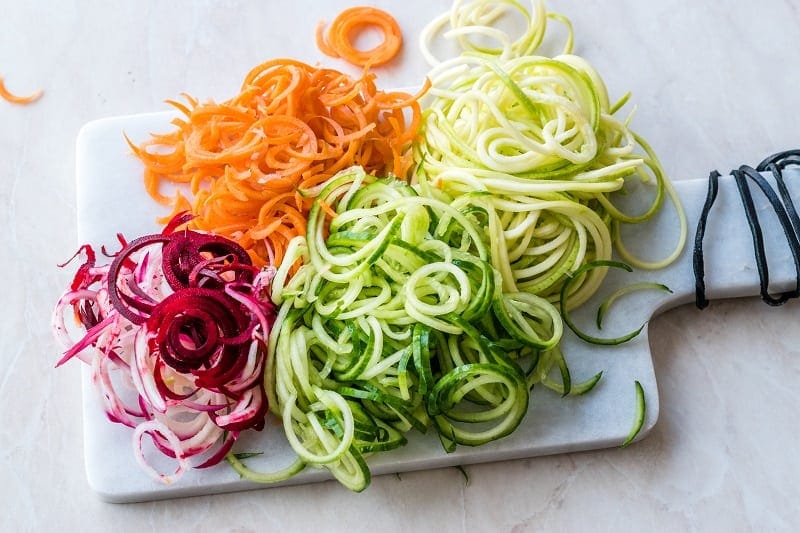 If you look over the complete list of zero point foods, you will notice almost no major sources of carbohydrates. As you know, these are packed with calories and tend to increase weight gain. 
So, while you won't find potatoes and yams on the list, you can find most other veggies, some of which for a good substitute for carbs in your favorite foods. 
For example, you can fake a plate of spaghetti by baking squash scooping out the pasta-like insides. Top with sauces and cheese (in measure) to bulk up your meals with zero points; but lots of vitamins and fiber.
Tofu
It's not just for vegetarians! The soy-based protein can be scrambled like eggs, tossed into a stir-fry, and even baked. 
Beans
All beans are zero points. Amazing! Just think of the possibilities: soups, stews, even refried beans, as long as they are the non-fat kind. 
Keep in mind that these zero point foods are only zero point if they are prepared without fat and sugars, like the hidden sugars found in condiments like ketchup and sauces. 
So as long as you use them without added fats, you can have as much as you want. 
On the subject of Mexican, you can also use unlimited amounts of fat-free salsa, which is an easy and delicious flavor to add to your meals. Zips up your scrambled eggs, and makes a great dip for zero point fresh veggies. 
Pickles
As long as they are sugar-free, go for it! Eat as many pickles as your digestive system can handle.