There is nothing better on a hot summer day than a glass of this Sugar-Free Lemonade Recipe.  It's bright and refreshing while having no real sugar.  This makes it perfect for those who are on a diet plan or who may be diabetic.  You don't have to sacrifice your favorite summer beverage!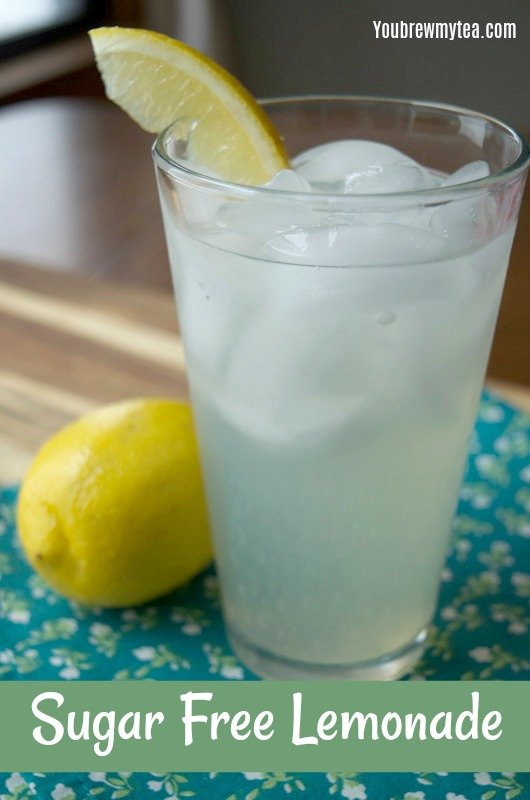 Sugar-Free Lemonade Recipe
This post contains affiliate links. I earn a small commission on purchases made via these links.
As long as I can remember, lemonade has been a favorite drink.  Making this sugar-free has been a must for me this year.  The recipe printable below is a perfect one to add to your recipe collection alongside this Skinny Orange Mango Spritzer Mocktail.
Ingredients for Sugar-Free Lemonade
Water
Stevia in the Raw (or preferred sugar substitute)
1 cup fresh Lemon Juice
Tips for Making Homemade Lemonade
To make the most flavorful lemonade, you want to begin with fresh lemons.  Squeezing fresh lemons is a chore sometimes, but it is well worth the effort.  This Metal Citrus Juicer is affordable and easy to use. If you are like me and a bit lazy in the kitchen, this is a must to have on hand.
To get the most juice out of a lemon, I suggest rolling it to help extract more juice.  Some also have said that putting the lemon in the microwave for ten seconds can help produce more juice.
If you are like me and struggle to drink enough water each day, you may want to add some of these tips for drinking more water to your routine so you don't feel any guilt about indulging in this lemonade more often.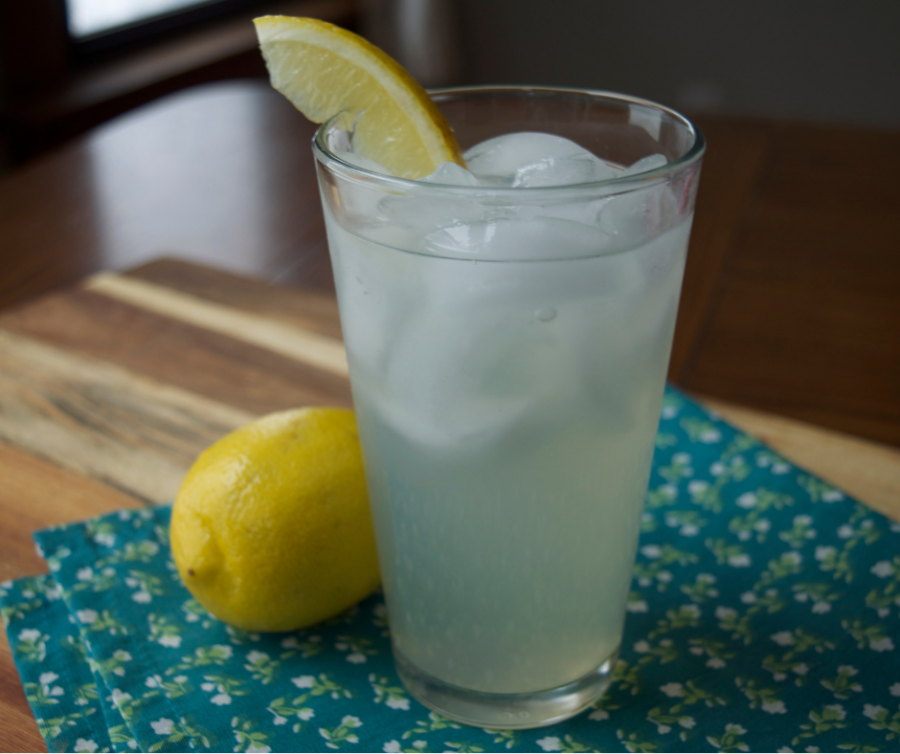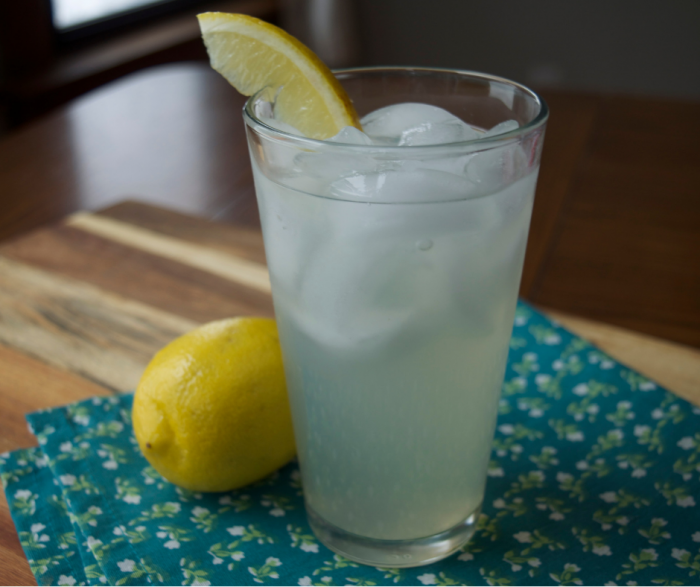 Choosing a Sugar Substitute for Your Lemonade
Sugar-substitutes can be a tricky subject to discuss.  Many are against any substitute, and others, like me, need to use a substitute due to diabetes or other health conditions.  When at all possible, choose the more natural options.  Some of the popular sugar-substitutes are listed below.
Zero Calorie and Low-Carb Sweeteners
Natural Sweeteners with Calories and Carbs
Favorite Summertime Adult Beverages
If you are looking for something that is ideal for those summer parties but includes alcohol, you need to check out our favorite two cocktails that are low in points.  For those following WW FreeStyle, remember that mixing drinks with sugar-free or diet sodas/syrups is the lowest point option.  Light beer is also only 3 SmartPoints.  So, you have tons of great options!  We love this Skinny Watermelon Vodka Spritzer, or the Skinny Strawberry Gin Cocktail Recipe.

Sugar Free Lemonade Recipe
When using zero calorie sugar-substitutes, this is a zero point beverage on all WW current and past plans
Ingredients
64 ounces of water
1 cup freshly squeezed lemon juice
⅓-½ cup Stevia in the Raw
Instructions
In a large pitcher, mix together all ingredients
Chill until ready to serve
Garnish with additional slices of lemon