This Grilled Ribeye Steak Recipe is one of my favorites to pull out when the weather warms up outside.  Pulling out the grill for this delicious well-seasoned ribeye is a great way to add flavor to a weekend.
Grilled Ribeye Steak Recipe
This post contains affiliate links.  I earn a small commission from purchases made via these links. 
One of the best things, for me, about WW FreeStyle is that I can have any food I want.  In this case, a grilled ribeye is a favorite treat during the summer months.  We fire up the grill on a regular basis, and this is ideal for making and sharing with my husband and son.  My favorite side dishes to serve with this steak are my
southwest grilled cream corn
and this
old fashioned potato salad recipe
.
Ingredients for Grilled Ribeye Steak
Ribeye Steaks
Beef  Broth
Garlic Powder
Thyme
Rosemary
Salt
Black Pepper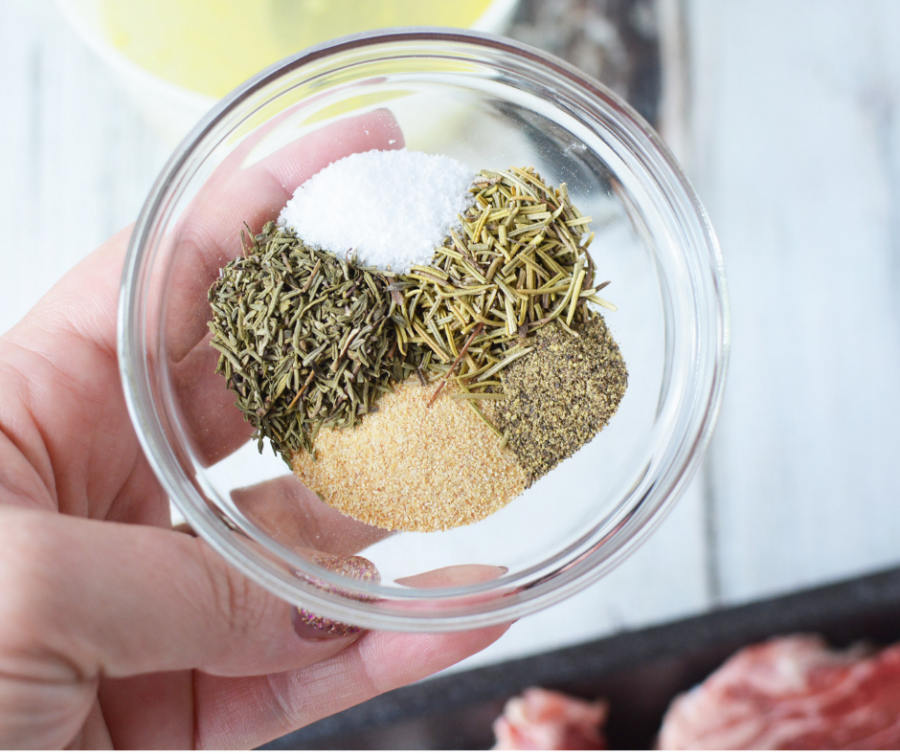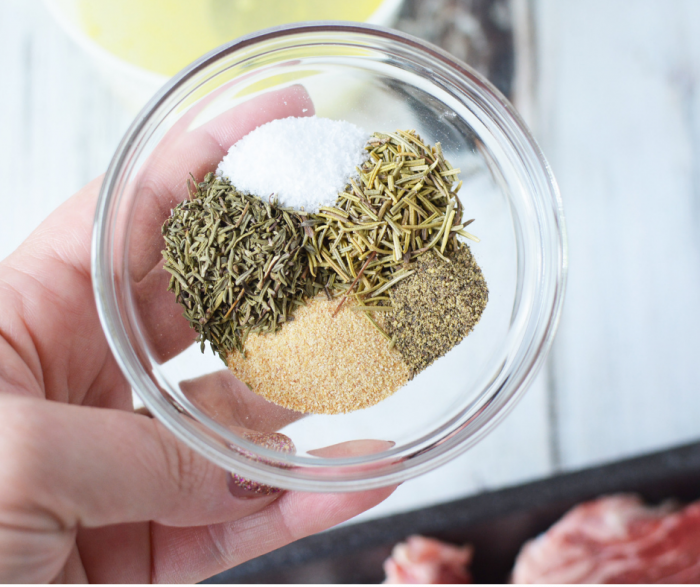 Tips for Grilling Ribeye Steak
One trick I have found to keep costs lower when buying steak is to buy when on sale and package each steak individually to freeze.  The
Food Saver
system is perfect for this since it helps the steaks last longer in the freezer.  When we want a steak, I can just grab one and allow it to thaw overnight in the refrigerator.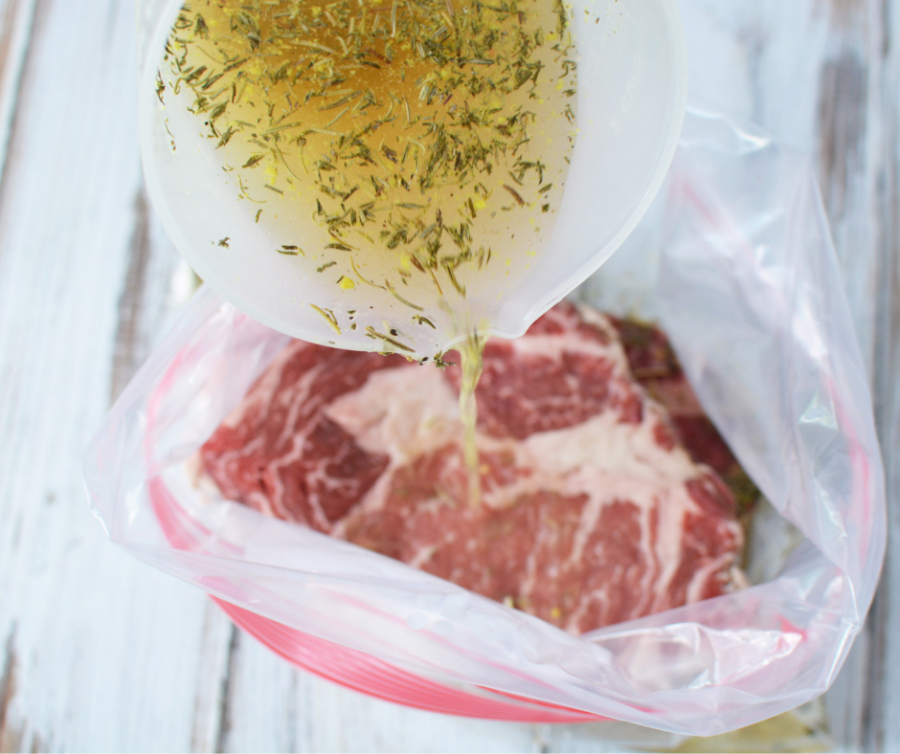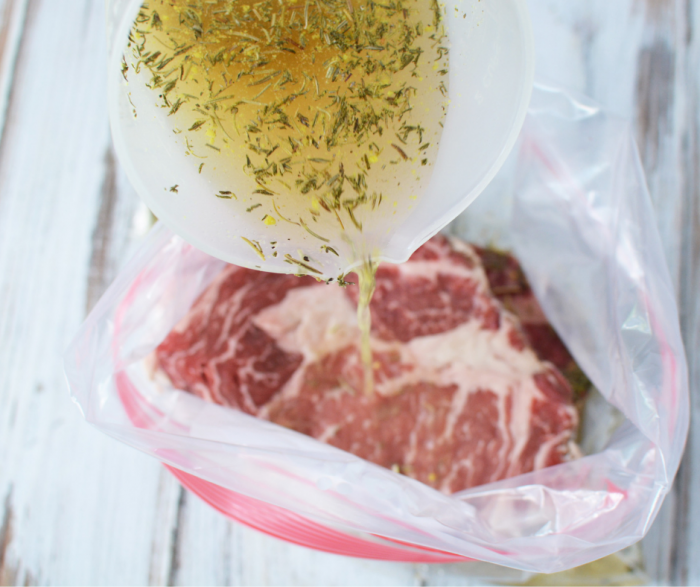 Before freezing steaks, add this marinade to the freezer bag.  When it thaws in the refrigerator overnight, it will also be marinating the steak for you.
Add a sprinkle of the same spices to both sides of the steak when on the grill to add more flavor
To prevent burning on a grill while keeping the flavor, use a nonstick grilling liner.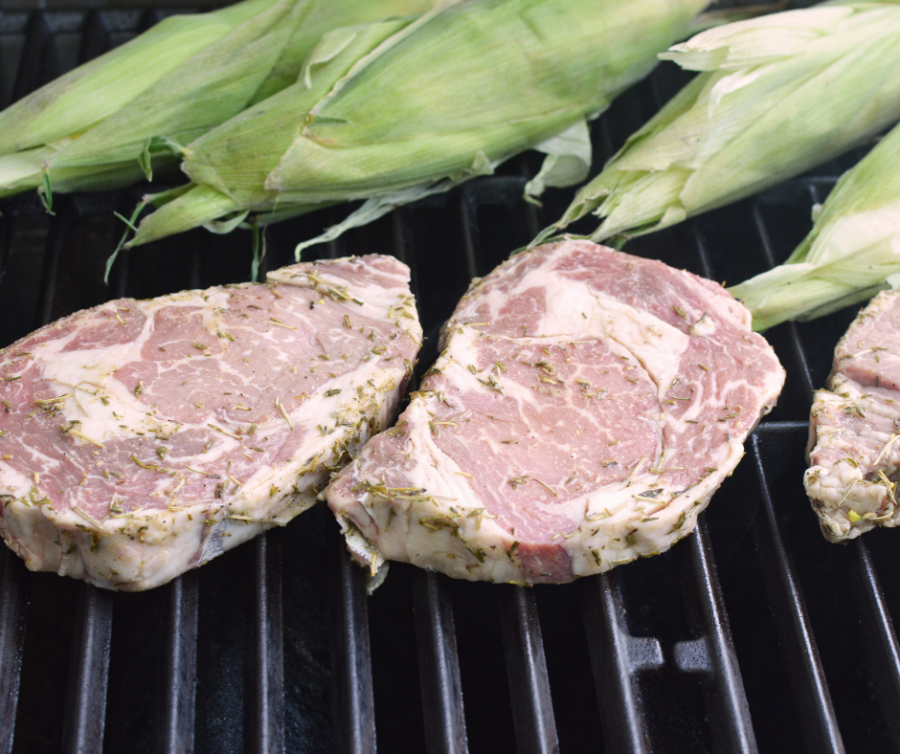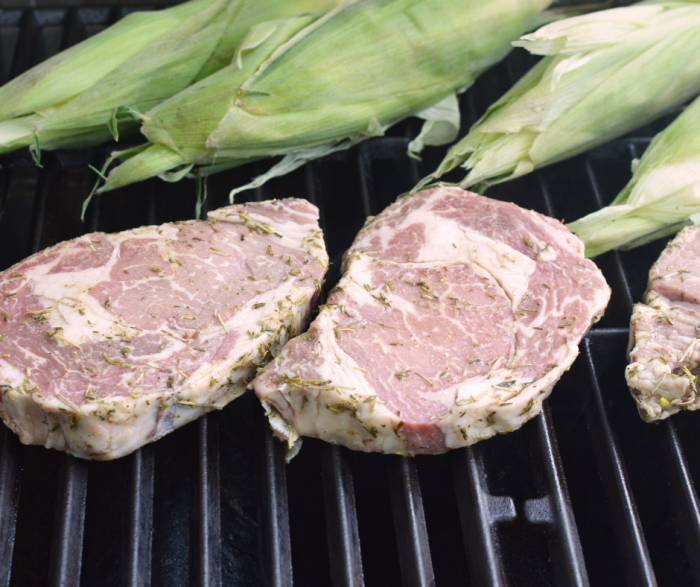 More WW Friendly Grilling Recipes
If steak isn't your favorite, don't fret.  We have several delicious recipes for the grill with WW FreeStyle points calculated.  Check them out below and bookmark or print your favorite recipes for later!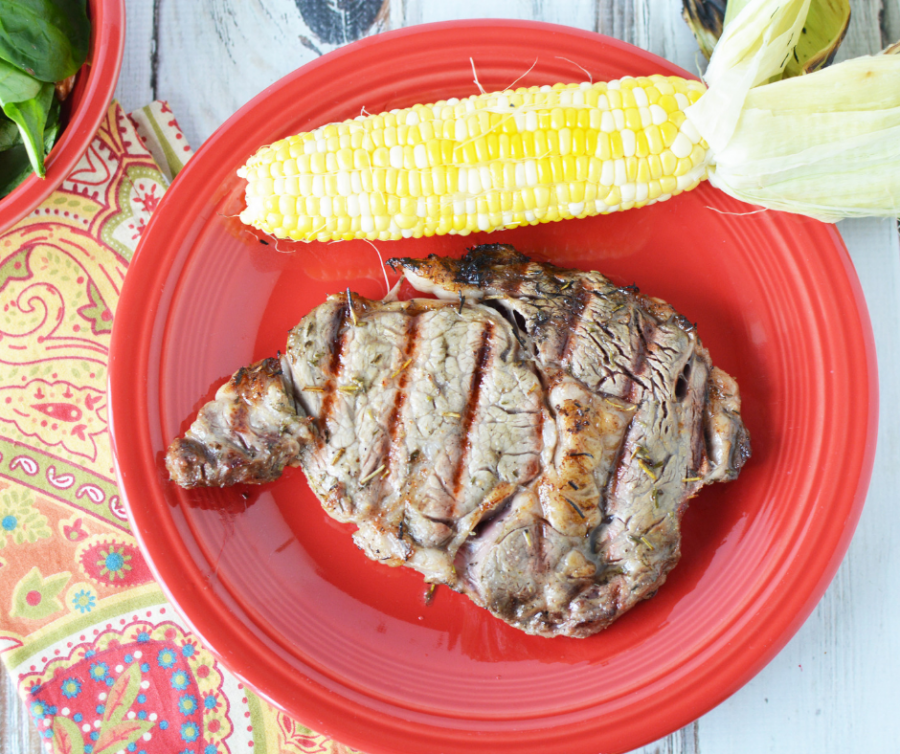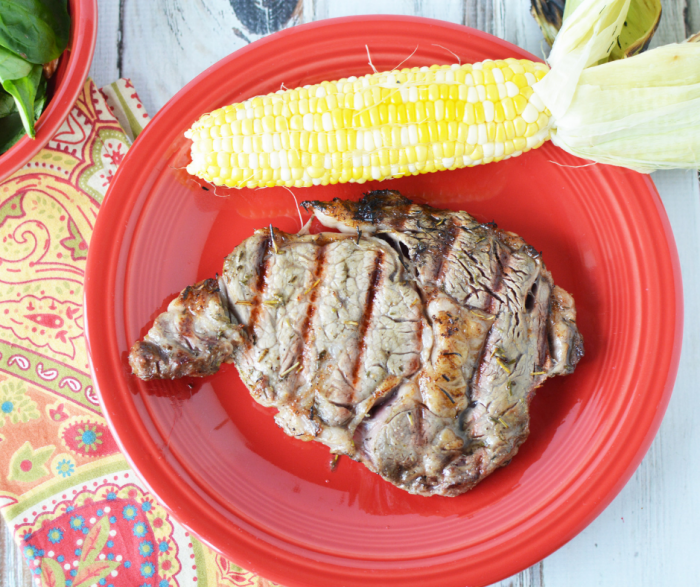 Best Grilled Ribeye Steak Recipe
Points based on a 4 ounce serving. 6 SmartPoints per 4 ounces on WW FreeStyle Plan 11 SmartPoints per 4 ounces on Weight Watchers Beyond the Scale. 8 PointsPlus per 4 ounces
Ingredients
½ cup beef broth
1 teaspoon garlic powder
½ teaspoon salt
1 teaspoon dry thyme
¼ teaspoon black pepper
1 teaspoon dry rosemary
2 ribeye steaks
Instructions
Add all ingredients except steak in a small mixing bowl and mix well.
Place 1 steak into a gallon size re-sealable bag or a large dish.
Pour half of the marinade over the meat.
Add the remaining steak and pour the remaining marinade over the meat.
Seal the bag and shake to evenly coat.
Refrigerate for one hour to overnight.
Preheat your grill as normal.
Once the grill is ready, place steaks on the grill and discard remaining marinade.
Cook to your preference of doneness.
Nutrition Information
Calories:
326
Fat:
24.5
Saturated fat:
12.2
Carbohydrates:
2.1
Sugar:
.5
Sodium:
836
Fiber:
0.7
Protein:
21.6
Cholesterol:
76