Breakfast is said to be the most important meal of the day.  That's why I took some time to gather up these Best Weight Watchers Breakfast Recipes for you.  It can be hard to think outside the box, and especially tough when you have limited points for each meal.  These recipes are some of our personal favorites from fellow bloggers as well as our own recipes we know you'll love!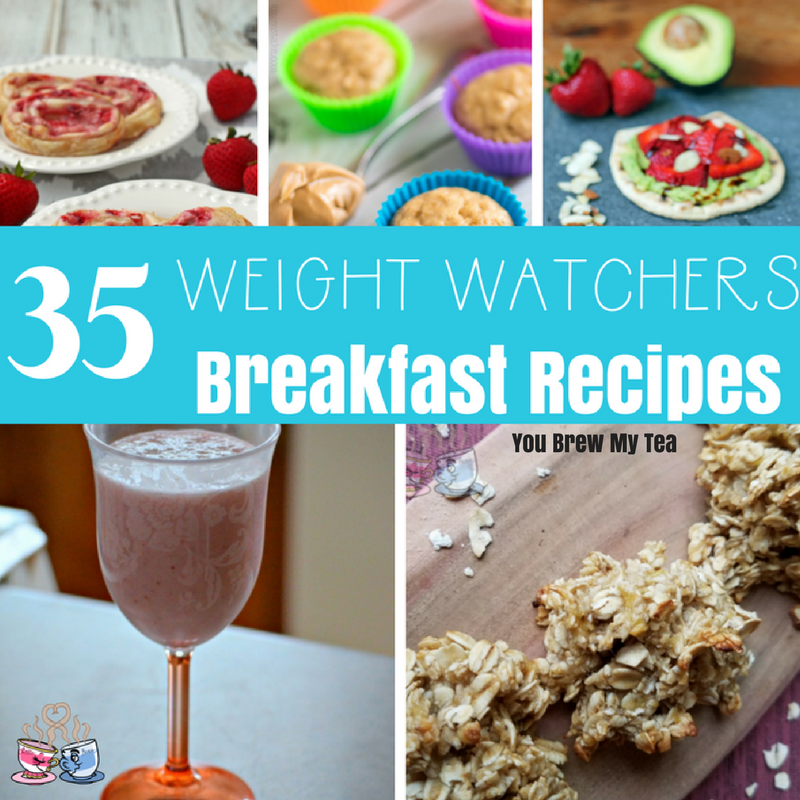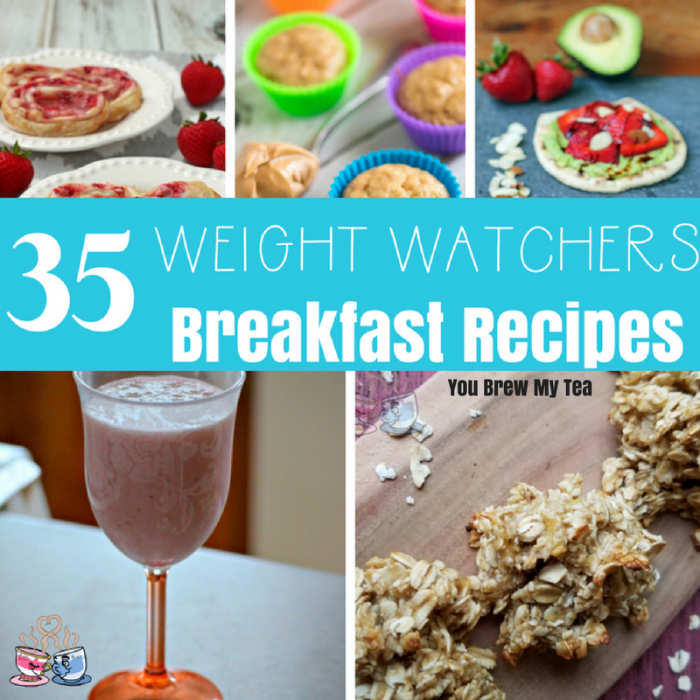 Weight Watchers Breakfast Recipes
This post contains Amazon affiliate links.  I may earn a commission from when you purchase via these links.
The following Weight Watchers breakfast recipes are arranged by point value.  All have the SmartPoints values calculated.  If you aren't already a Weight Watchers member, we can't recommend it enough.  You may also be interested in getting the SmartPoints Weight Watchers Calculator as an easier and lower cost method.
More Weight Watchers Breakfast Recipes
Because we also have some great ideas here on our blog, below are our favorites for you to choose from!  Simple and flavorful is our goal, and these definitely represent that for your Weight Watchers diet.  Remember, adding some zero point fruit to these can always help keep you full while not going over your SmartPoints for the day.
Oatmeal Banana Breakfast Cookies - 1SP
3-Ingredient Blueberry Muffin Recipe - 1SP
Weight Watchers Breakfast Omelette - 4SP
Weight Watchers Banana Coconut Muffin - 4SP
Low-Fat Crescent Roll Hot Dogs  - 5SP
Cranberry Banana Bread - 5SP
Weight Watchers Banana Pancakes - 5SP
Peach Green Tea Smoothie - 6SP
Weight Watchers Strawberry Pina Colada Smoothie - 6SP
Weight Watchers Easy Green Smoothie - 6SP
Weight Watchers Peanut Butter Banana Smoothie - 6SP
Weight Watchers Strawberry Banana Breakfast Smoothie - 7SP
As you can see, having a delicious Weight Watchers breakfast idea is pretty easy.  Whether you need a super low point option or have more flexibility, this list has tons of ideas.  Don't forget to check out all of our other great Weight Watchers friendly recipes, as well as tips for staying on plan!
More Weight Watchers Recipes:
25 Weight Watchers Smoothies Recipes
25 Weight Watchers Lunch Recipes
50+ Weight Watchers SmartPoints Snacks
Free Printable Weight Watchers 1 Week Meal Plan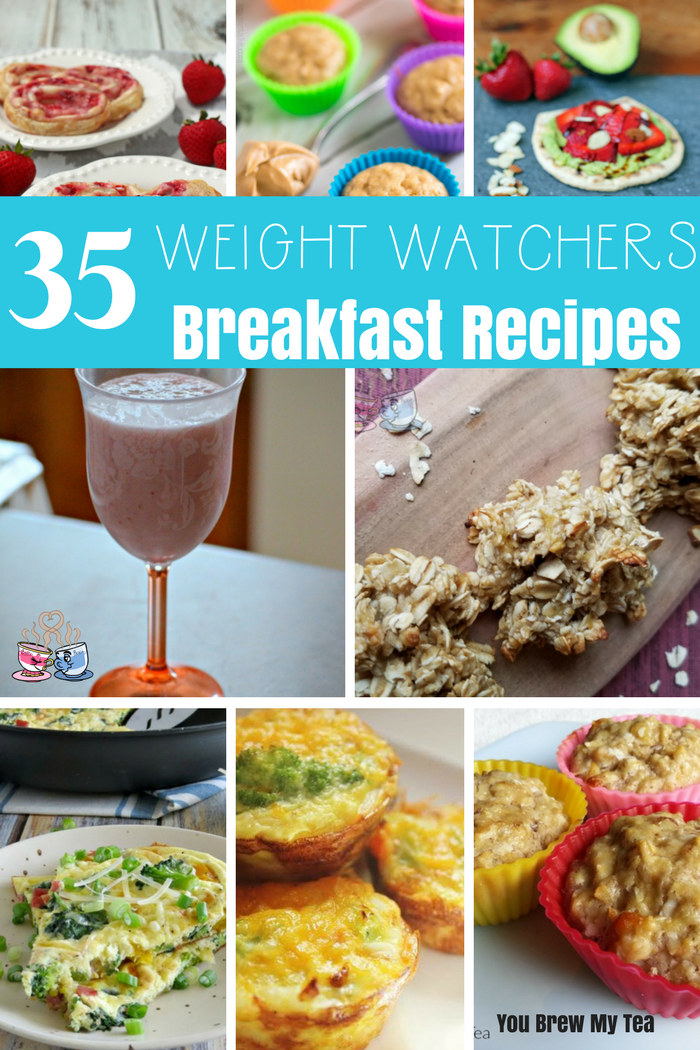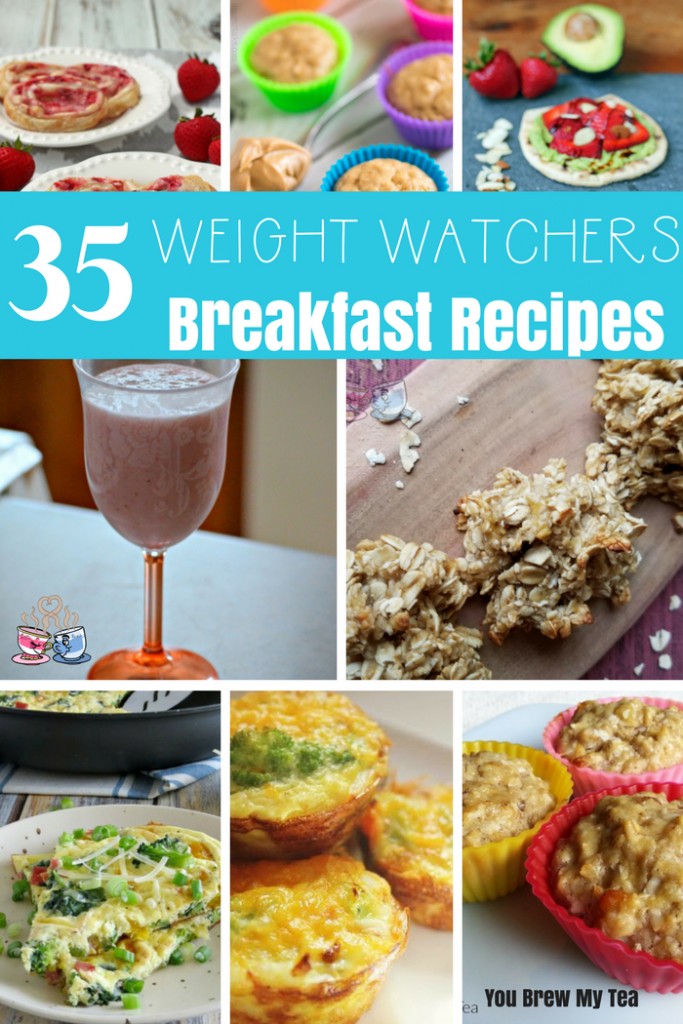 Check out Where I Party with other bloggers sharing great recipes and crafts!