I recently fell in love with this Chewy Italian Pistachio Cookie Recipe, but I didn't know how I would make it at home.  Pistachio flour is really expensive and is kind of hard to find.  As I researched these cookies, I found out it was a must to make them turn out correctly.  So, when I found out I was going to get a chance to test out and review a Mockmill attachment for my KitchenAid, I was thrilled.  I knew exactly how I was going to use this attachment and the recipe I wanted to make.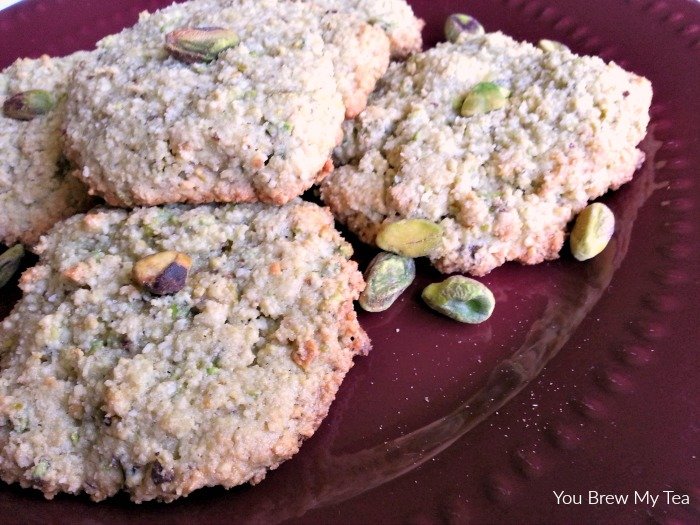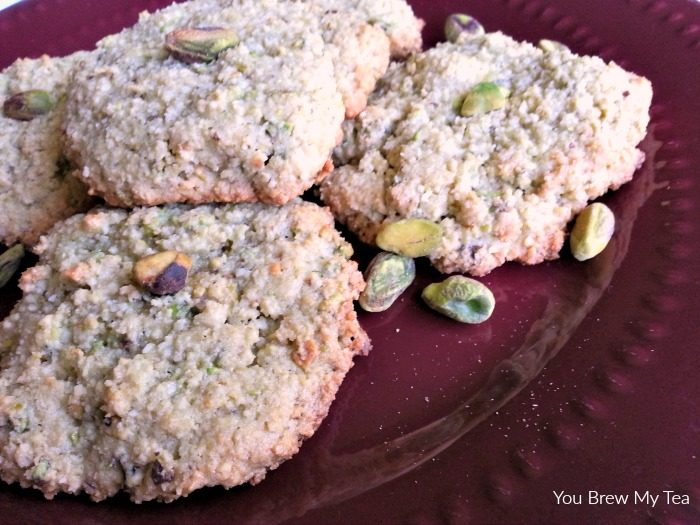 So, you may be wondering what a Mockmill is and why it is so important to making this fabulous Italian Pistachio Cookie Recipe turn out right.  The thing is, making your own flour is something you probably haven't thought about doing, but it is something that many who need alternate flour sources think about all the time.  If you have gluten resistance or a gluten allergy, alternative nut or grain flours are a must. Have you priced them?  If you don't need them on a regular basis you probably haven't.  Let's just say that nut flours can easily cost you $20 for just 6 cups.  If you are on a budget and using this regularly, it can mean a simple loaf of bread or homemade muffin could cost you $15-$20 to make.  Nobody has the budget for that!  Instead, I spent $7 on pistachios and almonds and made flour for my cookies in just minutes!
What's the solution?  Buy a Mockmill!  The investment is well worth it when you can save so much making your own flour at home! A Mockmill is a wonderful creation that allows you to use your KitchenAid Stand Mixer to create your own homemade flours.  You can use nearly any nut or grain to create flour in your kitchen at home in minutes!
Since I am part of the Mockmill blogging introduction I am able to offer you an amazing deal.  Right now through August 31st, 2016 - you can use our coupon code to get $80 off the regular price for the attachment and these special offers!
The Mockmill typically sells for $259.  We are able to offer you not just the Mockmill, but all of the grains and a book mentioned below for only $179!
(1) Mockmill attachment
(1) Specially reprinted book "Flour Power" - a must when home milling flour - tons of information, resources, and tips!
(1) 2-pound bag of Rye
(1) 2-pound bag of Oat Groats
(1) 2-pound bag of Red Fife
(1) 2-pound bag of Spelt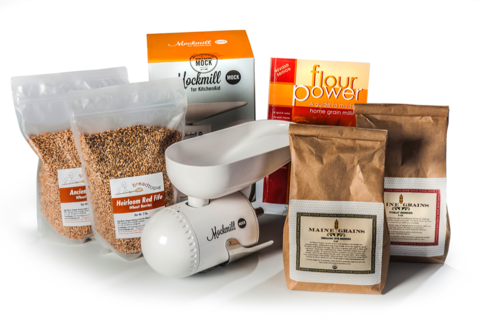 Use Code: youbrewmytea to get $80 off the regular price of $259 for this package.  There are two options available to choose from on the Mockmill website, but using this code at checkout will apply and work with either choice.  The best part?  The book in this set is actually specially reprinted just for Mockmill!  The author, unfortunately, has passed away, but because they felt it contained the best information on home milling your flour, they worked hard to be able to have reprints of it made just to offer their customers!  How awesome is that?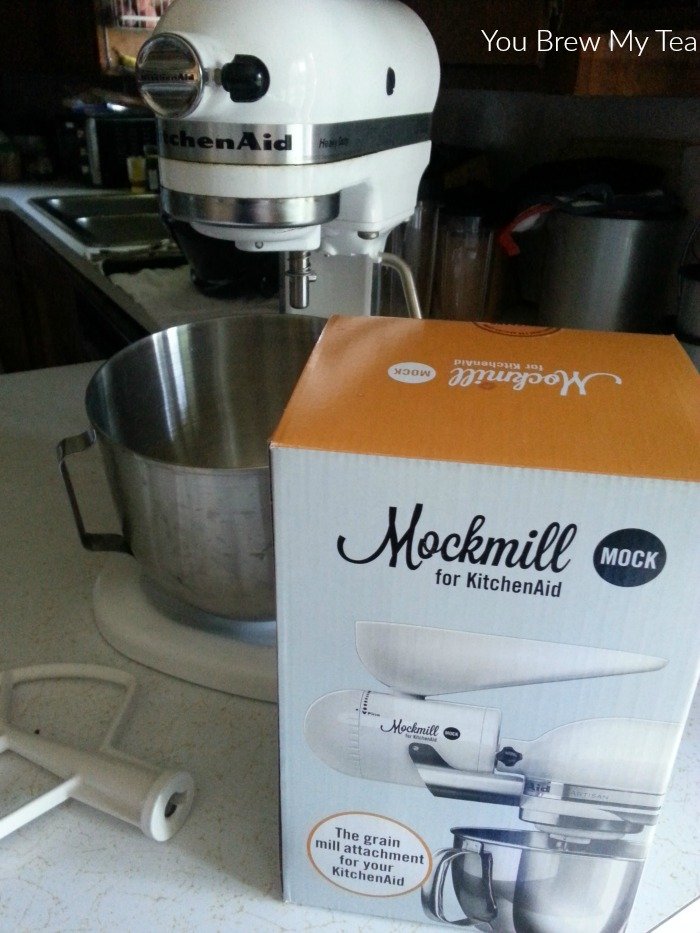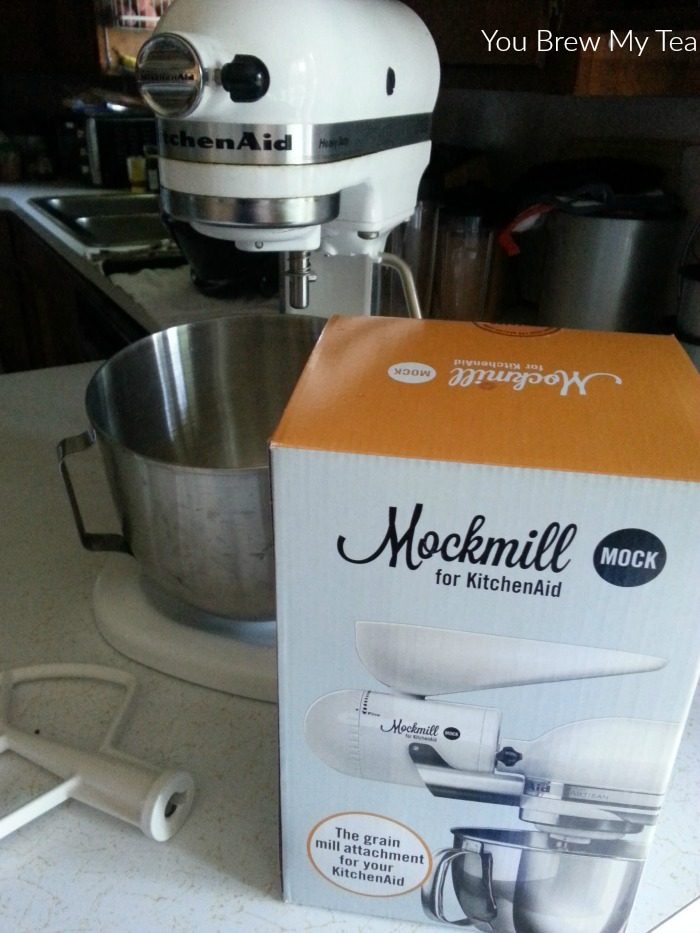 Chewy Italian Pistachio Cookie Recipe
Now on to the important part, right?  You want to know how to make this super yummy Italian Pistachio Cookie recipe. The best recipes, in my opinion, are simple and easy to make. Once you make your flour (directions below), you'll be able to whip these up in just a few minutes.  With only 4 main ingredients, these are seriously some of the easiest and most delicious cookies I have ever had.  In fact, I made them right before a trip to visit my sister in Tulsa early in July, and was surprised at how fast they disappeared.  Let's just say that my Beau kind of swooped in on them.  He has asked me several times since about making them again!
To use the Mockmill, you can follow the directions included in the box, but I am going to give you a few simple tips.  Trust me, trial and error is a part of this process, but it can be costly when you are working with some grains or nuts.  Take it from someone who had to experiment a bit, read all the notes and suggestions first to make sure you don't make any costly errors along the way.
Run a simple grain through your Mockmill prior to first use to clean gears.  Oats or rice are great and inexpensive for this process.
Toast or roast any nuts to help make them harder and easier to process. Softer nuts like cashews and pistachios can turn to nut butter easily.  Toasting them makes them easier to grind into flour.
Experiment with small amounts to find the right setting for the texture preferred.  The Mockmill has multiple settings to change the size of grain you produce.  Test out in advance with things like rice or excess nuts before making your final flour.
For this recipe, I made a smaller powdered almond flour, but my pistachio flour was a bit larger result.  Since these cookies are meant to be chunky, that worked ideally for my needs.  I roasted my nuts ahead of time, allowed them to cool, then poured them into the Mockmill in small increments. It took about half an hour to process all of my almonds and pistachios for this recipe.  As I was new to this, I took my time.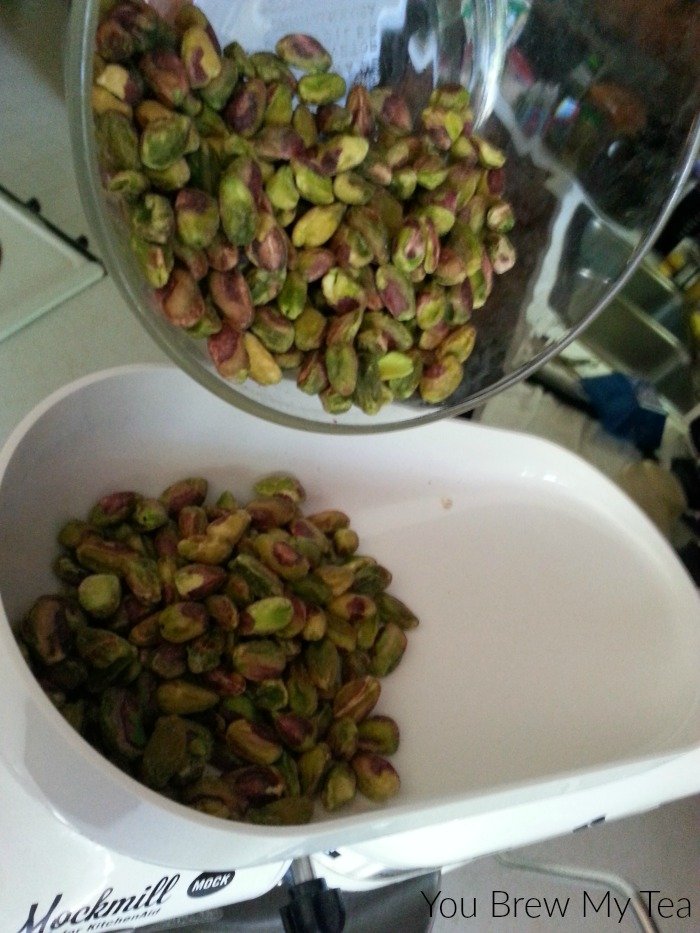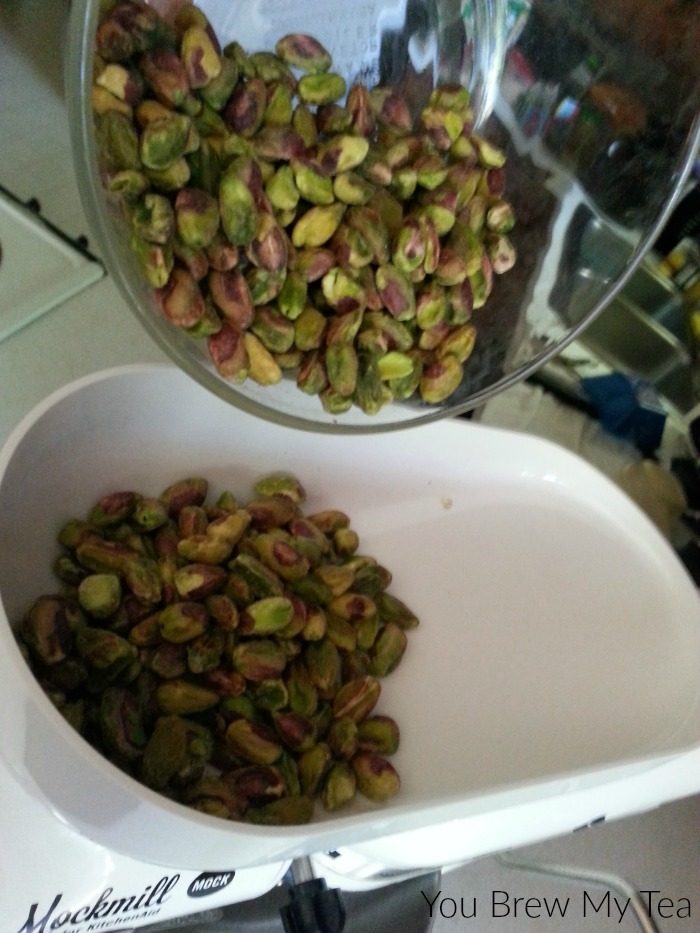 While my recipe only called for 1 cup of flour processed, it required about 2 ½ cups of pistachios to create that amount of flour.  I bought these and my sliced almonds for almond flour at our local Whole Foods.  As you are looking for nuts and grains to mill a natural foods store is a great resource, but you can also look online. This package deal with the Mockmill special we shared above comes with some great grains to test out.
Ingredients: 
1 cup Pistachio Flour (directions for making above)
1 cup Almond Flour
½ Cup Granulated Sugar
2 Egg Whites
¼ Cup Pistachios, chopped
Directions:
Preheat oven to 350 degrees.
Mix together all ingredients and blend together until well combined.  I milled my almond flour first, then pistachio.  While you can easily mix this by hand, I just used my KitchenAid since it already had the flours in it and ready to use. It takes just 2-3 minutes to combine everything.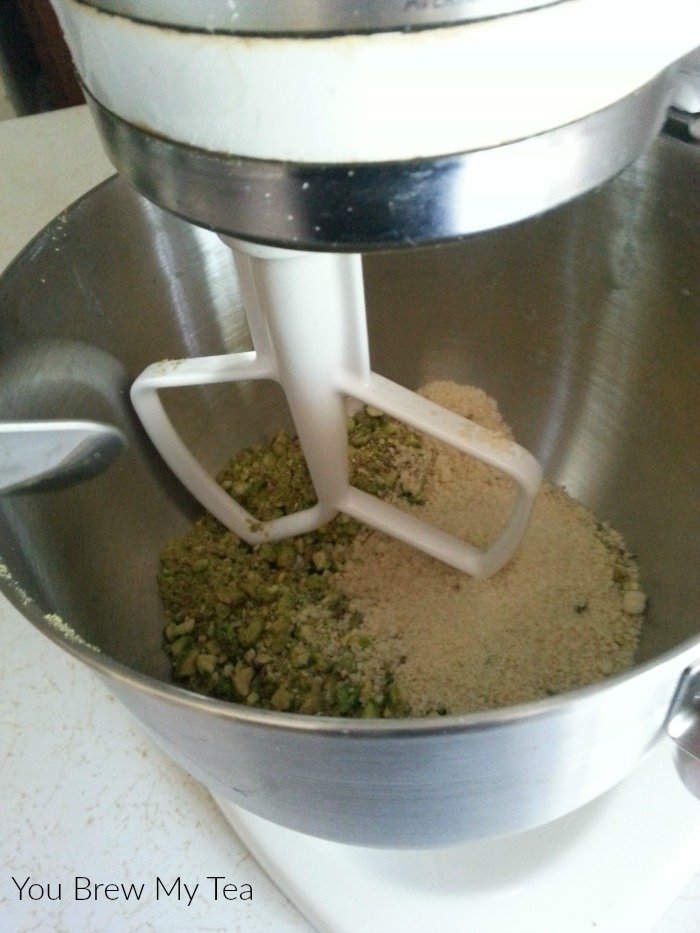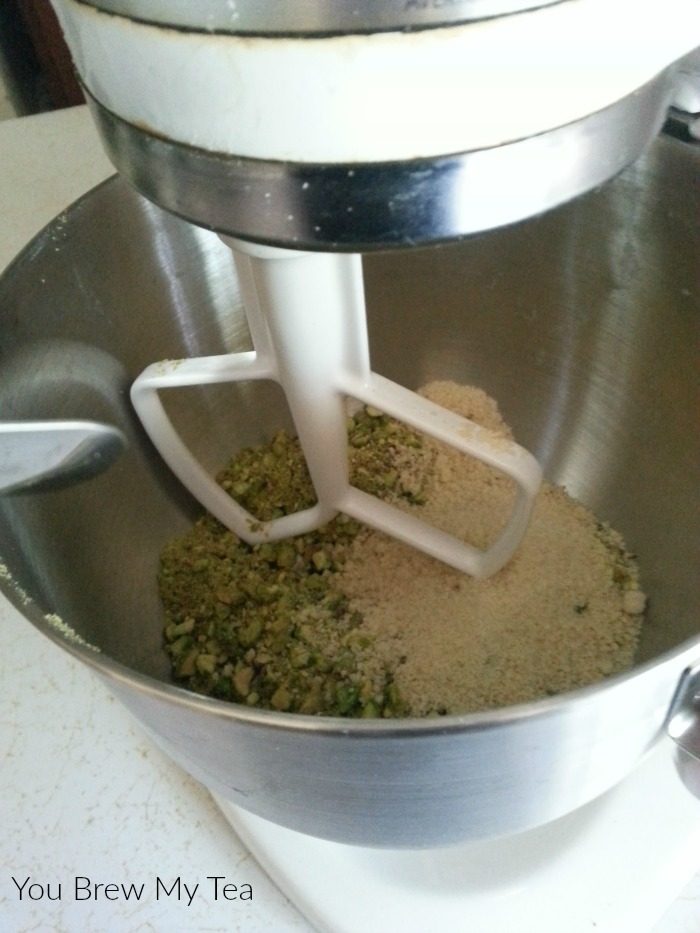 Form dough into 1" balls and place 2"-3" apart on a lined baking sheet.
Using your hand or a fork, press cookie down slightly to flatten some. This is a great part of the process to let the kids help with.  Since the dough is somewhat chunky with the added nuts and flour that isn't as smooth as you are used to working with, they won't be perfectly shaped cookies.  I also topped each one with an extra pistachio for crunch.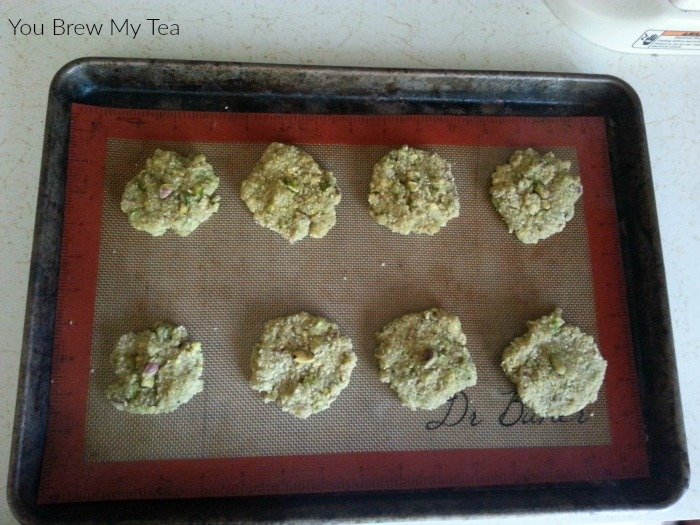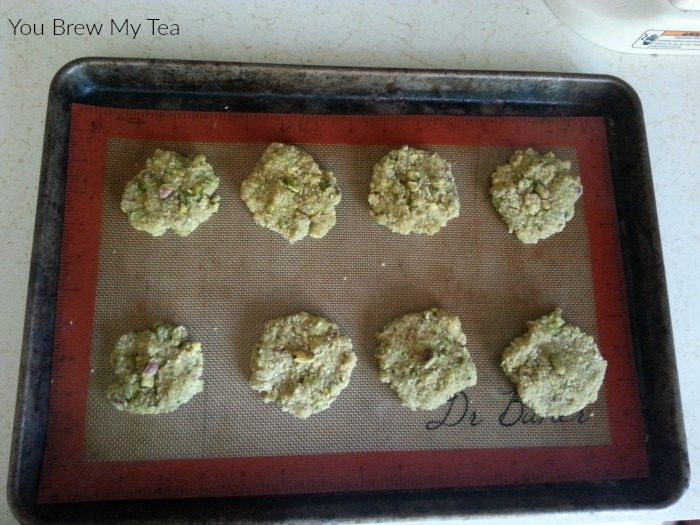 Bake for 12-15 minutes at 350 degrees.
Remove from baking sheet and cool immediately.

Chewy Italian Pistachio Cookie Recipe
Ingredients
1 cup Pistachio Flour
1 cup Almond Flour
½ Cup Granulated Sugar
2 Egg Whites
¼ Cup Pistachios, chopped
Instructions
Preheat oven to 350 degrees.
Mix all ingredients together in large bowl. Dough will come together and be moist with chunks of nuts.
Form into 1"-2" balls and place 2"-3" apart on lined baking sheet.
Flatten slightly to help cook evenly.
Bake for 12-15 minutes at 350 degrees.
Remove from oven, and transfer immediately to cooling racks.
As you can see, this chewy Italian Pistachio cookie recipe is pretty easy to prepare.  The hardest part was not eating them all at once!  Using the Mockmill helped me save a ton of money on flour, and is definitely going to make it easy to make more of these cookies in the future!