After hysterectomy surgery earlier this year,  I was thrown into automatic surgical menopause.  While this isn't the case for most women who have this surgery, it was for me since I lost not just my uterus and cervix, but also both of my ovaries. At only 33-years-old, my story of having a hysterectomy has also brought about some crazy new symptoms to deal with.  Many women who have gone through menopause have shared tips with me, so I thought I would share my thoughts, tips, and some useful products that make a big difference in how I deal with menopause symptoms.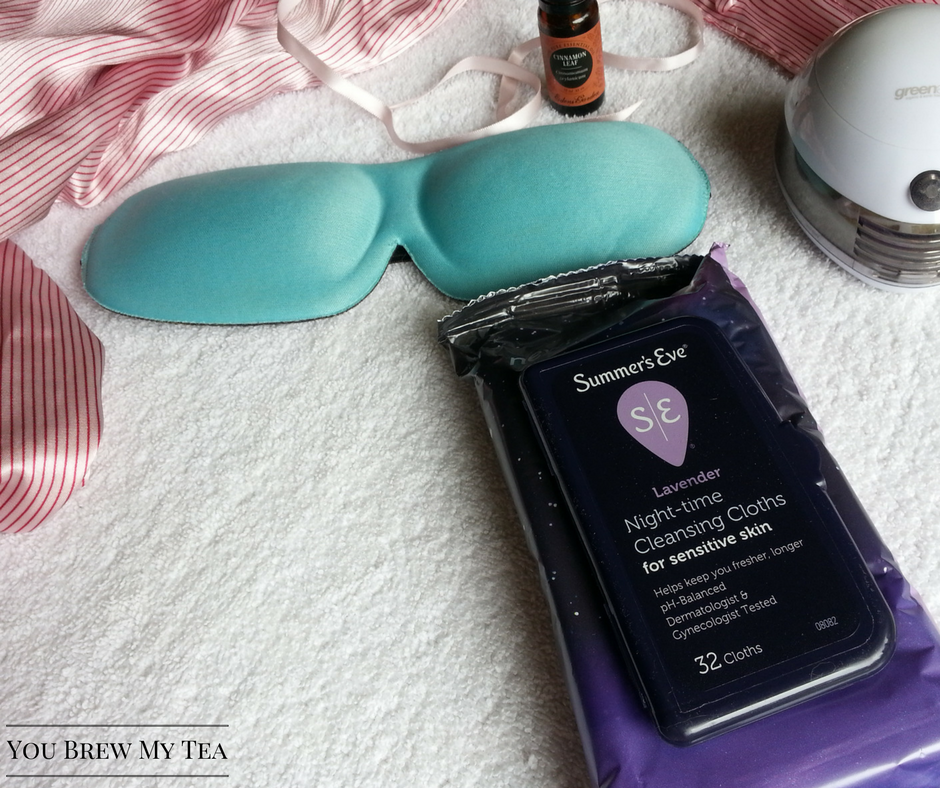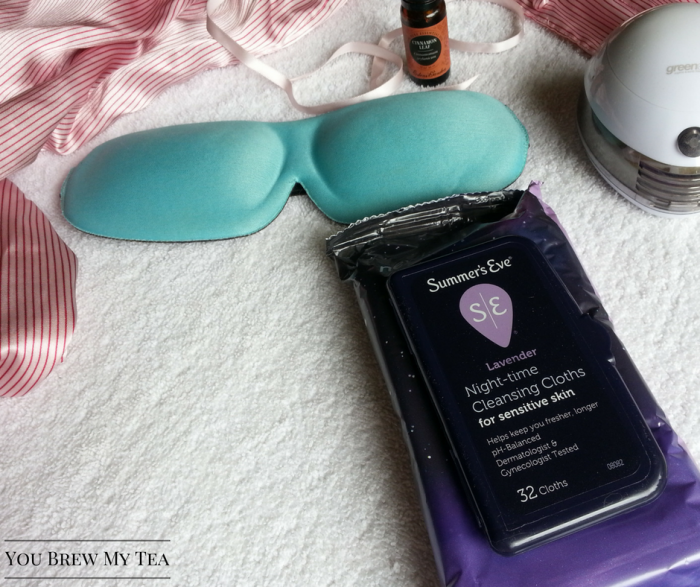 Managing Menopause Symptoms After Hysterectomy Surgery
While menopause isn't the most fun part of a women's life, it is a natural part of life for most.  I, however, jumped into this stage in life about 20 years earlier than most.  While it is frustrating at times, I am very happy with my choice, and dealing with menopause symptoms after hysterectomy surgery isn't as tough as I imagined.  I have some great ideas for how to manage your menopause symptoms that others shared with me, but also a few new things that I have discovered, including a great product from our sponsor for this post, Summer's Eve®.
Sleep in cool clothing or in the nude.  The worst hot flashes come in the middle of the night when you least expect them.  I learned very fast that my usual sweatpants were just way too hot at 2am when I wake up with night sweats and hot flashes.  I prefer cool satin or cotton pajamas to stay cool, but if you have no kids at home, sleeping in the nude may be your favored option.  Regardless of what you choose, you're going to need to find something cool and comfortable for after hysterectomy hot flashes in the middle of the night.
Use essential oils for calming.  For surgical menopause like I am going through, it doesn't come on slowly.  You are suddenly overwhelmed by emotions and symptoms right along with surgical healing all at once.  While your doctor may prescribe various medications to help with anxiety, or even hormone replacement temporarily, I love supplementing with essential oils for aromatherapy.  They help me stay calm when I am getting overwhelmed, and they can also perk me up when I am feeling the need for more focus.
Use a sleep mask and noise machine for insomnia.  Menopause symptoms are tough on your sleep habits.  One of the biggest issues you will face is insomnia.  My struggle hasn't been as bad as others since working from home means I can take naps in the daytime as I need, but for those who are struggling with sleeping at night, a sleep mask and white noise machine can be really helpful for relaxing.  You can also use some sleepy time aromatherapy like lavender or chamomile in an oil diffuser.
Keep ice packs in your bra.  The worst hot flashes I have had, my Beau made the suggestion of just tucking the ice pack into my bra to help cool my off better.  While I have been known to have an ice pack on my head, I have to admit the best suggestion was wrapping small ice packs in a cloth and then putting them inside my bra.  It cools my body down fast and helps ease the frustration of hot flashes.  That said, be careful since frozen packs can easily be too cold on bare skin. Always wrap them in cloth and use for no more than 20-minutes at a time.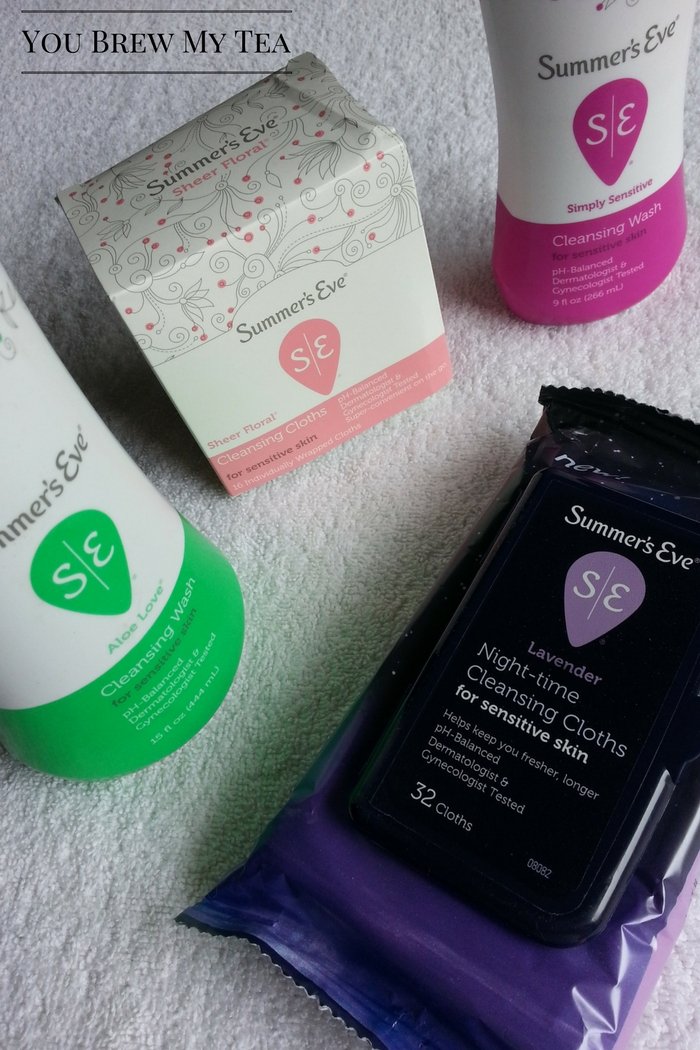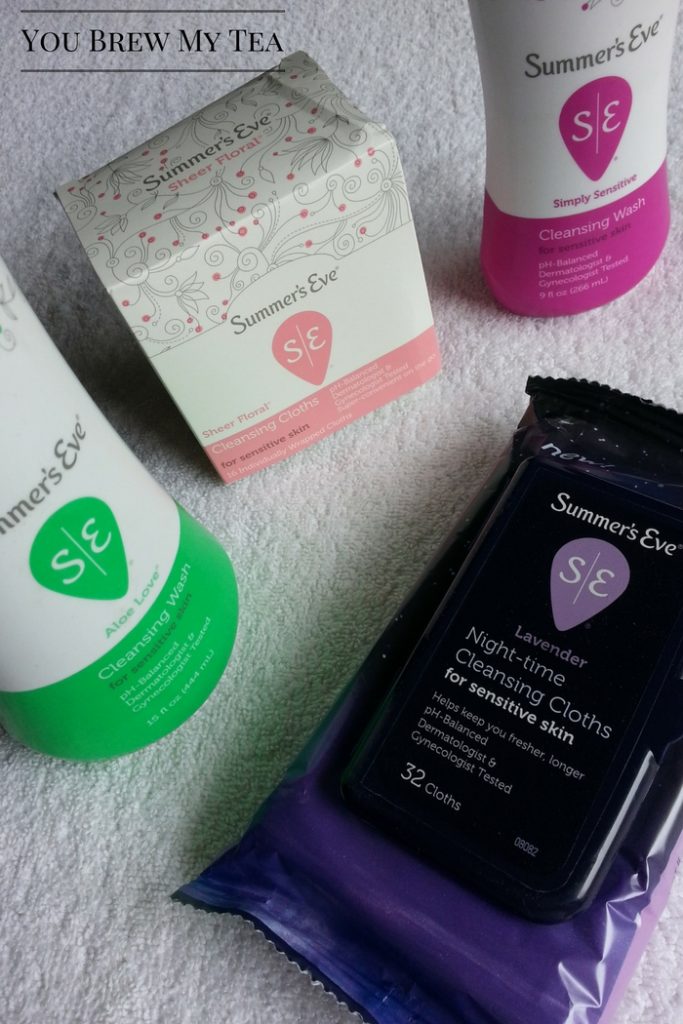 Use Summer's Eve® Night-time Cleansing Cloths.  I mentioned earlier that Summer's Eve® sent me some products to test out this year.  I totally fell in love with these cleansing cloths.  I got to try out their body wash (great products) as well, but my favorite for menopause symptoms after hysterectomy surgery had to be the Summer's Eve® Night-time Cleansing Cloths.  When you wake up in a sweat in the middle of the night, you want to clean up, but often don't feel like taking a shower.  For me, at least, a full shower would make it even harder to go back to sleep.  Instead, I use these simple Summer's Eve® Night-time Cleansing Cloths to clean up and feel fresh again before going back to sleep.
Whether you are facing menopause symptoms as a natural part of the aging process or like me, you are facing surgical menopause after hysterectomy surgery, these tips are a great place to begin in controlling them.
More After Hysterectomy Surgery Tips: