I love felt crafts, and am so glad that my friend Katie from The Homespun Hydrangea puts cute ideas like these easy apple slices into action.  She was nice enough to share them here with us, and of course, since I always see fall being ideal for talking about apples, these cute felt crafts were a perfect fit here!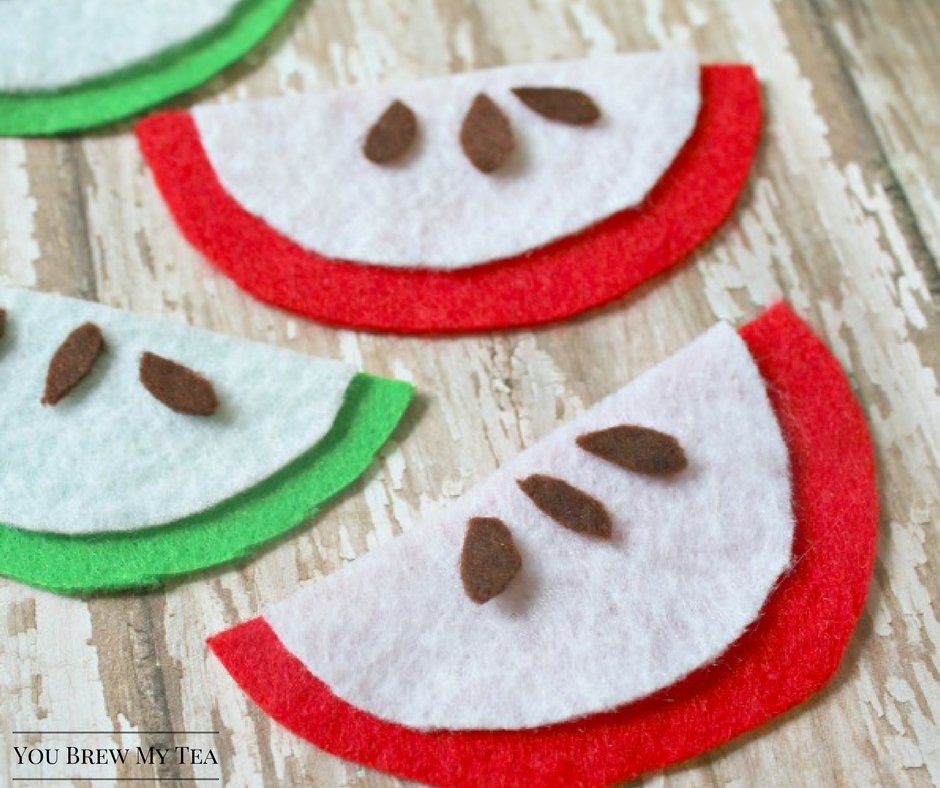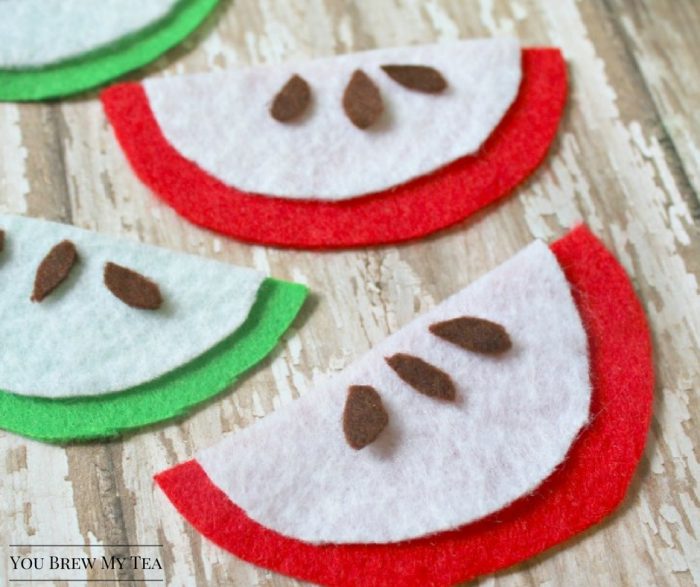 Easy Apple Slices Felt Crafts For Kids
Are you looking for more homeschool support?  Come join our Homeschooling Lazy Parent Style group today!
This post contains affiliate links.
As the always education-minded homeschooler I am, I automatically think of felt crafts as a great way to keep kids busy while going over a lesson or book. The Wee Child thinks he is a bit too old for felt crafts, but the truth is he still loves them.  They are a great fun thing for your kids to do for fun, or while you talk about things like apple growth, varieties of apples, how pollination works, and more.
I loved that Katie even mentioned in her instructions that you could add a magnet to the back of these.  I remember making felt magnets in Sunday School as a kid.  Why no make them here for a fun and cute magnet that matches the teacher theme?  Perfect!
I grab felt and such at our local Hobby Lobby or Michael's, but you may even occasionally find it at the Dollar Tree.  Just keep your eyes open when browsing and stock up for felt crafts when it is on sale. I also love that some stores like Target carry large bundles that have over 100 pieces for under $15. You might consider adding to your craft room, or even asking your kids teachers or church Sunday School teachers if they could use it for a donation.
Supplies needed:
Red, white, green, brown crafting felt
Hot glue
Glue gun
Scissors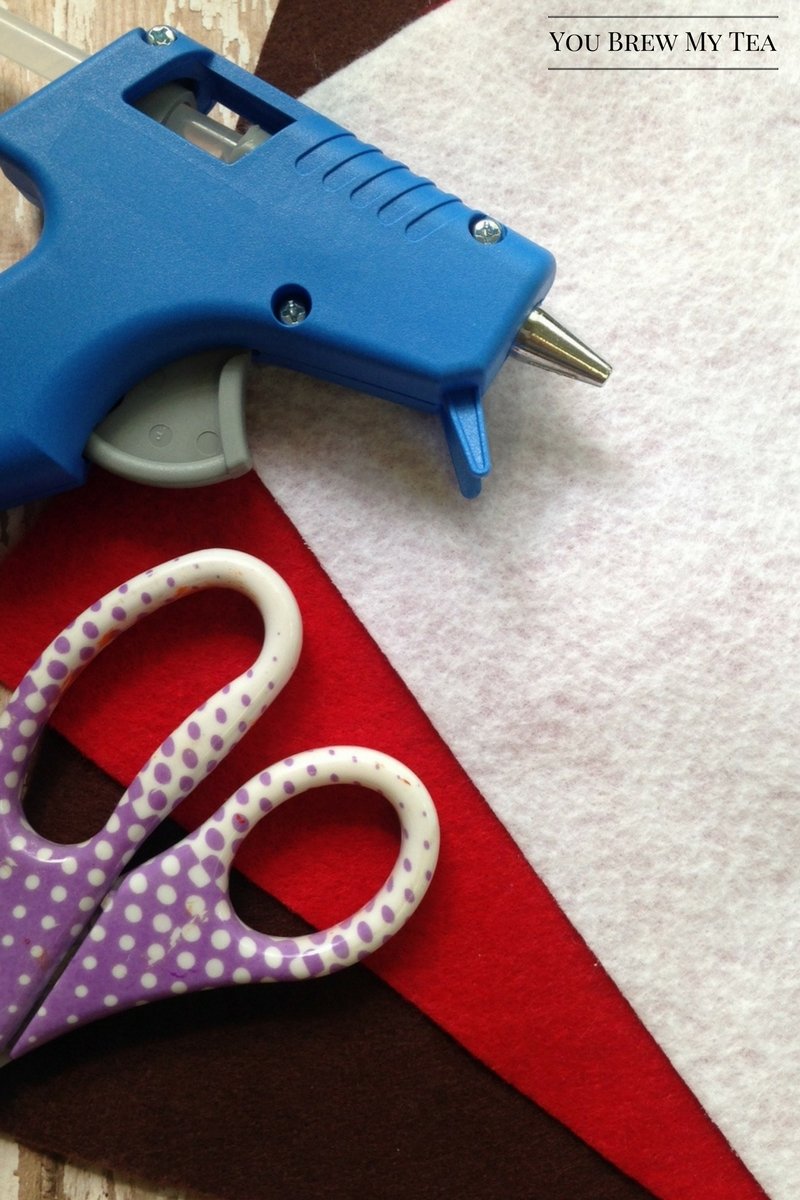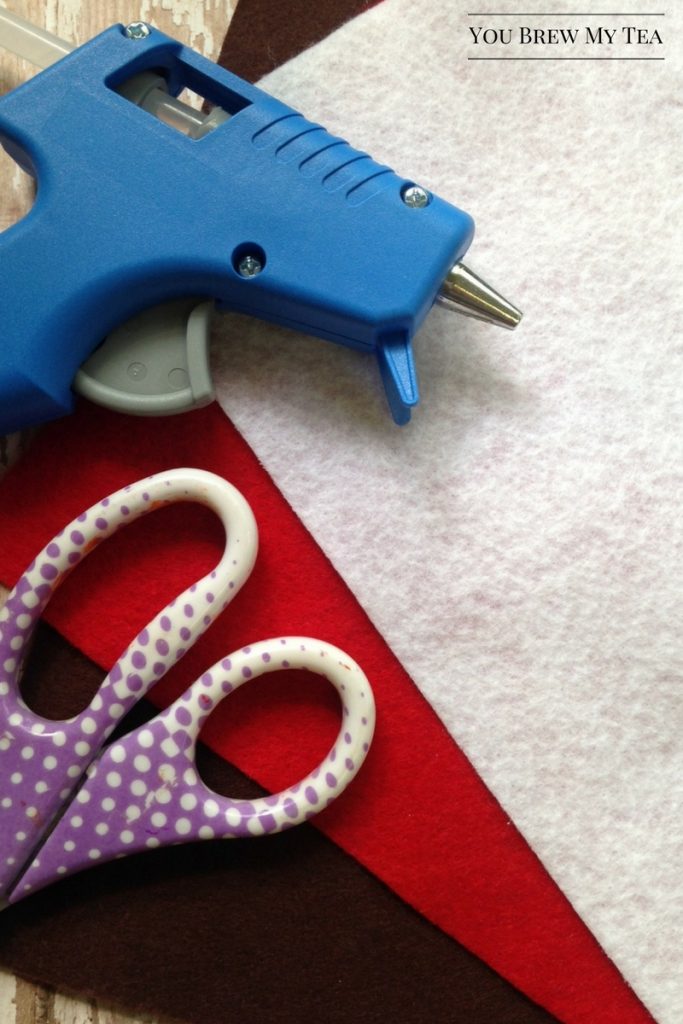 Directions:
1. Begin by cutting out circles from the green and red felt. The size of your circles will depend on how big you want your apple slices to be.
2. Set the circles aside and cut out white circles, made slightly smaller than your red and green circles. This will serve as the inside to your apples.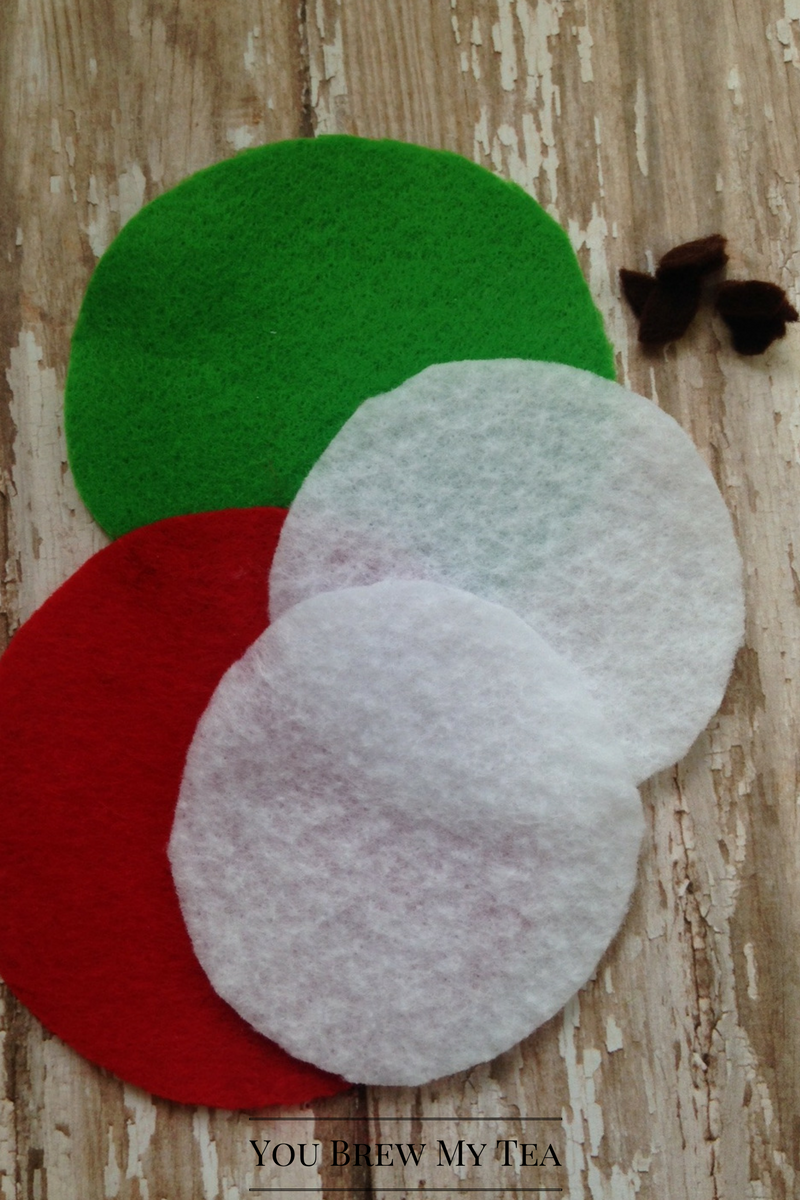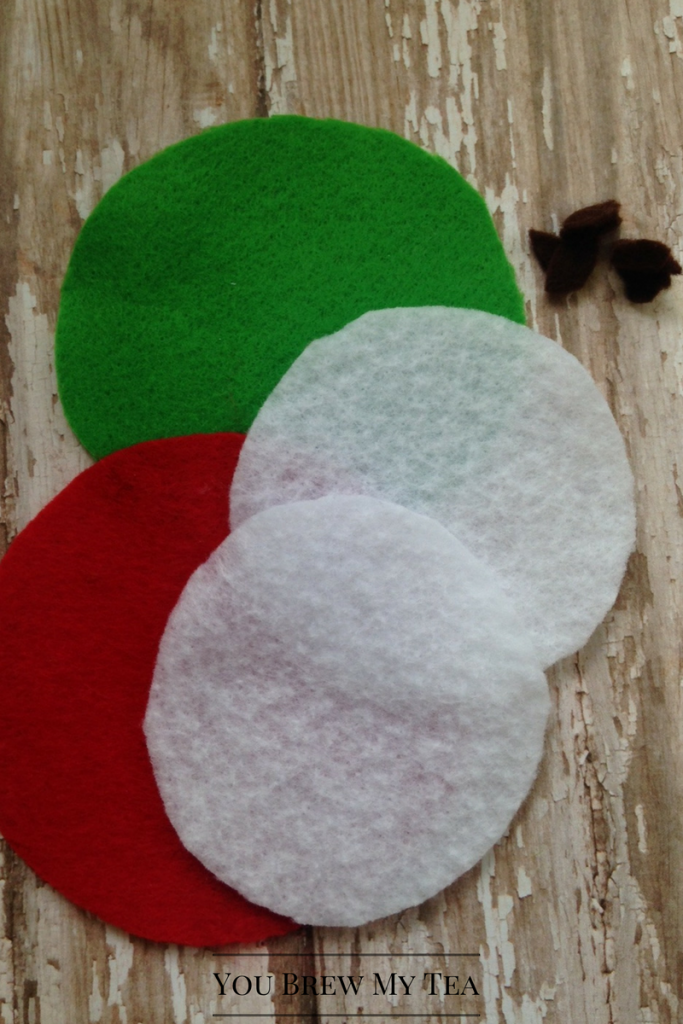 3. Apply some glue to the back of the white circles and press them over the red and green circles. Hold in place until secure.
4. Now cut the circles into halves. These will now start to look like your apple slices.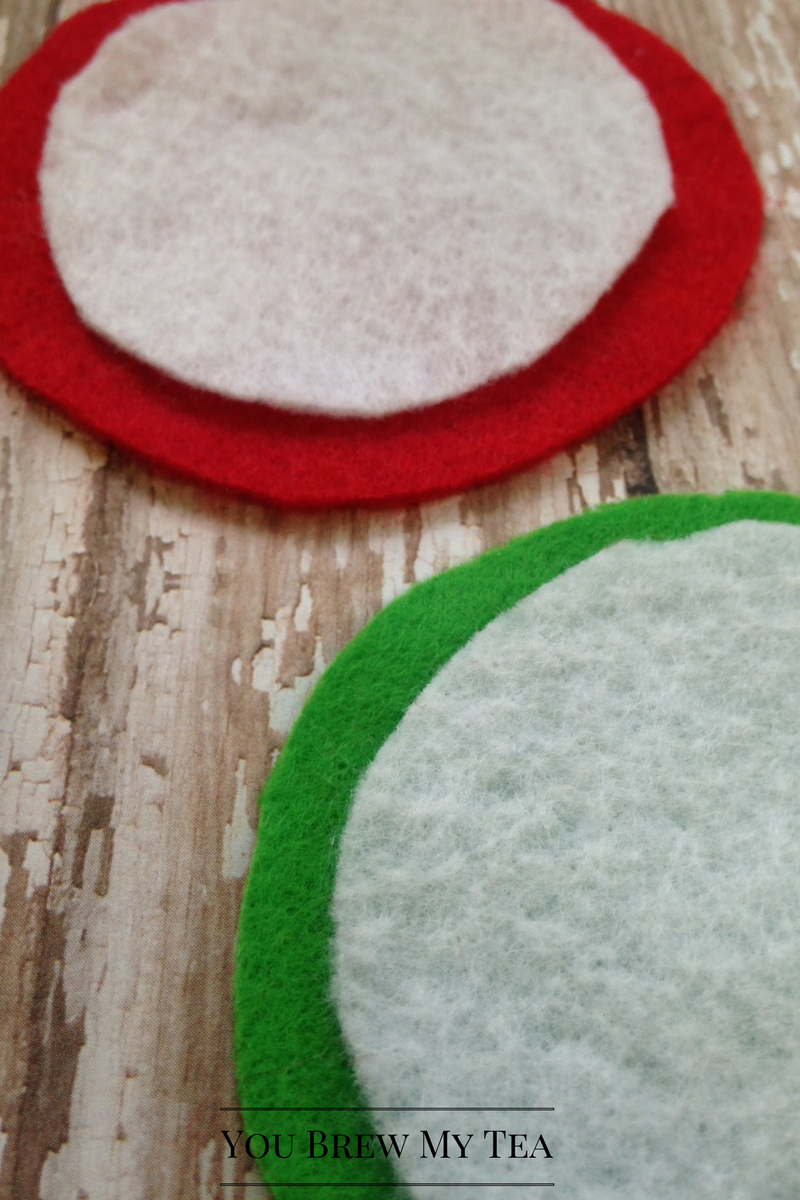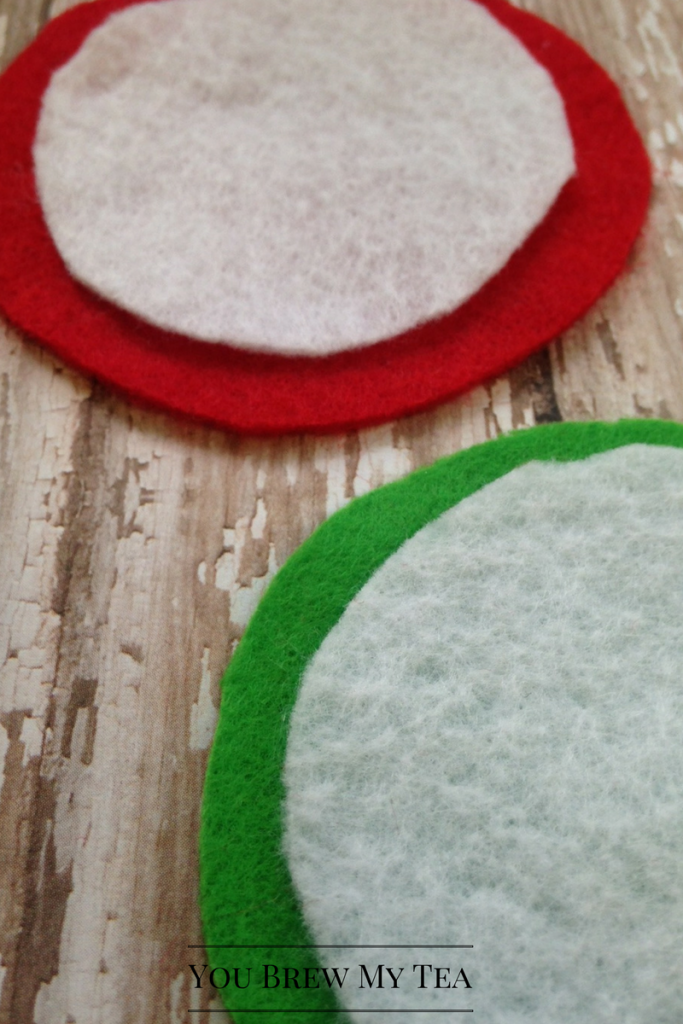 5. Snip out small brown ovals from the brown felt. These are the apple seeds. Add some glue and press them to the apple halves.
Your felt crafts apple slices are now complete and can be used as play food, or add magnets to the back for quick and easy fridge magnets.
Here are some of our favorite books to use for simple homeschool lessons to go alongside your felt crafts:
Since we love super easy and fun felt crafts, this is just one of many I am sure we will be sharing with you this homeschool year.  Tons of ideas are in my mind already of how to use felt crafts for teaching different things for sensory, learning colors, basic motor skills, and more!
More Kids Crafts: