A few weeks ago, we had a chance to head up for a visit with my sister and check out some great Tulsa Attractions while in the area.  I'll tell you right away that I was pretty skeptical about this city.  It's in Oklahoma - which to me - wasn't all that fun.  I've driven through the state at least a few hundred times in my life, but I just didn't recall anything terribly fun or exciting.  I found out, I was actually pretty wrong.  Tulsa attractions are multiple and a huge bonus is that many are family-friendly!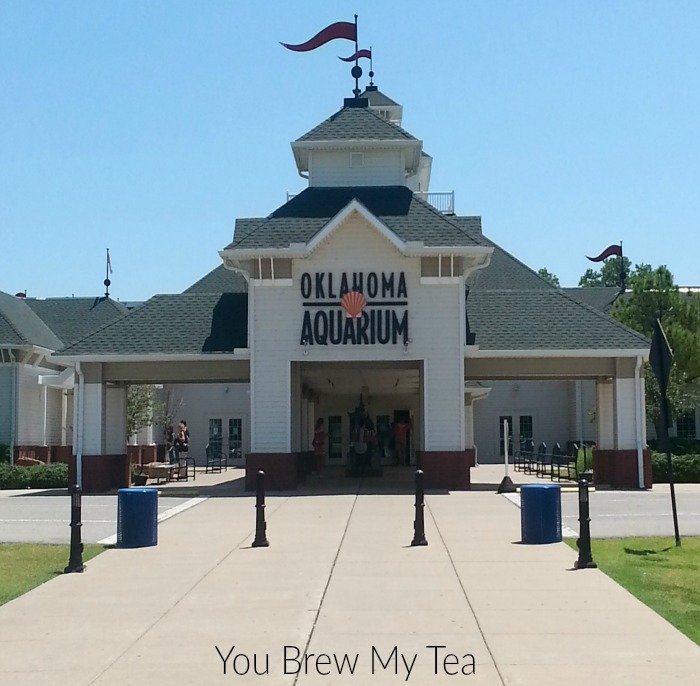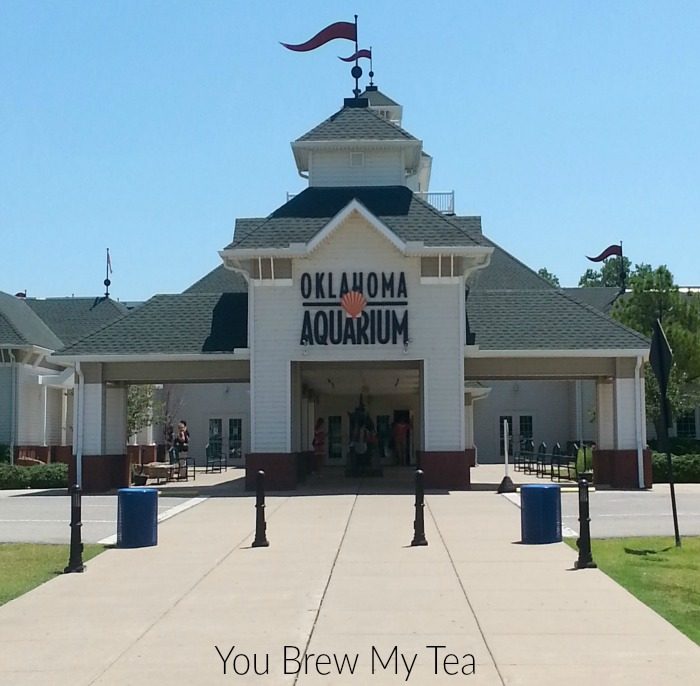 Top Kid-Friendly Tulsa Attractions For Your Vacation
We are definitely that family that prefers interactive play and geek or science themed things to do when we travel.  Tulsa attractions that fit this are many, but there are also tons of great things to do that would work for the movie lover, shopper, or just the kids that love play time.  This list includes some of our personal experiences, as well as a few locations we heard, are great for kids and families.
Oklahoma Aquarium:  We enjoyed a complimentary visit to the Oklahoma Aquarium during our stay in Tulsa.  We have visited dozens of aquariums nationwide, and this one was definitely a great place to learn more about sea life, and experience hands-on activities.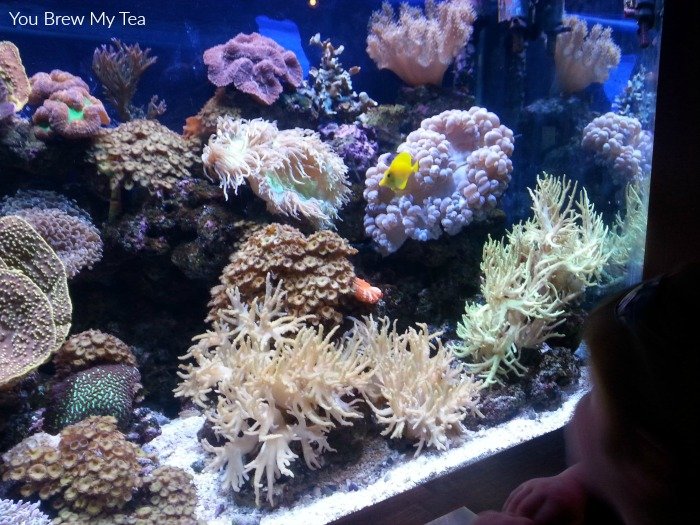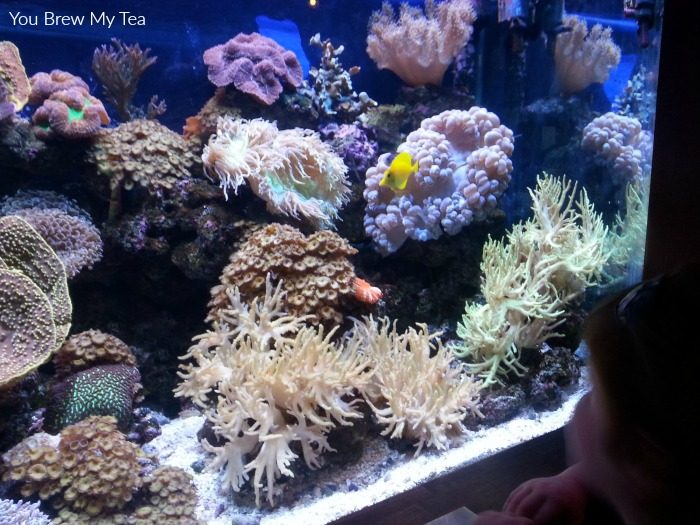 They feature not just local sea life, but tons of amazing creatures on display.  We especially loved looking at the coral.  Their design has the aquariums built into the walls and allows for lighting behind them to really make the colors pop.  There are several hands-on areas that kids (or adults) can touch various animals, including the chance to pet a Sting-Ray or a Shark!  We also loved that there were a few feeding areas where kids could feed live shrimp (tons in one area!), or the Sting-Rays.
There is a great walk through Shark Tunnel that allows you to see the sharks above and around you as you walk through.  It also has a very cool area with great lighting so you can see the fish clearly.  I also loved the fun factoids displayed on walls and signs throughout that area of the aquarium.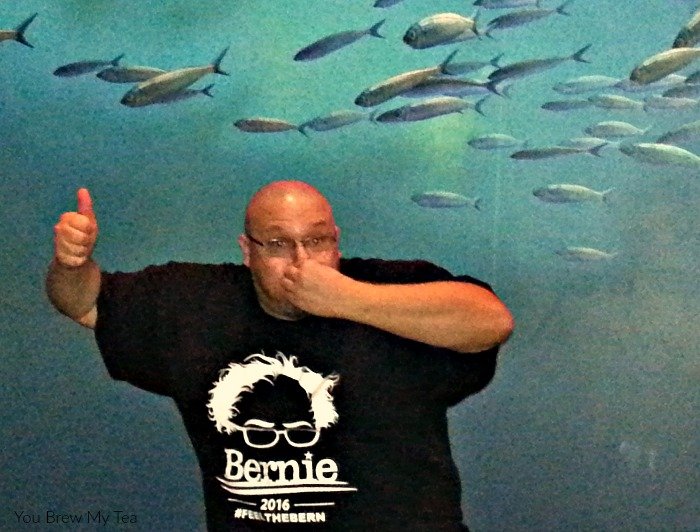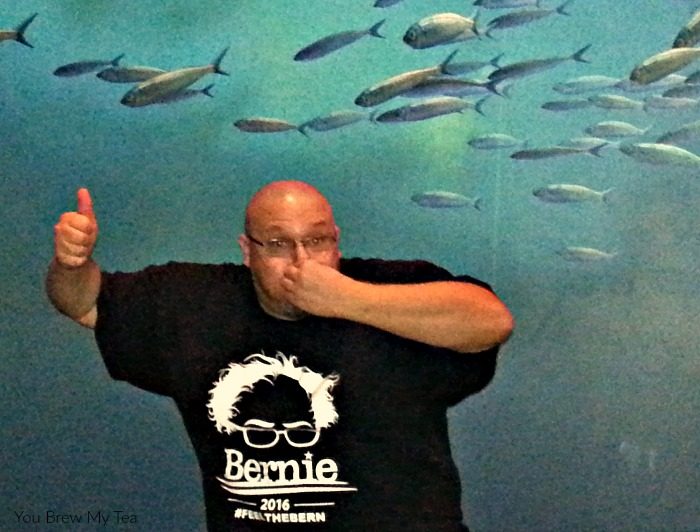 We spent about an hour and a half in the aquarium on a busy Sunday afternoon.  The staff was courteous and answered questions, and the layout was well organized so that even with a crowd it was fairly easy to navigate.  They are also working on some renovations in the area near the Jelly Fish.  It looks like a new exhibit will be opening later this year.  We are definitely excited to go back and see what they have to offer.
When you plan your trip, definitely check out the otter feeding times.  The display is fun and a great place to check out some local wildlife up close.
Pricing:  $15.95 for adults and $11.95 for kids
Open until 6pm Daily
Tulsa Air & Space Museums & Planetarium:  Admittedly, we are geeks and anytime we can check out something space related, we are going to take up that offer.  We had complimentary passes to the TASM and decided to check it out on a Saturday afternoon.  We weren't disappointed.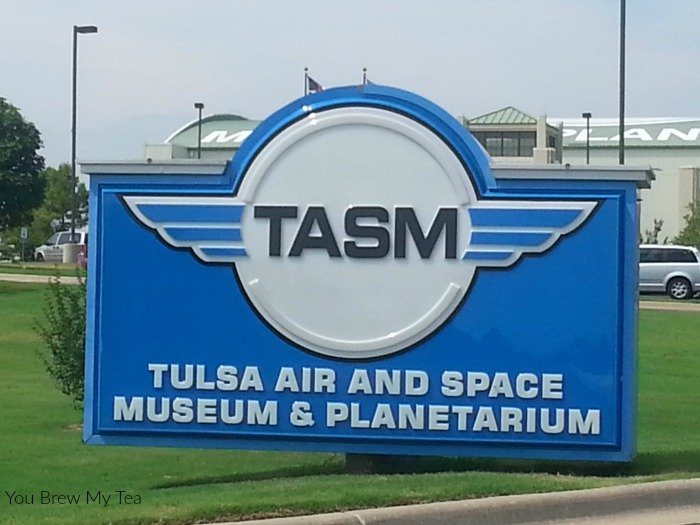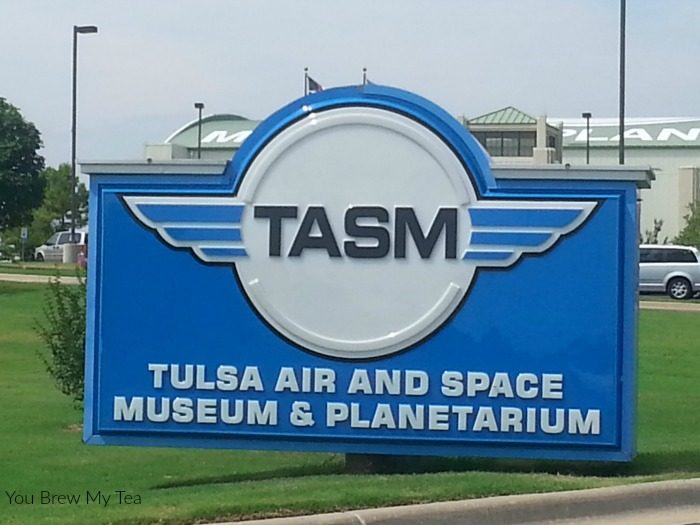 This smaller air and space museum is a great local place for kids and adults to have fun.  While the main air museum part of this isn't very hands on, I loved the fact that they had a few displays kids could get into and touch, as well as a designated upstairs area that was totally kid-friendly.
There is a wonderful walk through the history of air and space travel and how Oklahoma contributed to both.  You can walk through displays about the first planes in the area, the original Tulsa Airport, and even the contributions to WWI and WWII by fighter pilots from the region.  We especially loved the mock up of the older Art Deco style airport.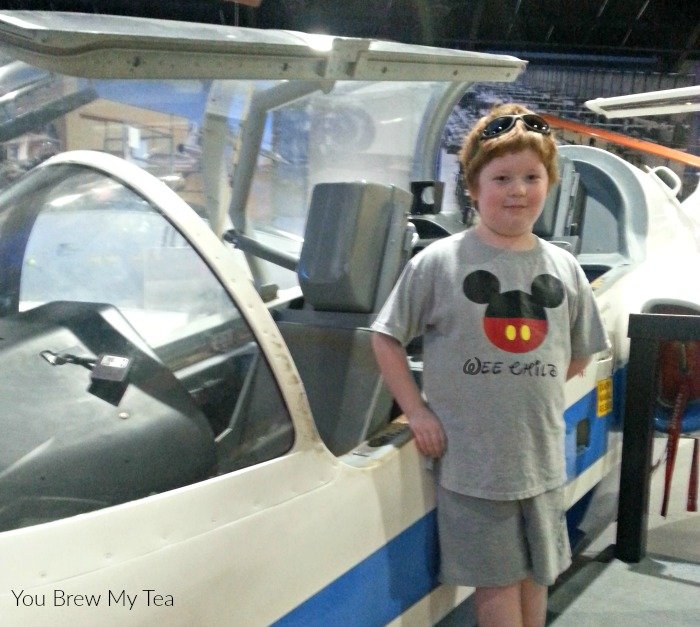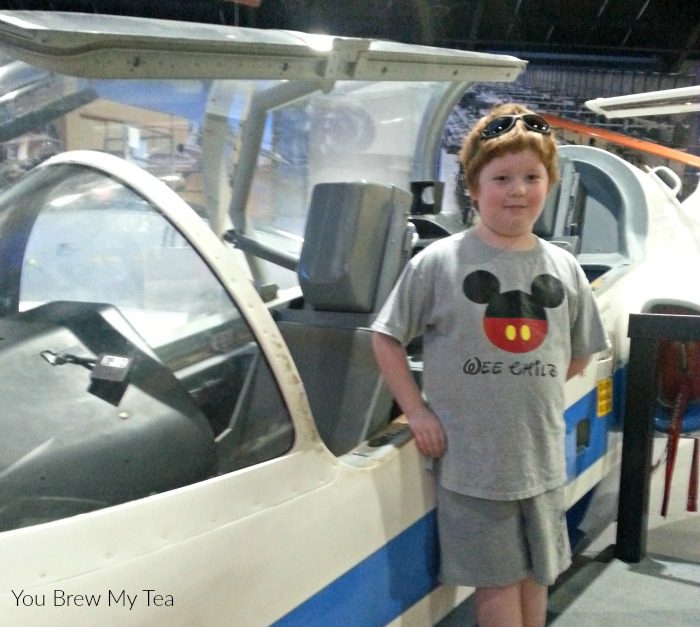 There are several planes on display, with one allowing your kids to get inside and sit in the cockpit.  The Wee Child thought this was totally cool, but he really loved the kids area with the hands-on displays for launching a NASA Shuttle, or learning how to fly a plane.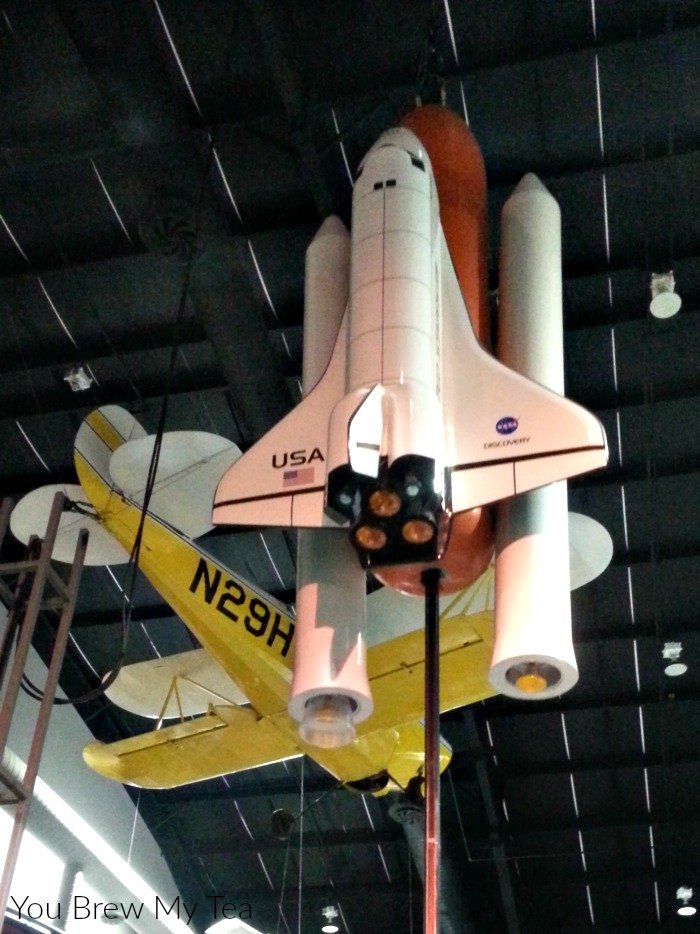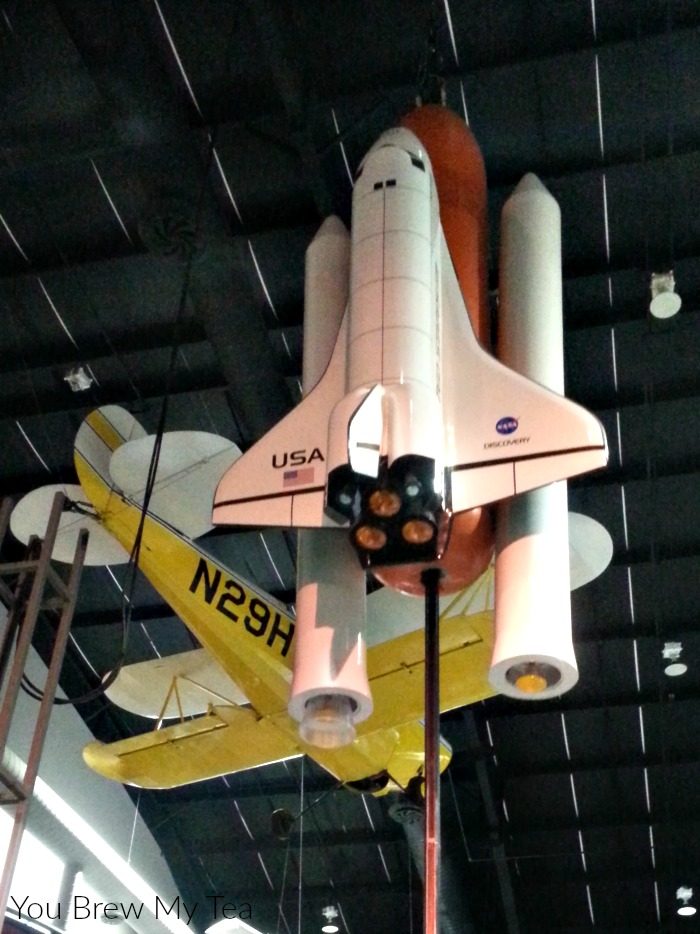 The place we spent the most time, however, was in the Flight Simulator room.  There is a great room full of computers and systems set up for you to practice flying a plane.  It seems easy when you look at it, but it is surprisingly difficult to manage.  An hour passed in no time with the fellas having fun flying their planes.  While there wasn't a tour during our time there (we missed it), they also have a tour of the full-sized American Airlines plane that is in front of the facility.  It shows that they hold classes for various things inside the plane.  A fun up close look at air travel for sure!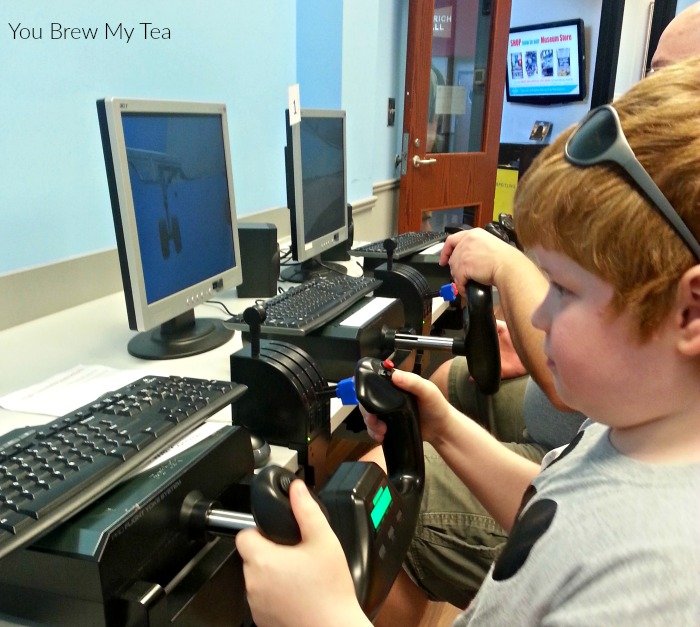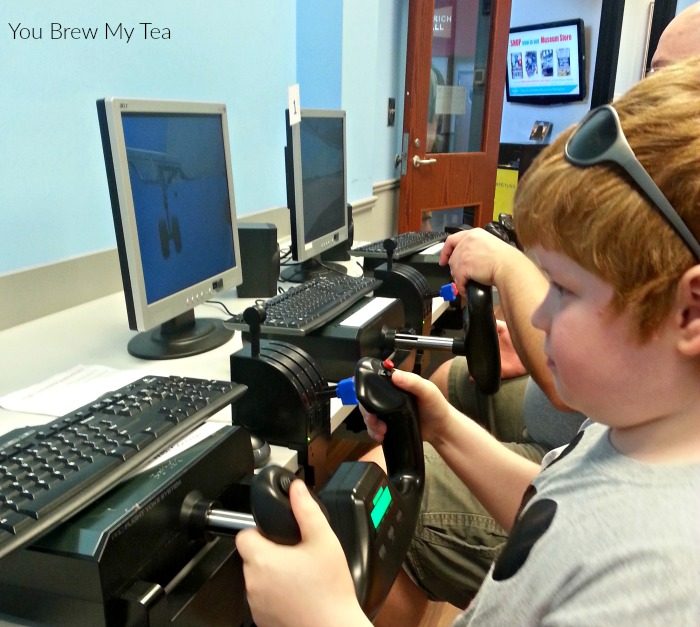 We also had a chance to take in two of their Planetarium shows during our visit.  We love these and while we have seen many of the shows before, it was fun to have the Wee Child watching along with us and learning.  Their Planetarium is a great asset and a fun educational place that appears to be used frequently by area schools.  I think it was ideal for a quick homeschool lesson on the road.
Pricing: $15 for adults and $10 for kids
Open Monday – Saturday 10am-4pm
Sherwin Miller Museum of Jewish Art:  As a family, we have recently taken the time to focus some education time on other faiths and religious practices.  Judaism is of great interest to our family personally, so the idea of visiting a small but nice museum of Jewish Art and history was on our list.  Unfortunately, we didn't have enough time to visit on this trip, but read wonderful reviews online and look forward to a visit on our next trip.  Even if you think an art museum or museum period isn't kid-friendly, you'd be surprised at how it is easy to share some amazing things about history and faith thrugh a place like this.
Pricing: $6.50 for adults and $3.50 for kids.
Open until 5pm daily.
The Golden Driller:   This giant statue is one of those iconic Tulsa attractions that is a must-see.  It's easy location outside the EXPO center makes it convenient for anyone to drive by for a quick photo.  The Golden Driller is an icon in Tulsa and in the state of Oklahoma referencing the age of oil drilling and the money it brought to the state.
Free to the public.  This is just a large statue outside the building, so no charge to pull up and take a photograph any time.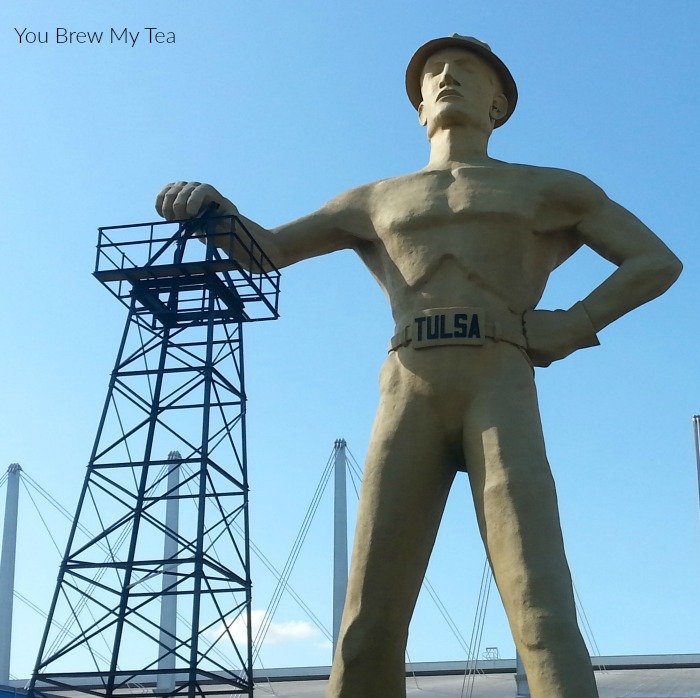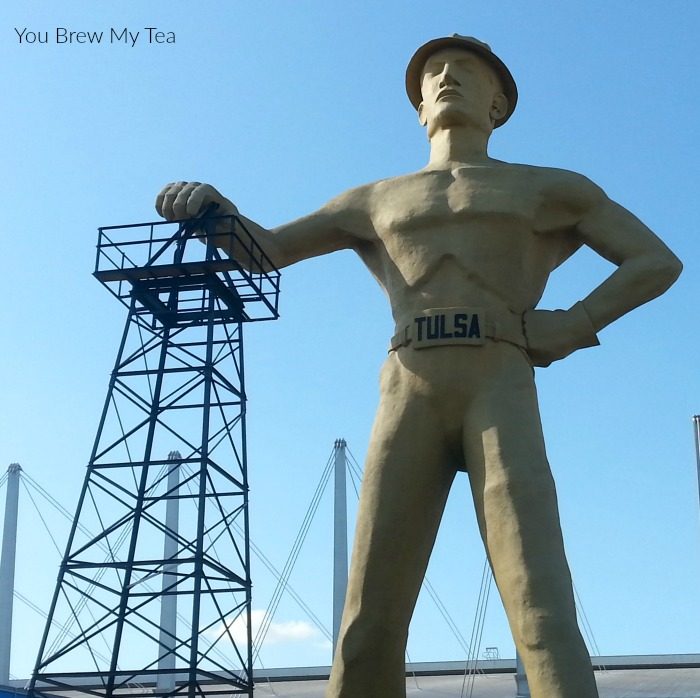 Safari Joe's H2O Water Park:  Located literally right next door to the EXPO and the Golden Driller is the revamped water park.  Safari Joe's location has been around for many years but was recently purchased, renamed and is still in the midst of renovations.  While not all of the slides are open this summer, there have been great efforts made in the past two years to really clean up this water park and make it a nicer family friendly location.
We didn't get a chance to visit during our stay in Tulsa, but we did drive by and could see up close that it was a great place to spend a day cooling off.  In fact, the Sunday we drove by - it looked pretty busy with local kids and adults.  They have a lazy river, a few great slides to choose from, a local canteen inside, a splash pad, and a playground for kids.
Pricing: $20 for adults and $15 for kids for one day.  Season passes available.  $11-$16 locker fee with $5 refund when key returned.  Tube rental $6.50 for single or $9.50 for double.
Thursday 10am-6pm and Friday-Sunday 10am-8pm
Tulsa Zoo:  We often visit area zoos when traveling, so had to include this on our Tulsa attractions list for families.  While we didn't make it this trip, we have heard some great first-hand accounts from friends in the area.  The Tulsa Zoo is smaller than some but is a fun inexpensive place to visit with the kids.  The price is right, and the fact that you can bring food and drink into the zoo with you for lunches etc. makes it a lot more affordable for a large family.
Pricing: $10 for adults and $6 for kids.  AAA saves $1 per ticket.  Possible $2 parking charge (uncertain on details on their website).  $5 pass per person train rides.
Can bring food and drink into zoo – no glass or alcohol
9am to 5pm daily
Circle Cinema:  If your family loves going to the movies, this is a super cool experience.  Circle Cinema is an old downtown theater that has been renovated.  They show both special documentaries and recent releases in a unique old school theater.  It's a great way to teach your kids an appreciation for classic things.
Times and prices vary.  Check website for show times.
Bowl-n-Spoon Cereal Bar:  If your kids like cereal, this is the ultimate breakfast spot to visit.  It is closed on Sunday's, but otherwise is open Monday-Thursday 7am-8pm and Friday-Saturday 7am-10pm.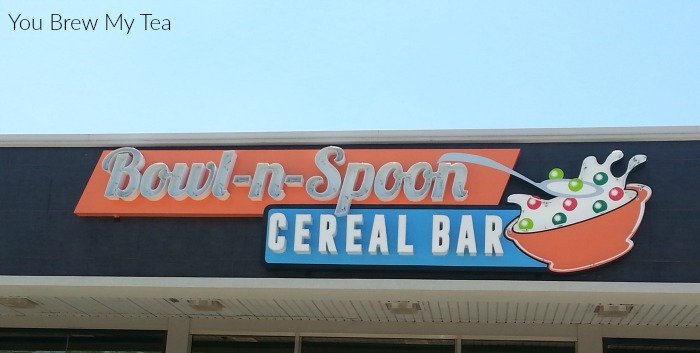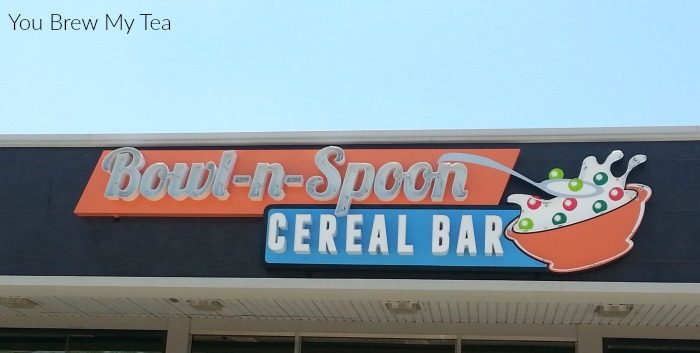 Discovery Lab - Tulsa Children's Museum:  A classic kids museum with tons of hands-on learning experiences is in this great place off the beaten path.  This museum is housed near a park and a great place to spend a day of playing indoors an out.  We didn't get a chance to visit, but it has high reviews and the exterior and park nearby looked amazing when we drove by.
Pricing: Ages 2 and up $6
Open Monday - Saturday 9:30am-5pm and Sunday 11:30am - 5pm
We also found a great website called Tulsa Kids that includes an abundance of information on things happening in the area, best attractions, and more.  If planning a visit to the area and looking for the best Tulsa attractions, definitely add that site to your list of resources.
More Travel Destinations: