We love a great sugar scrub recipe to help your skin feel luxurious and pampered!  This citrus basil sugar scrub recipe is a great refreshing choice for an at-home spa experience.  With a few simple ingredients you likely already have on hand, you can assemble a wonderful sugar scrub recipe that is perfect for brightening your day!

Citrus Basil Sugar Scrub Recipe
This post contains affiliate links. 
One of my favorite scents from Bath & Body Works has always been the Citrus Basil lotions and scrubs.  However, as they often do - this scent of body scrub was retired a few years back and is now no longer available.  What do you do?  You create your own homemade sugar scrub recipe instead!
A few ingredients already on hand bring this simple sugar body scrub to life in minutes. I love using my essential oils to give this a bright scent, but you can easily cut back on the number of drops in the recipe if you feel the scent is too strong.  That's one of the best parts of making a homemade sugar scrub recipe.  You can truly adapt it to your own preferences.
Ingredients:
1 cup granulated sugar
2 Tbsp. Bronner's Citrus Orange Castile soap
2 Tbsp. coconut oil
10 drops basil essential oil
10 drops orange essential oil
5 drops lemon essential oil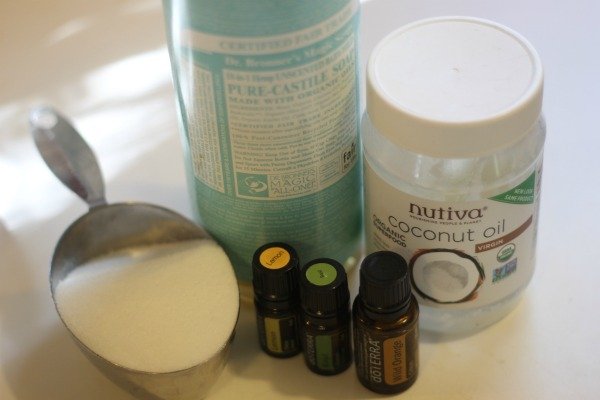 Directions:
Finely grate the zest of an entire orange. Be careful to get just the orange zest and not the white pith beneath as it doesn't offer the scent you are wanting for this sugar scrub recipe.
Combine all ingredients in a large bowl and stir until  thoroughly combined. If you prefer a looser texture add more coconut oil until the consistency is how you like it .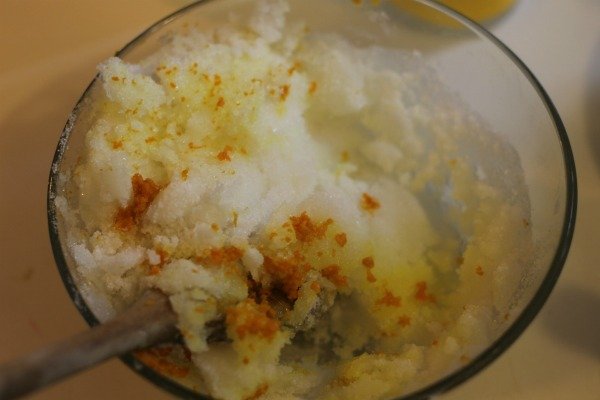 Add essential oil beginning with 5 drops of each kind, continue adding to get the intensity you prefer.  Since citrus essential oils are very strong, you may want to test a patch on your skin before adding more.  Some are more sensitive to the oils than others, and although it has a great carrier oil (coconut oil) in this sugar scrub recipe, it's important to follow safety guidelines when using essential oils.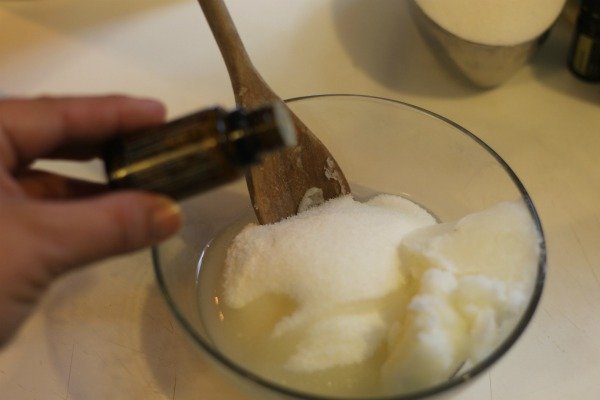 Transfer to a container with an airtight lid - if you are using citrus essential oils this should be a glass container or the oils will break down your plastic.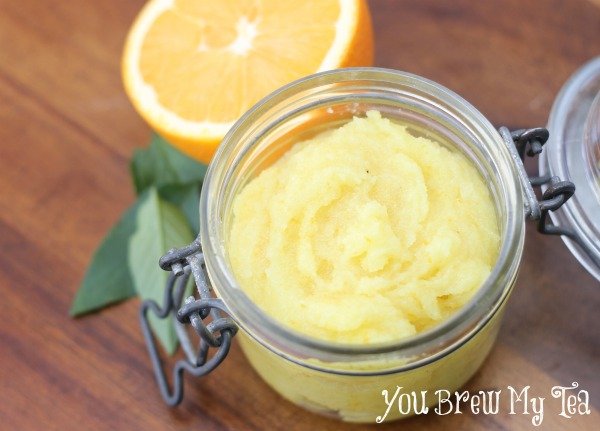 If you like this beautiful sugar scrub recipe, you'll love our others!  These are perfect for gift giving, or simply pampering yourself!  Ideal for holidays, birthdays, and even teachers gifts a sugar scrub recipe can be made in bulk to save money or made in small batches to customize for the individual receiving the gift.
Double or quadruple the recipe, divvy up into an attractive jar, and add a handmade tag for a great gift for anyone.  Be sure and get therapeutic grade essential oils to create the best product for your skin as well as organic coconut oil.
Check out our other greatDIY B ody Product Recipes:
Whipped Gingerbread Body Butter
>>> Good that you're taking care of your body, but what about your insides? Heard of weight watchers? Check out our pro tips in how to succeed in the program!