This Hawaiian Chicken Kebab Recipe is one of those meals that is so easy to create it's almost embarrassing.  We love grilled foods, and especially grilled chicken.  Adding some veggies, fruit and great seasonings to the mix makes a simple meal that is fun to eat and of course a healthy option.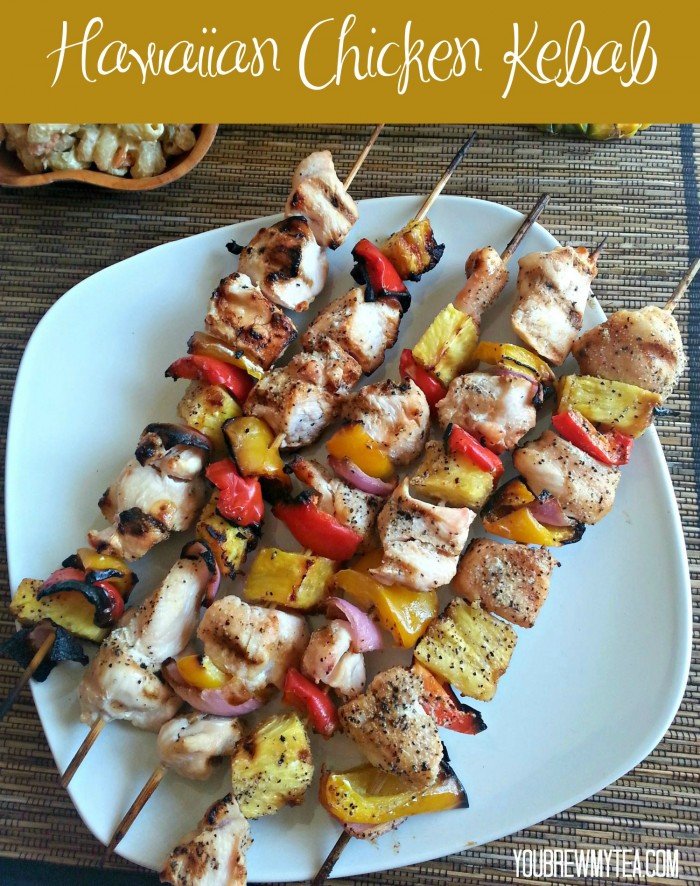 Hawaiian Chicken Kebab Recipe
This post may contain affiliate links. 
I have played with making kebabs many times in the past, but usually found the meat a bit too dry, or under done.  This time I worked harder when cutting the chicken to get even sizes as well as making it a bit smaller/thinner so it would grill faster while not leaving raw veggies.
You can use any vegetables you wish, but we chose red and yellow bell pepper, red onion and fresh pineapple chunks.  I wanted to add cherry or grape tomatoes to this, but we couldn't find any nice ones that were organic when shopping so I skipped them this time.
I usually grab my boneless skinless chicken breasts from Zaycon since they have antibiotic free breasts for as low as $1.89 a pound on a regular basis.  When I get a large batch like that, I always divide them up and leave some whole and some cut into small pieces for things like this dish.  I cut the chicken into 1-2″ pieces.  This usually makes them small enough they cook through while leaving your veggies done but not burned.  As you can see in the picture above, I had a few veggies that cooked more than others.  I like them a bit crispy, but would prefer to have them just lightly grilled.  We often use a BBQ grill mat to keep things from burning on the grill.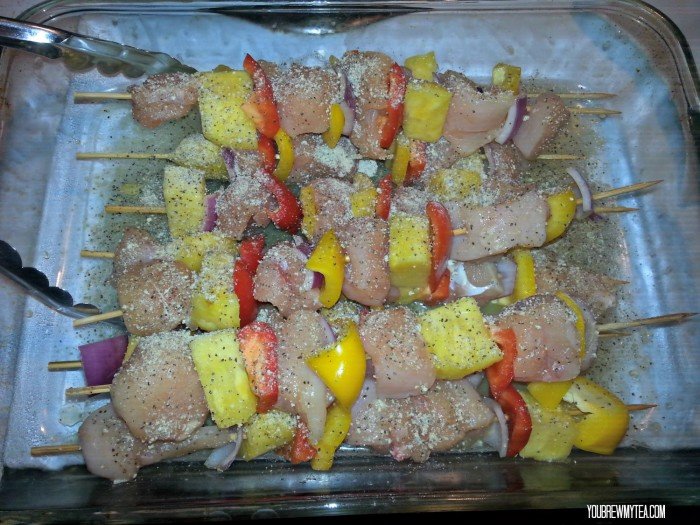 I make a simple seasoning blend, but also marinate the entire kebab in a mix of orange juice, pineapple juice and teriyaki sauces before seasoning.  I find it gives them a nice flavor that is reminiscent of many Hawaiian dishes.
I prefer using wooden skewers so we can simply recycle by throwing into our kindling box after we are done eating.  Others love metal skewers that can be reused. I hate doing more dishes so I go the easy way.  If using wooden skewers, make sure to soak them in water for about an hour before assembling to keep them from catching on fire on the grill.

Hawaiian Chicken Kebab Recipe
Ingredients
1 pound Boneless Skinless Chicken Breasts or Thighs cut into 1-2" chunks
½ Yellow Bell Pepper, cut into 1" pieces
½ Red Bell Pepper, cut into 1" pieces
½ Red Onion, cut into 1" pieces
1½ cups pineapple chunks
½ Cup Orange Juice
½ Cup Pineapple Juice
¼ Cup Teriyaki Sauce (we like Soy Vay special blends)
1 teaspoon garlic powder
1 teaspoon onion powder
1 teaspoon black pepper
1 teaspoon salt
½ teaspoon ginger
Instructions
Soak wooden skewers for 1 hour in water.
Marinate chicken in orange juice, pineapple and teriyaki for 1-2 hours.
Slide vegetables and chicken onto skewers alternating meat and vegetable. Ideally you want 3-4 pieces of meat and 2-3 of each vegetable.
Mix together in small bowl: garlic powder, onion powder, black pepper, salt and ginger.
Sprinkle seasoning blend over kebabs. Coat all sides lightly.
Cook on grill over medium flame for 5-6 minutes on each side. Depending on grill type and ability to control flame you may need to monitor these the entire time to make sure they cook evenly.
Use meat thermometer to make sure chicken is cooked through.
Makes 8 Kebabs – Each Serving is 1 Kebab
3 PointsPlus per kebab
2 SmartPoints per kebab on Beyond the Scale
1 SmartPoints on FreeStyle Plan or FlexPlan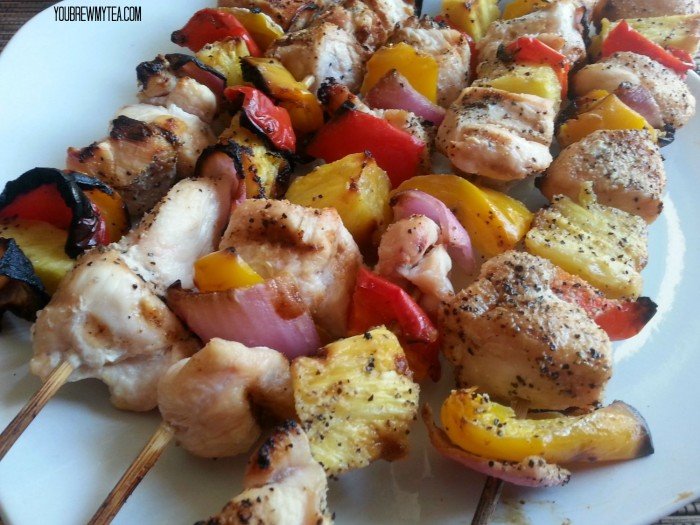 This Hawaiian chicken kebab recipe is one of our favorites to pull together and throw on the grill.  Kebabs also help stretch your meat budget a bit father since they include so many fruits an veggies on the skewer.  We served ours with a yummy pasta salad, but you can serve over rice, with a pita and hummus or even sweet potato fries for a full meal!
Check out some of our other favorite chicken dishes for healthy and easy meals for your family! 
Grilled Lime Tequila Chicken Breasts
Easy Chicken Tikka Masala Recipe
Pretzel Crusted Chicken Nuggets
Cheesy Ranch Chicken Quesadillas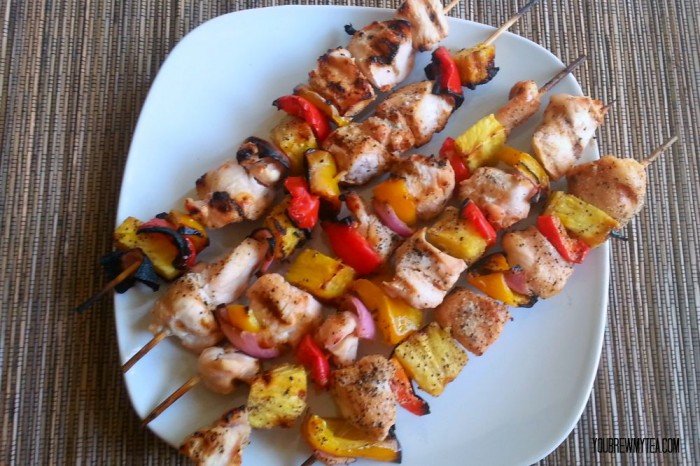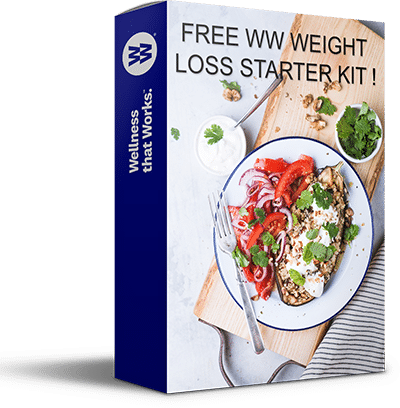 FREE WW WEIGHT LOSS STARTER KIT
+ exclusive tips, recipes & more to lose weight, increase confidence, and live a healthier and happier life !