It is officially warming up for summer and this Homemade Sunscreen is a must in our beach bags!  It is only going to get sunnier and therefore hotter from here on out. But we will be outdoors anyway, right? Gardening, at the beach, park, and everywhere else especially if you have active kids.  We have always used sunscreen, but with my attempts to convert my household cleaners and beauty products into more natural and safer products by making them myself, I thought surely sunscreen should be one of them?  Controlling your ingredients and their quality is the number one way to make sure that it is safe for your skin. Besides protecting your skin from the suns damaging rays these ingredients nourish, heal, and soften your skin leaving it better than before. To make the healthiest and safest sunscreen use organic whenever possible.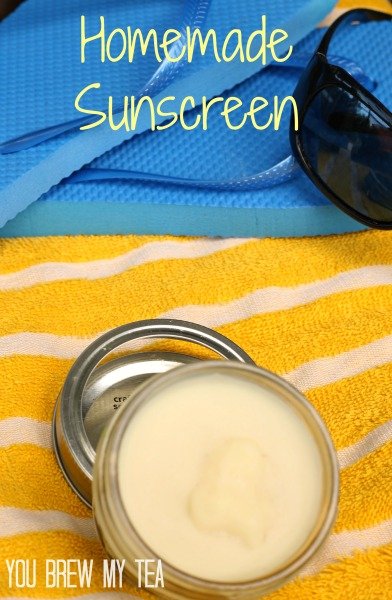 Ingredients:
¼ cup Coconut Oil- 10 SPF
2 Tbsp. Shea Butter- 6-10 SPF
2 tsp.  Carrot Seed Oil- 30-40 SPF
¼ cup Almond Oil- 5 SPF
3 Tbsp. Zinc powder- 20 SPF
1 oz. Beeswax
optional- essential oils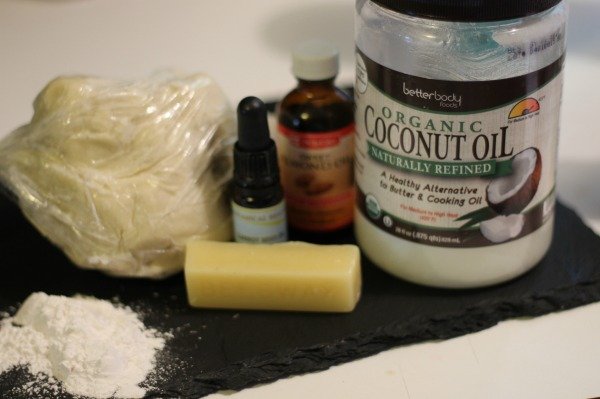 Directions:
Melt beeswax, shea butter, and coconut oil in a microwave safe dish in 30 second increments, stirring each time until smooth and melted. Stir in zinc powder.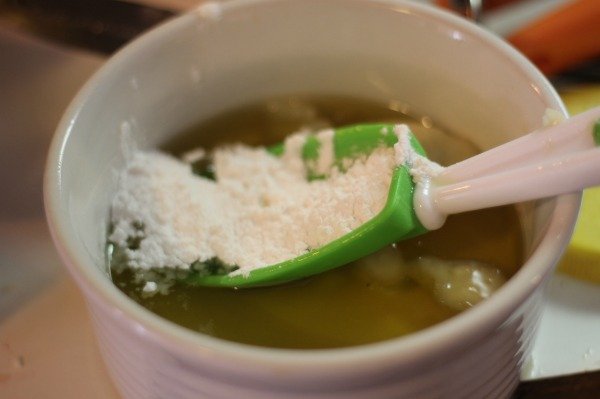 Allow mixture to cool for 5 to 10 minutes then add carrot seed oil, almond oil, and essential oils if using any. Transfer to a small airtight container- I use a 4 oz. mason jar.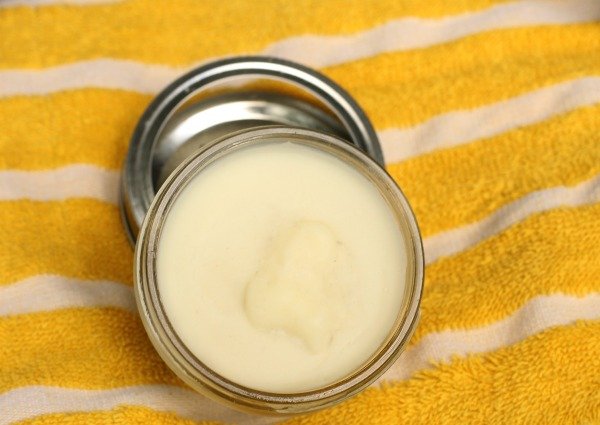 It also smells heavenly! Add 15-20 drops of your favorite essential oil(s) to put it over the top.
While we have tried this and feel completely safe using it, you should be very careful when exposing your skin to the sunlight. We need sun for healthy Vitamin D, but UV rays can cause damage that leads to many forms of skin cancer.  As a precaution, make sure you watch closely for signs of sunburn and reapply regularly.  Sunburn is truly killing the cells of skin and can damage the underlying layers which later could result in cancer.  As a responsible parent, you should always make sure to use the best ingredients on your children.  This is a naturally high SPF homemade sunscreen that should be perfect for your family to use on a regular basis this summer.
Make double batches of this great homemade sunscreen to keep at home, in your beach bag or to even give to friends and neighbors this year.
If you are looking for more summer tips, check out some of our popular summer activity and safety tip posts listed below!
Cheap Activities To Do With Kids
25 DIY Outdoor Fun Crafts & Activities For Kids
Basic Summer Water Safety Tips