I love dessert, and these 20 Sugar Free Desserts are perfect for treats when I have a craving.  While I tend to avoid a lot of sugar substitutes in general, on occasion I want something that is lower in sugar and still yummy.  From pudding and cake to pies and brownies this list has a ton of items your family will love, and the sugar will never be missed.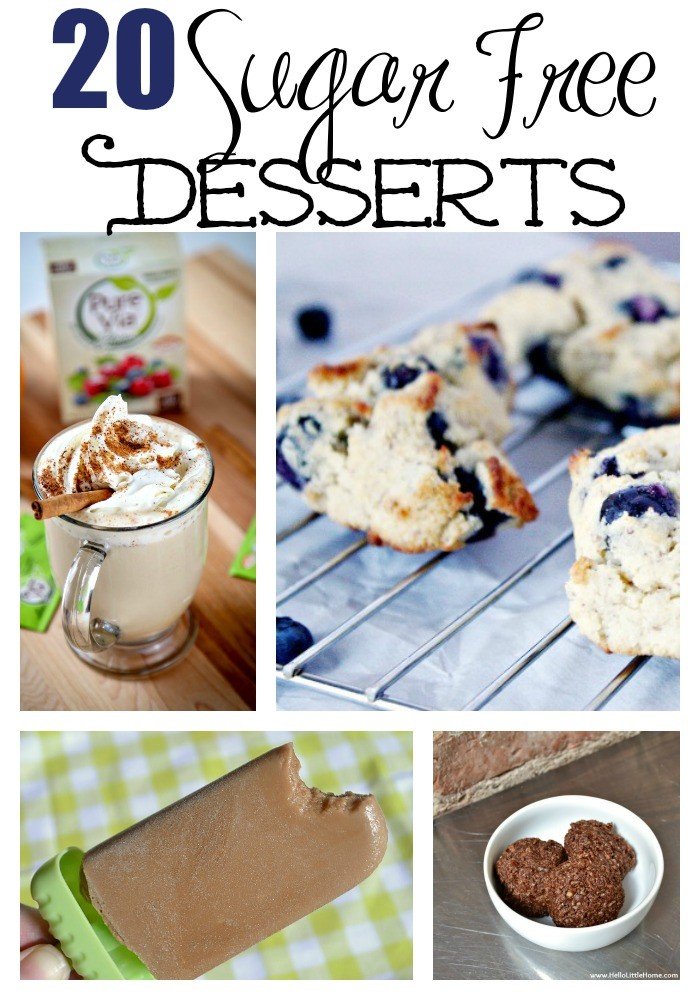 20 Sugar Free Desserts
Vegan Mexican Chocolate Pudding – Confessions Of An Overworked Mom
Paleo Pumpkin Pie Cake – This Flourishing Life
Banana Muffins – Saving You Dinero
Sugar Free Low Carb Pumpkin Cheesecake – Couponing For Freebies
Chocolate Mint Bliss Balls – Move Love Eat
Coconut Milk Iced Coffee Popsicles – Hello Little Home
Strawberry Banana Ice Cream – You Brew My Tea
Paleo Pumpkin Bars – Confessions Of An Overworked Mom
Paleo Banana Pumpkin Cheesecake Muffins – This Flourishing Life
Homemade Kettle Corn – The Jenny Evolution
Flourless Raw Almond Pecan Cookie Dough Balls – This Flourishing Life
Brownie Cakes – Raking In The Savings
Avocado Mousse – Move Love Eat
Paleo Graham Cracker Freezer Fudge – This Flourishing Life
Low Carb Blueberry Scones – Homemade Interest
Apple Pie Brownies – This Flourishing Life
Sugar Free Lemon Poppy Seed Muffins – You Brew My Tea
Easy Biscuit Recipe – In The Play Room
Spicy Chocolate Cookies – Hello Little Home
Sugar Free Pumpkin Spice Latte – Baking Beauty
There is a variety of yummy sugar free desserts on this list.  Not only will they be great for some of us who are dieting, but also great for those who are diabetic or need to watch their sugar intake closely.  I love my dessert. It's tough giving up all the yummy foods I grew up with.  However, having some great options like the brownies, pies, cakes and even drink mentioned above helps me to maintain my choice to limit sugar intake.  Some use sugar substitutes like honey, molasses or stevia while others are fruit sweetened.  They are delicious choices to extend your treat menu this week!
Check out some of our other favorite roundups of recipes!
21 Red Velvet Sweet Treats & Drinks
21 Delicious Mason Jar Desserts
25 Weight Watchers Recipes Under 6 Points
50 Delicious Asparagus Recipes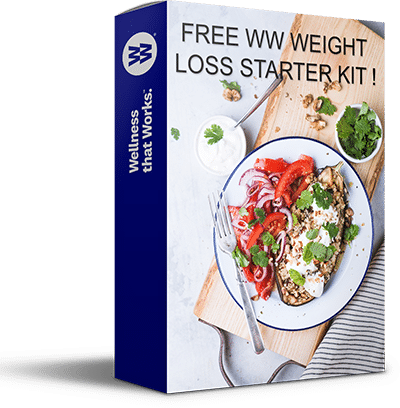 FREE WW WEIGHT LOSS STARTER KIT
+ exclusive tips, recipes & more to lose weight, increase confidence, and live a healthier and happier life !