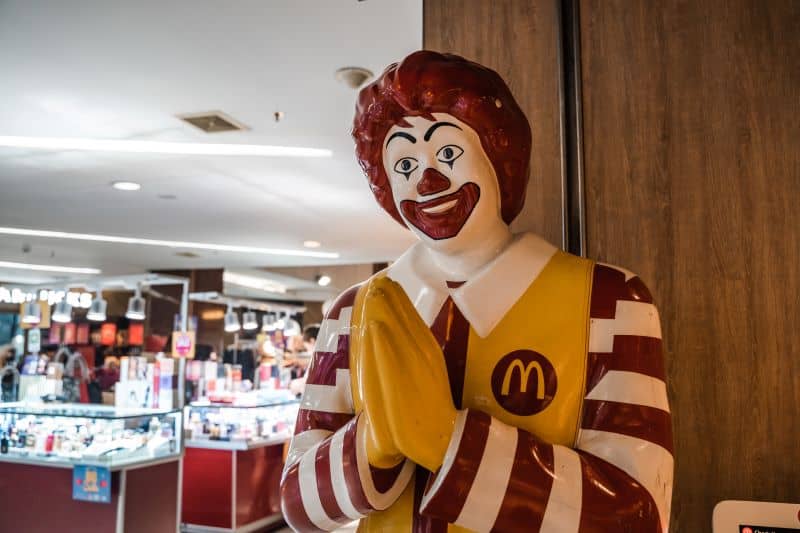 The McDonald's menu is a long and never-ending list of yummy food. You can satisfy your cravings any time of the day, breakfast, lunch, dinner or midnight snack. McDonald's doesn't discriminate. 
It is super easy to get, I mean, you don't even need to get out of your car to order and receive your meal. Talk about 'fast' food! Fellow dieters, you are not excluded from the McDonald's fun. We just need to be a little more mindful when ordering our meals, that is all.
Weight Watchers' diet plans give you a daily and weekly point allocation that is rather flexible. If you go over your points allocation one day, reduce your points allowance on another day of the week. As long as you do not go over your points allocation for the week you are doing well. 
We have put together your very own personal Weight Watchers food guide for dining out at McDonald's to ensure you don't slip up unintentionally. Save this page to your search bar if you are a big fan of the fast-food chain so that you are ready and prepared any time you eat at McDonald's.
Here is a breakdown of the most popular items on the McDonald's menu and their value in Weight Watchers SmartPoints.
Related Reading: 10 Best Fast Foods For Weight Watchers
McDonald's Breakfast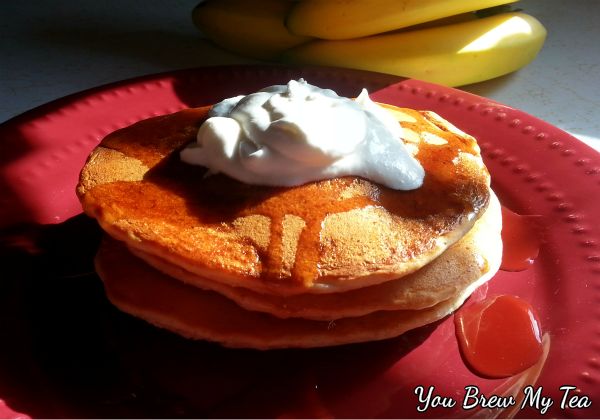 Many McDonald's restaurants are open 24 hours a day, 7 days a week. What is available on the menu depends on the time of day you get to your local restaurant. You can order from the breakfast menu between 6 am until 10.30 am.  Keep in mind that during these times the regular lunch menu is unavailable. 
1.Sausage Egg and Cheese McGriddles
Ordering the Sausage, Egg and Cheese Mcgriddles will leave you 20 points poorer.
2. Sausage McMuffin and Egg
You will need to part with 16 points with this breakfast. If you order the Sausage McMuffin without the egg, it'll only be 14 points.
3. Sausage McGriddles
These should be approached with caution. For such a small breakfast, you will have to part with 16 points.
4. Sausage Burrito
The Sausage burrito is 10 points per burrito.
5. Sausage Biscuit
Both the regular and large Sausage Biscuit with egg totals 19 points.  The Sausage Biscuit without egg is 17 points for regular and 18 points for the large. Going for a McChicken Biscuit reduces your points spent to 14 points.
6. Hotcakes
Hotcakes should be avoided as they are the highest in points out of all the foods on the breakfast menu. The Big Breakfast Hotcakes is a whopping 50 points. Hotcakes and Sausage are 31 points and regular Hotcakes come to 24 points.
7. Oatmeals and Yogurts
This is given the thumbs up for being one of the lowest and healthiest options on the McDonald's menu. Let's start off with the Fruit and Yogurt Parfait which is only 8 points. Next in line is the Fruit and Maple Oatmeal without brown sugar at 10 points, and finally, we have the Fruit and Maple Oatmeal with brown sugar totaling 13 points.
8. Egg McMuffins
The Egg White Delight McMuffin is only 8 points, whereas the regular Egg McMuffin is 9 points.
9. Bacon, Egg and Cheese Breakfasts
Indulging in a Bacon, Egg and Cheese Bagel will set you back 18 points. The Bacon, Egg and Cheese Biscuit (regular and large sizes) are 16 points, and the Bacon, Egg and Cheese McGriddles are only 15 points. 
The NEW myWW Program is Here and it's Our Most Customized Ever! WW is Weight Watchers Reimagined. Join Today!
Burgers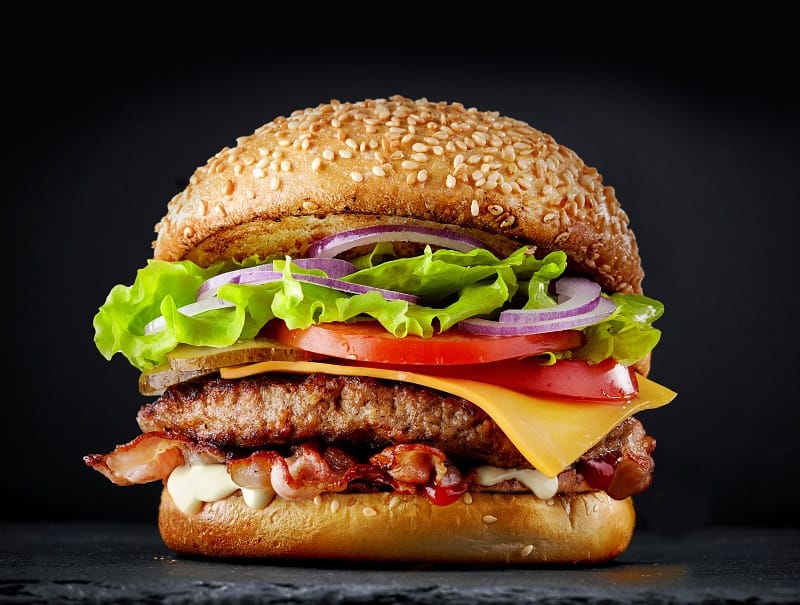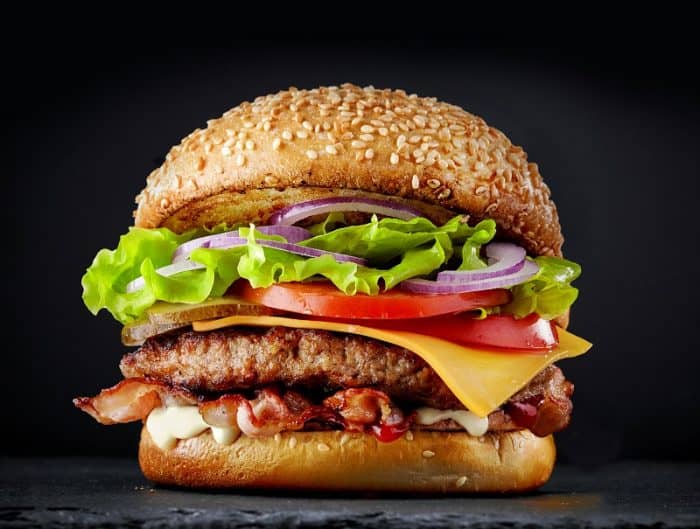 Burgers are well and truly a statement piece on the McDonald's menu. There is no denying that McDonald's take great pride in their burgers as well as supply you with fish, chicken, beef and cheeseburger options on their menu.
1.Filet-O-Fish
The Filet-O-Fish burger is only 12 points. It will fill you up too, so there may not be any need for that side of chips you were going to order. Go for a double and spend 16 points on the burger.
2. Quarter Pounders
The Deluxe Quarter Pounder is the highest in calories and Weight Watchers points to max out from all of the Quarter pounders. It'll cost you 22 points whereas the Bacon Quarter Pounder is 21 points, followed by 18 points for the Cheese Quarter Pounder.
3. Double Burgers
First up is the lowest in points, the Double Hamburger at just 10 points. Next is the 14 points Daily Double, followed closely by the Double Cheeseburger that is 15 points. Finally, we have the Double Big Mac setting you back  24 points. 
4. Chicken Burgers
McDonald's only has one chicken burger and that's the McChicken burger. Definitely a Weight Watchers favorite as it is only 11 points per burger.
5. Bacon Burgers
Scrumptious Single Bacon BBQ Burger and the Double Bacon BBQ Burger are 23 and 30 points per burger. If you are desperate for a bacon burger but don't quite want to spend so many points on one burger, go for the Big Mac Bacon or the Bacon Double as they are 20 and 15 points.
6. Big and Little Mac
Big Macs are sold in high quantities in every McDonald's restaurant, so we should really know how many points they are each. The Little Mac is only 11 points, followed by the original Big Mac at 18 points. 
Desserts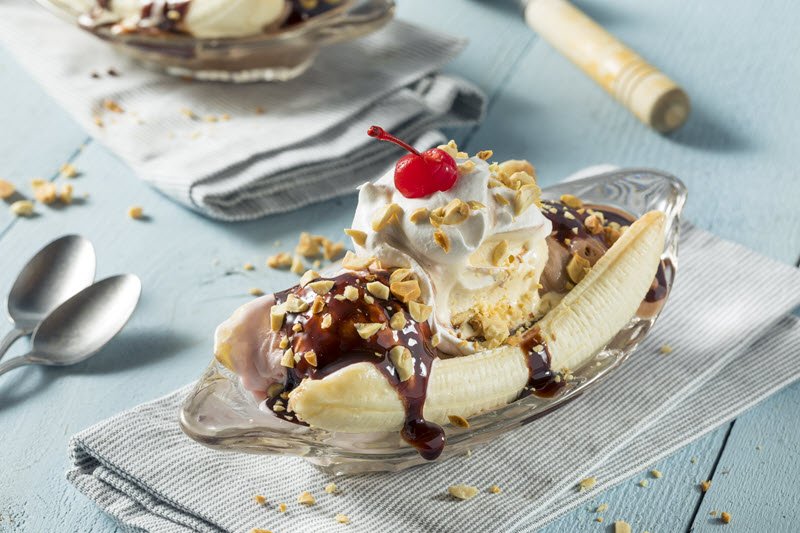 There are so many desserts to choose from that it makes your mouth water just thinking about it. We have broken this section down to Weight Watchers friendly desserts and desserts you should stay away from, unless you are really, desperately, craving it.
Desserts To Stay Away From
1. Milk Shakes
McDonald's chocolate milkshakes are thick and creamy.  You can't pretend they aren't yummy. However, a large Chocolate Shake will set you back 42 points and the medium is 32 points. 
If you must have a Chocolate Milkshake, go for the small one at 26 points. You will be quite full after drinking a small shake too. The Shamrock, Vanilla and Strawberry milkshakes are all pretty much the same, 40 points for a large shake and 30 for a medium.
2. Reese's Peanut Butter Cup McFlurry
It really is as delicious as it sounds. You're better off skimming past this dessert on the menu as it is a massive 39 points per portion.
3. Regular Snickerdoodle McFlurry
26 points may not sound like much, but if it is following a cheeseburger and fries it bumps up your points by a lot just for the one meal.
Weight Watchers Friendly Desserts
Having a sweet tooth doesn't have to come with an expanding waistline free of charge too. Just like McDonald's has a great variety of low-calorie main course options, they also have desserts that will let you stick to your healthy eating plan.
1. Vanilla Ice Cream Cone
At only 9 points, the Vanilla Ice Cream Cone is a great sweet treat at the end of a long day at work.
2. Strawberry Sundae
An all American diner-style dessert that is 16 points per serving, it is perfect for sharing so go halves with a friend and it will be even fewer points.
3. Pumpkin and Cream Pie
Did someone say pumpkin pie? It's such a heartwarming autumn dessert and McDonald's serves it all year round. Winner!
4. Oreo Mcflurry
A small Oreo McFlurry will surely get your taste buds tingling. 16 points for just a little one, but your cravings will surely be satisfied after. Maximum, have a bit of a stricter day points wise tomorrow and you'll balance it out again.
Nuggets
You can buy boxes of chicken nuggets containing your desired quantity. It is a lot easier if we look at how many points are in each nugget, that way you can decide how many to order.
Buttermilk Crispy Chicken Tenders are

3 points per nugget.

Regular Chicken Nuggets are

2.5 points each.
4 points

for just one BBQ Glazed Chicken tender makes these a very costly treat.

Finally, the Ultimate Chicken Tenders are also

2.5 points each.
Sides
Snacking on a side instead of having a whole meal at McDonald's might be a good idea for anyone that doesn't want to use up lots of points on a fast food meal. There are some healthy snacks that don't require deep-frying and are natural and free of saturated fats.
Here are our favorite McDonald's sides.
1. French Fries
 A small order of french fries is only 7 points, medium fries are 10 points and large fries come to a total of 16 points.
2. Side Salad
The Side Salads are not seasoned or covered in sauce - unless you add it to them - making them completely points free if you keep it simple with just a pinch of salt and pepper.
3. Apple Slices
Yes, you guessed it, they are only 1 point per packet, exactly the same as every other fresh fruit you could eat.
4. Strawberry Go-Gurt
At only 2 points, you could have this as a light breakfast with some apple slices. 
Salads
McDonald's salads are a great example of how not every salad is super duper diety. All of the following salads are 5 or more points per serving. The only salad that is 0 points on the McDonald's menu is the side salad.
1. Plain Premium Asian Chicken
This one is lowest in points at just 5 SmartPoints. Adding grilled chicken to the salad will bump its points up to 8.  If you want an extra indulgence salad then add the crispy chicken, but be prepared to take 12 points off your weekly budget.
2. Premium Bacon Ranch Salad
Bacon with no added chicken is 6 points per salad. Add grilled chicken to the mix and increase the points to 8, or maybe you'd like the crispy chicken instead? If so, your salad will be 14 Weight Watchers points.
3. Premium Southwest Salad
Just like with all of the other salads you can have it plain or with chicken of your choice. Plain is 8 points per serving, choosing the grilled chicken option is 9 points and the crispy chicken Premium Southwest Salad is 16 points.
Points Free Soft Drinks
You won't always have to order just a bland bottle of water with your food. All of the drinks on this list are complete points free. That's right, 0 points… not just for water.
Small, medium and large Diet Coke 

Small, medium and large diet Dr. Pepper

Small, medium, large and extra-large Ice Tea

small, medium and large Americano

Small, medium and large coffee
Can you see a pattern here? As long as the drink is 'diet' or 'sugar-free', it is most likely points free too. And as for coffees, if they don't have milk at all or just a tiny splash of milk then they are Weight Watchers friendly. 
McDonald's Top Tips
If you want to ensure you don't get carried away with yourself (like we all have at some point) while at McDonald's, or any other fast food joint for that matter, remind yourself of these tips that will help you stay on track. 
Don't eat or order food when you are really thirsty. Our bodies mistake thirst for hunger, so we end up eating double what we intended to just because we were thirsty. Have a glass of water before you order and another before you start to eat.

Don't think of giving up should you find that you ate a point or two over your daily allowance. It is easy to feel frustrated which can lead to eating more because the diet was ruined anyway. That isn't the case at all, some days we eat more and others less. That is why Weight Watchers are so flexible with their points system. As long as you stick to the overall weekly points allowance, you are doing a great job.

Have healthy snacks and food prepared and ready to go. When hunger strikes, we are not responsible for our actions. Some of us get hungry, others get 'hangry'. Pack a healthy snack or a bit of fruit in your bag if you have a long day ahead of you.