These moist and tasty Mini Peanut Butter & Jelly Muffins are a great treat for breakfast, after school snack, or tucked into the back to school lunch box instead of the usual PB&J sandwich.  Simple to make and easy to customize by simply changing out jelly flavors (we like to make a mix of strawberry and grape) . They freeze well and are perfect for grab and go snacks or light meals.  Get the kids in the kitchen and let them help you make a big batch for tomorrows lunch or to stock up the freezer.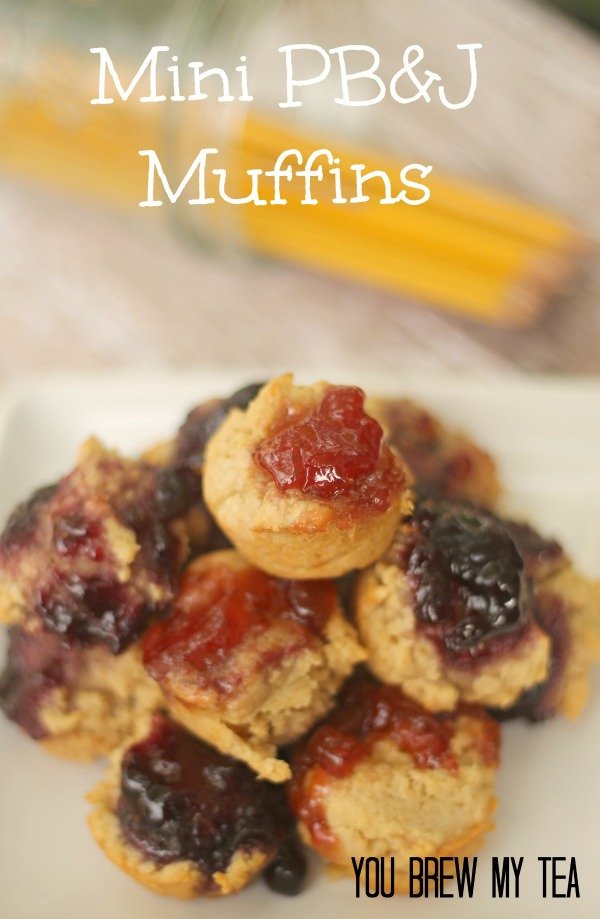 Mini Peanut Butter & Jelly Muffins
This post may contain affiliate links.
I think most kids would love to open their lunch box and find some of these mini peanut butter & jelly muffins tucked into one of their lunch box containers (and maybe a Thermos of milk to go with them).
While peanut butter and jelly isn't something I would give my kids every day, it is a classic treat that they will love and I won't feel guilty about when using organic and natural or unsweetened versions.  These muffins are a super tasty treat that I know everyone in the family will love to see me pull out and add to the breakfast or lunch menu.
You start with the usual preparation of heating your oven and getting muffin tins ready, but then you will combine flour, baking powder, salt, and peanut butter in stand or hand mixture until it has turned to crumbs.  I love using my KitchenAid stand mixer for things like this!  So much easier to get the quality I want.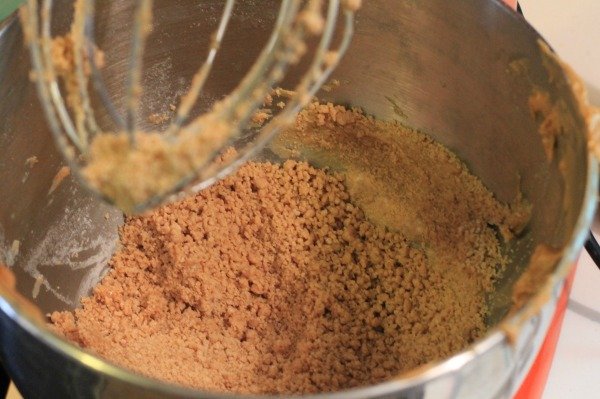 Adding in your wet ingredients is next.  This is the part the kids love watching the most.  They always think it is cool to see the wet and dry go from separate to combined with the mixer!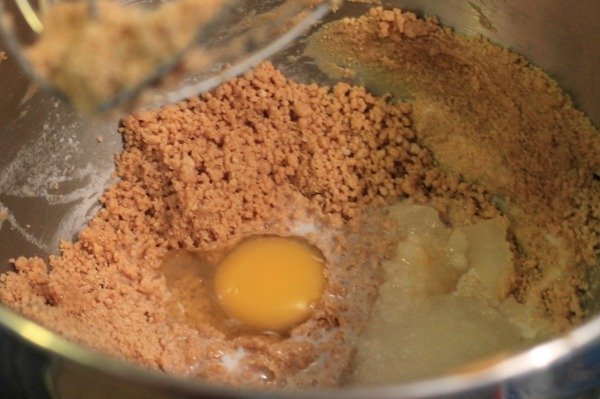 Scoop the batter into muffin tins and top with your choice of jam, jelly or preserves.  We of course like the classics strawberry and grape, but you can use any flavor you want to use.  I imagine things like apple butter, pumpkin butter or pear butter would be equaly delicious.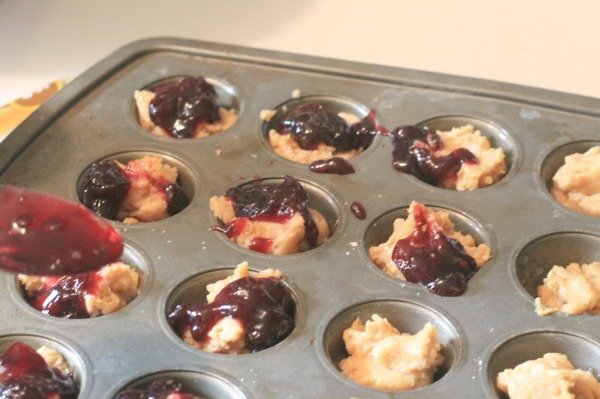 Mini Peanut Butter & Jelly Muffins
Ingredients
2 cups all-purpose flour
½ cup brown sugar
2 eggs, large
1 cup milk
2 tsp. vanilla extract
¼ cup vegetable or coconut oil
1 tsp. salt
2 tsp. baking powder
1 cup peanut butter, creamy
½ cup jam, jelly, or preserves.
Instructions
Preheat oven to 375
Grease mini muffin tins with oil.
Combine flour, baking powder, salt, and peanut butter in stand or hand mixture until it has turned to crumbs.
Mix in vanilla, eggs, oil, and milk.
Scoop batter into mini muffin tin to fill ½ -⅔ full.
Scoop a generous dollop of jelly on top of peanut butter batter. We made half grape and half strawberry but you could use any flavor you like.
Bake for 14-16 minutes.
Allow to cool completely if freezing, then transfer to a freezer safe bag- date your bag with a sharpie.
We love making these mini peanut butter & jelly mufins to go in lunch boxes, but they are also a great option if you want to make freezer breakfast muffins that can pop out of the freezer and be a grab and go option on busy mornings.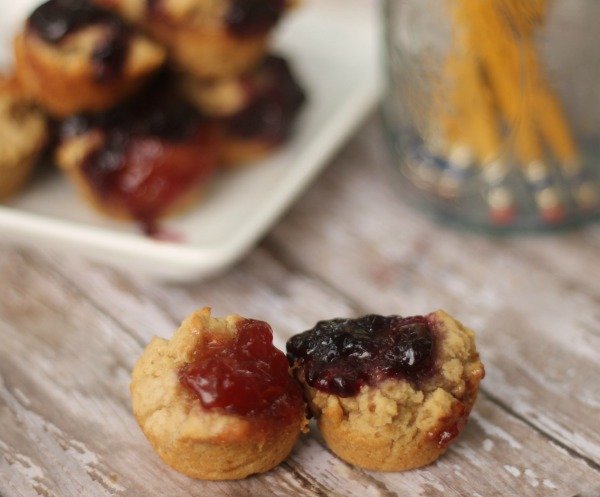 Check out some of our other favorite kid friendly breakfasts and recipes!
Sugar Free Lemon Poppy Seed Muffins
Peanut Butter & Jelly Overnight Oatmeal