This Sugar-Free Cranberry Apple Crisp Recipe is sweet without any added sugars.  Fresh whole cranberries and tart apples with a little stevia bring this together to create a delicious treat that everyone will beg you to make.  Serve as is, or top with some fresh whipped cream if you prefer.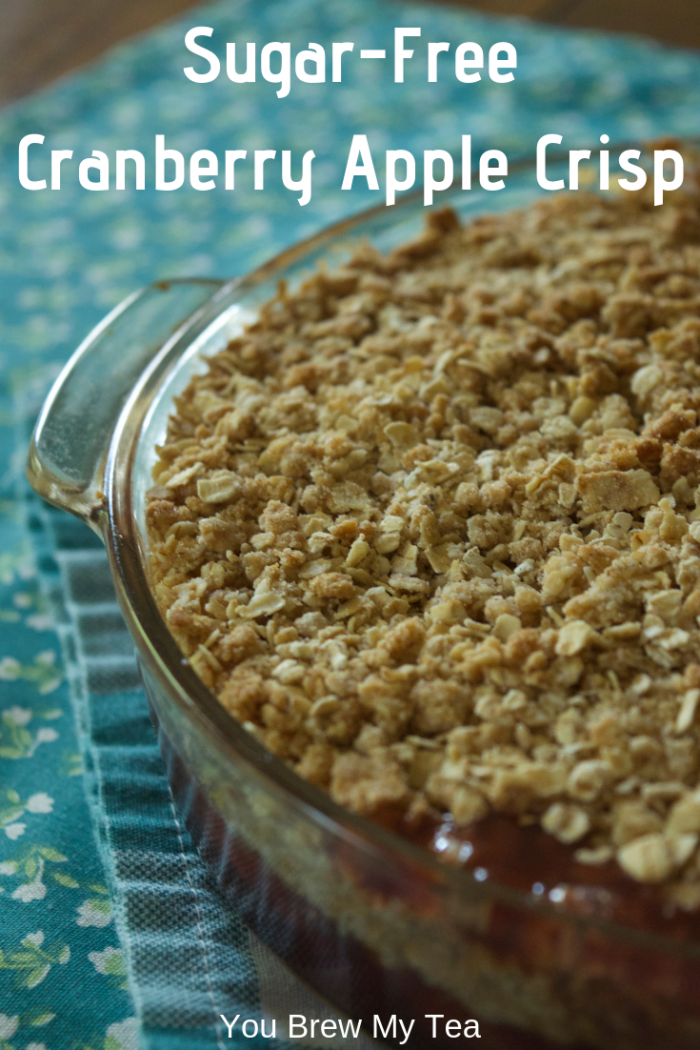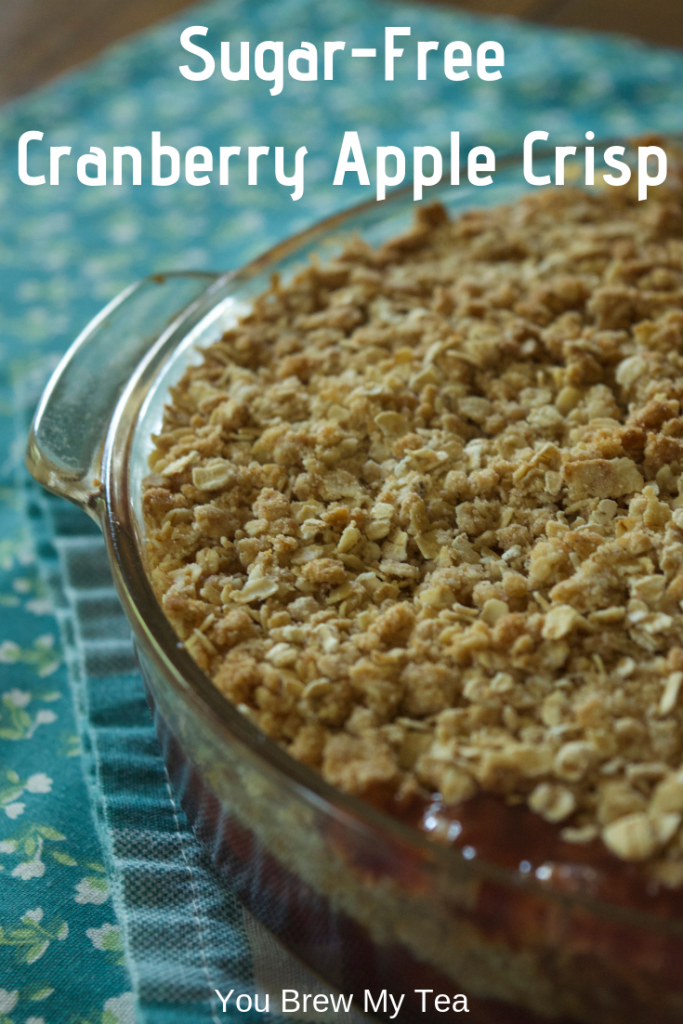 Sugar-Free Cranberry Apple Crisp Recipe
Let's face it; eating sugary desserts is a major no, especially when you are on a diet. What I like about using Weight Watchers is that it isn't so much about saying no to your favorite foods, but about a lifestyle change that helps you to live more in moderation and think about what you are putting into your body.
Ingredients for Fruit Crisp
Cranberries
Granny Smith Apples
Stevia
Rolled Oats
Butter
Vanilla Extract
Cinnamon
Lemon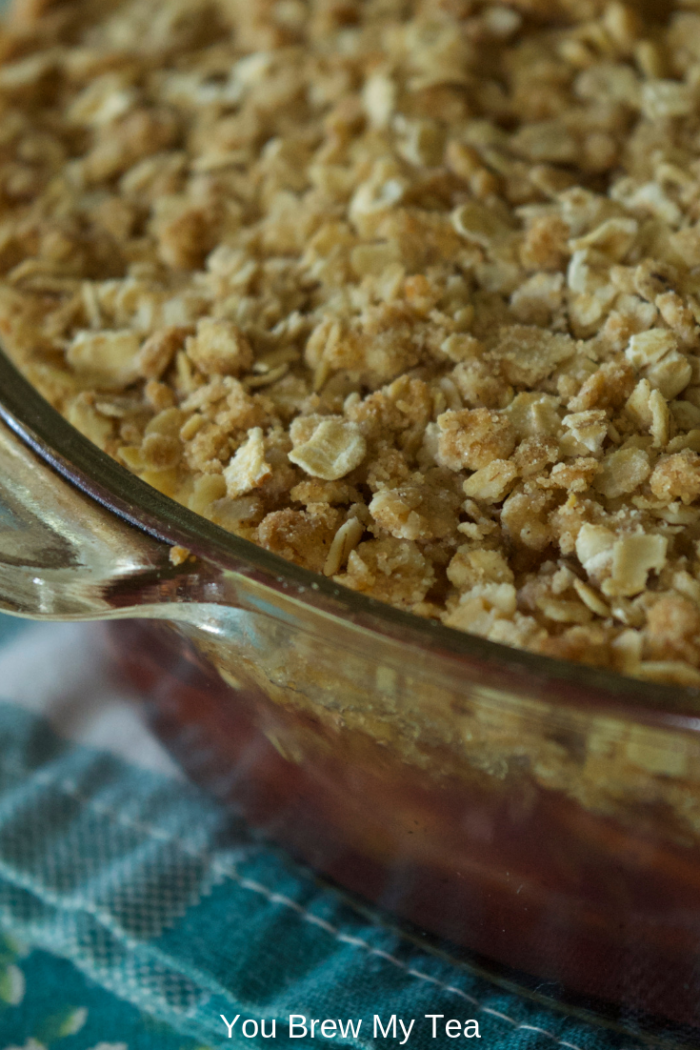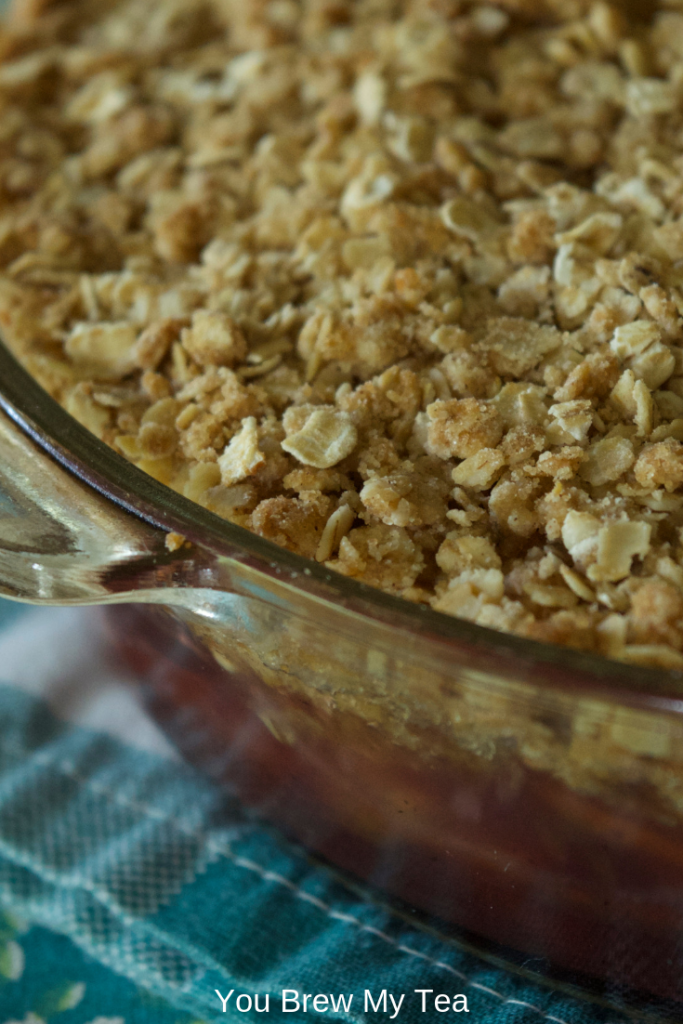 Sugar Substitute Options
Because I am working to better my health, that means I am more aware of what I put into my body.  When I decided to make this recipe, I chose to substitute the regular granulated sugar with stevia instead.  For my personal tastes, stevia works best for baking.  Of course, many others prefer a different option.  Test out different sugar substitutes until you find the one that you prefer.
If you are watching sugar intake for health reasons like diabetes, make sure to test after you use these as some will affect your glucose differently.  Remember, it doesn't matter as much which one you prefer, as long as it works with your dietary needs.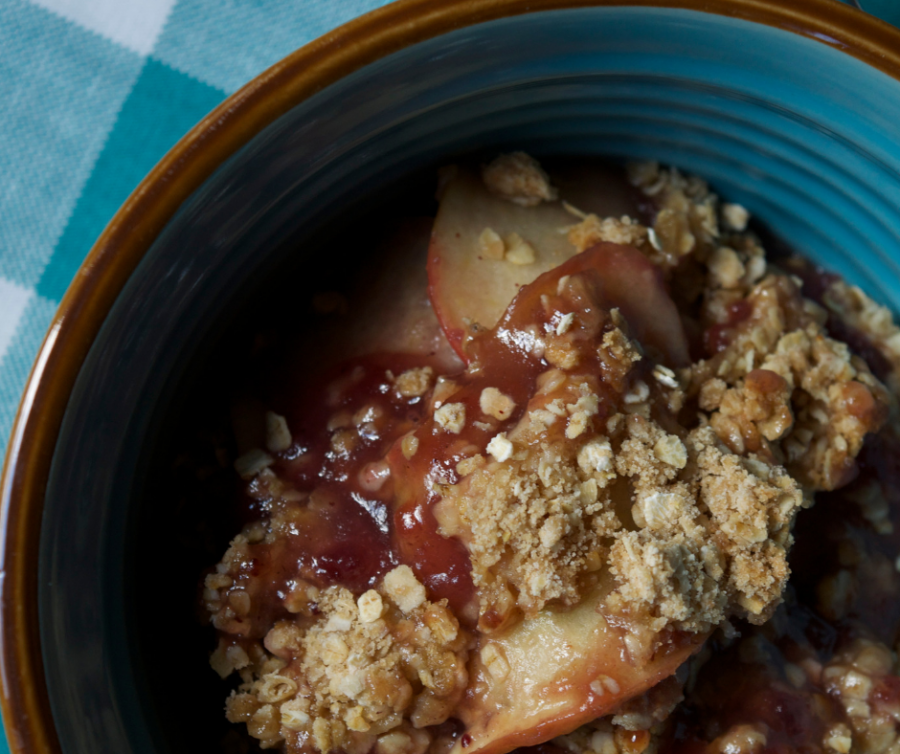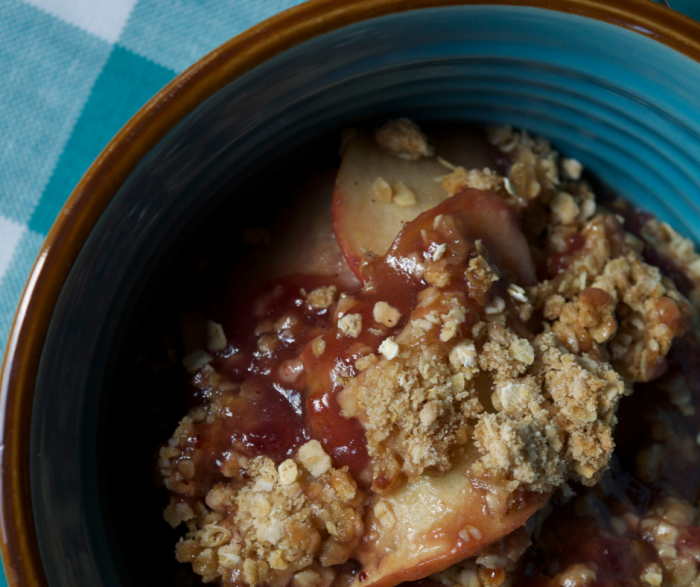 How to Serve Cranberry Apple Crisp
I love eating any fruit crisp with sugar-free ice cream. Of course, warming it up also makes it super yummy.  You can definitely enjoy this both hot or cold with whipped cream, ice cream, or just by itself. 
Tip:  If you have sugar-free caramel syrup or sauce available, it's perfect to drizzle over the top as an added sweetener.
If you like this check out more of our dessert recipes
The next time you're craving something sweet or just want to eat something delicious, this is your recipe. While I know how awesome it is and how kid-friendly this one happens to be, I know sometimes you want variety.  You'll love our chocolate covered strawberry cobbler, or perhaps our healthy banana cake as alternative sweet treats for your family.  Another favorite fruit dessert is the mixed berry crock pot dump cake recipe.  

Sugar Free Cranberry Apple Crisp Recipe
6 Servings 5 SmartPoints per serving on the WW FreeStyle Plan and Weight Watchers Beyond the Scale Plan. 5 PointsPlus per serving
Ingredients
2 cups whole cranberries
2 granny smith apples, peeled and diced
1 cup Stevia in the raw, divided
1½ cup rolled oats
3 tablespoons butter
1 tablespoon vanilla extract
½ teaspoon cinnamon
1 tablespoon lemon juice
½ cup water
Instructions
Preheat oven to 375 degrees
Spray the bottom of a deep dish pie plate or 8x8 baking dish with non-stick spray
In a medium saucepan, combine the cranberries and diced apples along with ½ cup water, stevia, and vanilla and bring to a simmer over medium-high heat.
Once the combination is near boiling, reduce heat to low and cook for 5-7 minutes stirring regularly.
Remove from heat, and stir in the lemon juice.
In a medium bowl, combine the oats, remaining stevia, and cinnamon.
Cut in the butter, and combine until it forms a crumbly mixture.
Spoon fruit mixture into the pie plate, and top with the crumble.
Bake for 20-25 minutes at 375 degrees or until the top is golden brown and fruit is bubbling.