Tuna Noodle Casserole Recipe is one of those common comfort foods in the Midwest that I never enjoyed, but my husband loved.  This recipe is a great option since you don't have to precook anything.  You can't get any easier than that!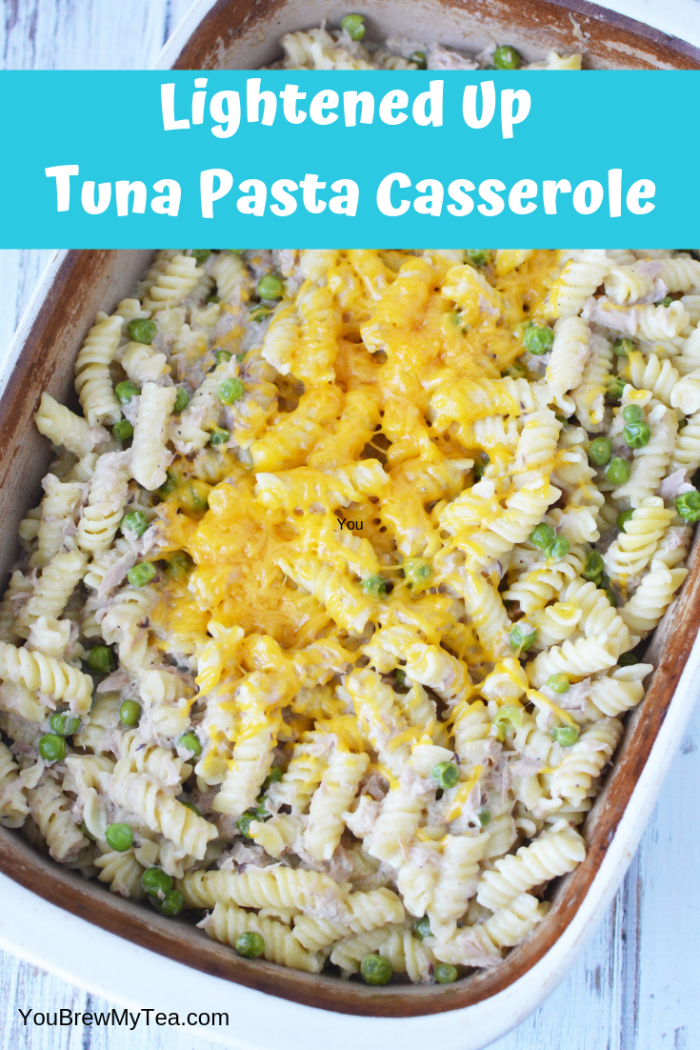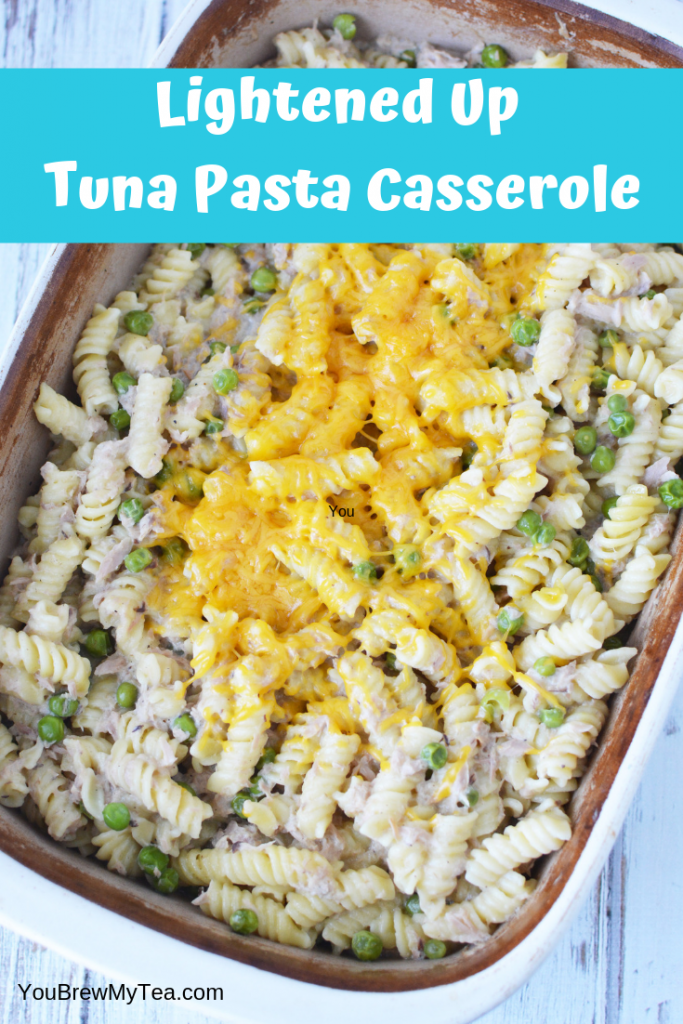 Tuna Noodle Casserole Recipe
This post contains affiliate links. I may earn a small commission on purchases made via these links.
Tuna is currently a zero point food protein option on the WW FreeStyle plan.  That means it shows up in a lot more recipes and is often requested in our Facebook Support Group for WW Users.  Since a good tuna noodle casserole recipe sounded like something simple, I decided to share this one that is loved by my husband.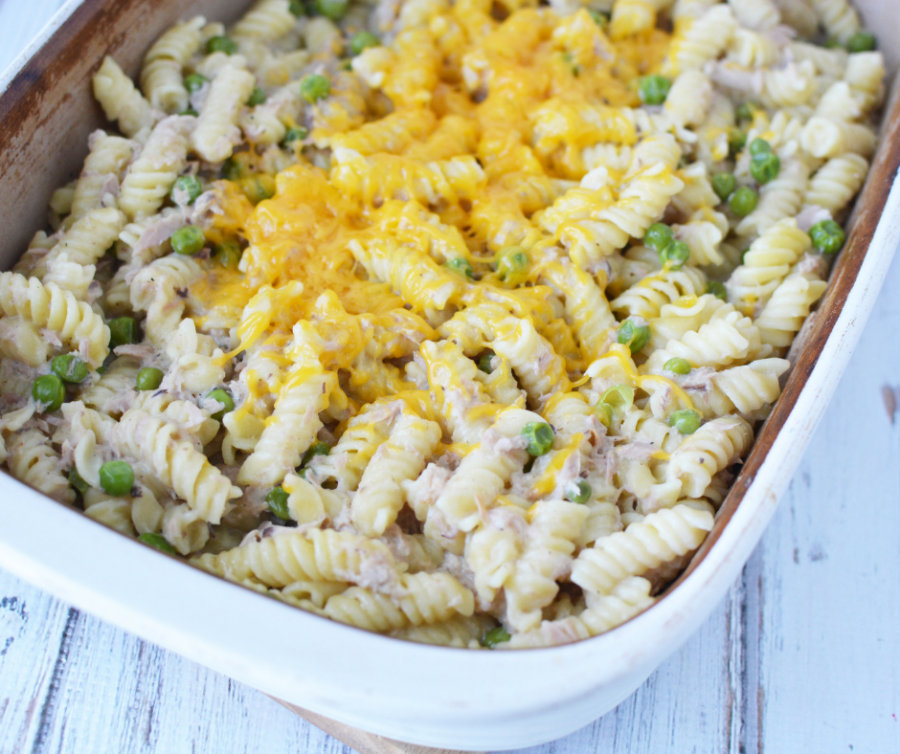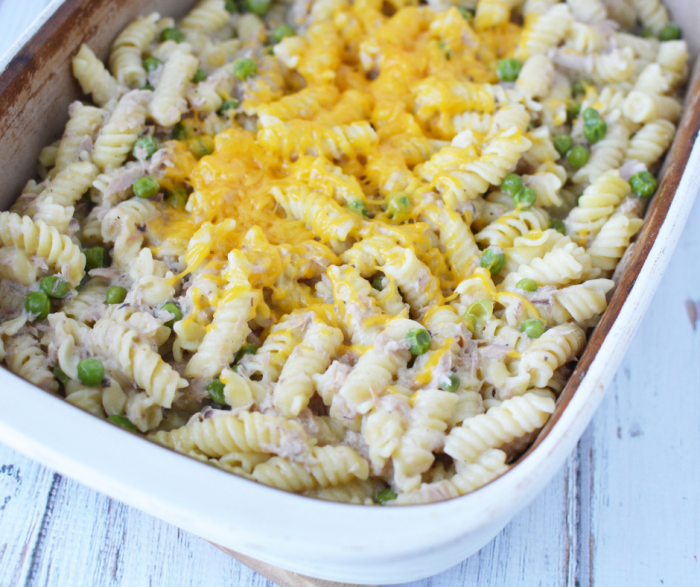 Ingredients for Tuna Noodle Casserole Recipe
To get the full recipe with measurements, see the printable option at the bottom of this post. 
Pasta
Chicken Broth
Pease
Tuna
Half and Half
Cheddar Cheese
Salt and Black Pepper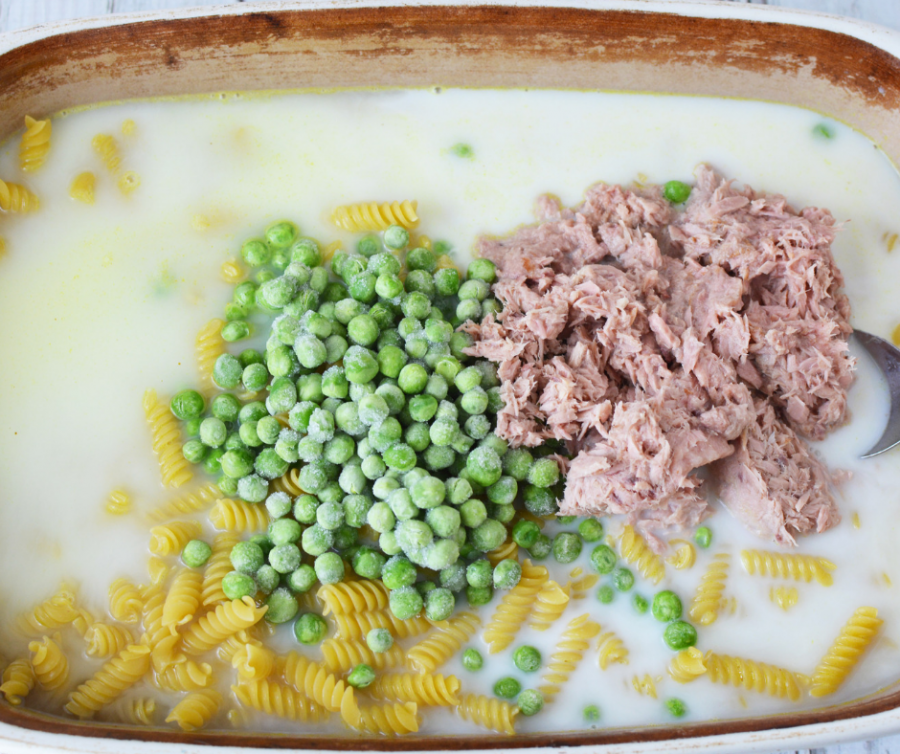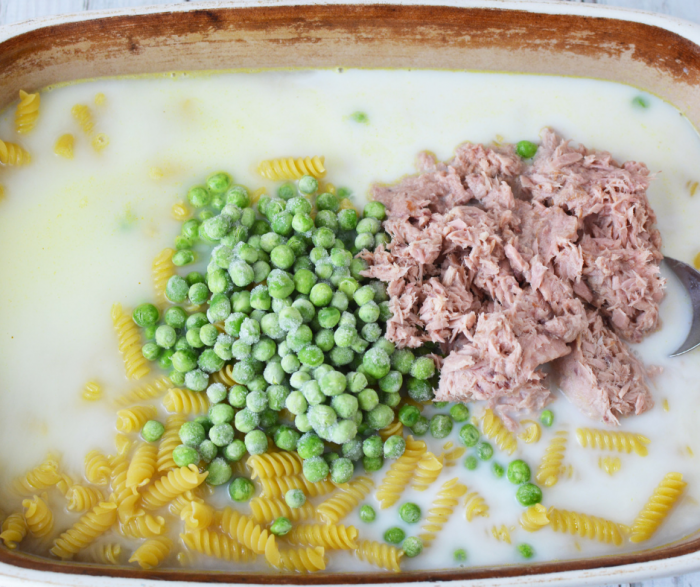 Variations on Tuna Noodle Casserole
One of the best things about this tuna noodle casserole recipe is that it is easy to mix up what vegetables you add to the mix.  Mushrooms or frozen peas and carrots mix are both popular additions.  Some people even enjoy adding in some diced onion or celery.  No matter what you choose, this is an easy to follow casserole recipe that everyone will enjoy.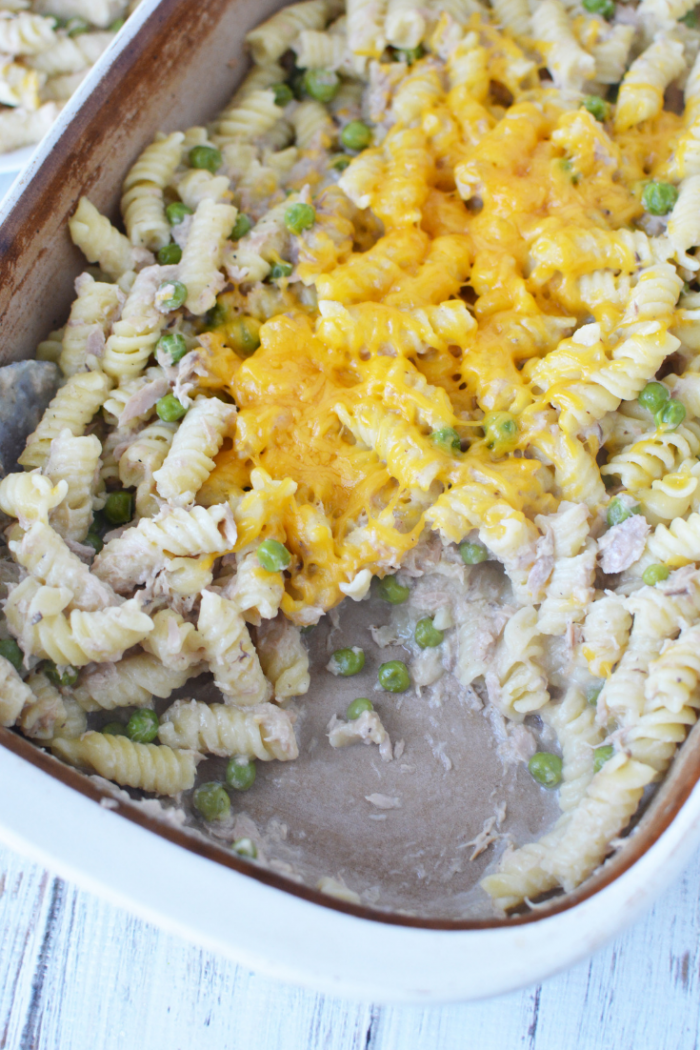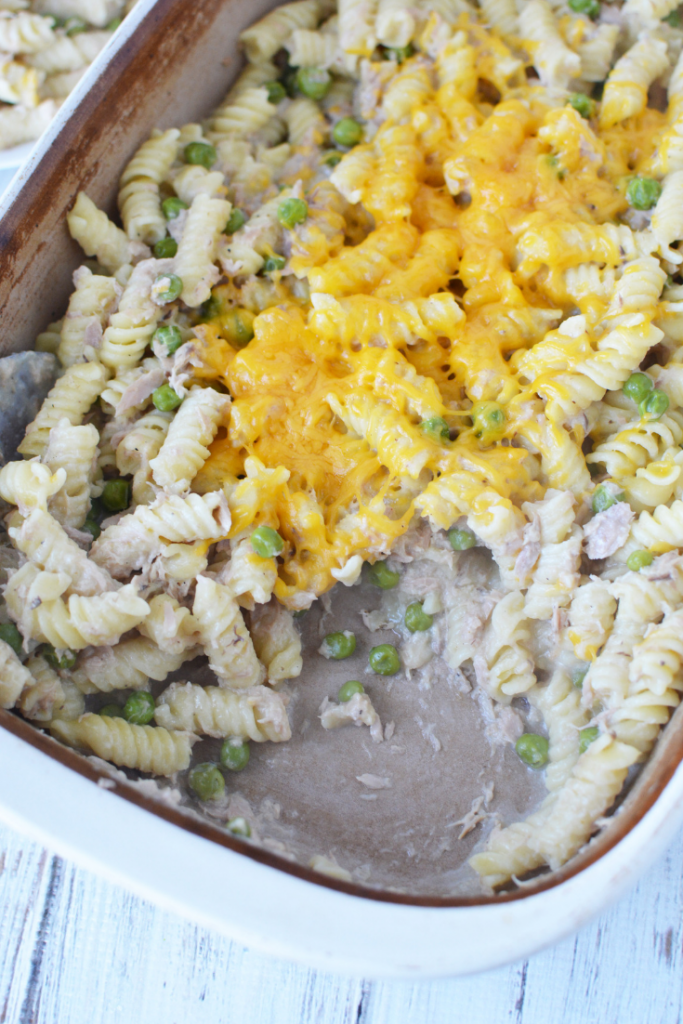 More Casserole Recipes
Casseroles are such a great way to prepare a meal that is easy and yummy for your family.  This tuna noodle casserole recipe is sure to be a favorite in your menu in coming weeks.  Don't forget to check out all of our other favorite recipes including some awesome casseroles linked below.
Tuna Noodle Casserole Recipe
Makes 8 Servings 9 SmartPoints per serving on the WW FreeStyle Plan 10 SmartPoints per serving on the WW Beyond the Scale Plan 9 PointsPlus per serving
Ingredients
1 box rotini pasta (16 ounces)
4 cups chicken broth
1 cup frozen peas
2 cans tuna, drained (5 ounces each)
1 cup half and half
1 cup cheddar cheese, shredded
Salt and Pepper (¼ each or to taste)
Instructions
Preheat oven to 350 and spray a 9x13 baking dish with nonstick cooking spray.
Add pasta, broth, peas, tuna and the half and half to the pan and mix well.
Season with salt and pepper.
Cover tightly with aluminum foil.
Bake for 45-55 minutes, stirring every 15 minutes.
Remove foil, stir and re-cover with foil and return to oven until pasta is done.
Uncover and remove from oven, and sprinkle with cheddar cheese.
Return to oven for 5 minutes or until cheese is melted.