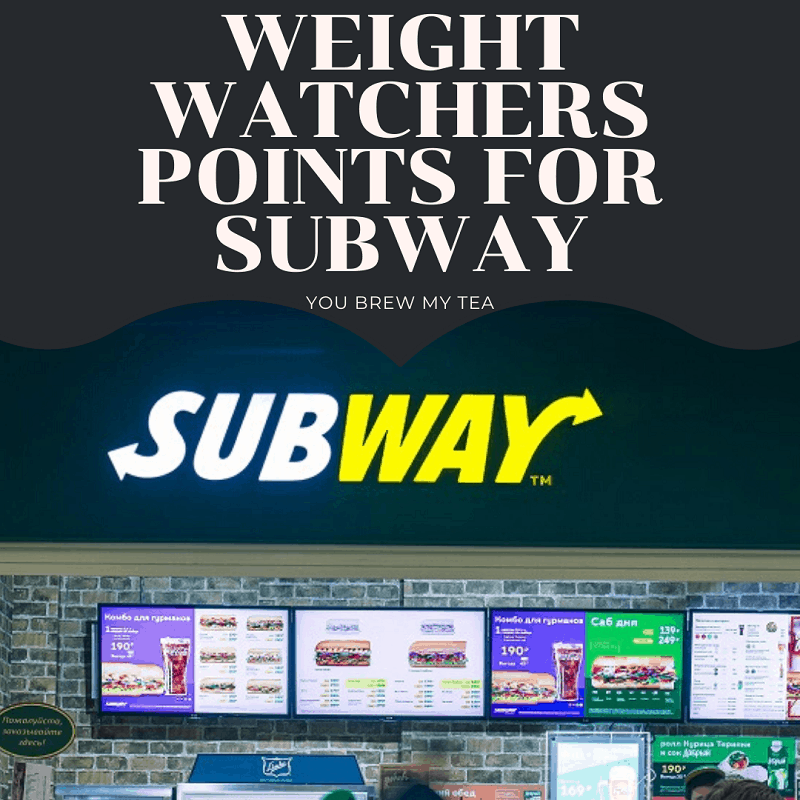 Subway can be surprisingly Weight Watchers friendly when you order the right thing. Let's face it, it's a great lunchtime option for when you are on the go. We are going to be going through what is considered a Weight Watchers friendly Subway order, and what should be avoided completely from their menu.
Related Reading: McDonald's Weight Watchers Points Guide
| | |
| --- | --- |
| The Lowest Points | 1 |
| Acceptable Points Value | 2 |
| High Point Options to Be Avoided | 3 |
| Bread Buns and Wraps | 3 |
| What if you Want Some Extra Toppings? | 4 |
The Lowest Point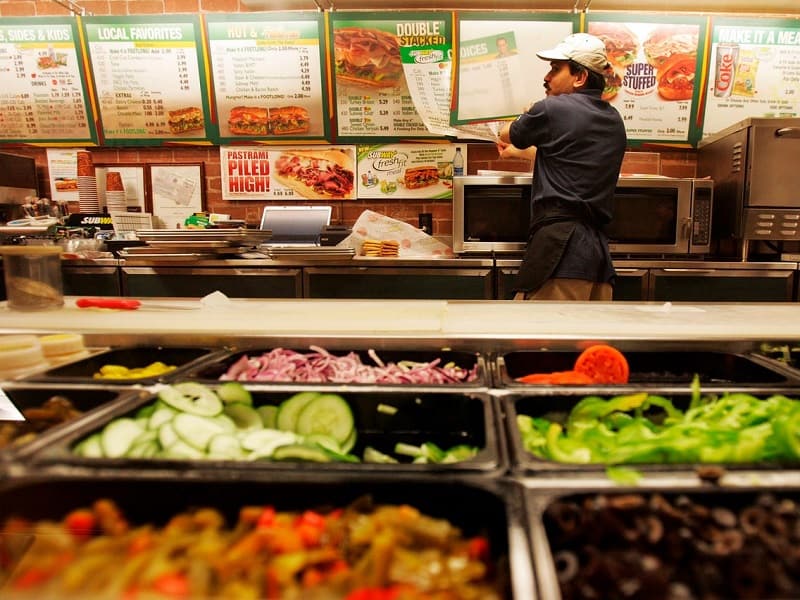 On the days where you are just rushing and don't have time to make anything healthy for a day at the office, or maybe you are out in the city on a shopping spree and need to have something to eat before you max out your credit card, Subway is many people's go-to takeaway. Below is a list of the lowest Weight Watchers points meals Subway has to offer.
Chicken Salad
If you order the Subway chicken salad with no sauce whatsoever, you will only need to take off 1 point from your daily allowance.
The Rotisserie Chicken on Salad
This too will only cost you 1 Weight Watchers point for a whole bowl. Ask for a slice of lemon, salt, and pepper to season the salad rather than using any of the salad dressings.
The Veggie Delight
The lowest points of any sandwich order at Subway. If you order a veggie 9-grain wheat bread, it will only come to a total of 5 points. That is only if you leave out the cheese and sauce.
Artisan Flatbread
The Artisan Flatbread is next in line at just 6 points.
The Subway Fresh Fit Rotisserie Chicken Sandwich
Opting for the Fresh Fit Rotisserie on 9-grain wheat bread will cost you 6 points.
Fresh Cut Club Sandwich
The Fresh Cut Club is also only 6 points when you order it on 9-grain wheat bread.
Blackforest Ham and Turkey Breast
This sandwich packs enough punch that you won't even notice the sauces are missing. It comes to 6 Weight Watchers points when ordered on 9-grain bread.
Fresh Fit Turkey and Fresh Fit Oven Roasted Chicken
Turkey and chicken are considered to be very 'clean' meats when you are dieting and are the perfect source of protein. So it's no surprise that both of these sandwiches are 6 points when eaten in their wholesome 9-grain whole wheat baguette.
The above list is worth keeping an eye out for when you are next in Subway and are wanting to order something 'extra good' points-wise. Are you surprised to see meals as low as 1 point from Subway?
The NEW myWW Program is Here and it's Our Most Customized Ever! WW is Weight Watchers Reimagined. Join Today!
Acceptable Points Value
Other times we want to feel like we are having something a little naughty when we are dieting, and that is ok. The following list will help you make a more informed decision when it comes to higher point Subway food.
Some of the points of values on this list will shock you. Let's see if you guessed correctly the points value for the food on this list when you ordered the meal last time.
Broccoli and Cheddar Soup
The Broccoli and Cheddar Soup come to a whopping 7 points. That isn't terrible by any means, but it sure is a lot more than you'd expect from a soup.
Tuna Salad
Tuna salads typically have mayonnaise mixed with the tuna, so of course, that will bump up the points to 7 points per tuna salad.
Fresh Fit Roast Beef
As you are aware, red meats are higher in points, so the Fresh Fit Roast Beef sandwich will cost you 7 points if you have it on 9-grain bread and skip the sauce.
Sweet Onion Chicken Teriyaki
Ordering a Sweet Onion Chicken Teriyaki sandwich will set you back 8 points. That is to be expected as the chicken slices are coated in a teriyaki sauce.
Tomato and Basil Wrap
You might have assumed in the past that wraps are lower in points, but that doesn't seem to be the case for Subway. This wrap will come to a total of 9 points.
Chocolate Chip Cookie
The Subway Chocolate Chip Cookie is 10 points per cookie. If you have tried the cookie before you will know why. They are so chewy and yummy but packed with sugar. If you are craving a cookie really badly then go for it, just remember to take the points off your daily or weekly allowance.
Steak and Cheese Sub
The Steak and Cheese sandwich is also 10 Weight Watchers points.
Chicken on Spinach Wrap
Both chicken and spinach are great diet foods, but Subway is a little generous on the flavoring, totaling the wrap at 11 points.
Fresh Italian B.M.T
Another 11 point sandwich is the Fresh Italian sub, provided you eat it on 9-grain bread.
Tuna Sandwich
Tuna mixed with mayo in a sub costs 12 Weight Watchers Points.
Meatball Sub
The Meatball Sub on 9-grain wheat bread comes to 14 points. I blame it on the sauce!
High Point Options to Be Avoided
The following list of foods are less diet-friendly and will cost you lots of points. So be careful next time you're eying up these options on the menu.
The footlong American Club sandwich is 32 points
A footlong B.L.T comes to 20 points
Barbeque footlong Pork Rib sub is 35 points
The Big Hot Pastrami Sandwich is a massive 37 points
If you fancy a Big Philly Cheesesteak be prepared to part with 30 points
As you can see the higher point items on the menu are the footlong sandwiches and in particular, the ones dripping with sauce or cheesy fillings. If you see a limited edition sandwich on the menu or something that isn't in the aforementioned list, that is marinated in a sauce, served mixed with mayonnaise or is covered in cheese, just assume it is high in points and go for something else.
Breads Buns and Wraps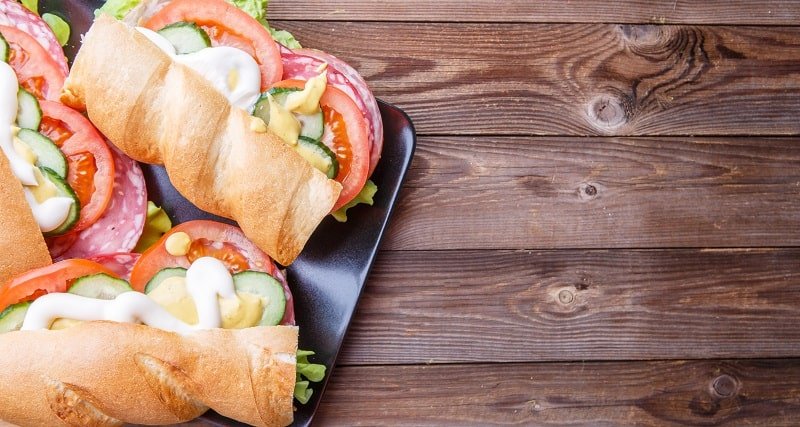 As we mentioned earlier the Subway wraps are high in points, and the lowest point bread option is the 9-grain wheat bread. What happens if you aren't in the mood for 9-grain wheat bread? How are you to know what is good for your diet and what isn't?
We have your back! Check out the bread list for their Weight Watchers points value.
9-Grain Wheat Bread
A whole-grain bread that will bloat you less and only cost you 5 points.
White Bread
White bread may be notorious for causing bloating and discomfort, but having it now and then is absolutely fine, especially when it is only 5 points.
Sourdough Bread
Sourdough bread has a different texture to other bread, it is a little tougher and sweeter than traditional sandwich bread. The Subway sourdough is also 5 points.
Parmesan and Oregano
You may be surprised to learn that the Parmesan and Oregano bread is only 5
Weight Watchers Points.
Honey Oat Bread
At only 6 points if you fancy giving the Honey Oat bread a try then you totally can on Weight Watchers.
Jalapeno Cheese Bread
Going for the Jalapeno Cheese bread will cost you 7 points.
Italian Herb and Cheese
Also at 7 points and the highest points awarded to Subway bread.
What If You Want Some Extra Toppings Or Sauces?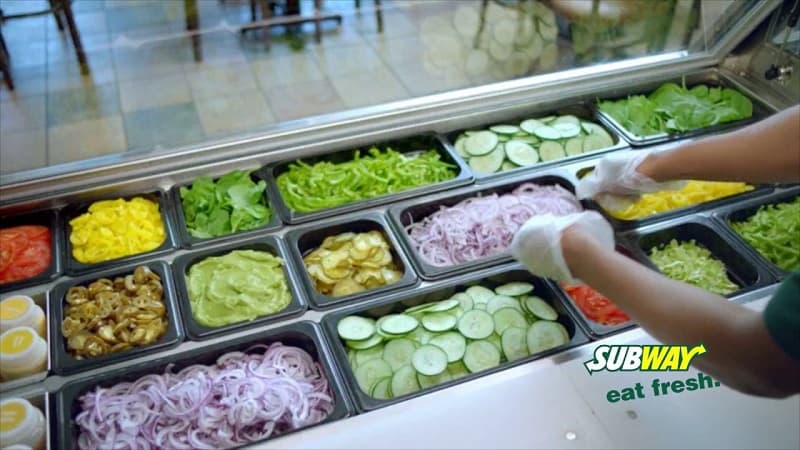 No one said toppings are completely off-limits. Some toppings are rather low in points. It's all about knowing what you are eating and not accidentally consuming more points than you thought. Here is a list of the points in Subway's best toppings from lowest to highest in points.
Mozzarella Cheese
A sprinkle of the good stuff is only 1 point.
Honey Mustard Sauce
If it is fat-free, honey mustard sauce is an 1 extra point.
Bacon Strips
Two bacon strips are 2 points.
Sweet Onion Sauce
2 points for adding fat-free sweet onion sauce to your meal.
Oil and Vinegar
Two tablespoons are generally added when you request oil and vinegar and come to 2 points.
Light Mayonnaise
Light mayonnaise is 2 points.
American Cheese
Allow 2 points per slice of cheese.
Pepper Jack Cheese
This too is 2 points per slice.
Provolone Cheese
2 points for every slice you add.
Chipotle and Southwest Sauce
Both these sauces will bump up your meal by 3 points.
Vinaigrette
What may shock you the most is that the vinegarette for your salad is also 3 points.
As you can see, if you don't want to have your sandwich or salad plain and dry every time then you have room to play with the points. If you choose a low point sandwich or salad and want to go all out with toppings and sauces then you can, as long as your account for the points.
If you follow these simple guidelines you can enjoy your subway meal and have no guilty feelings at all. Who doesn't want guilt-free treats?