With the holidays upon us and wish lists being exchanged I know first hand how exhausting life can be when you're juggling an already full plate. Work, kids, marriage, etc. can certainly make you feel like all the energy has been sucked out of you and make you wish for just a moment to yourself to relax and decompress.  Giving yourself a little something special this holiday season is important.
I recently was asked to review another great product from one of my favorite brands.  Cariloha has amazing Bamboo products that make you feel like you have been sent away to a luxury vacation.  We love our Bamboo Sheets, so when they said we could review something else – I knew I wanted to for the holidays!  Put the brakes on your holiday shopping for a night, curl your weary fingers around a steaming cup of Chamomile Tea and let me tell you about my opportunity to work with Cariloha again to review their dreamy soft Bamboo Throw Blanket.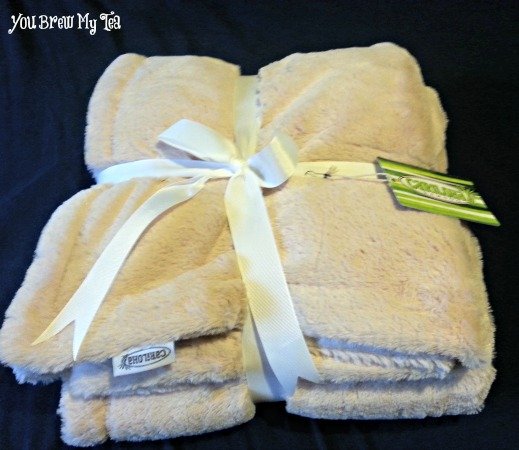 The Bamboo Throw Blanket measures 50″x70″, is made from a 50% Bamboo, 50% Polyester blend and comes with quilt batting added to the throw's interior core for the lightweight feel that ensure you don't feel bogged down and suffocated like other, heavier, throws on the market. It also comes with a 90 Day money back guarantee that plainly states if you don't fall head over heels with your Cariloha Bamboo Throw Blanket then you may return it free of charge and gain a full refund. That's pretty awesome if I do say so myself but I doubt anyone could find fault with this ultra soft and comfy throw.  Seriously – it has been fought over in our house multiple times.  It is the throw that when left on a chair or couch, suddenly disappears because it has been hidden away be the Wee Child or my Beau to use themselves.  Our cats even loved it!  It's so fun to watch them snuggling up inside this throw as if they have found a long lost friend.
Inspired by Caribbean Style and Hawaiian Aloha, Cariloha is the clever combination of the two and with more than 20 years of experience touring and learning about the two, Cariloha is the expert when it comes to all of your Island Paradise inspired needs. They started out as exactly that, your one stop shop, when it came to your island needs but when the product line didn't quite fit they went back to the drawing board and were able to utilize a proprietary Bamboo blend, which is approximately 3 degrees cooler than cotton, one that would keep their targeted audience cool and comfortable, no matter where they were located on the globe.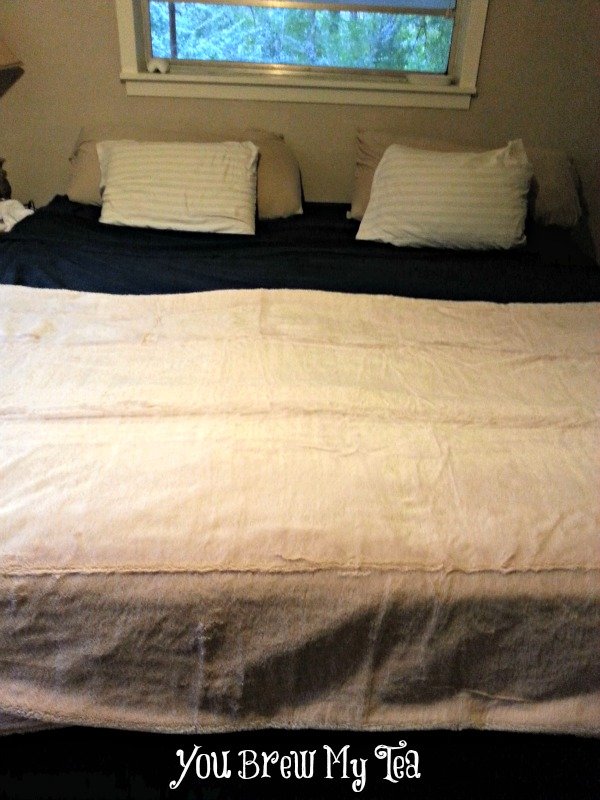 We have used this throw on our couch as a way to snuggle up on a cold night, or on our bed as that extra blanket between the cooler days and really cold weather.  This throw is large enough to cover half of our California King bed!  It has become a true favorite in our home, and something we will definitely be adding to our holiday lists in the future to give as gifts.
Cariloha now has 47 full stores in 14 countries and has introduced an entire line of Bamboo products including, Bedding, Apparel, Fitness Wear and more!
Connect with Cariloha on Facebook|Twitter|Pinterest|Instagram|Google+|Youtube and never miss an update!
Thanks to Cariloha for the opportunity to review another of their amazing Bamboo products.  Despite the compensation mentioned above, we only promote products an companies we believe in.  This review and the opinions within are 100% our own.  Information about the product provided by the company has been included for your convenience.