I am a very lucky woman.  I could go on for years about the bad things I have experienced in my life, but the list of blessings is much longer.  In fact, over the last 4 years I have experienced more of those good things than I did the 28 years prior.  All of that is to say I am learning as I grow older that There Is Only One Today.  Simple concept huh?  There is more truth in that simple statement than most things that come from our mouths on a daily basis.  There is only one today.  One singular set of 24 hours.  Each and every day is different and we don't get a chance to relive them or take them back and cling to them.
So why do we waste so many of our today's?
You see, this year I have really begun evaluating where I want my life to go.  For all intents and purposes, let's just assume that 4 years ago was the beginning of my life.  The first year was spent just learning to tread water and stay afloat.  The second year, I began doggy paddling and made it a bit closer to land.  The third year, I found I was able to walk for the first time, but I was still so far from shore that I often got discouraged.  And now, finally in this fourth year, I have not only walked through the waters, but the shore is within reach.  As I have seen the progress in my life, I have realized how much time has been spent just treading water when I could have been swimming for shore.
I am embracing life because There Is Only One Today!
I have been working from home for a long time, but over the last 2 1/2 years I have spent countless days and hours tied to a computer doing "just one more thing" to make ends meet.  I had begun feeling that if I didn't work the long hours, there was no way I could stay afloat.  In my mind, I was getting closer to a place where the hours wouldn't be necessary, but I just wasn't sure how to see that reality actually come to fruition in my life.  Rather than letting go of projects, jobs and tasks I had continually taken on even more stretching myself thin, and in the process wearing down my relationships, not to mention my mind and body.
Christmas of 2013, I took a two week break from my work.  I spent the time doing virtually nothing but hanging out with my family, catching up on sleep and reading.  Guess what happened?  Nothing.  I went back to work relaxed, well rested and nothing had fallen apart.  Guess what else?  I wasn't so far behind on work or on my bills.  I had stayed afloat.  That two week holiday break gave me the courage to let go of some jobs I had been wasting time on.  By March, I was down to only a few clients I worked with, and had made major changes to my work schedule.  You know what happens when you are well rested?  Your work improves.  Yep.  I not only was doing better work, I was doing it in better time.  That meant I was able to focus on my own projects more.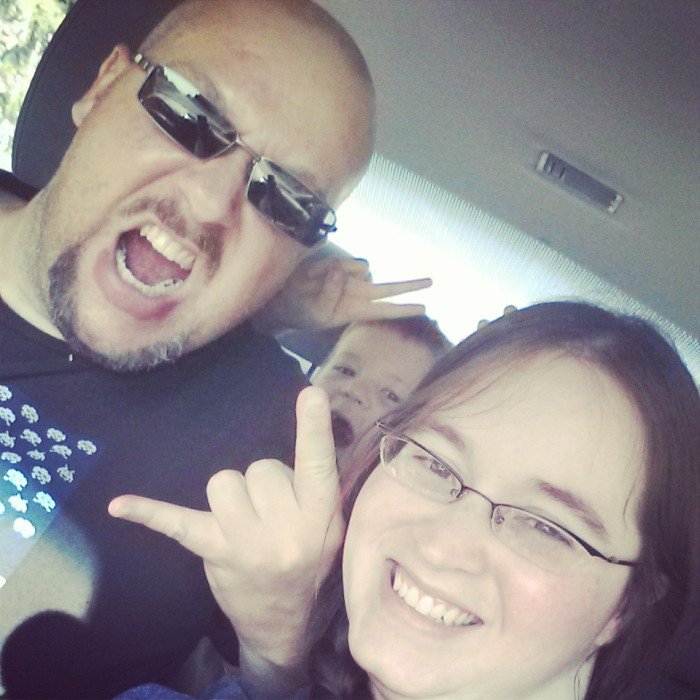 Slowly, with a lot of patience and help from my little family, I have made it to the shore.  I am now standing on the shore with my feet in the sand and the waves are only washing the water up on my toes on occasion.  I can sit back and relax.  I can actually take the breath of fresh air, settle in and enjoy the moment without fear of drowning.  As a result, I sit here now realizing not only that there is only one today, but that I can actually LIVE in today.
That means that I no longer tell my son, "Sorry, not today" or "when I get done with this".  It means that when he comes into the office all sleepy eyed and groggy in the mornings, I can actually say "sure" to his request that I snuggle and watch a movie with him.  It means that when I need a break, I can actually take one and not worry about staying up all night to make up for the time lost.   It means that a two week long epic family road trip was enjoyed with me only turning on the computer to work a few hours.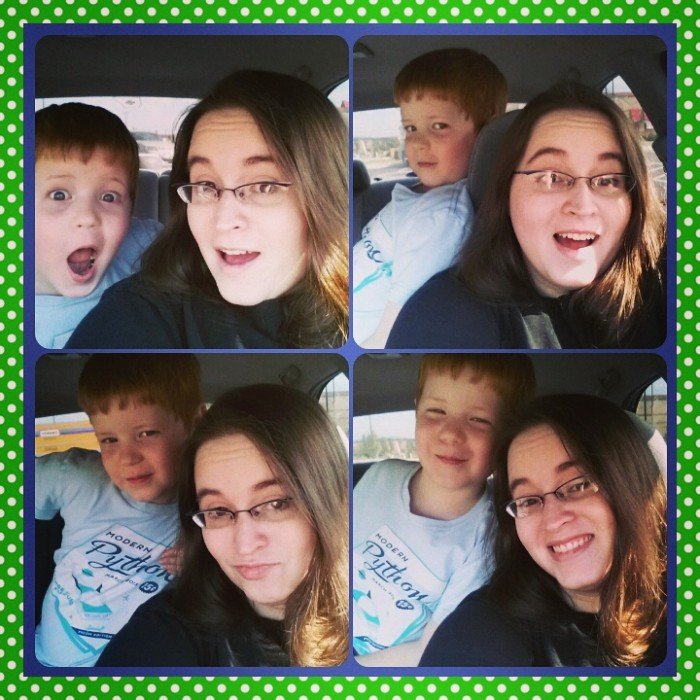 It means I can have days like today.  Days where I get up and head out on an adventure with the Wee Child and leave the laptop at home.  Spending hours making crafts, blowing bubbles, sliding down slides or playing games at Chuck E. Cheese are doable.  Sitting in the car waiting for a store to open and taking dozens of selfies because we can.  Enjoying the hug and kiss at bedtime telling me it was "the best day ever", knowing I only spent a few dollars, but what he wanted was my time and attention.  I can sit between my greatest loves in this world and relax watching Star Trek knowing that I chose to live in TODAY.
There is only one today.  I plan to spend it showing my loves how special they are to me.  I plan to spend it making a difference in the lives of those around me. I plan to spend today living my dream.
What about you?