Are you looking for a low-point dessert that is also delicious? Look no further! This list of Weight Watchers Program cake recipes is going to be the perfect place to start. While you know a cake isn't going to be super low in points, all of these have been adapted to remove extra fats or sugars and create the best flavor while still being lower in points.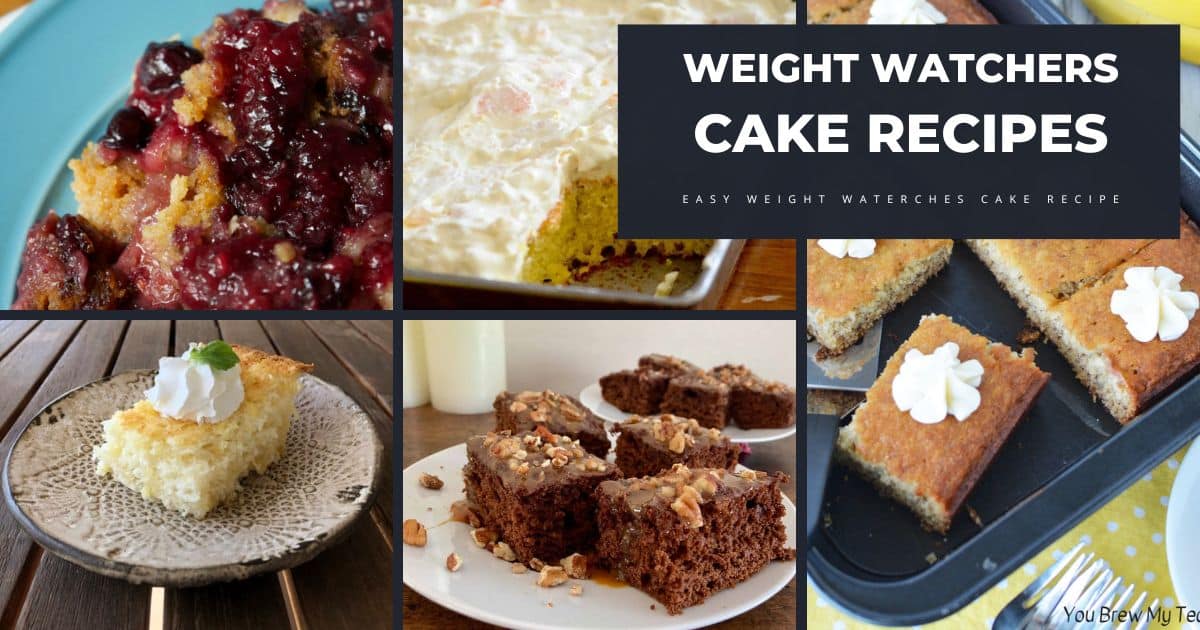 Weight Watchers Cake Recipes
If you are new to the program, make sure you check out the most recent Weight Watchers Program updates from November 2022. You may also want to print out the zero-point foods lists or the one-week meal plan for Weight Watchers. These will all help you get started on the right track toward meeting your health goals.
Weight Watchers Cake Recipes
Find a delicious Weight Watchers cake recipe on this list to help you satisfy cravings while staying well within your daily points allowances!
Frequently Asked Questions
If the tips above don't help answer your questions, you may find information here about how to fit cake into your routine.
What is the Healthiest Cake To Eat?
Health is subjective and truly depends upon the person and their dietary needs. Cake, while loaded with sugar and fats, is generally not considered healthy at all, but you can make better choices than others.
When looking for a healthier cake, I recommend finding ones with little to no sugar, fruit, fiber, and protein. Some examples that are common and healthier would be an angel food cake, apple cake, carrot cake, or even using a protein powder instead of part of the dry ingredients in a cake to increase the protein per serving.
Is Angel Food Cake OK on Weight Watchers?
Absolutely! There is no food off-limits with the Weight Watchers Program. The focus is all about learning healthier habits. So, if angel food cake is something you love, you can absolutely enjoy it and stay within your points.
A traditional angel food cake will be 5 to 6 points per serving on average. Sugar-free angel food cake is typically 1 to 3 points per serving on average. Both of these types can easily fit into any daily points allowance.
How Many Points is in Cake on Weight Watchers?
The points value will depend upon the actual cake. You can find some cakes as low as 1 point per serving, however, the average cake without icing will be in the range of 6 to 8 points per slice.
Should I Avoid Cake When Trying to Lose Weight?
This depends upon your own needs and dietary plan. For those who are diabetic or struggle with insulin resistance, avoiding cake is a good idea. It can also be good for anyone who struggles with sugar addiction or portion control with sweets. If none of those is an issue for you, then cake may be something you can easily fit into your routine with no issues in regard to your weight loss.