I've been juggling my weight since I was a teen, so I know all about choosing the right Weight Loss Plan for your needs.  I've done everything in the book, and found success with many plans and programs.  While I am currently using Weight Watchers, I thought I would share some tips on choosing the right weight loss plan for your needs.  Since we are all different, then this is important to consider.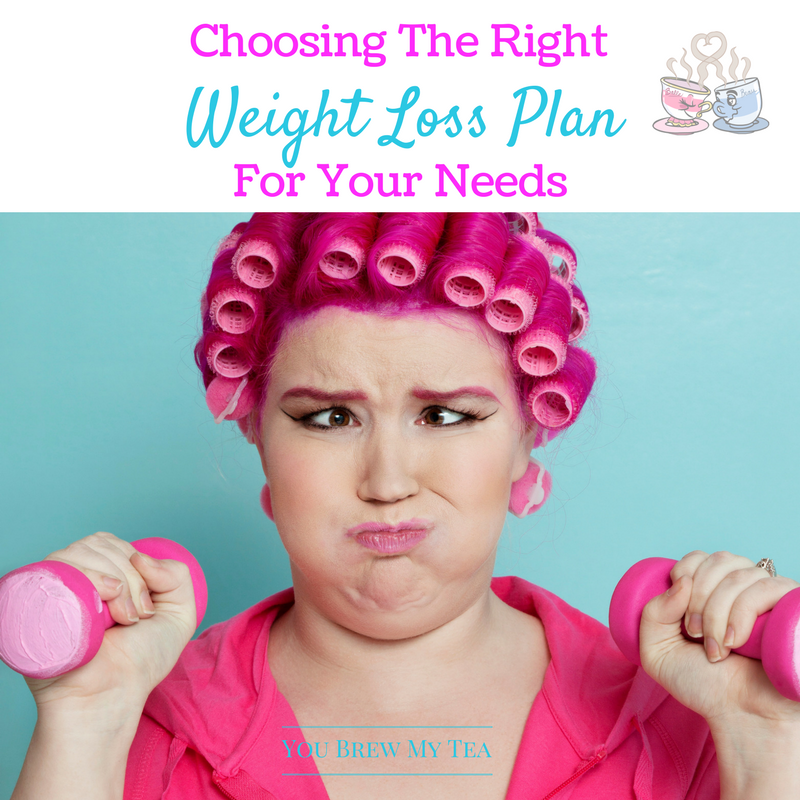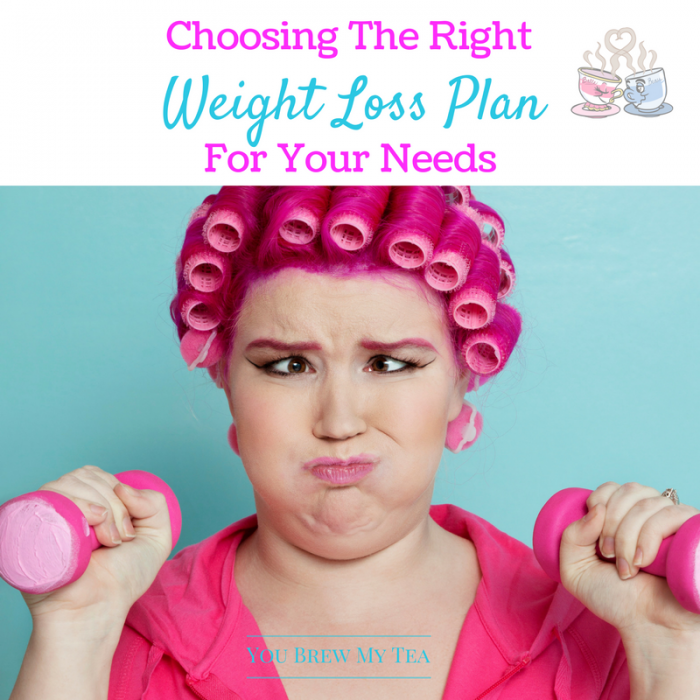 Choosing The Right Weight Loss Plan For Your Needs
This post contains affiliate links.  I may earn a small commission through purchased made via these links. 
As I said, I have a lot of experience with various diets.  One thing I have learned over the years is that no two diets work the same.  They also won't work the same for two people identically.  So, what works great for me, may not do anything for you.  However, some programs are based on core concepts that are almost always standards in health.  Limiting calories while providing better nutrition for your body.
It needs to fit into your budget.  A weight loss plan needs to fit into your budget.  While you will expect to spend a few extra dollars a month on special foods or meal plan needs, you don't need to spend thousands of dollars on fancy supplements or programs to have success.  I have done Weight Watchers for $20ish a month, and I've spent over $100 on Nutrisystem.  I've also done things for completely free.  It truly depends on your individual needs.
If Weight Watchers appeals to you, then you can sign up online for just the online program for around $20 per month.  If you prefer the on-site meetings, it will cost upwards of $45 per month.  I currently use the online program.  However, you can also invest in just the Weight Watchers Smart Points Calculator for a little less than one month of on-site meetings, and use just it to continue the program without a monthly fee.
It should fit your lifestyle needs. If the weight loss plan you are going to use requires hours of meal prep each week and you are a busy working mother, it just isn't going to be easy to maintain.  Let's face it, the more convenient the program is the better you will do on the system.  Having weight loss success often comes from fitting into your routine without extra frustrations.
I love using meal prep and meal plans, but not everyone will.  That's why I love this list of 100+ Weight Watchers Recipes.  There are menu items on there for almost any meal planning or lifestyle need.  Not just Weight Watchers!  I'm also rather addicted to using these meal prep containers since they stack so wonderfully in my refrigerator and freezer and make meal times fast and easy.
The foods should leave you feeling satisfied.  Let's face it.  Food is the biggest problem.  So, having food that leaves you feeling satisfied and satiated is vital.  Not only should it taste good, but it should be satisfying physically.  For each person, this means different things.  It could easily mean you need something with more sweets or salty items.  For others, it is more the quantity of food allowed.  Make sure the plan will satisfy your needs.
You should see healthy results.  Ultimately, a weight loss plan should provide healthy results.  That means an average of 1-3 pounds lost per week. While initially, you may find you lose more in a single week, most physicians will tell you that losing more than 3 pounds a week is unhealthy.  Healthy results mean you are eating regularly, not starving yourself, and seeing some results that lead to a 5-10 pound loss per month on average.
See Related Topic: Noom VS. Weight Watchers: A Full Comparison Review of these Weight Loss Programs
For ideas on weight loss plans you can succeed with, check out these books: 
If you are considering a weight loss plan this year, keep these things in mind.  Ultimately, weight loss comes from making sure you are burning more calories than you are putting into your system.  However, just losing weight isn't alway the most important thing.  You need to make sure the way you are losing is also healthy for your body.  These tips will make that possible.
More Healthy Living Tips:
7 Easy Diet Changes That Promote Weight Loss
Ultimate Ideal Weight Loss Solutions For Lazy People
50+ Weight Watchers SmartPoints Snacks