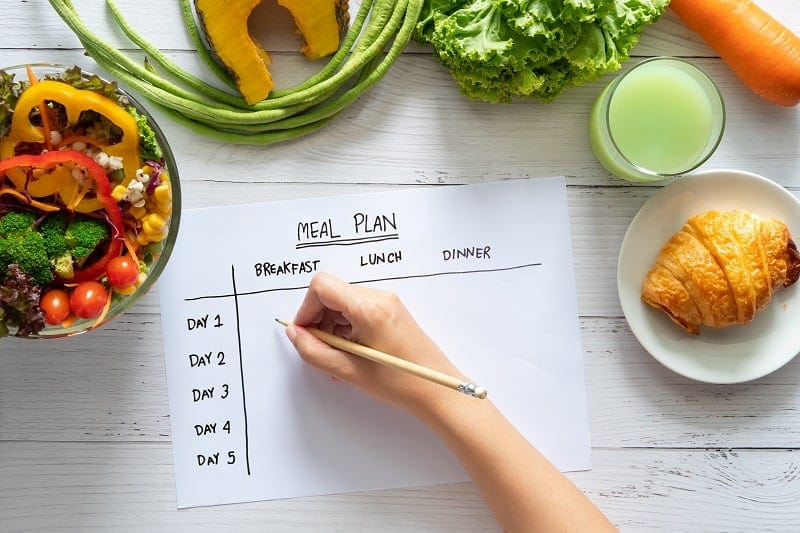 | | |
| --- | --- |
| What is the Simply Filling Plan | 1 |
| Build Your Meals Full of the Following Foods | 1 |
| Foods to Be Avoided On the Simply Filling Plan | 3 |
| What is the Replacement Plan for Simply Filling | 4 |
| Tips for Following the Purple Weight Watchers Plan | 6 |
What is the Simply Filling Plan?
Weight Watchers Simply Filling is a little different from the usual Weight Watchers points counting technique. It is a great diet plan for those of you that are in tune with your bodies and know how to recognize when you are satisfied, not full.
You do get 49 points for the whole week, and when you are just starting out with this technique it is recommended to count your points properly and weigh your food until you get the hang of the diet. The weekly points will go towards any food you eat that is not on the Simply Filling Power Foods list.
Your aim as a savvy dieter is to build your meals full of foods from the Power Foods list. The list consists of foods that are whole grains, fat-free dairy products, lean proteins, vegetables, fruit, Weight Watchers bread and a maximum of 2 tablespoons of oil.
Related Reading: Weight Watchers 0 Point Food
Here is a little breakdown of what foods go into the Simply Filling Power Foods list, remember, these foods won't use up any of your weekly points allowance.
Build Your Meals Full of the Following Foods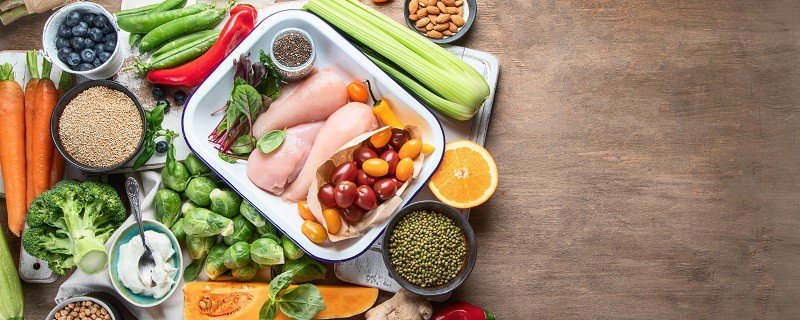 Lean Proteins
Lean proteins fill you up for longer, they also help build your muscles. If you are working out as well as dieting, eating lean proteins will not only help your muscles recover from exercise quicker but build them up to be stronger. Eating meat proteins that are not high in saturated fats is the goal here.
Examples of lean proteins you can eat on simply filling are:
Almost all shellfish and fish
Meat substitutes
Beans
Peas
Lentils
Eggs
Veal
Lamb
Pork
Beaf (in moderation)
Chicken
Turkey

Whole Grains
Complex carbohydrates are a fabulous source of energy. Whole grains are complex carbs that are connected to reducing the risk of health issues as well as taking longer to be broken down by your body, therefore, keeping you fuller for longer.
You can eat:
Wheat grits
Oat meals
Hot cereals (provided they are sugar free and don't have any dried fruit or nuts in them)
Whole grain pastas
Brown rice
Wild rice
Wheat
Polenta
Barley
Air popped popcorn
Whole wheat couscous
Whole wheat quinoa

Treats, Breads, Soup and Drinks
This part requires you to be a little more mindful. You can have the following in moderation:
Soups
Water based broths
Light muffins
Buns
Low calorie Weight Watchers bread
Sugar free gelatin
Black coffee
Tea
Sugar free soda

Fruit and Vegetables
Essential vitamins and minerals are packed in fruits and vegetables. They are not the only key to having a well-balanced diet, they help the body fight against the disease.
There are only a few rules when it comes to fruit and vegetables on the Simply Filling diet:
Fruit and vegetables can be eaten fresh
Frozen fruit and vegetables are allowed
Canned fruits can be eaten provided they don't have any added sugar
Canned vegetables are ok as long as they don't have added sugars or oils
Drain any fruits that come in their own juices

Healthy Oils
We cannot avoid oils completely as they are needed for cooking and dressing food. Here are the oils you can use provided you stick to a maximum of 2 tablespoons per day:
Olive oil
Canola oil
Sunflower oil
Flaxseed oil

Dairy Products
What would life be without a bit of cream cheese on your toast or yogurt with your fruit? Weight Watchers does not deprive you of any of these things on the Simply Filling diet, you just need to stick to fat-free options.
Here are some examples of things you can have:
Fat-free sour cream
Fat free cream cheese
Fat free, unsweetened yogurts (greek or natural)
Milk
Soy milk (unsweetened)
Soy yogurt (unsweetened)

Sauces
You can enjoy a splash of your favorite sauce with your meal. Things like ketchup and mayonnaise aren't banned products on this diet.
Fat-free salad dressings and Worcestershire sauce are also allowed. In fact, the list is pretty long. The only thing to remember is to opt for the no added sugar options when purchasing your sauces and don't be tempted to overdo it. A teaspoon or two is plenty.
Foods to Be Avoided On the Simply Filling Plan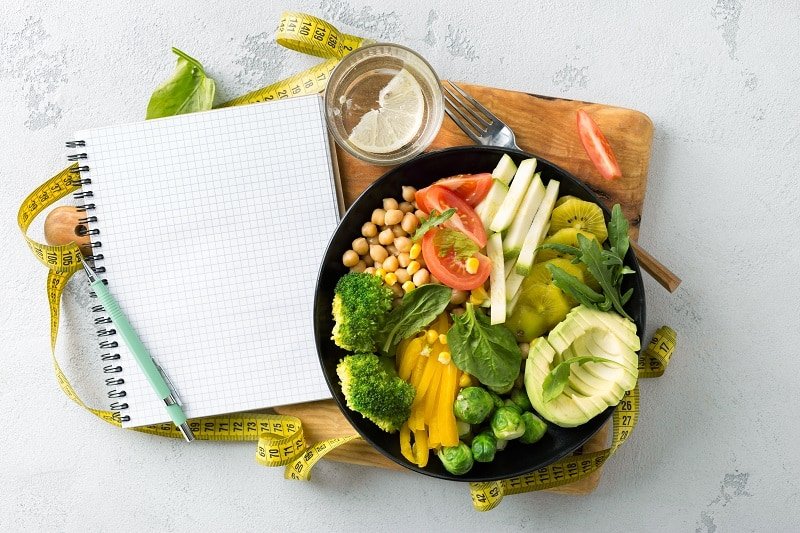 Although the Simply Filling diet plan is super flexible and does not take up too much of your energy and time to work out what you can and can't eat, there are foods that don't exactly help you lose weight if you eat them too often.
If you do find yourself eating from the below food list, don't worry, just account for them and remove points from your 49 weekly points allowance.
Meats
Processed meats such as hot dogs, deli meats and sausages should be avoided, unless they are completely fat free.
High Fat Foods
Even healthy fats such as avocados and nuts should be consumed in moderation and tallied up. Plantain, sweet pickles and olives are also high in fat.
Fruit Sugars
Dried fruits, fruit juices, and vegetable juices are high in sugars, also avoid eating vegetables that are prepared with more oil than is allowed, or with other high calories ingredients.
Once you get the hang of what is considered 'clean' and what isn't, putting together a meal plan will be quicker than ever. You do need to only eat until you are satisfied. That means stopping yourself mid-plate if you are starting to get full, even if you are only eating the foods on the Power Foods list.
The Simply Filling Plan was discontinued in 2018, however, it was only discontinued to be updated and rebranded to something newer and easier to follow.
What is the Replacement Plan for Simply Filling?
Weight Watchers replaced the Simply Filling weight loss plan with the Purple Plan. It came along with two other Weight watchers plans. The plans are split into 3 categories. Some categories contain a vast list of zero point foods to choose from and a small allocation of weekly points or a minimal list of zero point foods and a large allocation of weekly points. Below is an overview of the new plans.
The Purple Plan
The Purple Weight Watchers plan has the largest list of zero points foods and allocates you the smallest allowance of weekly points to use. The zero points list consists of fruits, vegetables, whole grains, and lean proteins.
As you can see from the list of zero points foods in the Purple plan, the only thing missing is dairy products. Therefore, all dairy that you consume should be allocated points and subtracted from your remaining allowance.
This plan will give you a minimum of 16 points per week, with a maximum of 50 points. The points will be allocated to you by a Weight Watchers diet leader depending on your height and weight.
The Blue Plan
The Blue plan provides you with a moderate amount of points for the week and a moderate list of zero points foods. You will get about 200 zero points of food to build a meal that consists of low-fat yogurts, fruits, vegetables, and lean proteins.
If you follow the Blue plan you could be allocated anything from 23 points to 71 SmartPoints.
The Green Plan
You will have a list of about 100 zero points of foods to choose from that consists of colorful vegetables and fruit. Starchy vegetables such as potatoes will need to be accounted for with points.
This is probably the strictest of plans that Weight Watchers offers at the moment, but you do get a very generous allocation of points. If you are able to keep track of your points and are a pro at identifying high point foods and avoiding them, then this is the plan for you.
The generous points the Green plan will give you could be a minimum of 30 SmartPoints and up to 93 points per week. It is important to stick to the points you are allocated for maximum success on the diet.
The NEW myWW Program is Here and it's Our Most Customized Ever! WW is Weight Watchers Reimagined. Join Today!
Tips for Following the Purple Weight Watchers Plan
Seeing as the Purple plan is the closest to the discontinued Simply Filling plan, we thought we would go into a bit more detail about it. Firstly it is worth mentioning that in the age of smartphones and technology, why not use your phones to help you with your diet?
Weight Watchers Purple plan has an easy to use the app to monitor how many points you have consumed so far. A full list of zero points foods is just a click of a button away on the app and can be looked at any time anywhere. You will also be able to monitor how many points you use per day and 'rollover' any points you have not used up one day to be eaten another day.
Below is a list of things you might want to know about the Purple plan or questions that you may ask yourself during the plan that will become clearer after reading the following.
Signs that You Are Succeeding On the Plan
Knowing if you are following a diet correctly or not is important not only for the success of the diet but for your motivation too. If this is a new quest on your weight loss journey, give yourself about two weeks for your body to adjust to the diet and then lookout for the following signs.
Losing Weight
If you are losing about 1 or 2 pounds per week then you are doing a brilliant job on the plan.
The Healthy Eating Zone
This is referring to being a little lenient with your food metrics for the day. If you have gone over your points allowance for the day, or you feel like maybe you haven't eaten quite enough, that is ok. No day is the same, but as long as you are roughly on course for the day then you are considered to be in the Healthy Eating Zone.
Food Satisfaction.
Not being too hungry or too full is key here. If you are too hungry then your plan might be a little strict for you. Talk to your Weight Watchers advisor if after two weeks on the diet you are feeling either too full or too hungry and they will know what tweaks you should make to the diet.
Overeating Zero Points Foods
The plans are actually extremely mathematical and put together with a great deal of thought and care. The reason you don't need to track zero points foods is that your weekly and daily points account for them.
The whole method of not eating until you are completely full and listening to your body will ensure you don't overeat throughout the day. The way you cook zero points foods is important. If you are roasting vegetables in the oven, for example, the veggies stay zero points, but the oil you use will need to be accounted for.
Carbs and Zero Points
Having a massive bowl of whole-grain pasta might be SmartPoints free, however, have a look at your plate. Is it balanced? Have you incorporated vegetables into the meal? Is there a protein? How does the ratio of vegetables and proteins look in comparison to the pasta on the plate?
For this plan to work you need to keep reminding yourself that it is a case of proportion and moderation. These things take the time, of course, so don't get disheartened if you are a little confused in the beginning. Going to the Weight Watchers group meetings will help you greatly and you may even be surprised to see others struggling with the same things that you are.