Emilee is at it again this week another amazing recipe.  These Zero Point Muffin Tin Eggs are a great option to meal prep just for easy zero point meals.  Yes, if you are using the Weight Watchers FreeStyle Plan or FlexPlan, you'll know that zero point foods are cropping up everywhere and this is going to be a new favorite.
For those of us new to WW, you may be wondering how does weight watchers online work? Don't worry - it's easy! Just follow along and read that article 🙂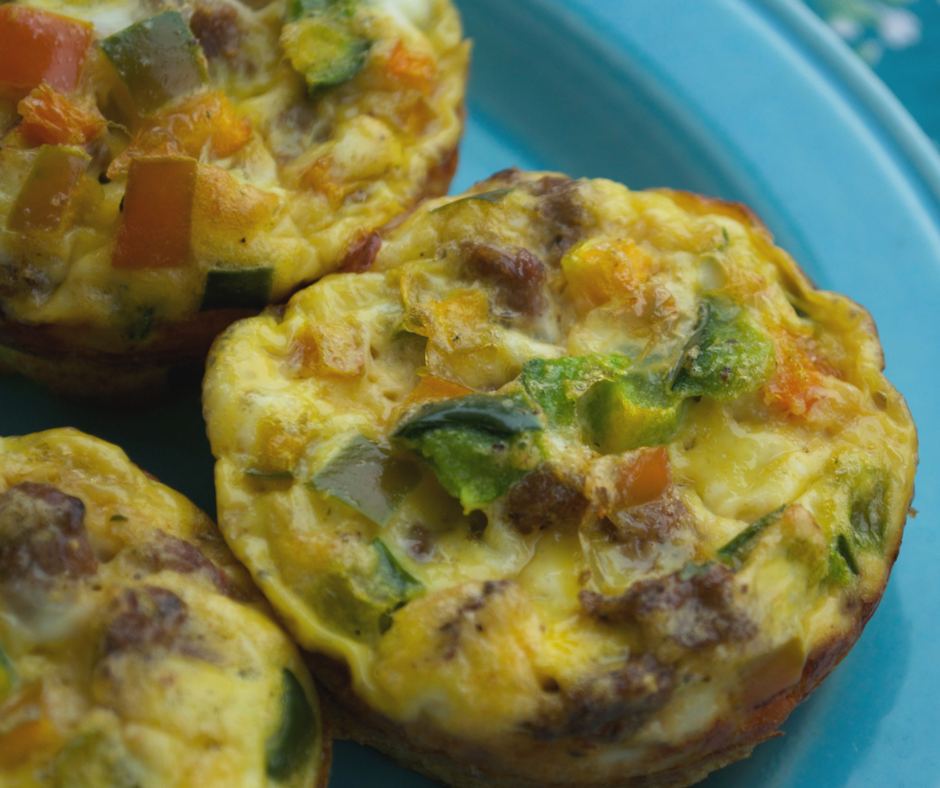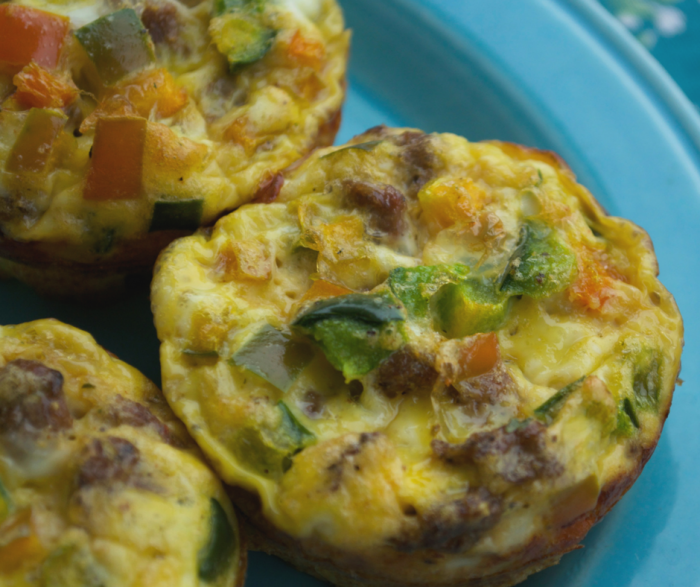 Zero Point Muffin Tin Eggs
These muffin tin eggs can be made with just eggs and veggies, but we prefer them with turkey sausage.  Since traditional turkey sausage you buy in the store does have points, we are including the ingredients to make your own homemade turkey sausage.
Want a more casserole-style breakfast?  Check out this Low Carb Breakfast Casserole that you can use this turkey sausage recipe in to keep low in points!

Zero Point Muffin Tin Eggs
Makes 6 Servings (2 muffin tin eggs per serving) Zero SmartPoints on FreeStyle or Flex Plans 4 SmartPoints on Beyond the Scale 4 Pointeaspoonlus
Ingredients
12 eggs
1 teaspoon Montreal Steak Seasoning Blend
1 red, orange, or green pepper, diced
½ pound 99% fat-free ground turkey breast
½ teaspoon sage
½ teaspoon salt
½ teaspoon black pepper
¼ teaspoon red pepper flakes
¼ teaspoon marjoram
Non-Stick Cooking Spray
Instructions
Preheat oven to 350 degrees.
Spray a muffin tin with non-stick spray.
Spray a large non-stick skillet with non-stick spray. On medium heat cook ground turkey, sage, salt, black pepper, red pepper flakes, and marjoram for 7-10 minutes or until cooked through. Stir consistently to prevent sticking.
While turkey is cooking, in a large bowl, beat eggs and Montreal steak seasoning together until well mixed and fluffy (2-3 minutes). Stir in diced bell pepper.
Once the turkey is cooked through, spoon into the muffin tins spreading equally between each muffin tin.
Pour egg mixture over the turkey filling ¾ of the way full.
Bake at 350 degrees for 30 minutes.
Nutrition Information
Calories:
172
Fat:
9.2
Saturated fat:
2.7
Carbohydrates:
1.8
Sugar:
1.2
Sodium:
462
Fiber:
.4
Protein:
20.7
Cholesterol:
351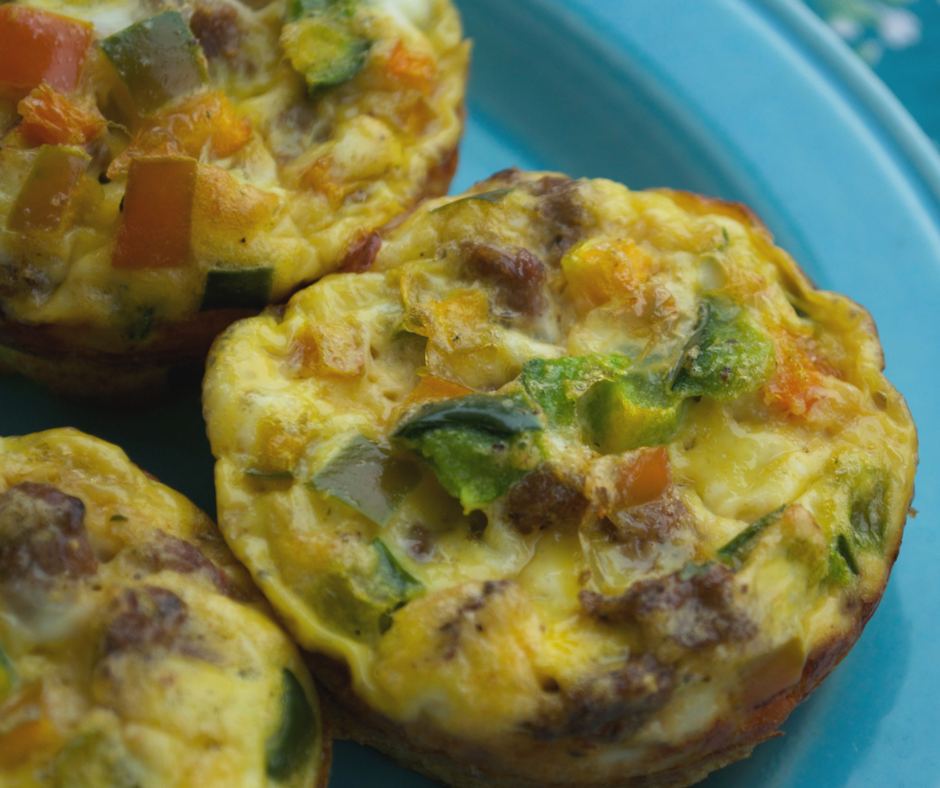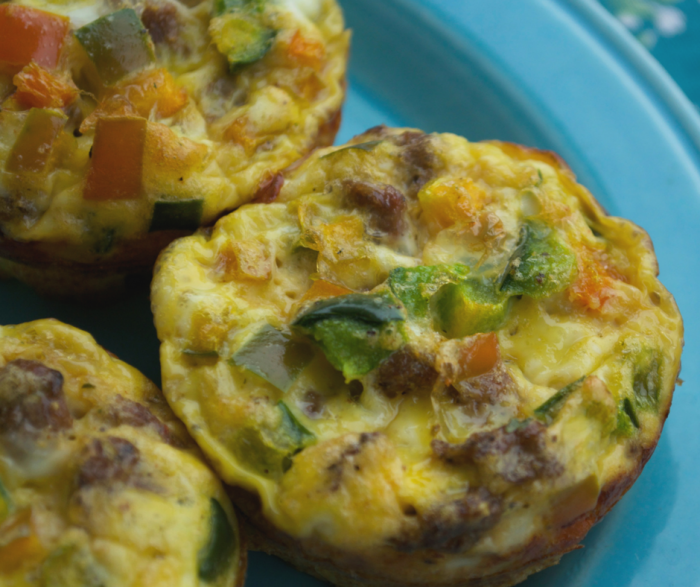 Makes 6 Servings (2 muffin tin eggs per serving)
Zero SmartPoints on FreeStyle or Flex Plans
4 SmartPoints on Beyond the Scale
4 Pointeaspoonlus 
Homemade Zero Point Turkey Sausage
If you want to make this turkey sausage to use by itself, simply mix the ground turkey and spices together and form into patties.  You will then fry them in a bit of olive oil or on a non-stick pan with non-stick spray until cooked through.
As you can see, these muffin tin eggs are a great option for breakfast.  As a zero point weight watchers breakfast option, they are ideal for the latest Weight Watchers plan updates.  They are also ideal for making in advance and freezing for a quick meal on the go.  When you double bag or wrap them, they keep for up to a month in the freezer (longer if properly sealed).
Make these muffin tin eggs and adapt by adding any vegetables you want.  You can also add a bit of fat-free or low-fat cheese to the tops for a little extra flavor, just make sure to count the points!
More Weight Watchers Breakfasts: