Breakfast is the most important meal of the day, or so "they" say. So as you begin your health journey you need to start your day with one of these WW PersonalPoints™ breakfast recipes! This list includes sweet and savory options, easy breakfasts on the go, and rich savory dishes for sharing with friends and family. Pick and choose what works for you and start your day on the right foot with healthy options you will enjoy!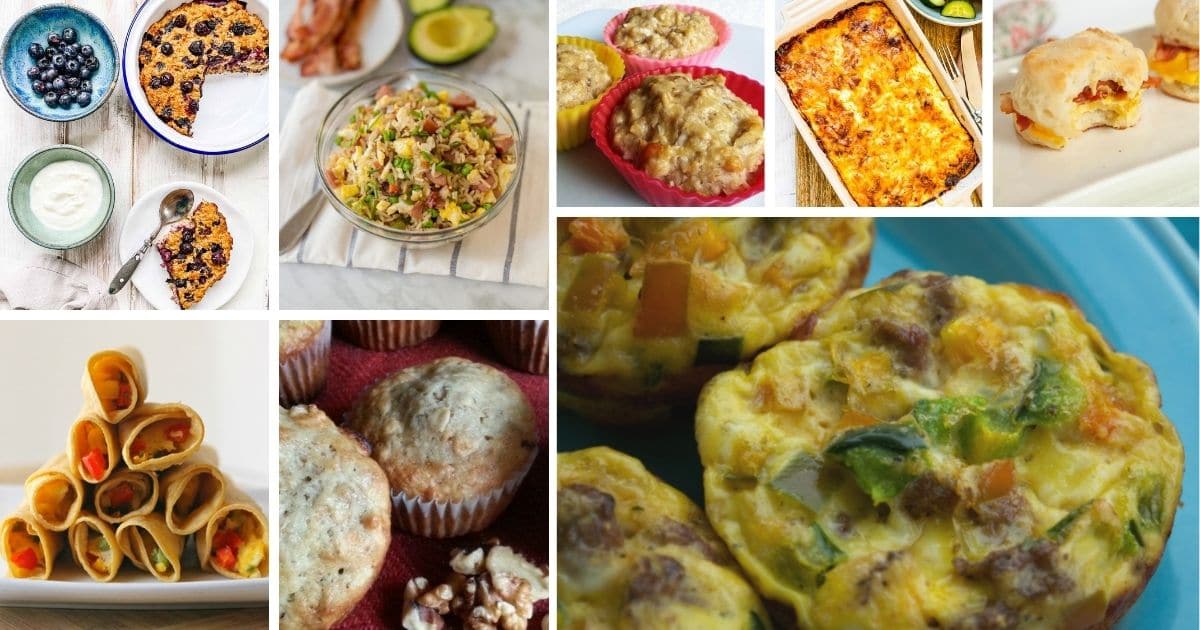 WW PersonalPoints™ Breakfast Recipes
If you are trying to fill your menu with some tasty ideas for breakfast, then we have some excellent options to share with you. From our own collection to those our friends in the WW world have shared, below you will find something that fits your own personal tastebuds perfectly.
If you are new to the WW PersonalPoints™ program, you may want to begin with learning all about the WW 2021 plan updates, then check out tips and tricks for WW PersonalPoints™ success. You'll also benefit from this list of ways to earn WW PersonalPoints™ and of course, check out our first WW PersonalPoints™ meal plan that is focused on zero point poultry items.
And don't forget to grab the printable ZeroPoint foods lists to keep track of what you can add to your meals and still keep your daily points allowances low!
Savory WW PersonalPoints™ Breakfast Recipes
If you prefer something a bit savory to start your day, these recipes are excellent choices. Most with eggs, but not all! Enjoy the tasty flavors that give you a low point but protein-packed way to start your day.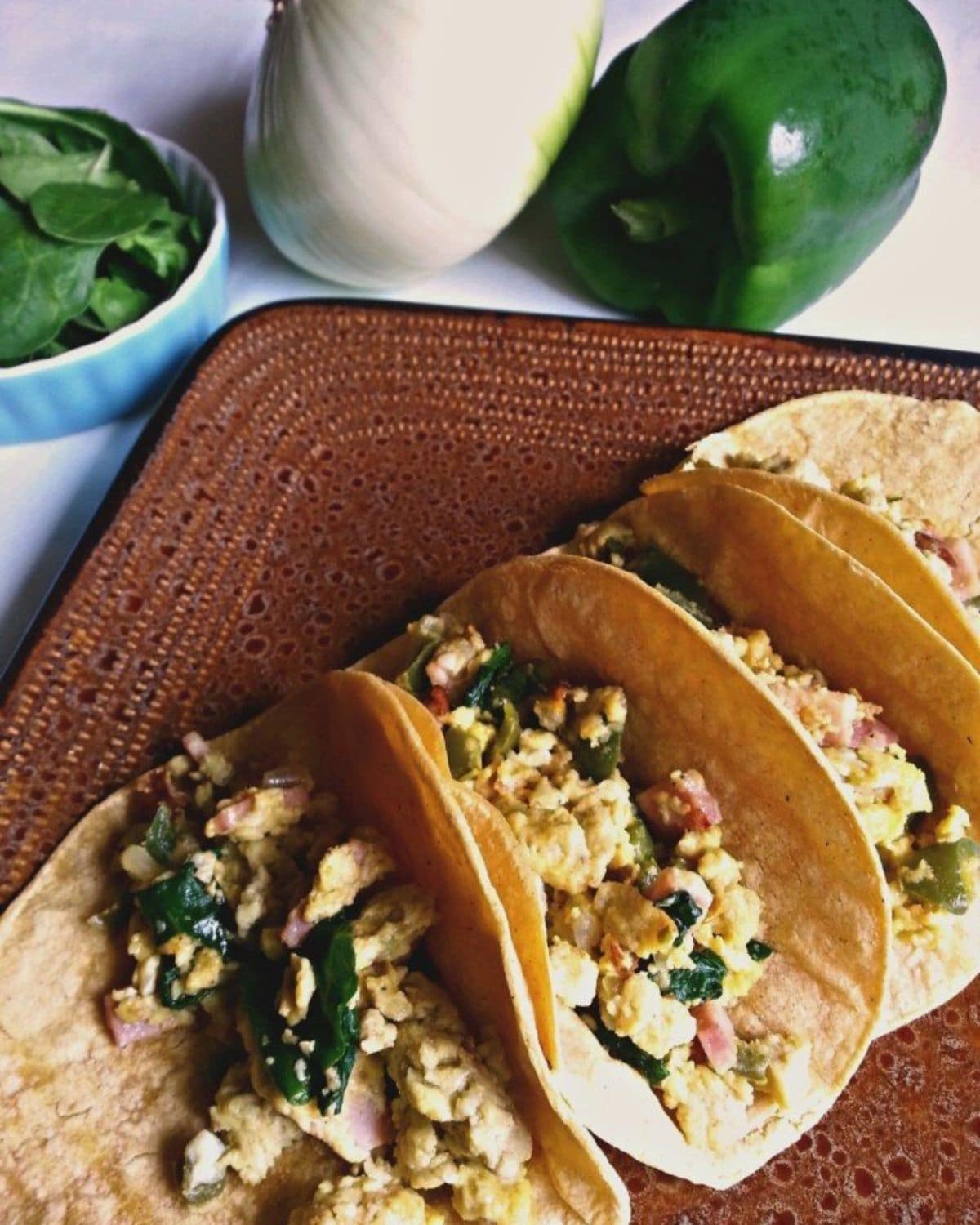 A fun spin on a breakfast sandwich, this includes a tasty scramble inside warm corn tortillas. Definitely a bit higher in points than some of our options, but it is super satisfying and worth every last one.
Source: You Brew My Tea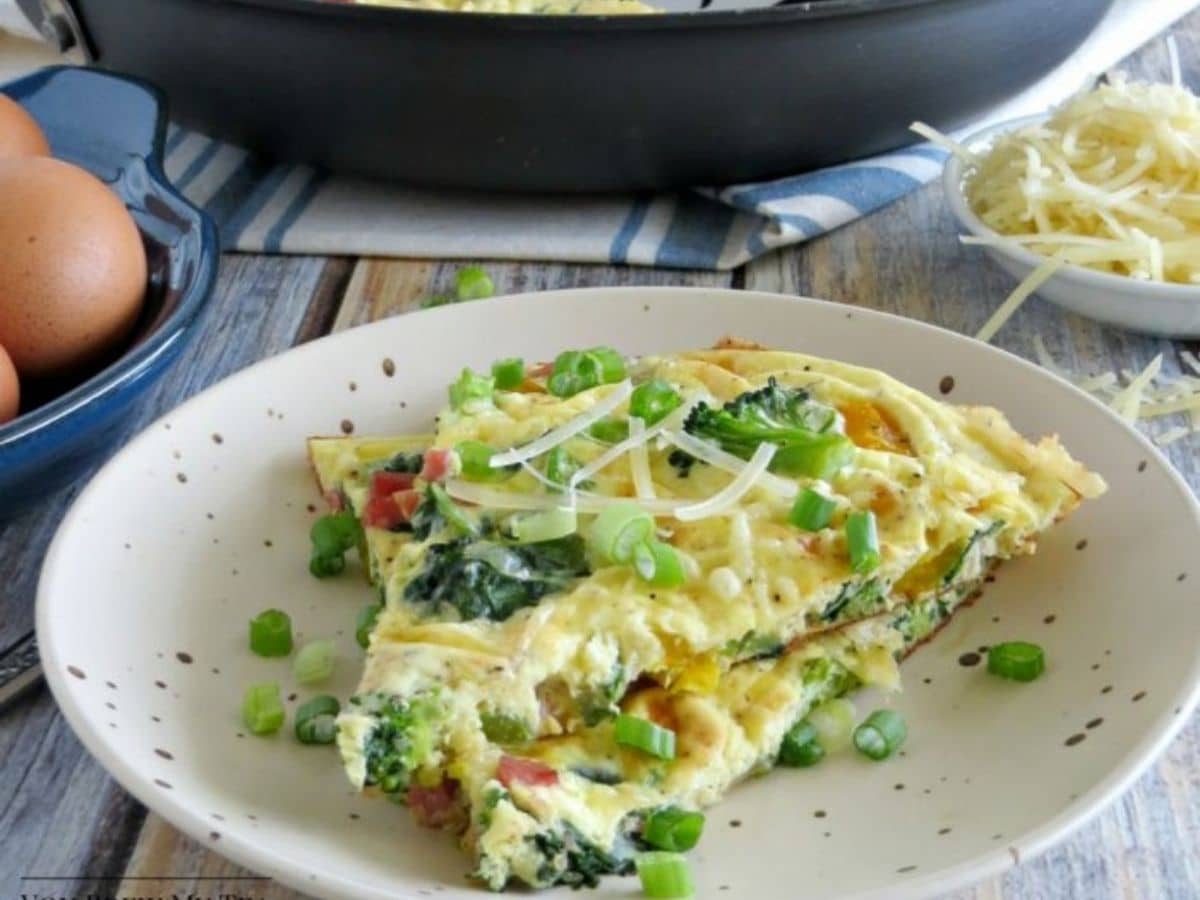 A baked omelet is so much easier to make than a traditional rolled or folded option. This one, in particular, is simple, loaded with vegetables, and a great option to share with your family.
Source: You Brew My Tea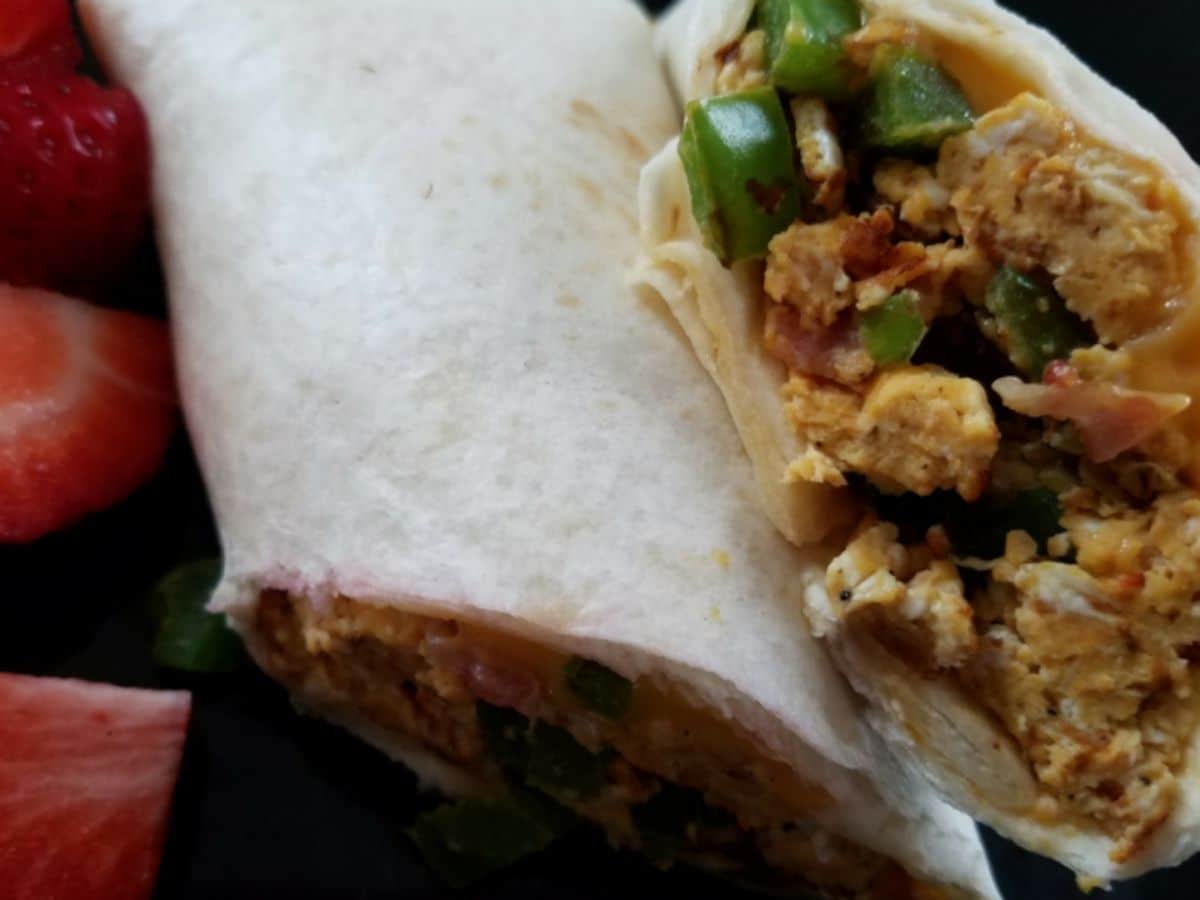 I've been known to reach for frozen breakfast burritos in the past, but the points were just too much. Making your own using low-point tortillas really turns this into a tasty option that you can make in advance and freeze for fast and easy options every morning.
Source: You Brew My Tea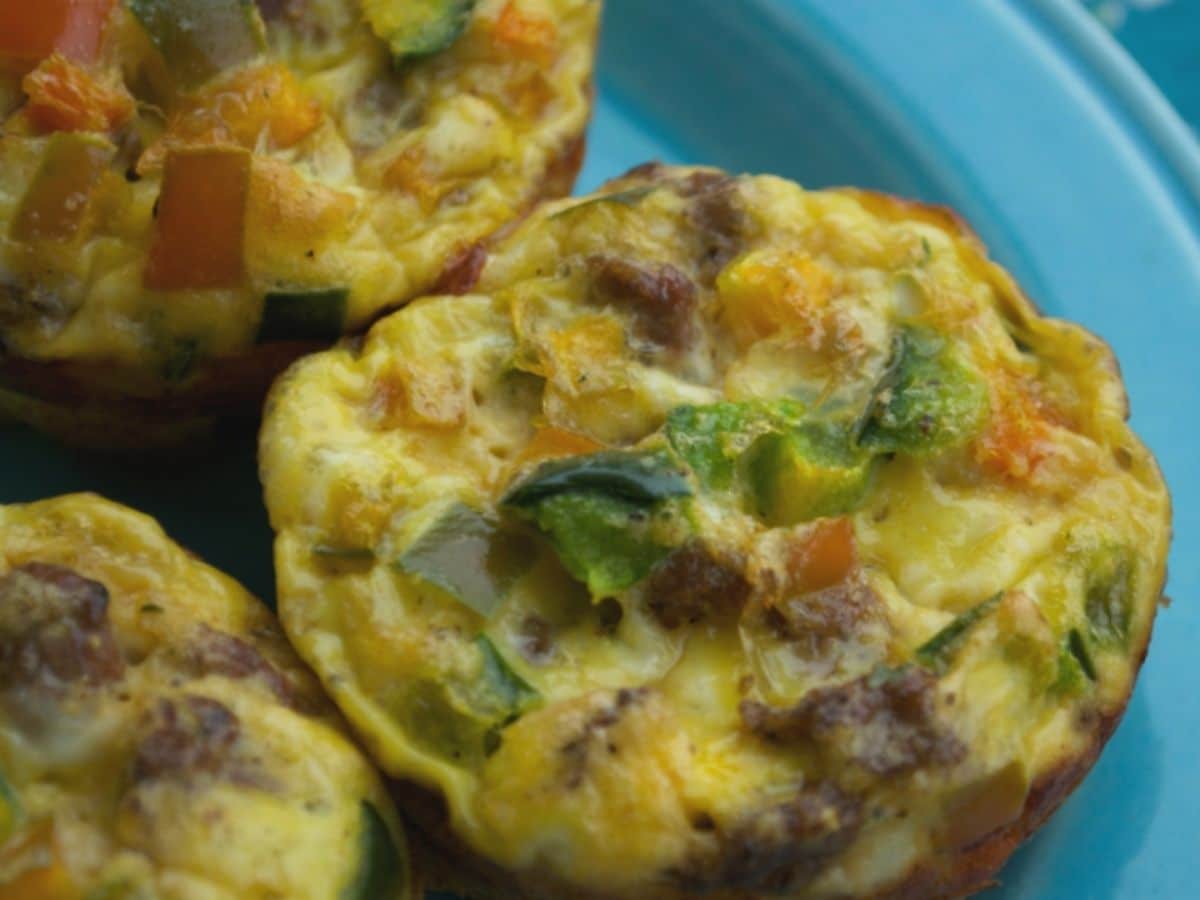 Depending upon which items are on your zero point list, you can easily make these for as low as zero points per muffin. And if you have the points to spare, add a bit of cheese on top for more flavor.
Source: You Brew My Tea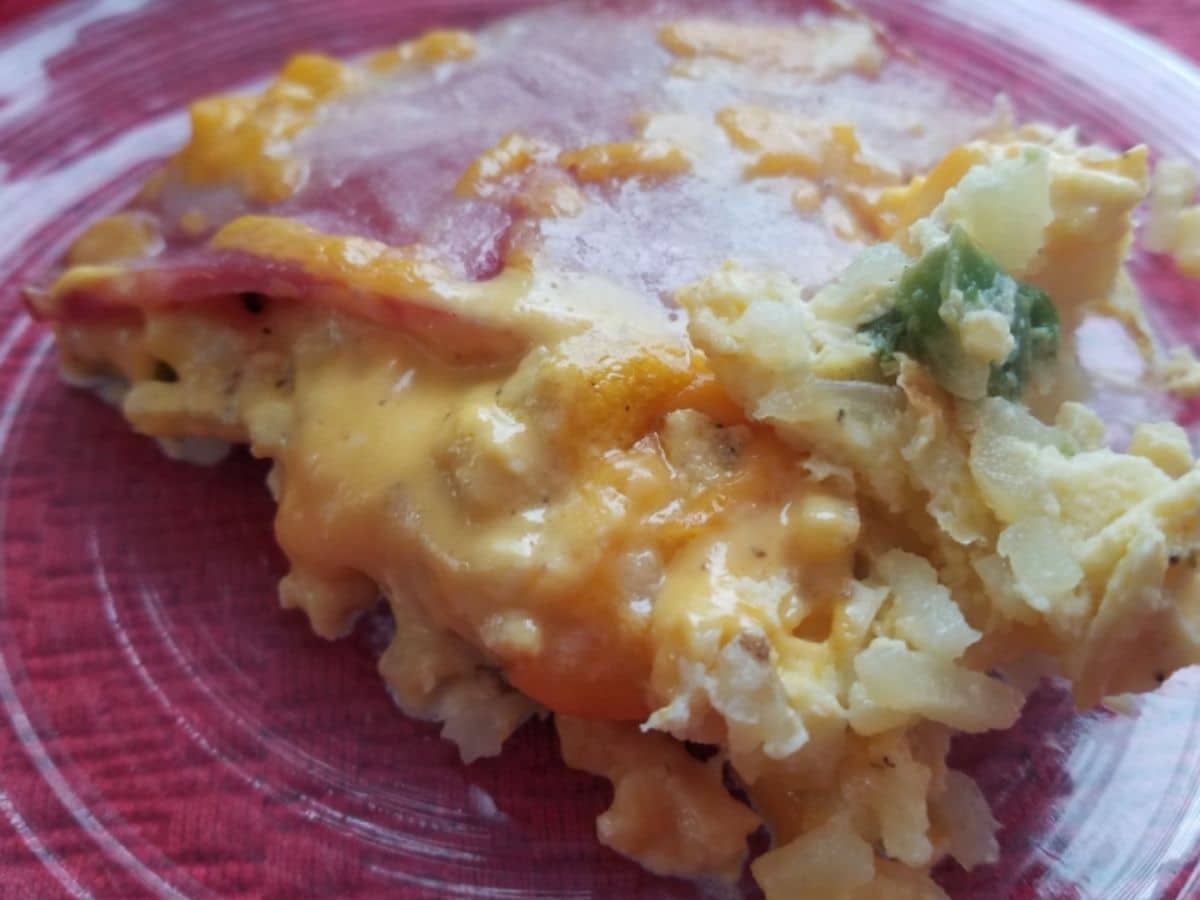 This was born of leftovers needing to be used, and while it isn't a pretty recipe, it is a delicious one. Combine some hashbrowns, cheese, veggies, and some sliced ham to create a casserole that is the ideal all-in-one WW breakfast!
Source: You Brew My Tea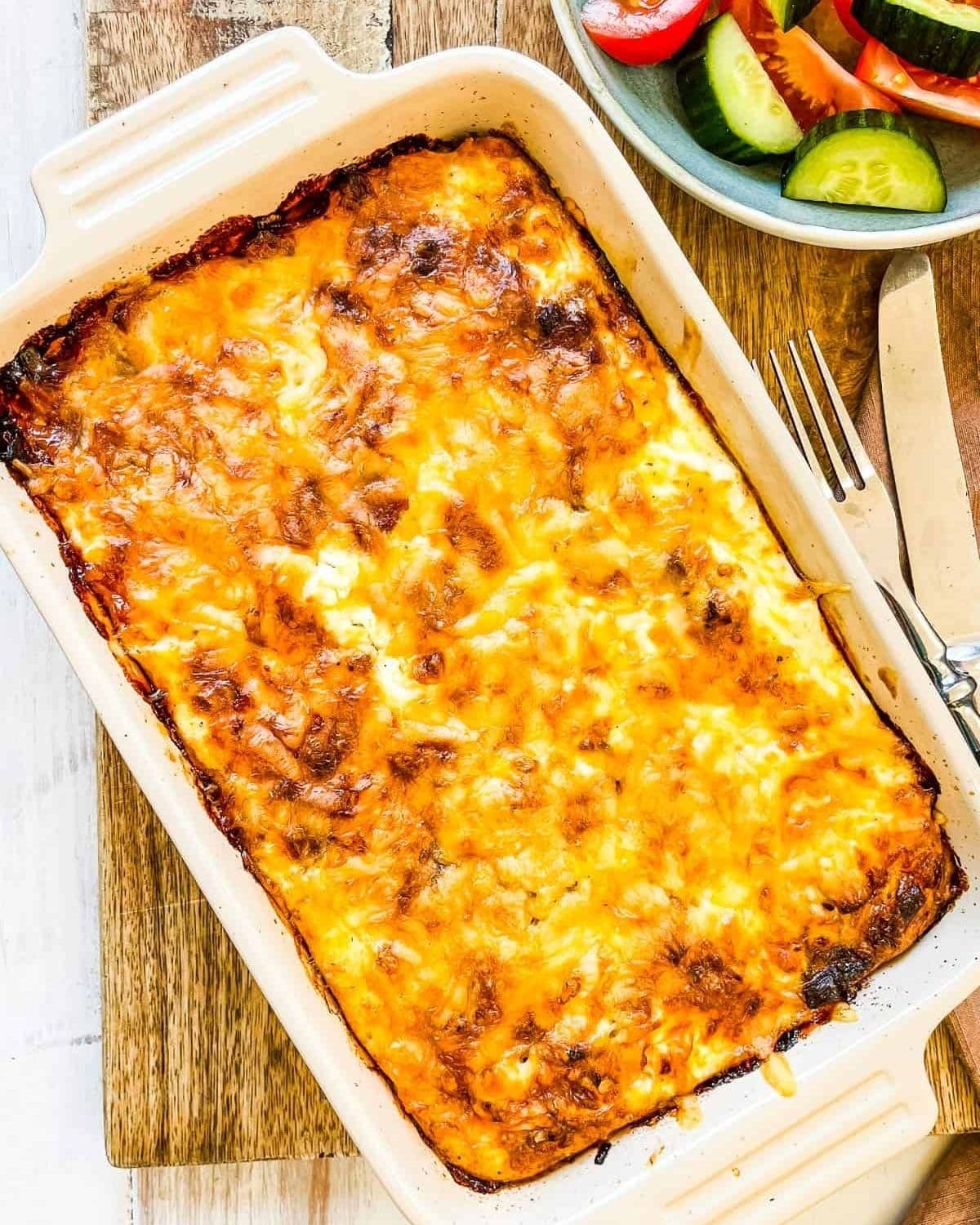 Every list must include at least one good breakfast casserole. This one includes eggs, of course, turkey bacon, cheeses, and tons of flavor in every single bite.
Source: Pointed Kitchen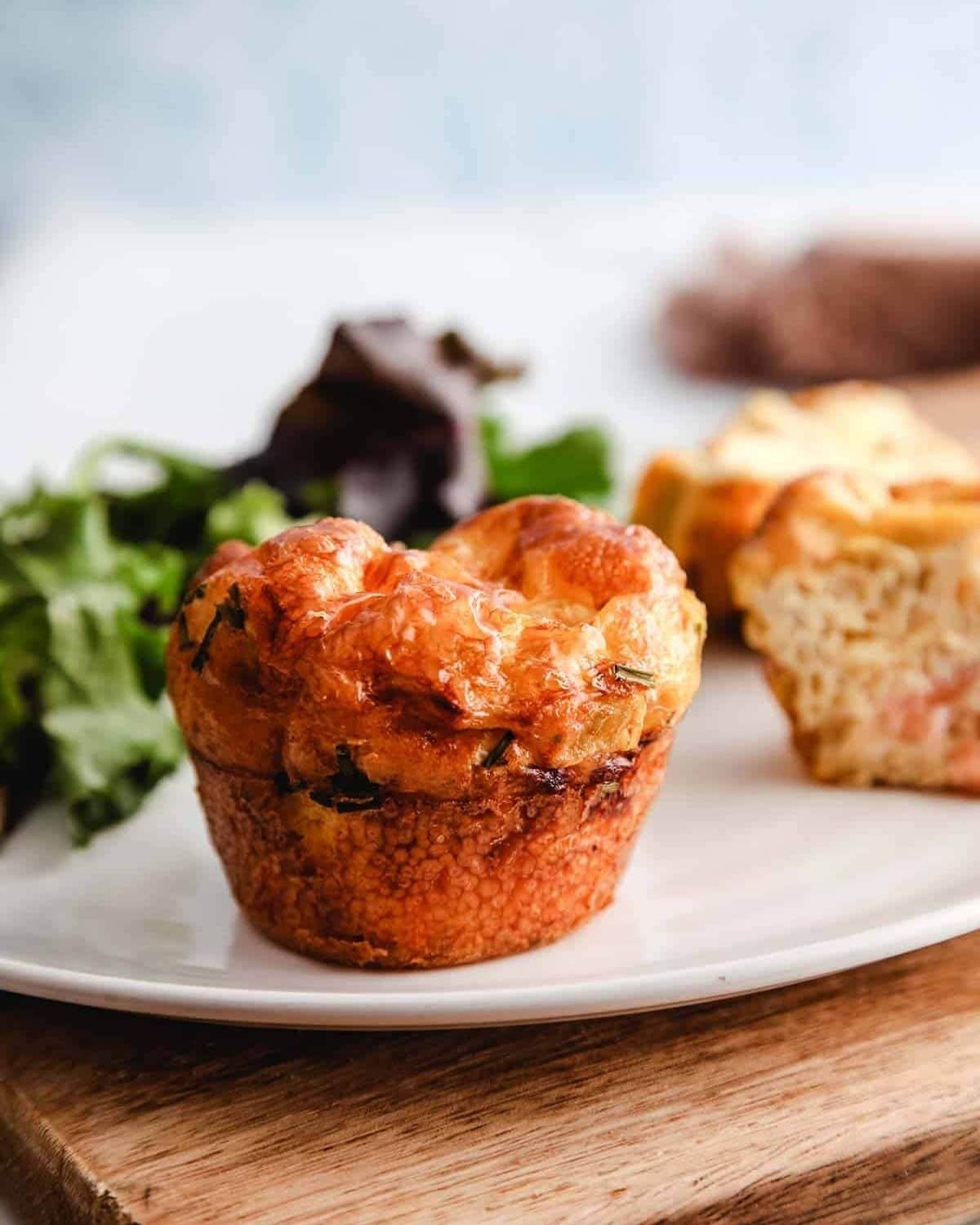 I haven't tried this recipe yet but it looks fantastic so I wanted to include it. Salmon is a common breakfast staple in many areas, and in this recipe really creates a pack of healthy fats and proteins to start your day.
Source: Pointed Kitchen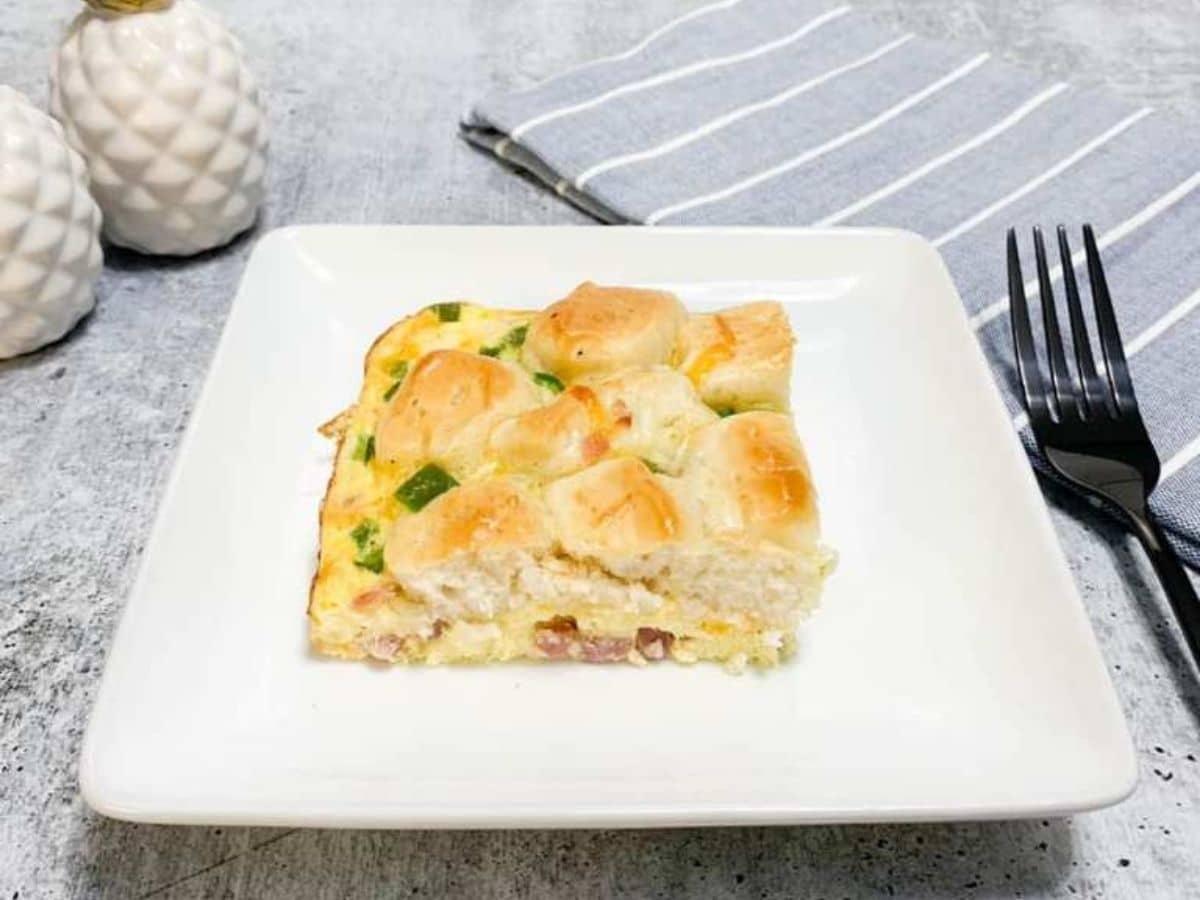 This is one of those fast and easy to prepare options that is super satisfying. The biscuits combine with eggs and vegetables for a tasty bite, but you could easily add bacon or ham if you have the points for it.
Source: Keeping on Point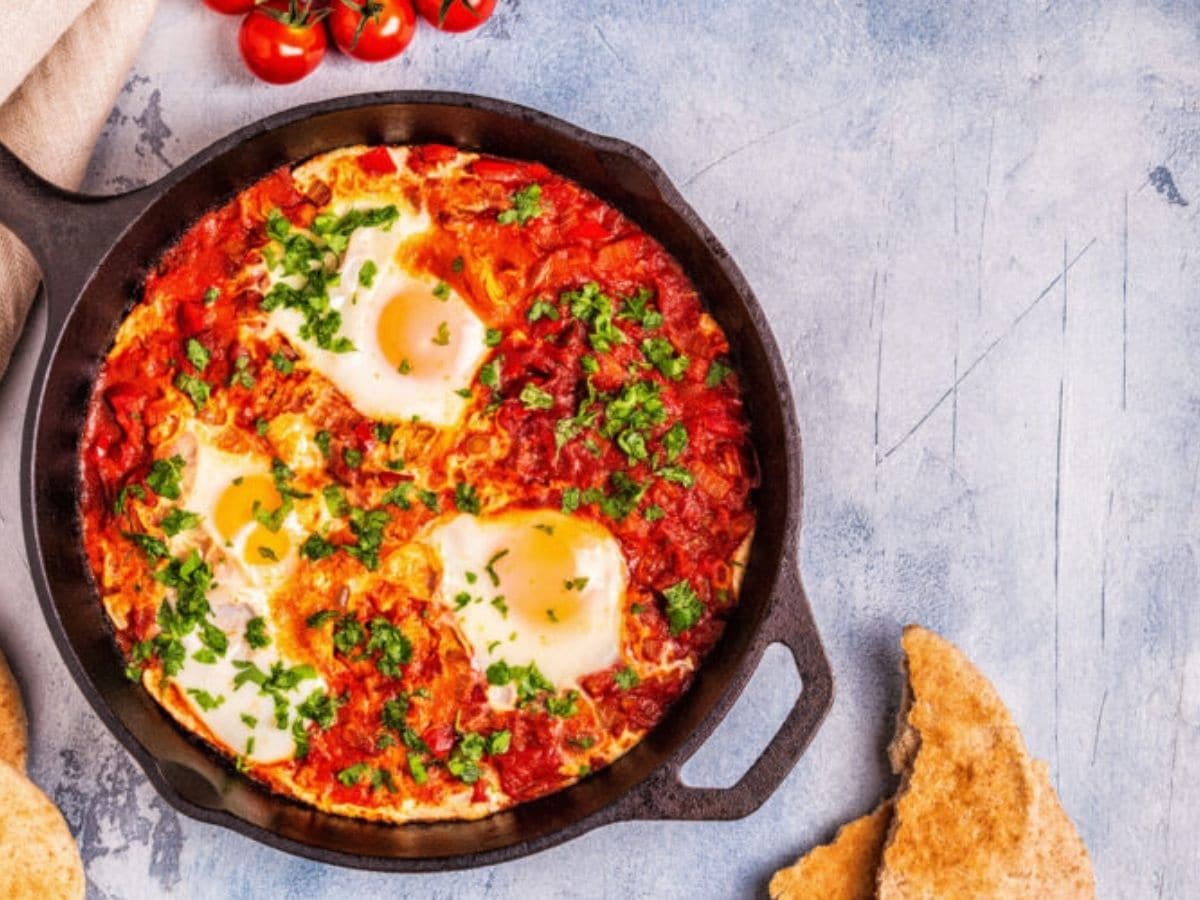 This tasty breakfast is a unique addition to your menu that is packed with European flavor and tons of tomatoes. I love adding a bit of feta on top of the eggs for a little something extra.
Source: Dee Dee Does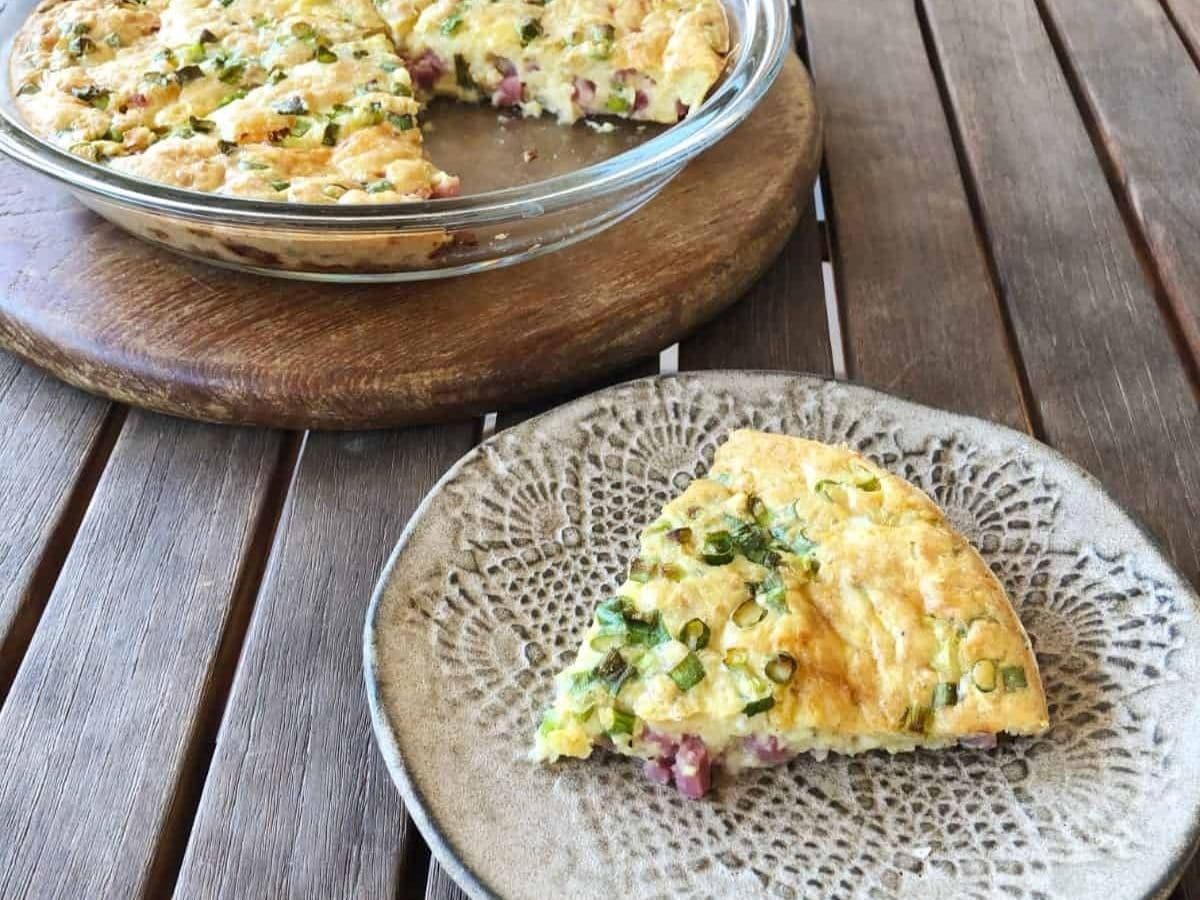 This kind of savory breakfast bake is a great choice for using leftover ham. Of course, I love this year-round with fresh ham and have even made it with bacon. You can even use different cheeses to add a unique flavor.
Source: Simple Nourished Living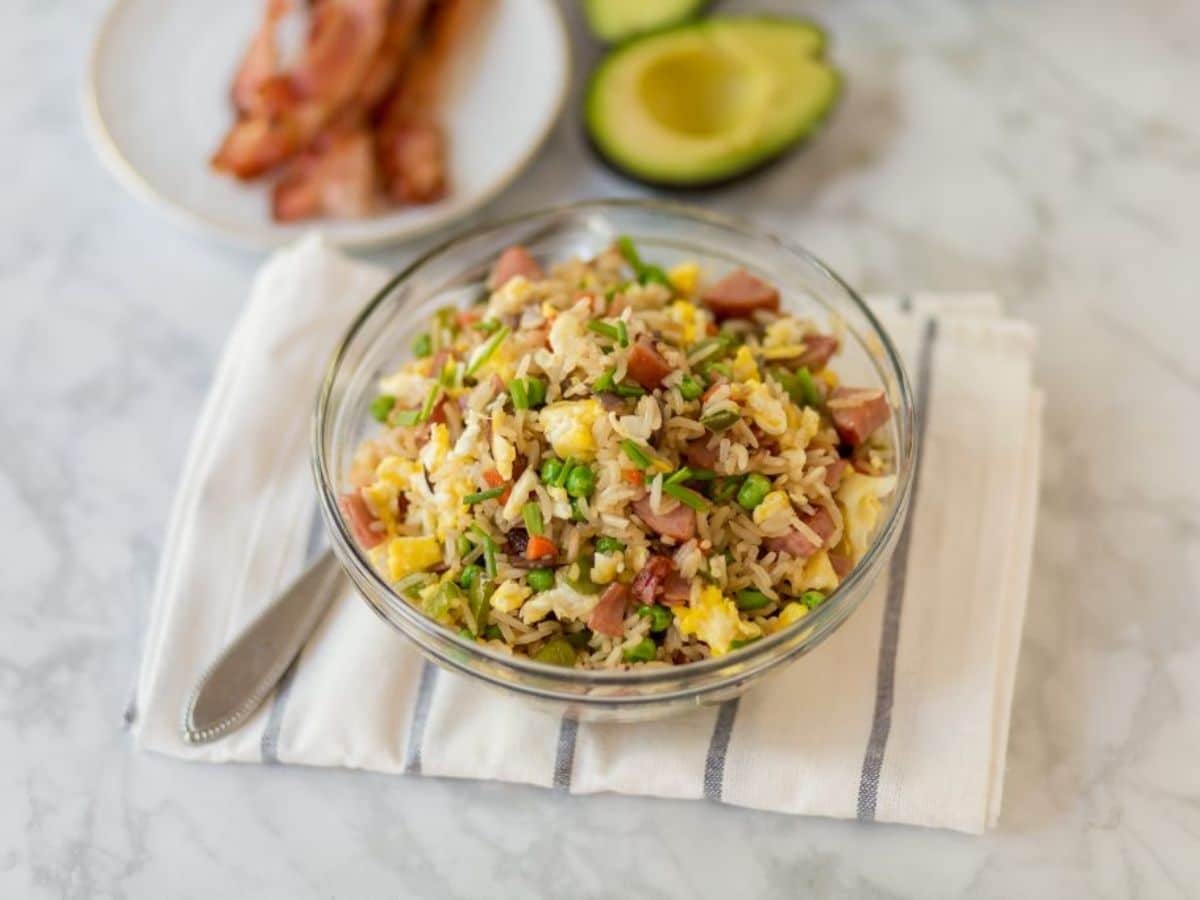 This is a bit heavier a breakfast than some, but it is an excellent choice to start the day and stay full for several hours. I especially like this as a brunch dish with some fresh fruit on the side on those days you want to sleep in.
Source: My Crazy Good Life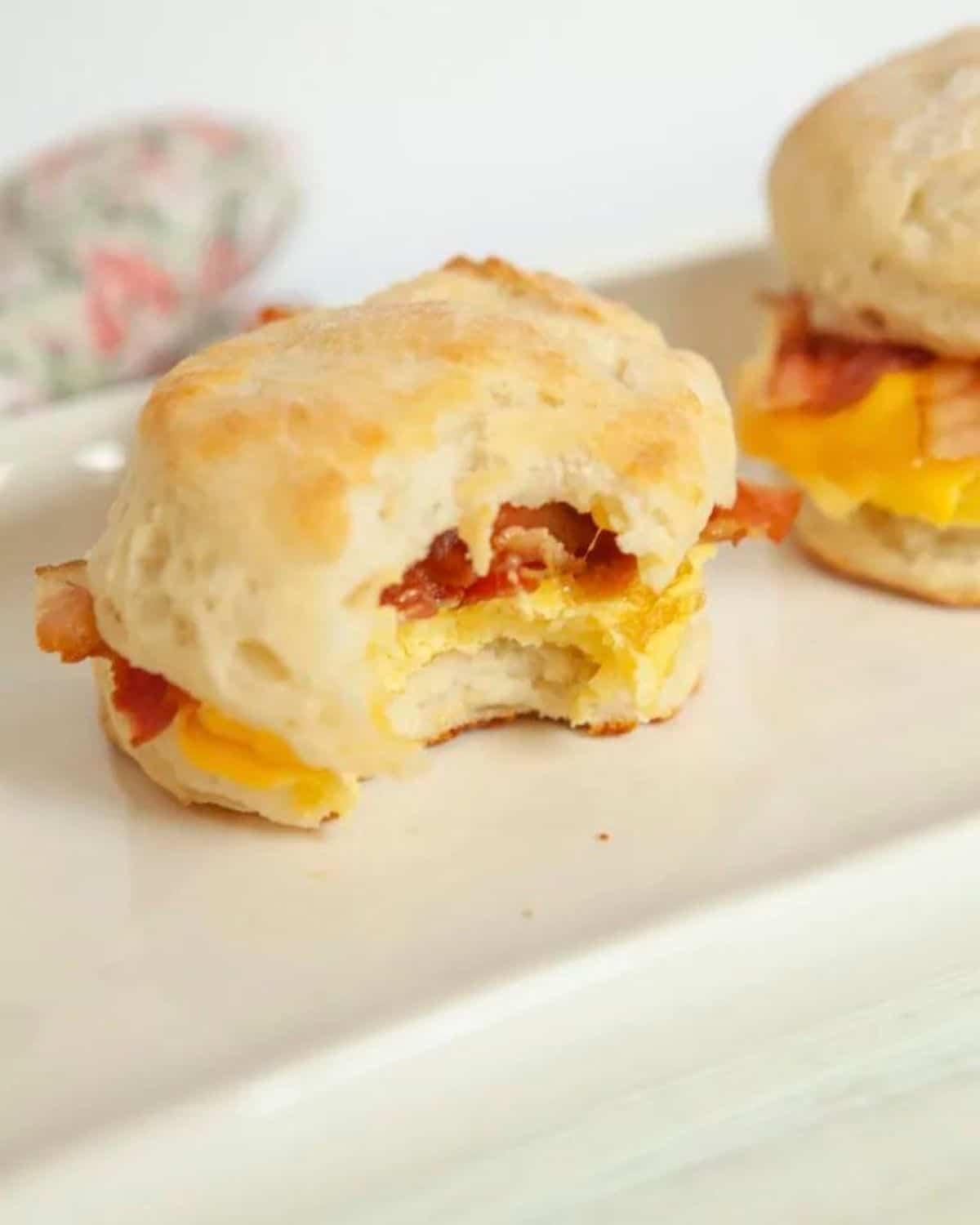 These are super easy to customize and ideal for making in advance. Wrap and freeze them to reheat for breakfast on the go. So easy to make and delicious, plus packed with protein.
Source: Midlife Healthy Living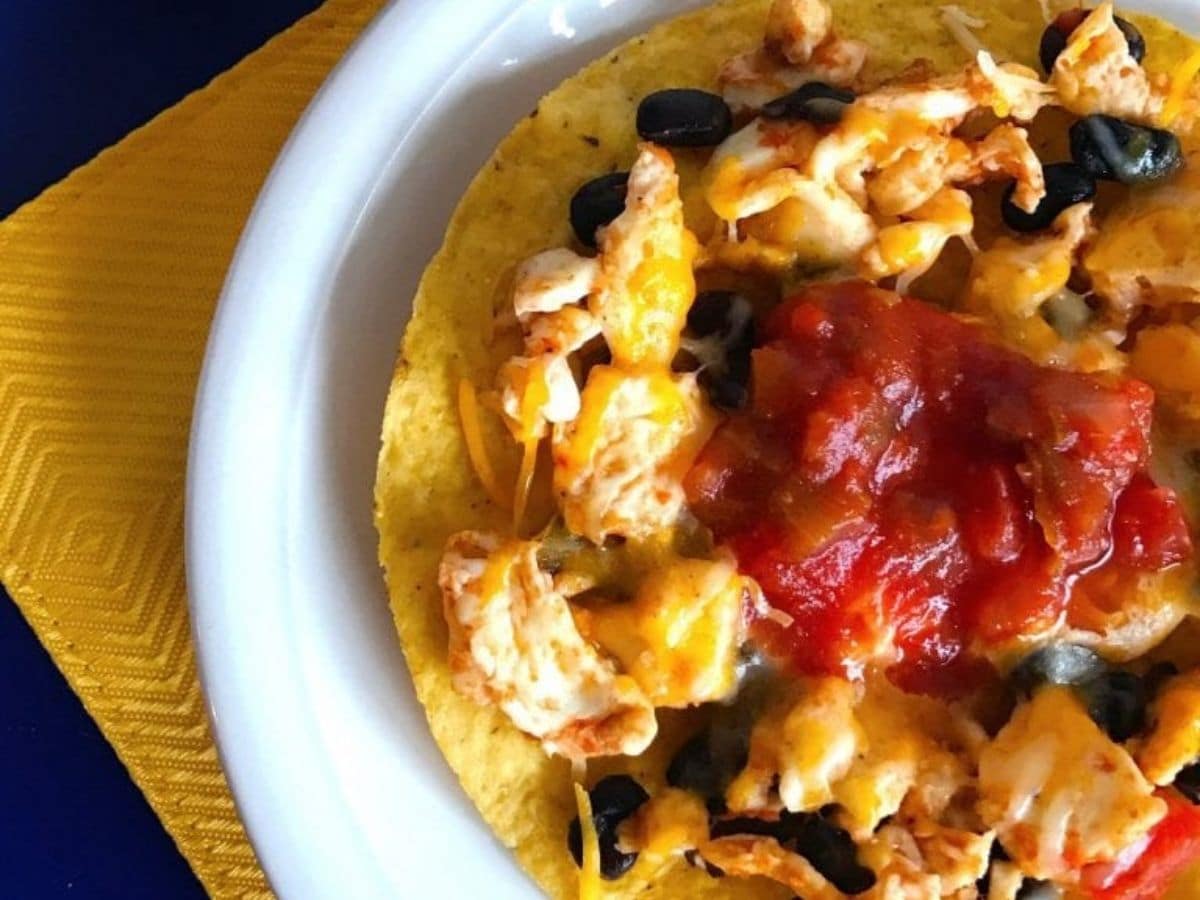 So tasty and easy to make, it's the best combination of flavors to start your day. Top with some fresh cilantro and a bit of salsa too!
Source: Meal Planning Mommies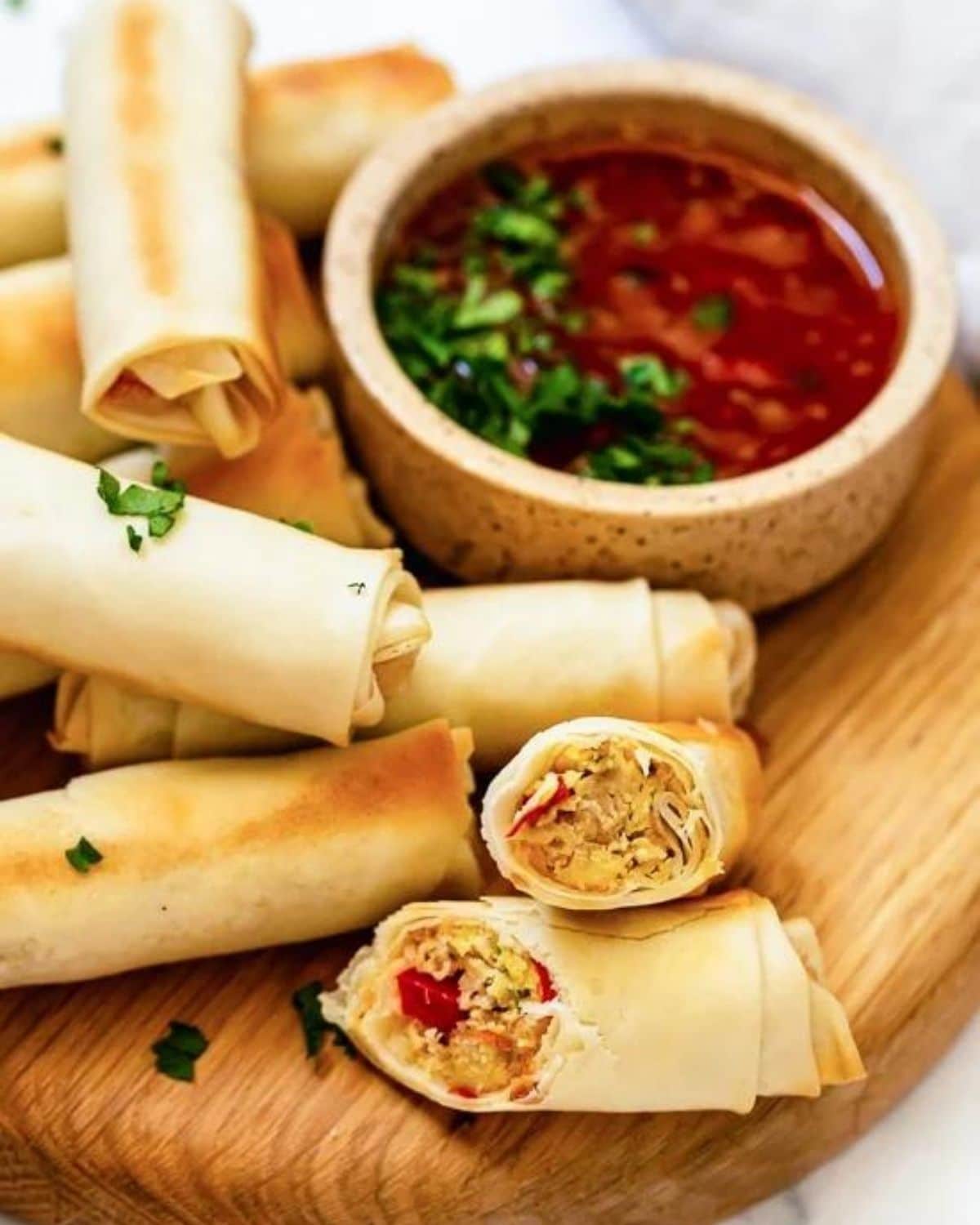 What a brilliant idea! So easy to make and ideal for sharing, these are a good option to make ahead and reheat each morning. I really like using the air fryer to reheat these!
Source: Skinnytaste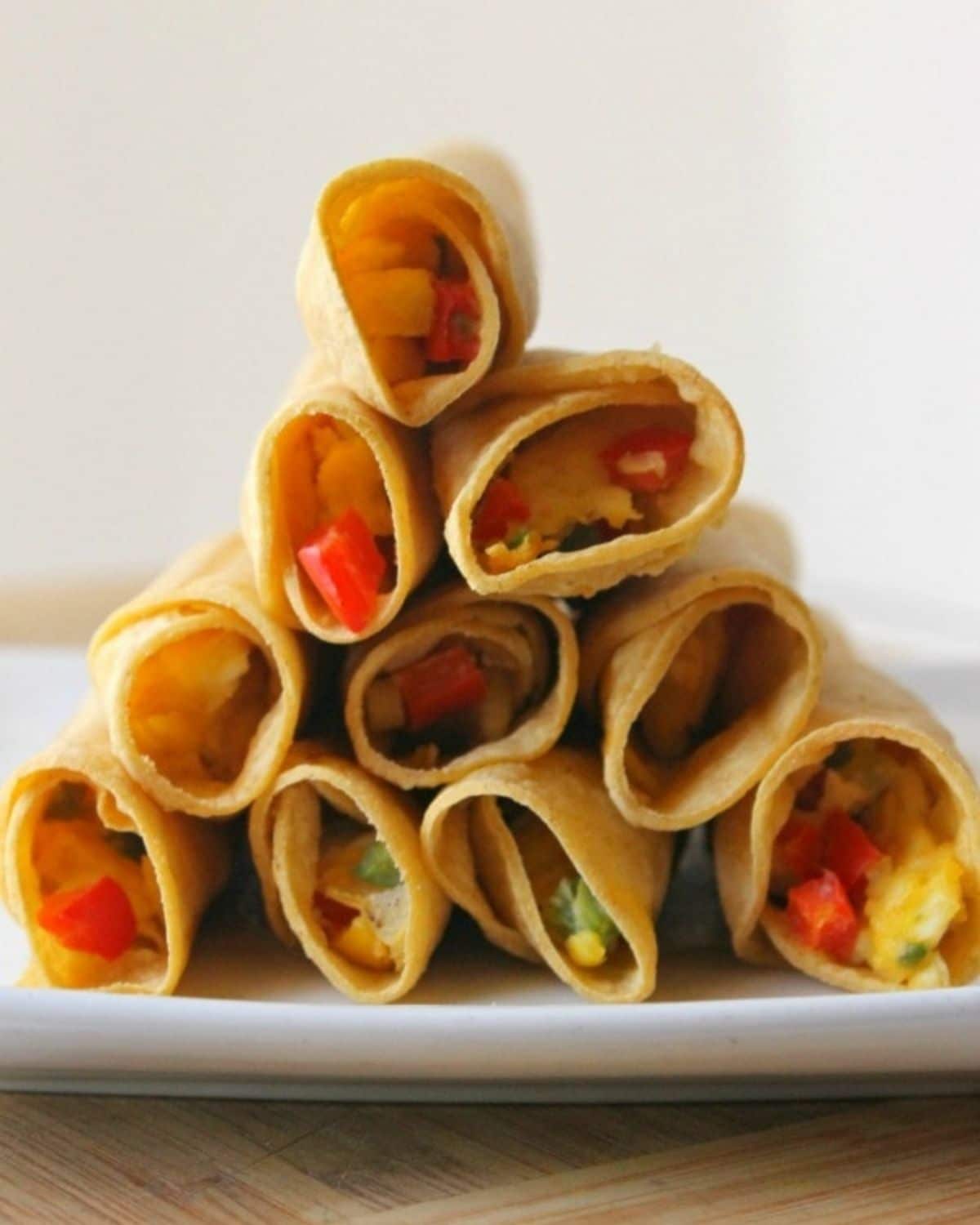 This tasty idea is so fun to make and eat. Dip them into your own favorite salsa and enjoy 2 or 3 for a large meal alongside fresh fruit or some low-point yogurt.
Source: Life Is Sweeter By Design
Sweet WW PersonalPoints™ Breakfast Recipes
Some of us prefer a sweet treat for breakfast, and this list really includes some of the best options that are low in points and delicious. Make one or all of them to add to your menu this month!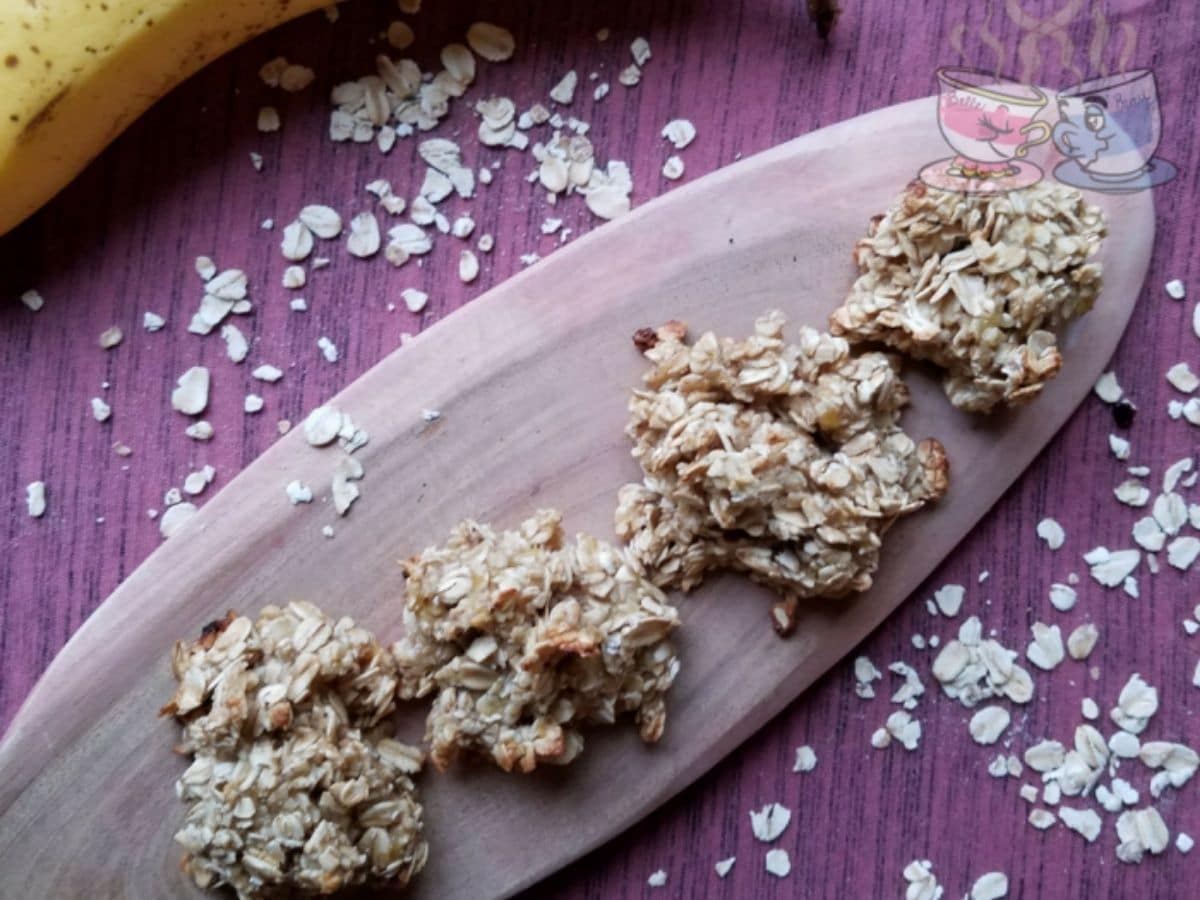 Cookies for breakfast? Yes, please! Add some raisins and they feel like a real dessert but are really just a simple fiber-packed breakfast that is ideal for making in batches to eat on the go on busy mornings.
Source: You Brew My Tea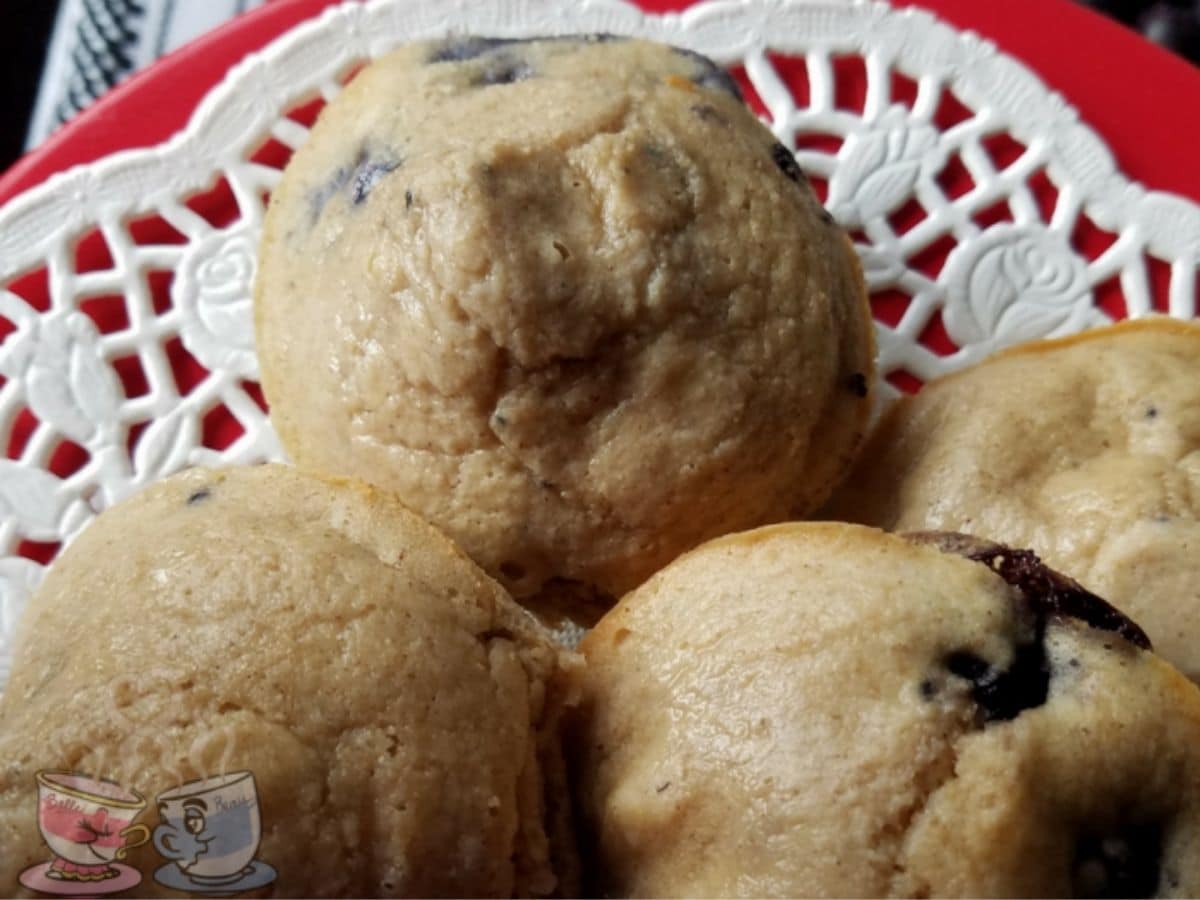 If you haven't yet, Kodiak mix is one of my favorite tools in the kitchen arsenal that keeps me on track. This blueberry muffin recipe utilizes the base of that mix for the muffin and is a great low-point option.
Source: You Brew My Tea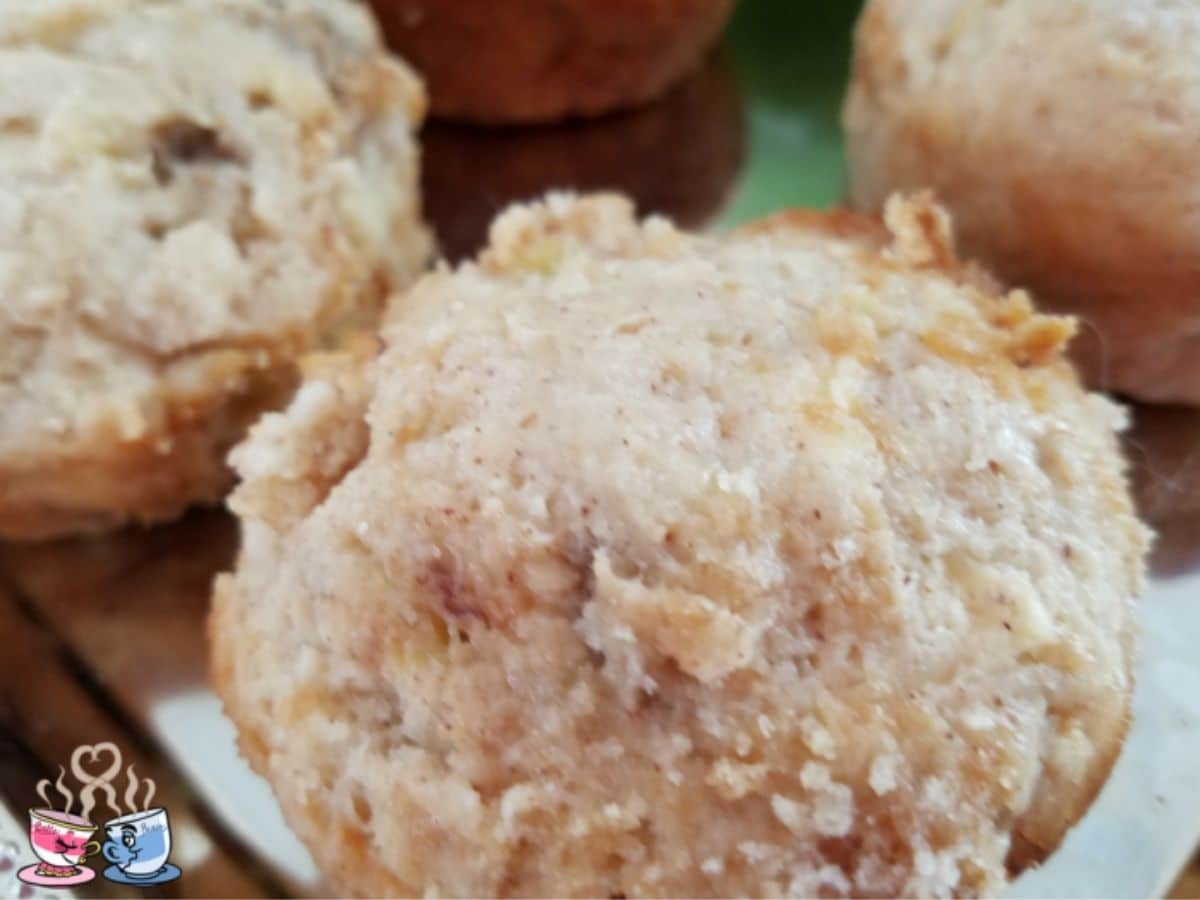 Apple and cinnamon go together almost as well as peanut butter and jelly - so these muffins are no surprise in being fantastic. You can whip these up with a cake mix base and enjoy them even without sacrificing a ton of points from your daily allowance.
Source: You Brew My Tea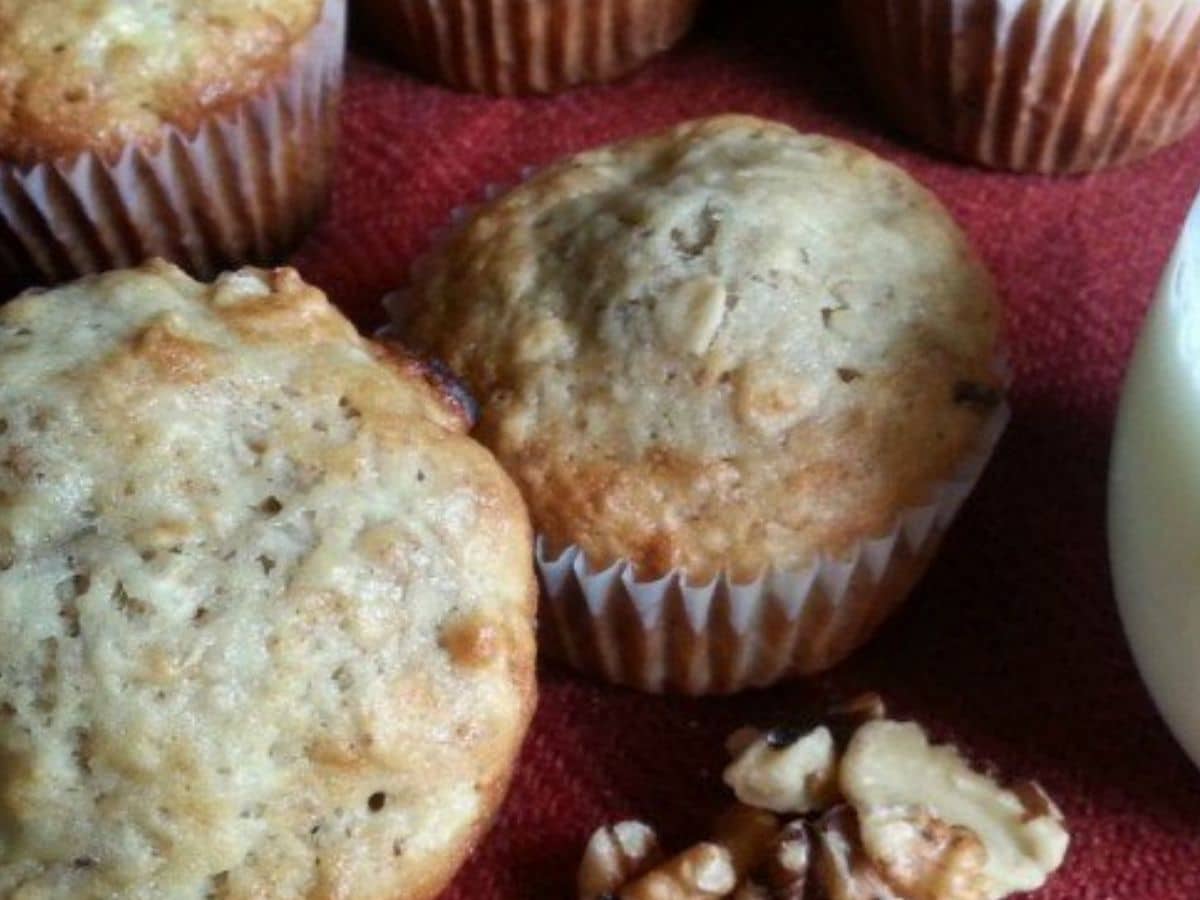 If you like a good slice of banana bread then you are sure to adore this banana nut oat muffin recipe. It has tons of protein from the nuts and is seriously loaded with classic banana bread flavor. Always a hit year-round at our breakfast table.
Source: You Brew My Tea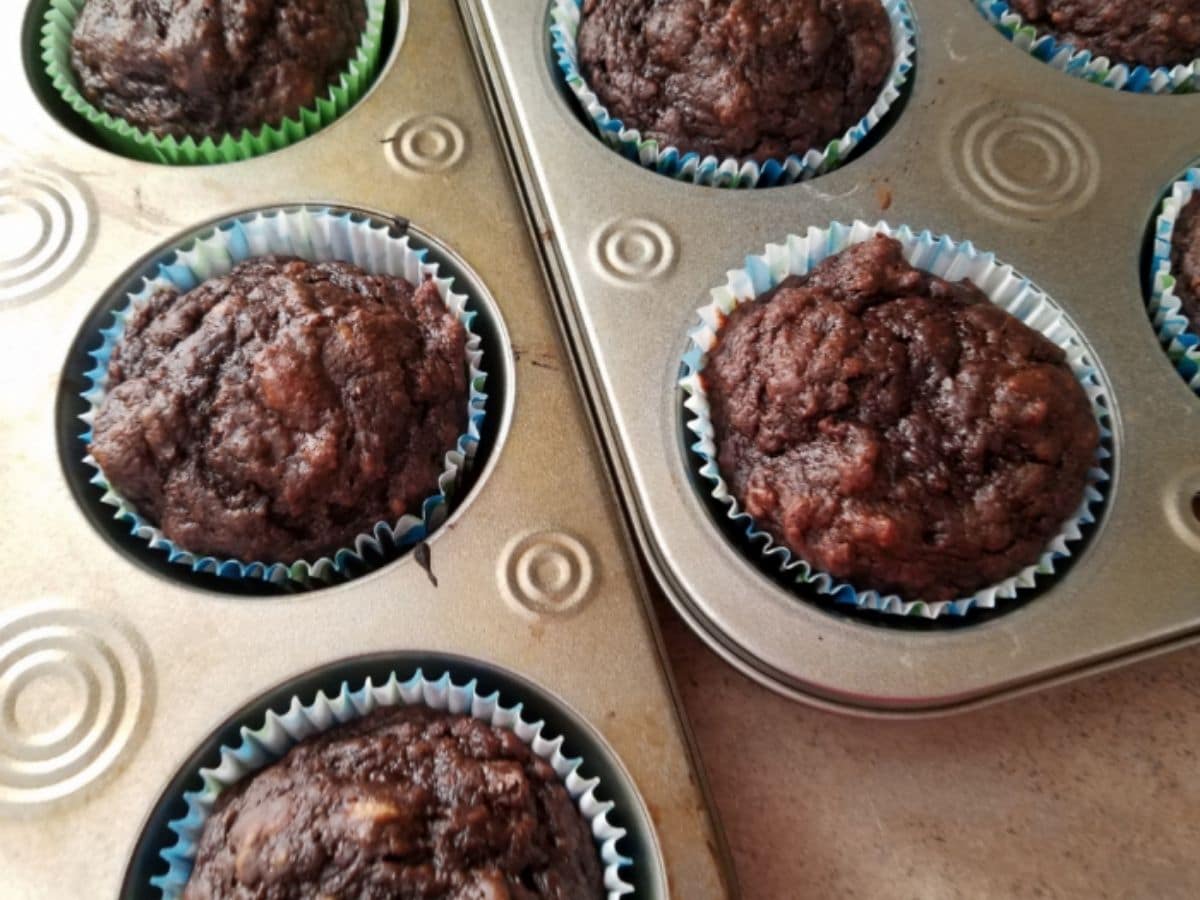 Did somebody say chocolate? Why yes - they definitely did! This recipe is probably one of my all-time favorite creations. It has just enough chocolate flavor to satisfy and is always a low-point option.
Source: You Brew My Tea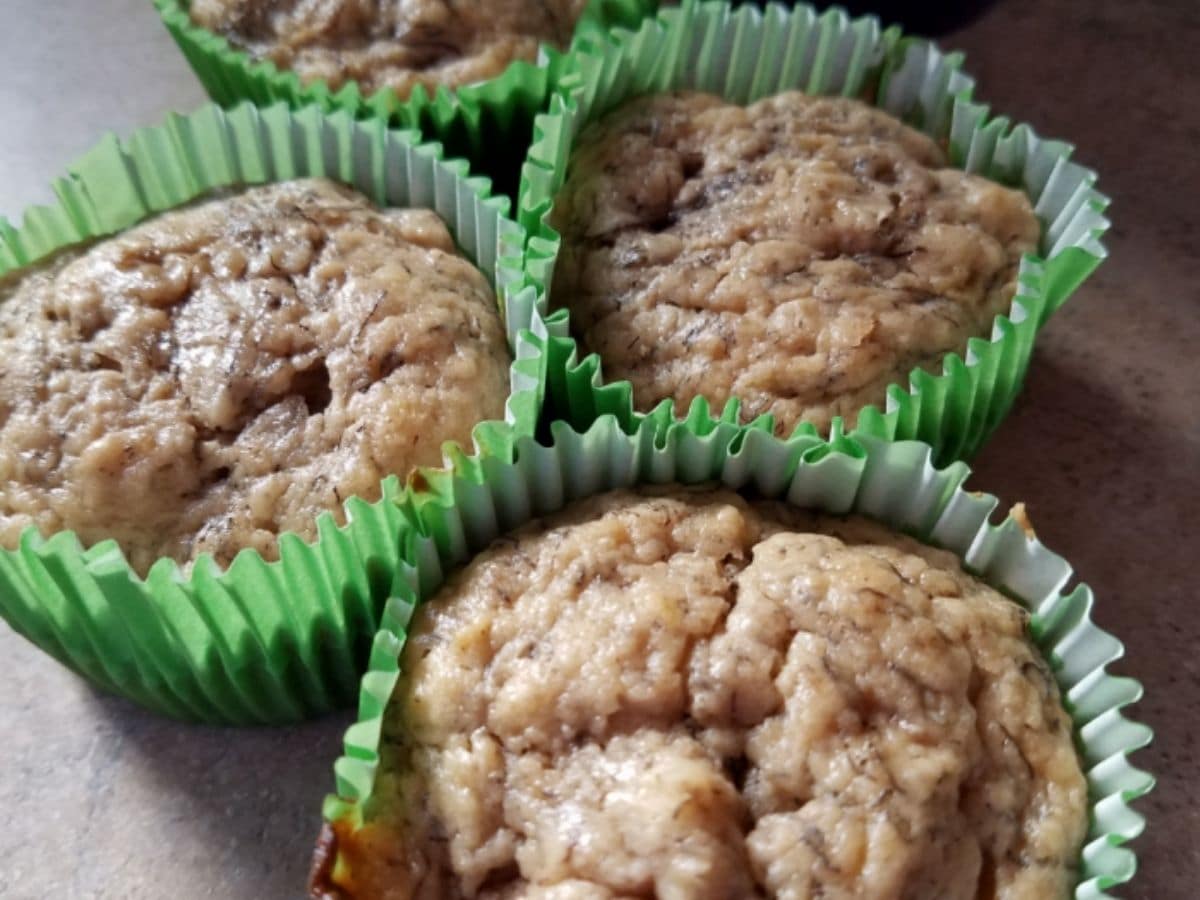 Peanut butter is the ultimate in easy protein choices for any meal of the day. Adding it to a simple muffin turned these into not just a sweet treat but also the ideal protein-packed start to your day.
Source: You Brew My Tea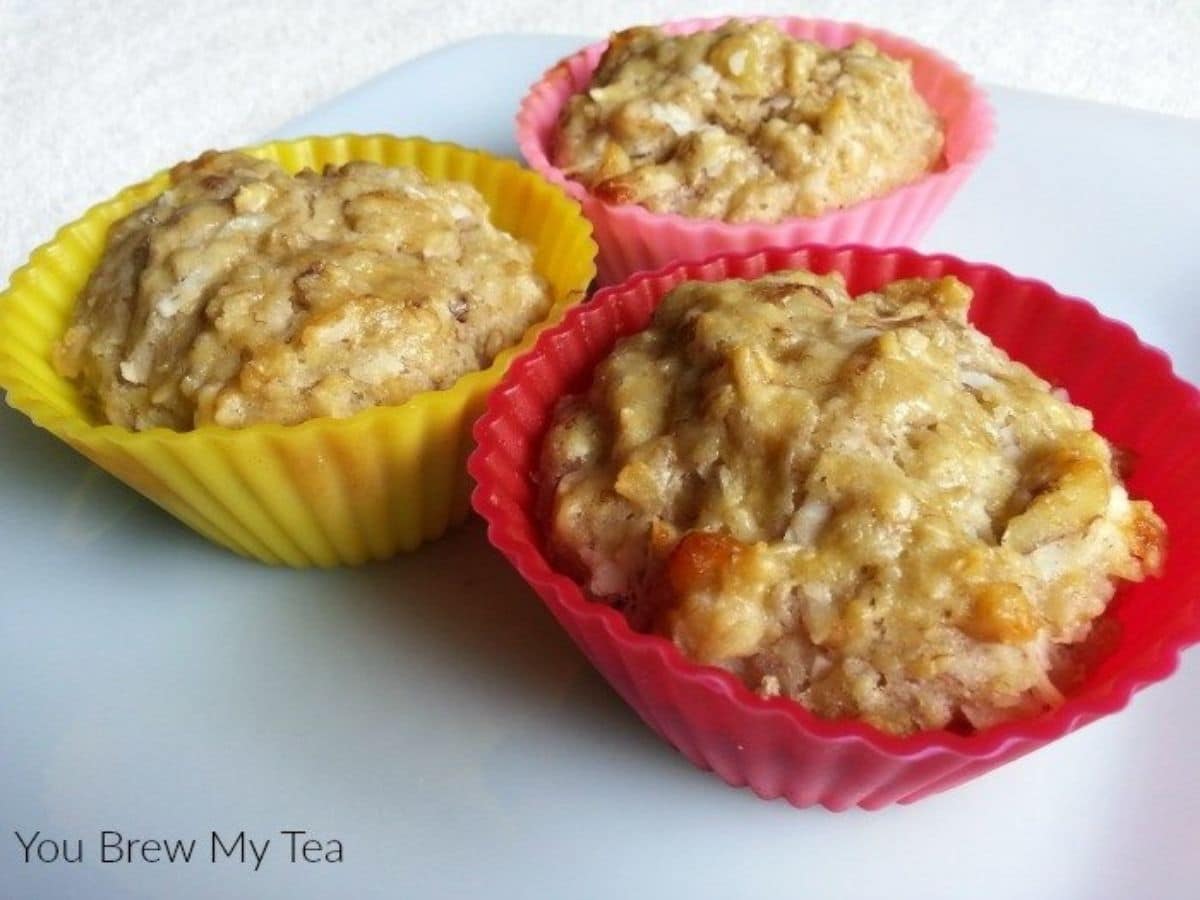 I am a sucker for coconut, and this combination is a great choice that adds to the overall tropical flavor I love. They pair great alongside some nuts or lean protein for breakfast, and I've even been known to eat these for dessert.
Source: You Brew My Tea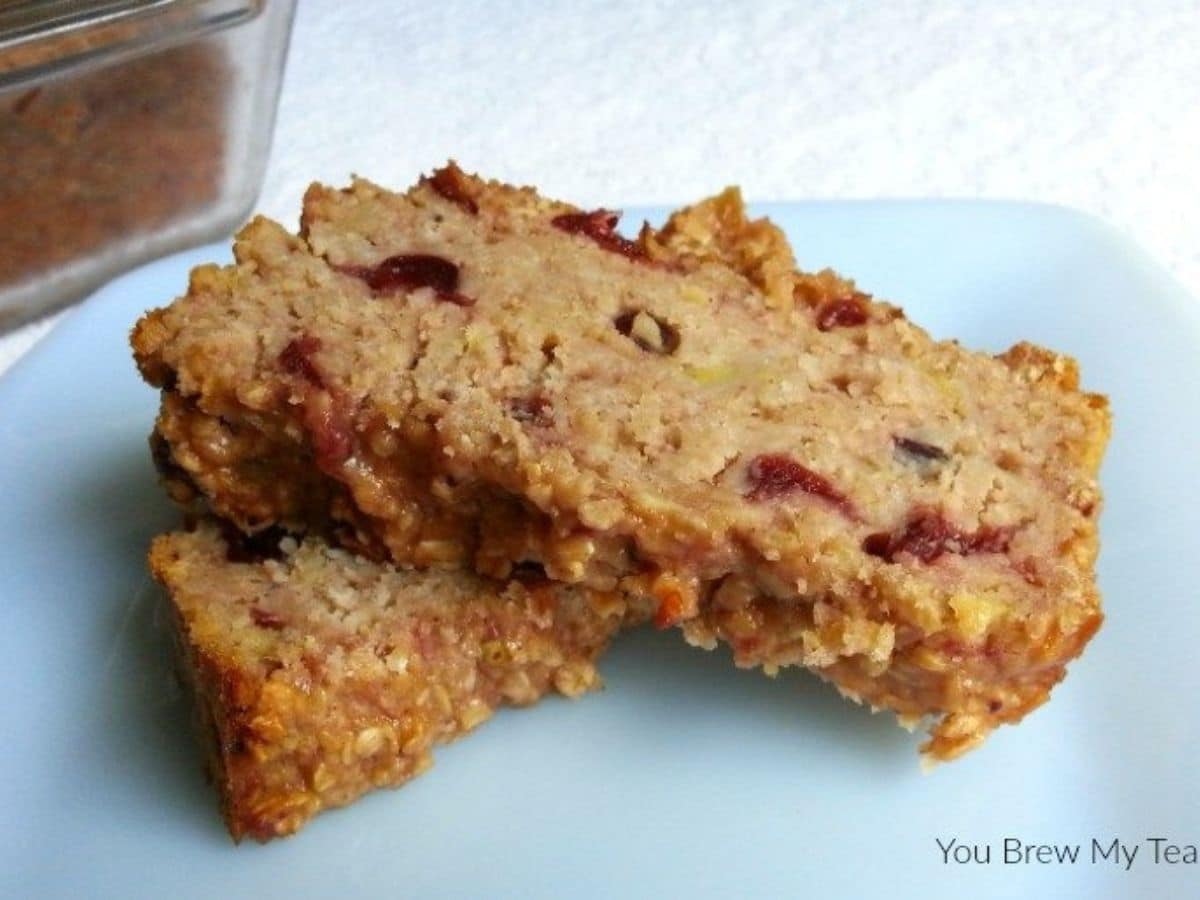 Use up that leftover cranberry from Thanksgiving or Christmas to make this easy recipe. It's such a unique flavor blend and surprisingly perfect together!
Source: You Brew My Tea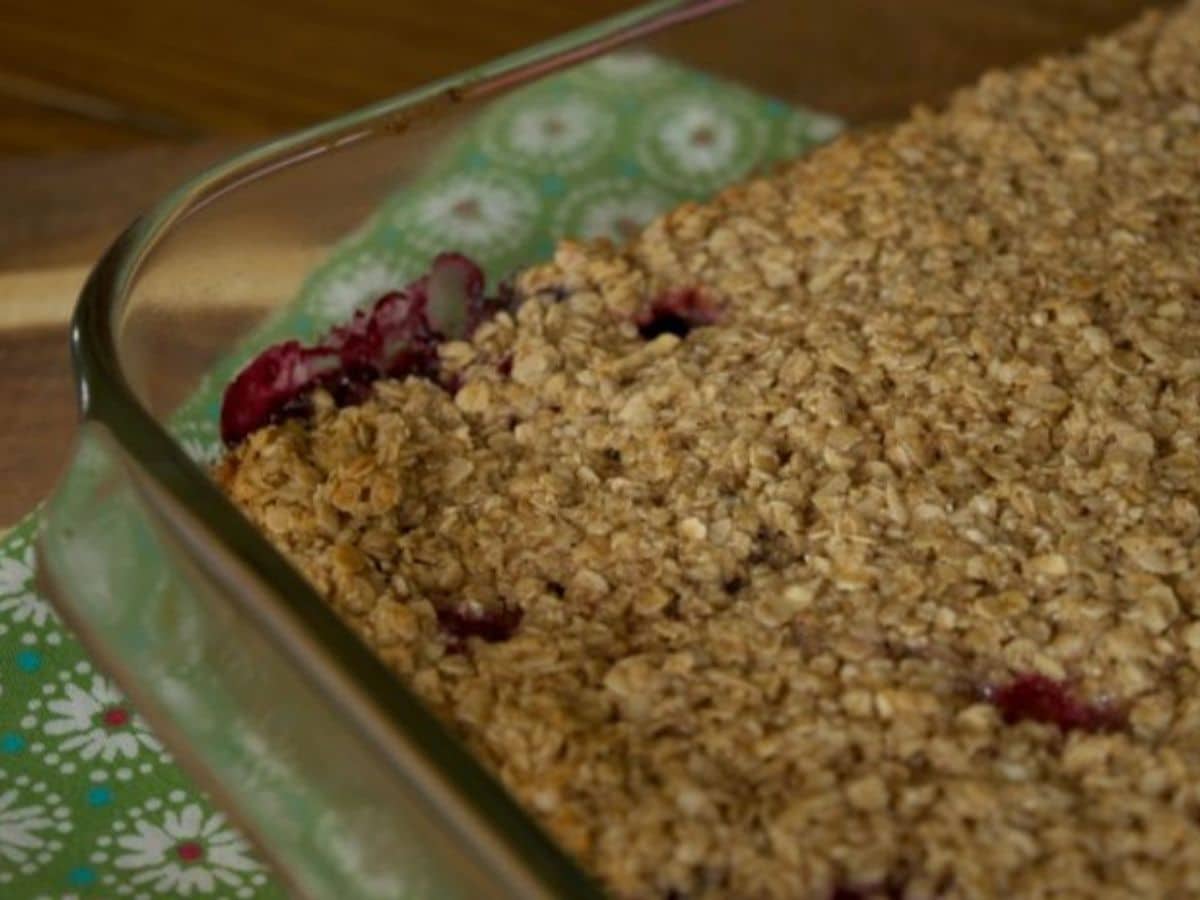 One of the few ways that I will eat oatmeal is in baked oatmeal like this one. There is just something about this recipe that really satisfies my sweet tooth but also keeps me full for hours with so much fiber from the oatmeal.
Source: You Brew My Tea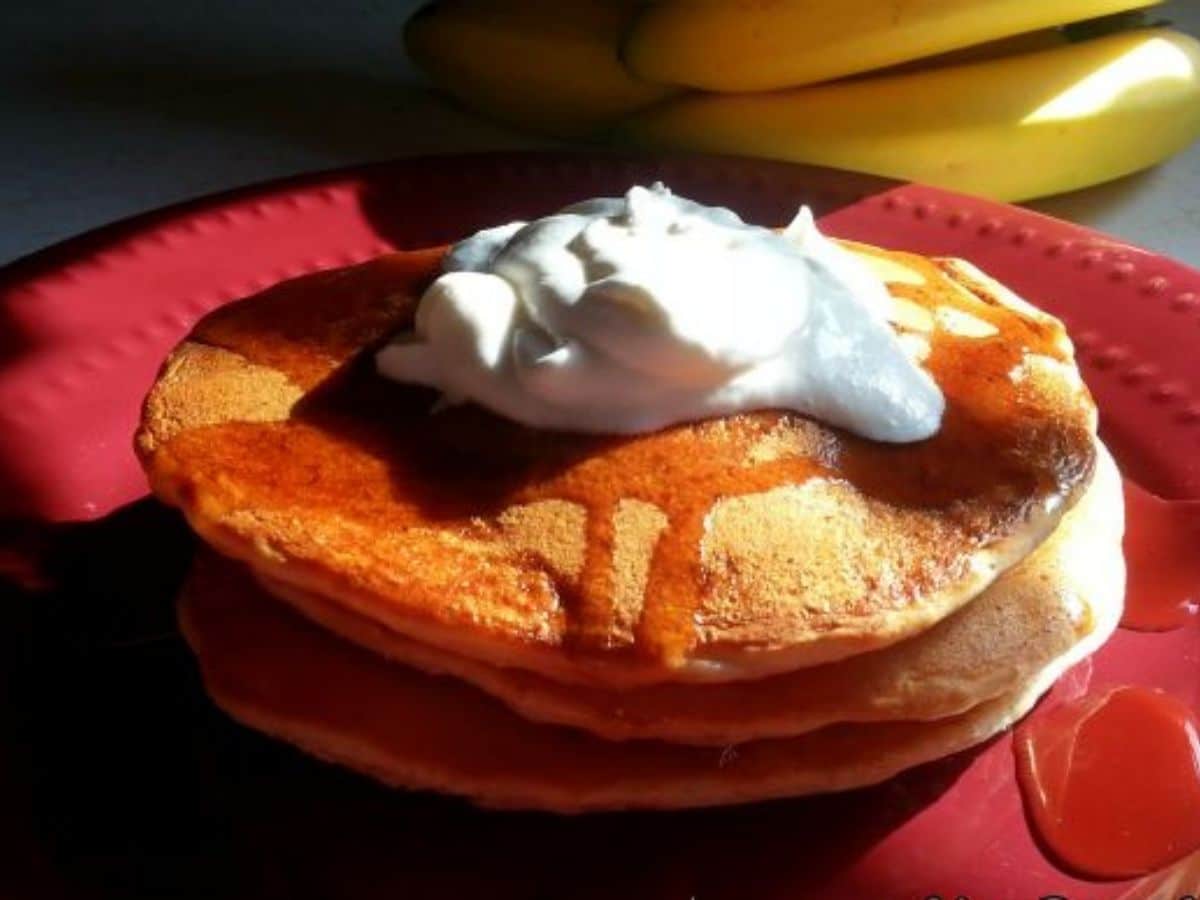 Nothing is more classic than a good pancake, and this one is a personal favorite because it uses up those ripe bananas that often get overlooked in the fruit bowl. I love them alongside some turkey bacon or ham for a nice hearty breakfast!
Source: You Brew My Tea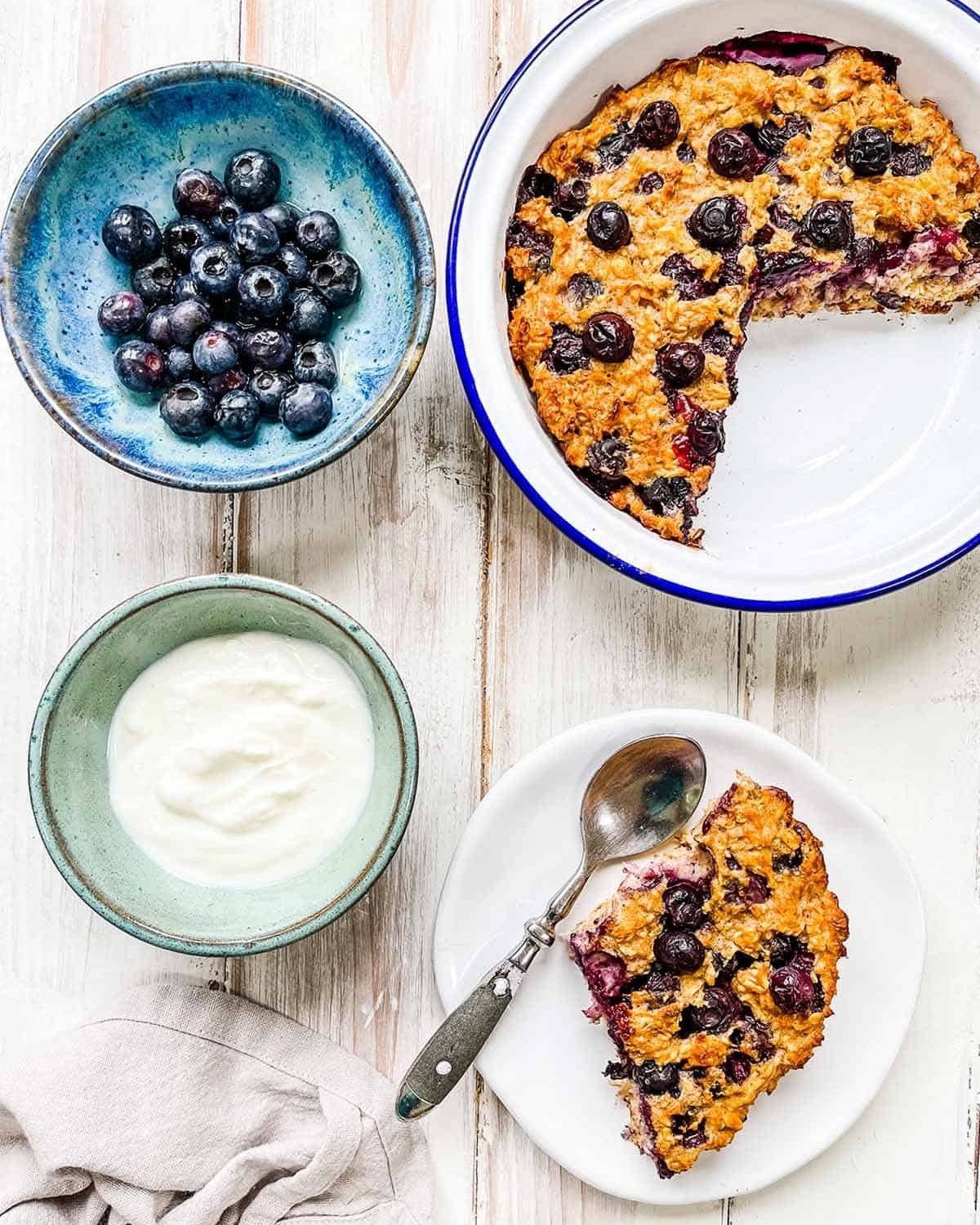 Baked oatmeal is always a favorite breakfast to make ahead for easy breakfasts in the morning. This one uses oatmeal, fat-free yogurt, blueberries, banana, and maple syrup to create a deliciously sweet breakfast.
Source: Pointed Kitchen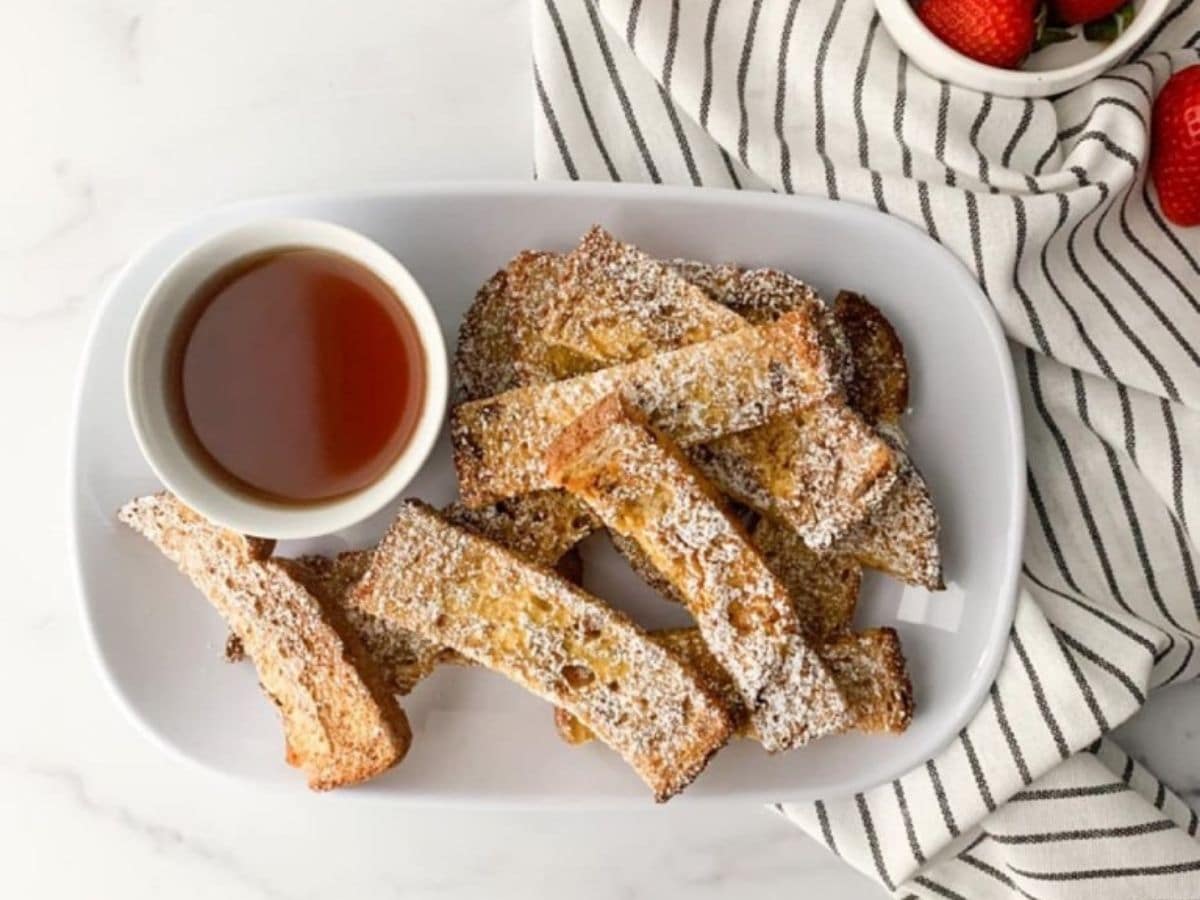 If you thought you'd never have French toast on the WW plan, you are wrong! This recipe is fantastic and uses the air fryer to get the crisp exterior you love while keeping the points and calories low.
Source: Keeping on Point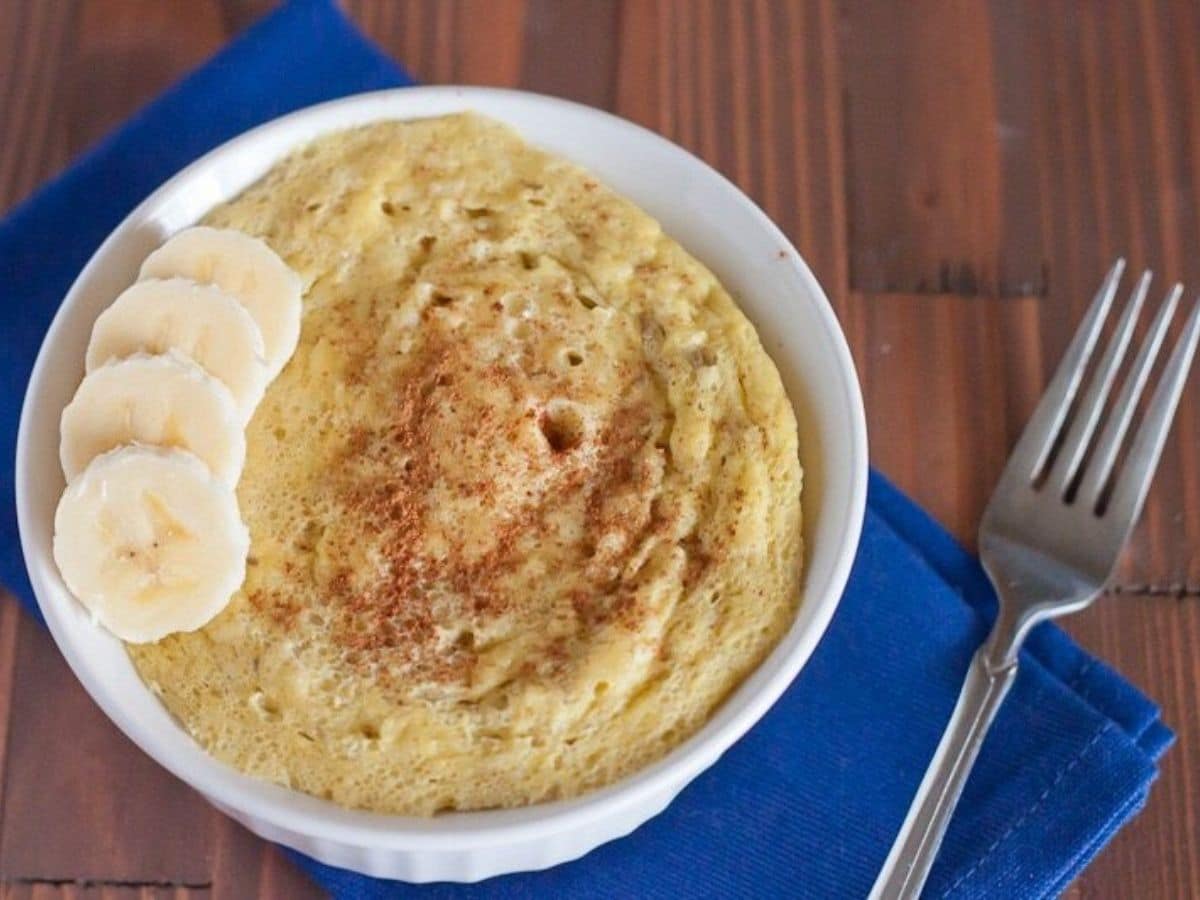 This is a unique combination of banana and eggs that is light, fluffy, and low in points. While it's not a personal favorite, I have seen many who rave over it. Add it to your menu and serve with sugar-free syrup drizzled over the top.
Source: The Holy Mess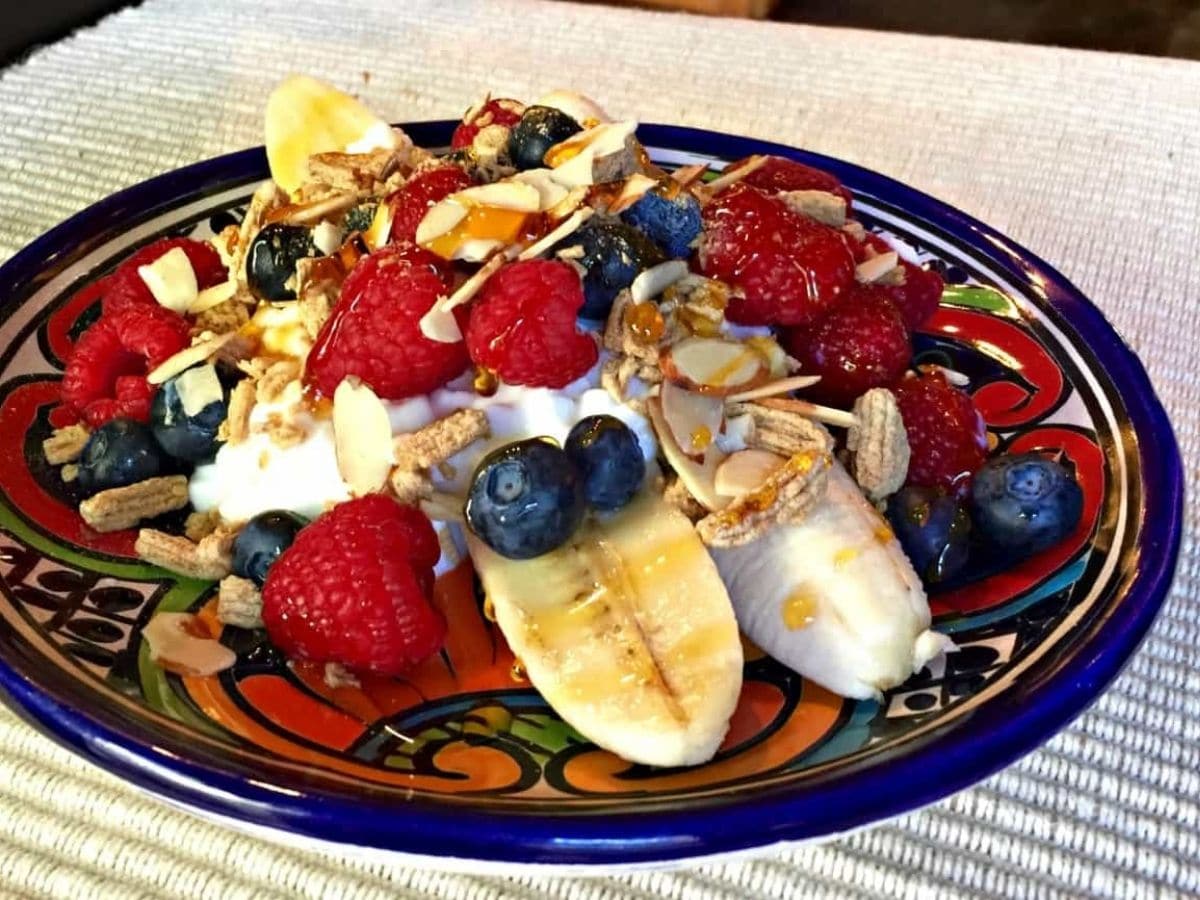 I absolutely adore this idea! Why not use bre3akfast as a time to enjoy a fun dessert? Instead of ice cream, you use yogurt with your fruits. It's really a great choice that is tasty, healthy, and low in points.
Source: Simple Nourished Living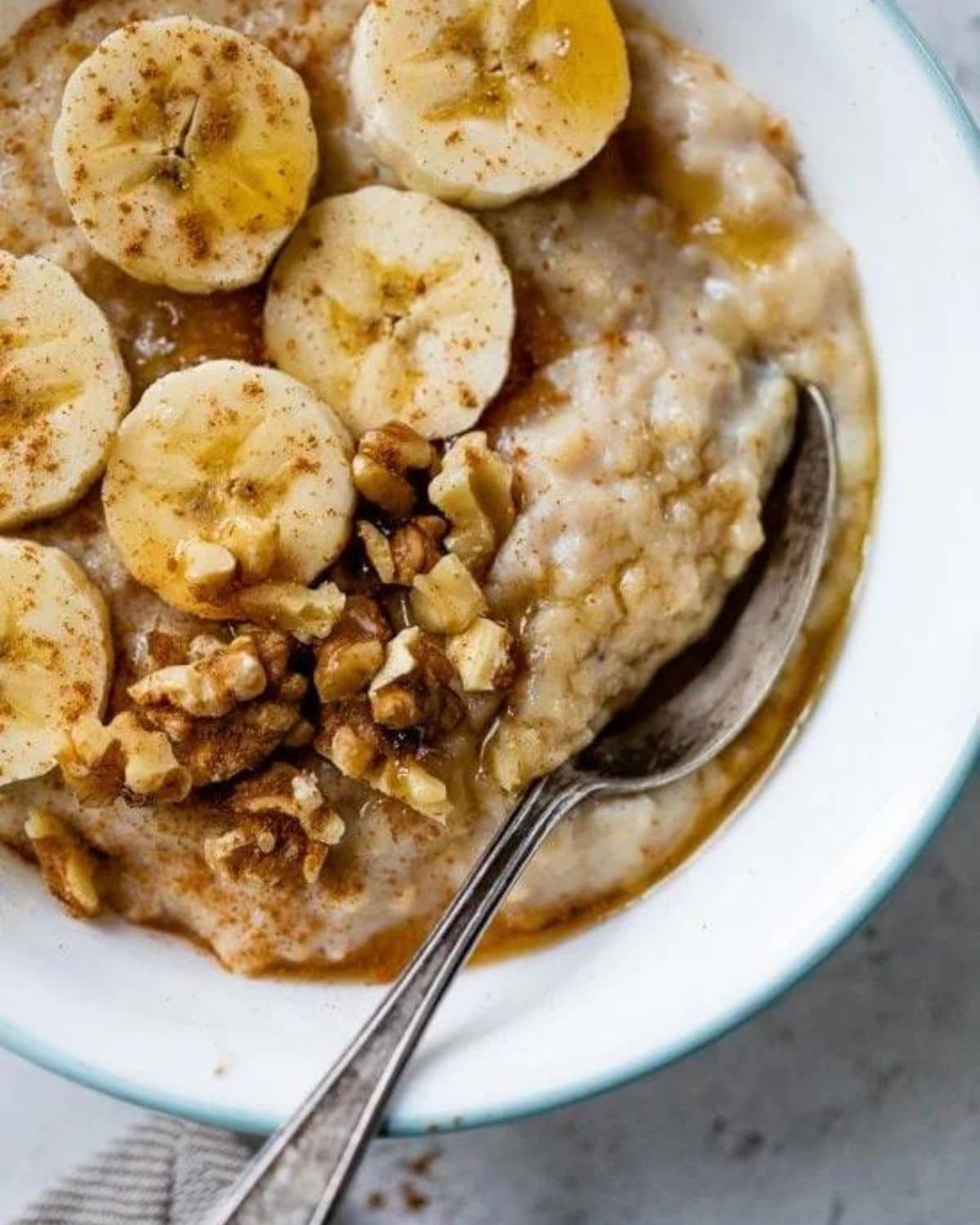 This oatmeal recipe is so good and packed with protein. A great comforting recipe for breakfast that everyone loves with the crunch of nuts and tasty banana flavor!
Source: Skinnytaste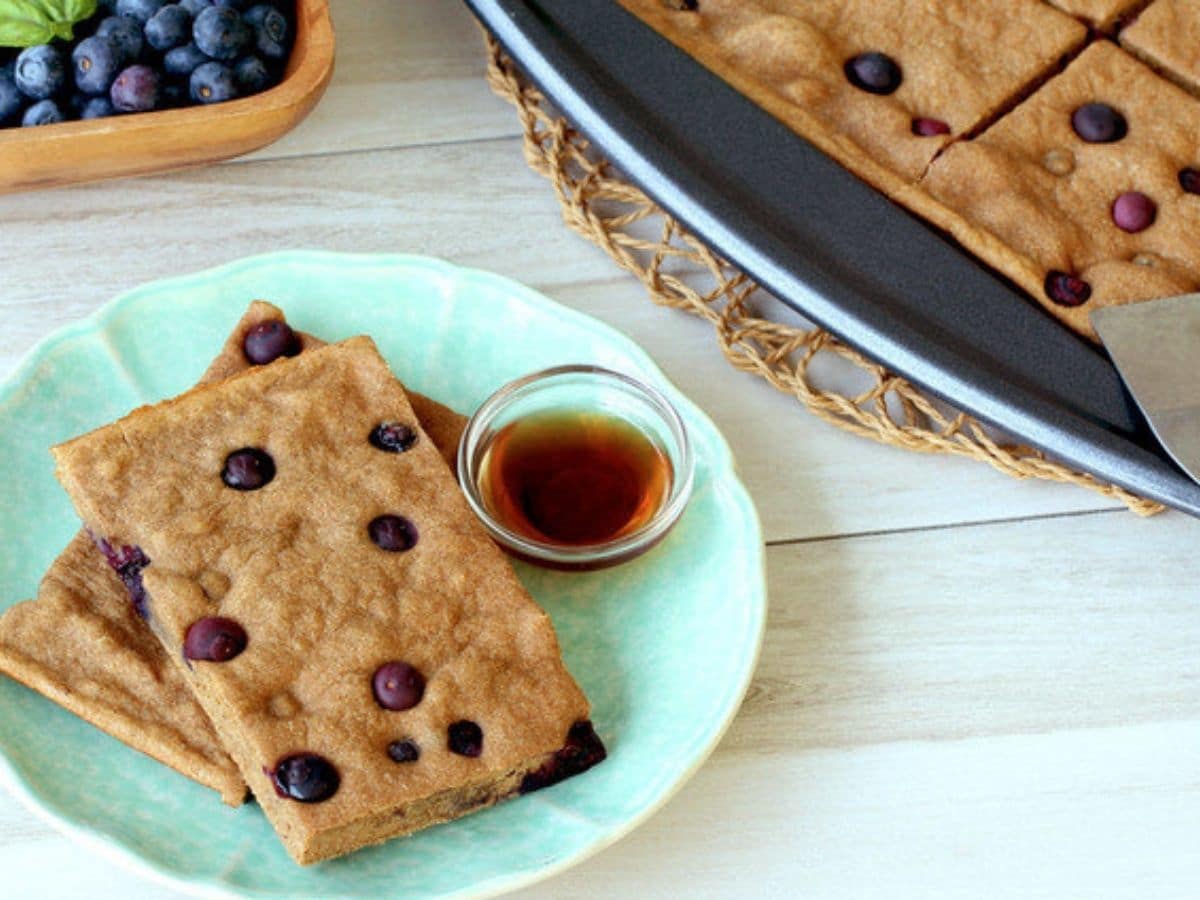 What a fun way to serve up pancakes! I love this easy recipe and would mix it up a bit with different fruits for a unique flavor that is still easy and low in points.
Source: Hungry Girl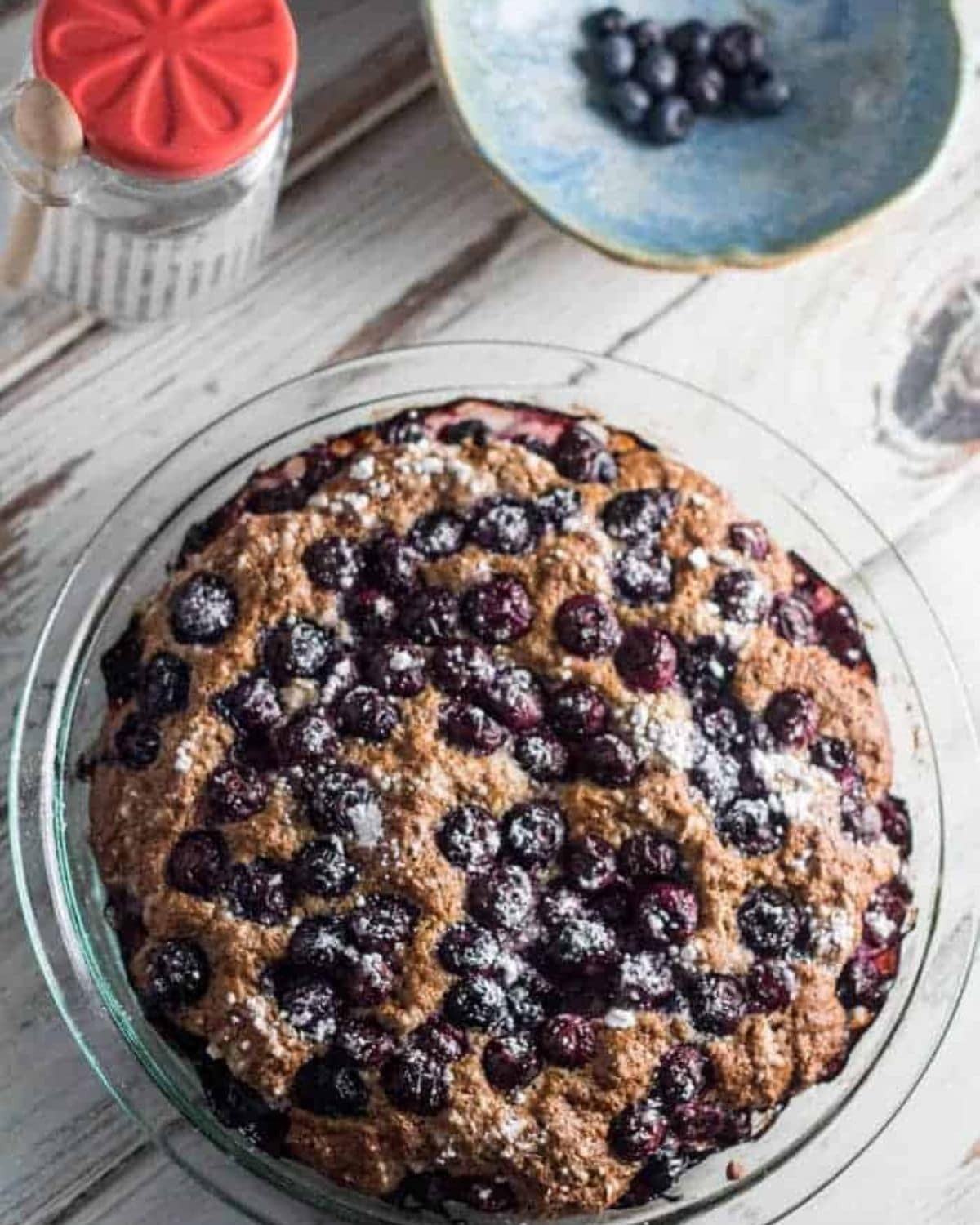 Oh my goodness! This just sounds fantastic! I really love how easy this is to make and that it is ideal for breakfast, brunch, dessert, or a snack!
Source: Dash of Herbs
Yield: 6
Breakfast Deviled Eggs + 32 WW PersonalPoints™ Breakfast Recipes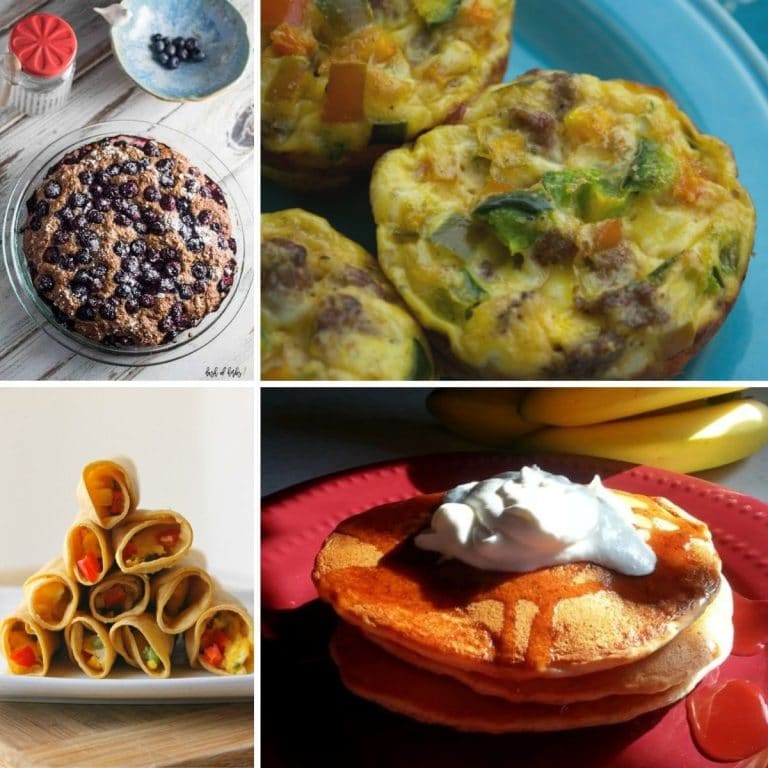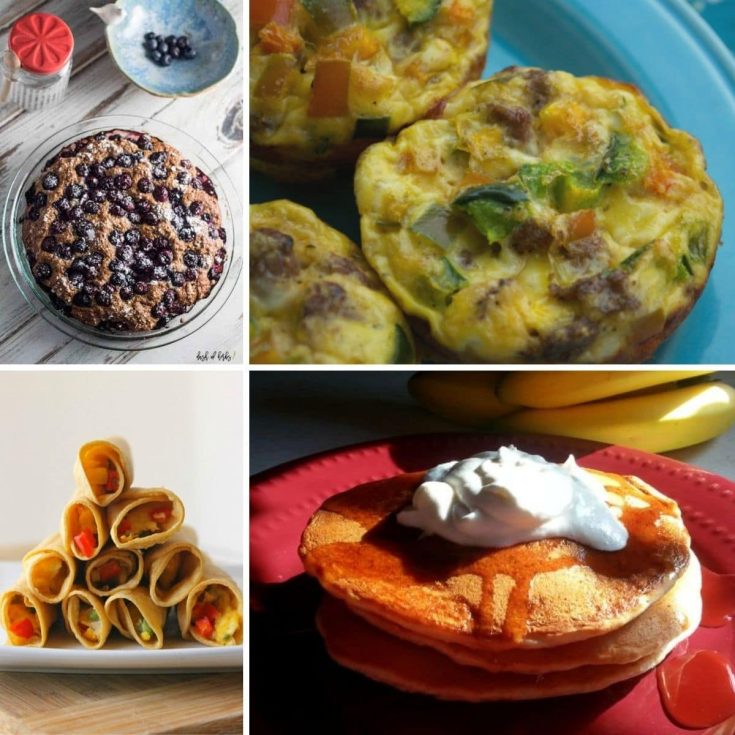 This easy breakfast-deviled egg recipe is a great option to add to your weekday menu that is fast, easy to make, and packed with protein!
Ingredients
6 large hard boiled eggs
¼ cup non-fat plain Greek yogurt
1 tablespoon mustard
2 tablespoons bacon crumbles
¼ teaspoon garlic powder
¼ teaspoon smoked paprika
¼ teaspoon salt
¼ teaspoon black pepper
Instructions
Peel and slice the eggs in half lengthwise.
Scoop the yolk out of the egg into a bowl and mash with the yogurt, mustard, garlic powder, paprika, salt, and black pepper.
Fold in the bacon crumbles.
Pipe or scoop the mixture into the egg whites and serve.
Notes
This is a great option for serving as breakfast, a snack, or even a fun appetizer.
Nutrition Information:
Yield:
6
Serving Size:
1
Amount Per Serving:
Calories:

93
Total Fat:

6g
Saturated Fat:

2g
Trans Fat:

0g
Unsaturated Fat:

3g
Cholesterol:

189mg
Sodium:

210mg
Carbohydrates:

1g
Fiber:

0g
Sugar:

1g
Protein:

8g