This Easy Pumpkin Cream Cheese Bread Recipe is going to become a favorite option for your family.  I love yummy sweet bread for breakfast, but it also makes the ideal snack or dessert.  As a healthier option, it fits into your WW points or diet plans with ease.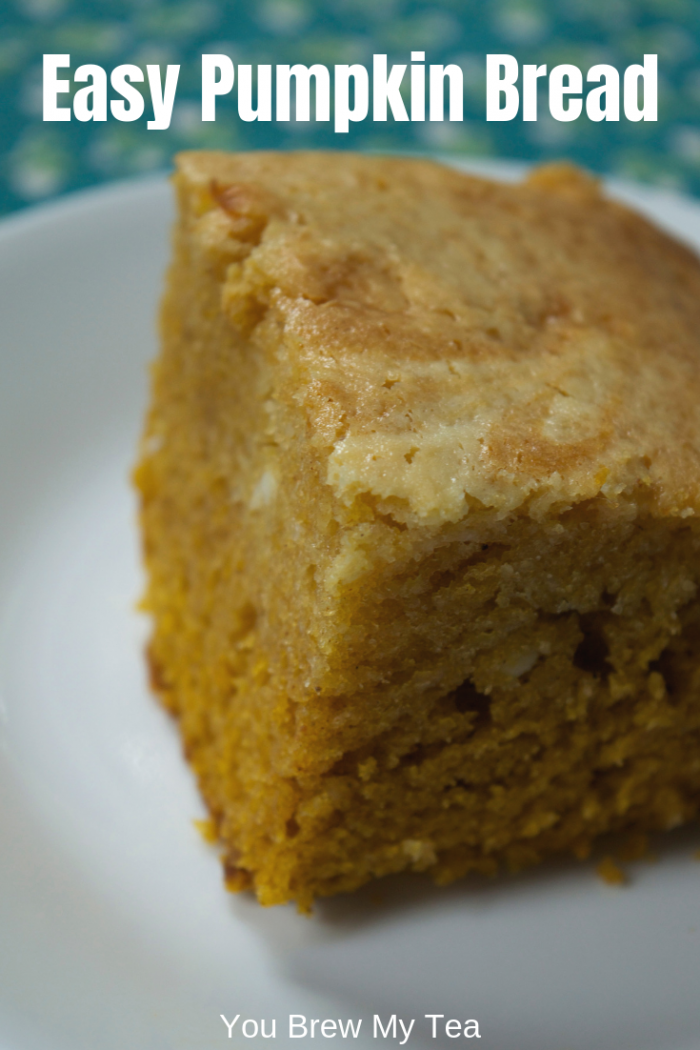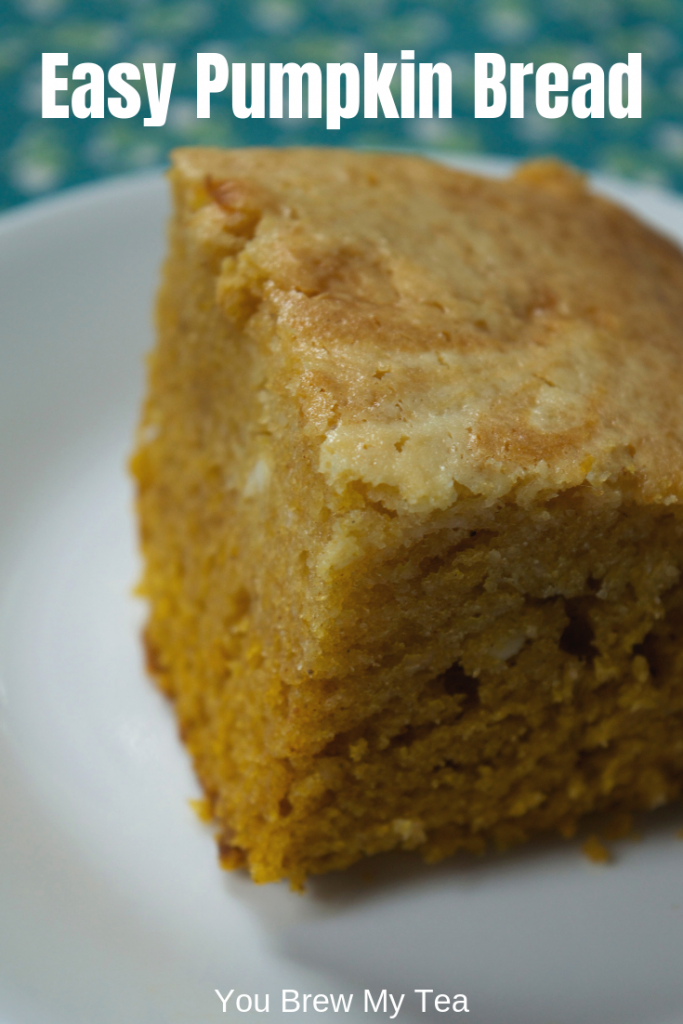 Easy Pumpkin Cream Cheese Bread Recipe
This post contains affiliate links. I earn a small commission on purchases made via these links. 
I absolutely love making this easy pumpkin cream cheese bread for a fast breakfast.  Coming in with only 5 SmartPoints per piece on the WW FreeStyle plan means this works great for fitting into my daily points allowance.  It also feels super decadent but truly isn't.  In this recipe, I have used all regular ingredients.  If you prefer to lower sugar intake, you can easily substitute the sugar with your preferred baking sugar substitute.
Ingredients for Pumpkin Cream Cheese Bread
Pumpkin Puree
Eggs
Vanilla Extract
Sugar
All-Purpose Flour
Baking Soda
Baking Powder
Salt
Pumpkin Pie Spice
Philadelphia 2X Protein Cream Cheese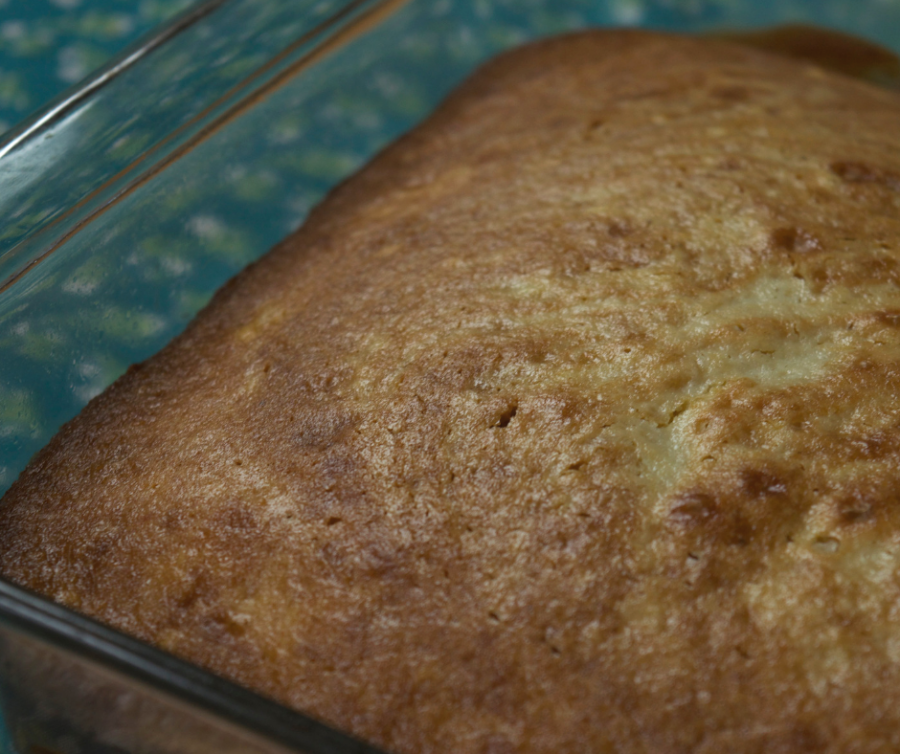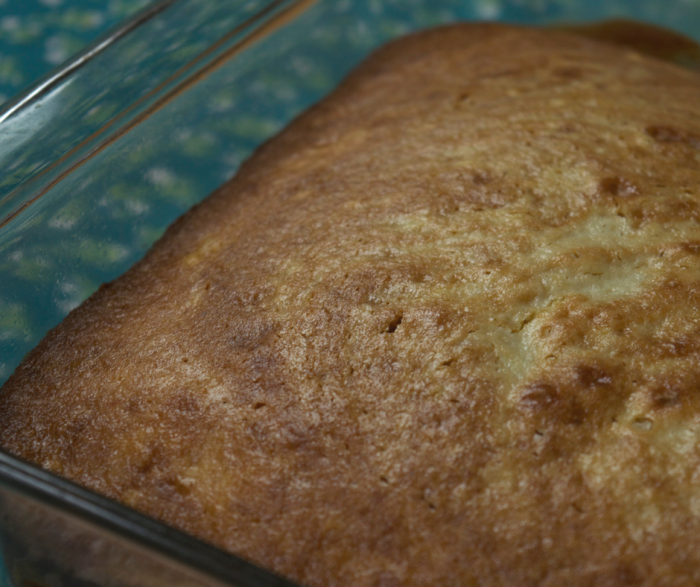 Tips for Making this Pumpkin Sweet Bread
Since I love making sweet bread like this pumpkin cream cheese bread, I have learned a few tricks to making them turn out perfect every time.
Use a spoon to hand mix the wet and dry ingredients until they are just barely combined for a lighter and fluffier option.  Over mixing can make them tough and chewy.
Bake in a 9"x13" casserole dish for easier portion control when slicing
When freezing for future use, cut into individual portion sizes and wrap so it is easy to grab only what you need out of the freezer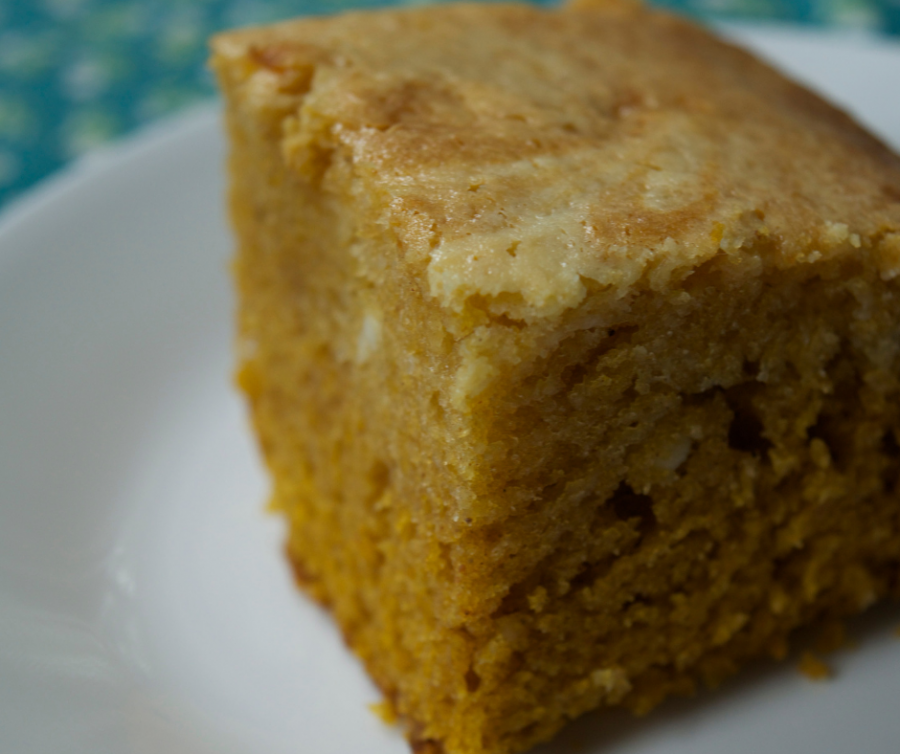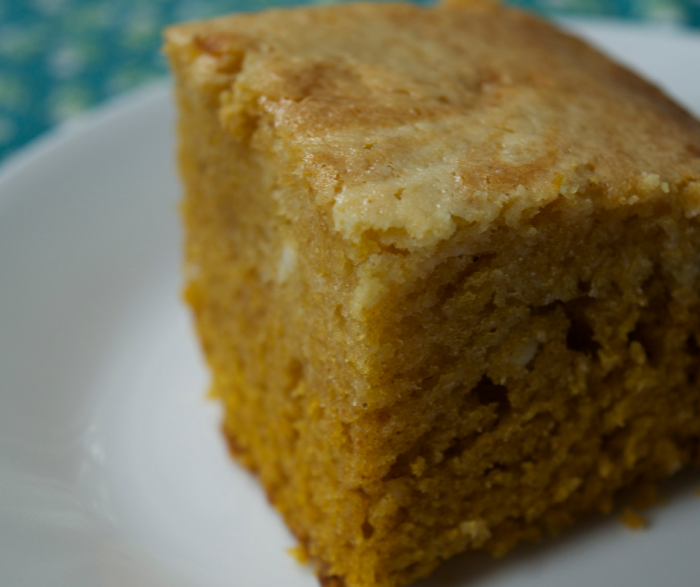 More Great Pumpkin Recipes
We just love this pumpkin cream cheese bread recipe and know that you will as well.  If you want a bit more variety, check out our linked recipes below for more pumpkin ideas.
Easy Pumpkin Cream Cheese Bread Recipe
5 SmartPoints per serving on the WW FreeStyle Plan and WW Beyond the Scale 3 PointsPlus per serving
Ingredients
2½ cups pumpkin puree (not pie filling)
2 eggs
1 tablespoon vanilla extract
½ cup granulated sugar
2½ cups all-purpose flour
1 teaspoon baking soda
½ teaspoon baking powder
½ teaspoon salt
1 teaspoon pumpkin pie spice
7 ounces Philadelphia 2X Protein Cream Cheese (1 small tub)
Instructions
Preheat oven to 375 degrees
Spray a 9x13 baking dish with non-stick spray and set aside
In a large mixing bowl, beat until smooth, the pumpkin, eggs, vanilla extract, and sugar.
In a separate bowl, sift together the flour, baking soda, baking powder, salt, and pumpkin pie spice
Gradually mix flour mixture into the pumpkin mixture until just combined.
Pour ¾ mixture into baking dish.
Drop cream cheese by teaspoons over the top of the pumpkin mixture making sure they are evenly distributed.
Pour remaining pumpkin mixture over the top and spread smooth
Bake at 375 degrees for 25-27 minutes or until golden brown and toothpick inserted in the center comes out clean
Nutritional Information for Pumpkin Cream Cheese Bread
This recipe makes 18 servings.  Each serving is 122 calories and 5 SmartPoints on the WW FreeStyle Plan as well as the Weight Watchers Beyond the Scale Plan.  If you are following PointsPlus, it is 3 points per serving.