I love this Lemon Cream Cheese Frosting on cookies, cakes and cupcakes.  It is a favorite delicious recipe that just hits all the nodes of flavor I love in a sweet treat.  Cream cheese frostings have always been a weakness of mine, and when my friend Amber from Sweet Tooth Bakery started making cupcakes in our local community, I knew I had to have this frosting.  I asked, and she delivered with a great frosting recipe that is perfect on a basic cupcake, or our favorite Lemon Cupcakes.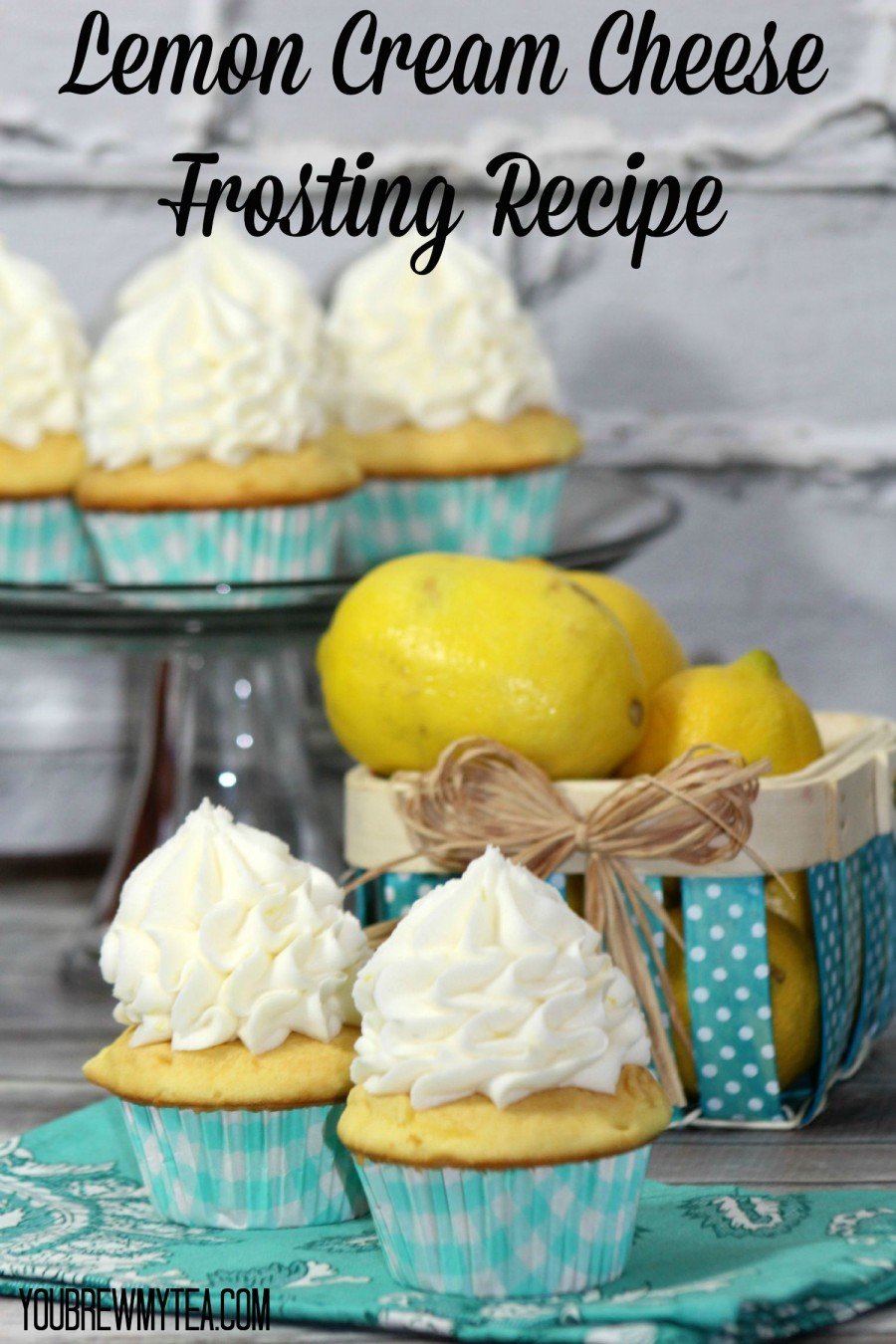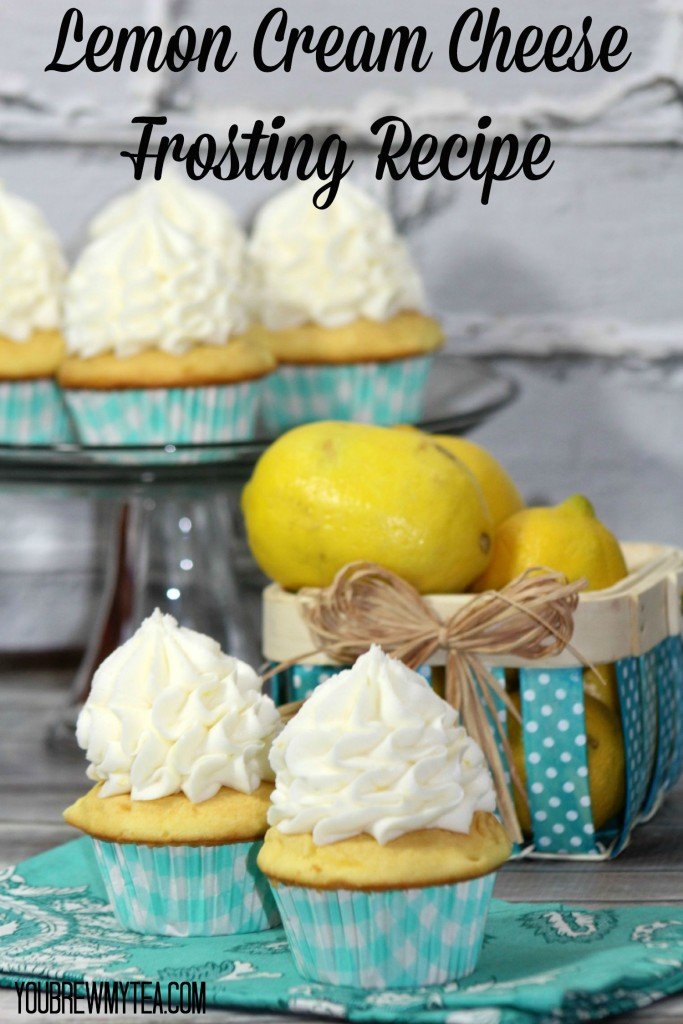 Lemon Cream Cheese Frosting
This post may contain affiliate links.
I have made cupcakes, cakes, cookies and tons of baked goods since I was 13 years old.  I have made homemade icing on countless occasions, but typically I admit to caving for the ready made variety.  I'm just not very good at making icing.  Maybe it is the humidity in Arkansas, or perhaps it's just not my area of expertise.  This lemon cream cheese frosting is seriously amazing - and my friend Amber made the recipe so easy even I can make it by myself.
Ingredients: 
1 Cup Butter - softened
8 oz. Cream Cheese - softened
2 Tablespoons Lemon Zest
2 Teaspoons Lemon Juice
4-5 Cups Powdered Sugar
These simple ingredients take no time at all to whip together.  I love using my Kitchen Aid Mixer since I can get the bowl super cold to keep the icing forming nicely.  You can use any mixing bowl you want, but that is a great and easy way.  Since the recipe calls for 4-5 cups of powdered sugar you will want to eyeball it a bit as you mix it in.  Different humidity can make it be too wet or too stiff.  You can work with the powdered sugar and a bit of lemon juice until you get it the consistency you want.
Lemon Cream Cheese Frosting
Ingredients
1 cup of butter at room temp
8 oz of cream cheese at room temp
2 tablespoon lemon zest
4-5 cups of powdered sugar
Instructions
Using a large mixing bowl, mix butter until it is softened and begins to form peaks
Add cream cheese and beat together
Add 3 cups of powder sugar to the mixture and mix until well blended.
Add lemon zest and and 1 more cup of powder sugar
Mix again until mixture is creamy and stiff
Use a spoon to scoop some frosting and flip it over. If the frosting begins to fall off the spoon add more powder sugar.
Use a pastry bag and a piping tip and frost the cupcakes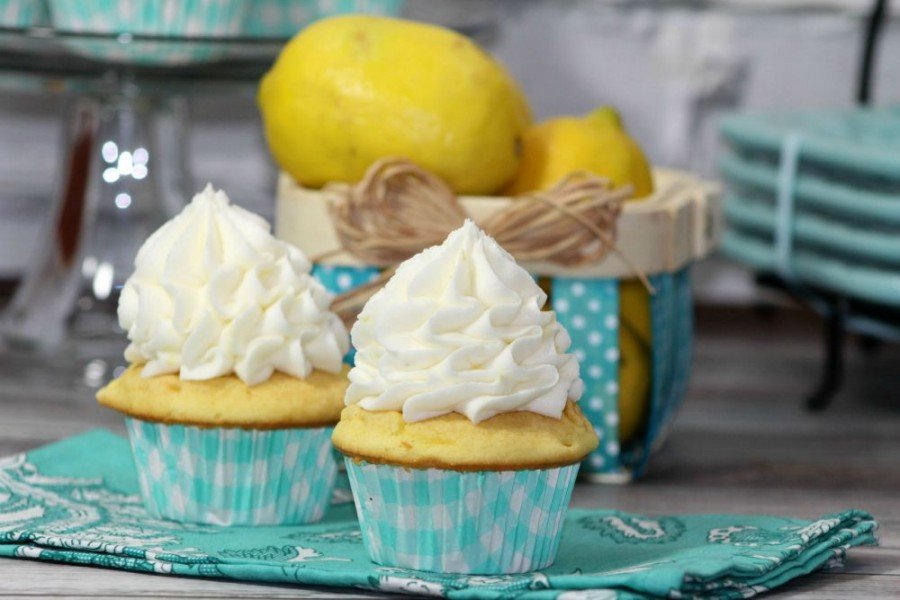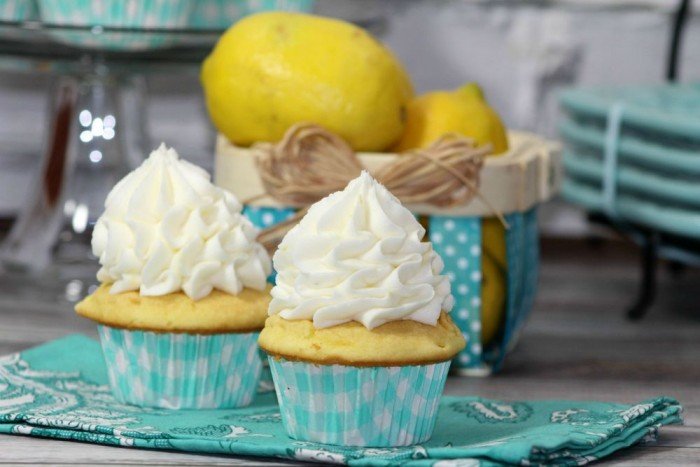 Use this lemon cream cheese frosting on our lemon cupcakes, or any of your favorite sugar cookie or cake recipes.  It's so delicious, bright and creamy you'll absolutely love it.  Yes, you will even want to simply sit down with a spoon and the bowl of frosting and enjoy it by itself.
This is one of our favorite recipes, but don't miss some of our other yummy desserts!
21 Delicious Mason Jar Desserts
Disney Inspired Dole Whip Cupcakes
Weight Watchers Pumpkin Pie Eggrolls