Sometimes you are lucky enough to be at the right place at the right time, and that was us a few weeks ago when we went on a family date night to a local favorite Mexican restaurant.  No sooner had we been seated than the owner walked to our table with a huge platter of food Chicken Verde. What resulted was me coming home and recreating a slightly healthier version in this Weight Watchers Crock Pot Chicken Verde.  Not only is it healthy and packed full of bright flavors, it is so simple you can just toss it together and forget about it all day while it simmers away in your favorite crock pot or slow cooker.  What's not to love about that?  I hope you enjoy it as much as we did.
Crockpot Weight Watchers Chicken Verde
The recipe in its original form is not terribly bad for you, but we did cut out a few extra calories by removing the skin from the chicken and the stick of butter in the sauce that the chef said was a must according to his mom.  While it might provide a hint of richness, we honestly did not miss it at all in this lighter version and don't think you will either.
Ingredients for Crockpot Chicken Verde
1 Pound Boneless Skinless Chicken Breasts
6 Tomatillos peeled and quartered
2 Jalapenos Seeded
1/2 White Onion quartered
2 cloves garlic, minced
1/2 Cup Fat-Free Low Sodium Chicken Broth
1/2-1 teaspoon Cumin (use less if you prefer a milder taste)
1/2 Teaspoon Salt
1/4 Teaspoon Black Pepper

Directions for Crockpot Chicken Verde
Makes 6 servings
4 PointsPlus per serving
3 SmartPoints on Beyond the Scale
Zero SmartPoints on FreeStyle Plan or Flex Plan
While this weight watchers chicken verde is great as a stand alone dish with some fresh steamed veggies or steamed rice, it is also an excellent base for a basic chicken taco.  Just toast up some corn tortillas and top with your favorite taco toppings like lettuce, tomato, guacamole or low fat cheeses.
Add a small side salad and some beans or rice and you can have a great well rounded meal for under 8 Points that will satisfy that craving for Mexican without breaking your calorie "budget".
More Weight Watchers Recipes:
Weight Watchers Soup: Mexican Chicken Soup
Weight Watchers Chicken Enchilada Bake
Weight Watchers Green Chile Chicken Enchilada Soup
Weight Watchers Roasted Poblano Chicken Enchiladas
Weight Watchers Green Chile Chicken Enchilada Casserole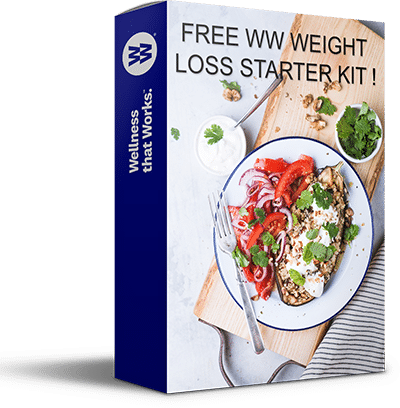 FREE WW WEIGHT LOSS STARTER KIT
+ exclusive tips, recipes & more to lose weight, increase confidence, and live a healthier and happier life !