I love wooden craft sticks ideas, and this Pumpkin Kids Craft is such a perfect idea for fall!  There is just something fun about grabbing the craft sticks and creating something fun.  They aren't just for making frozen treats anymore!  So, my friend Katie from The Homespun Hydrangea made these super cute crafts for us to share this week!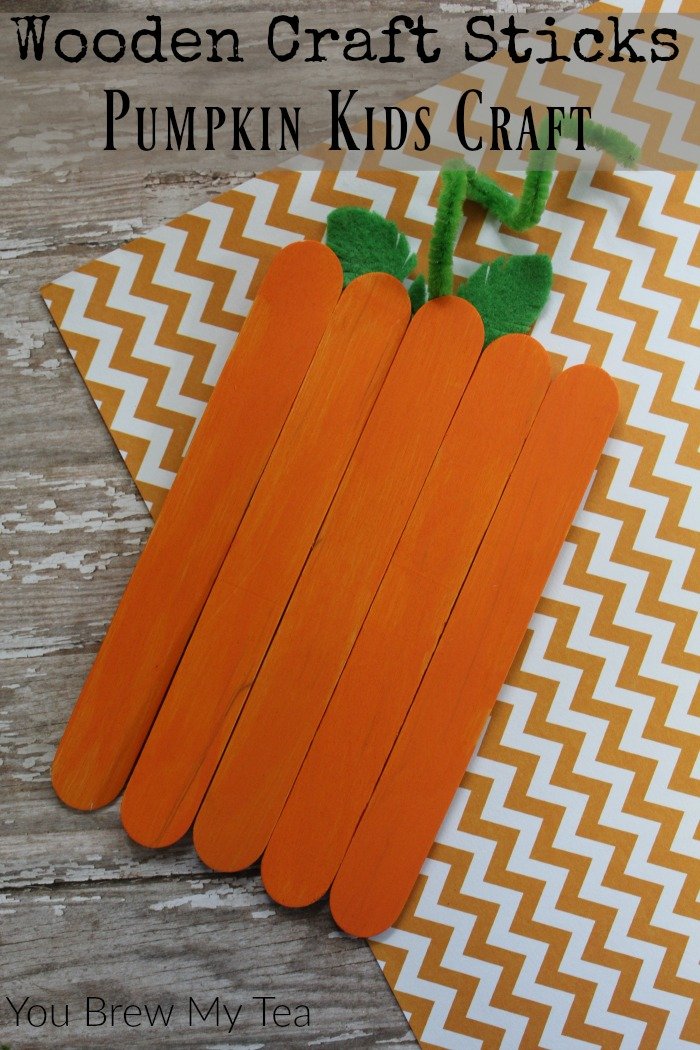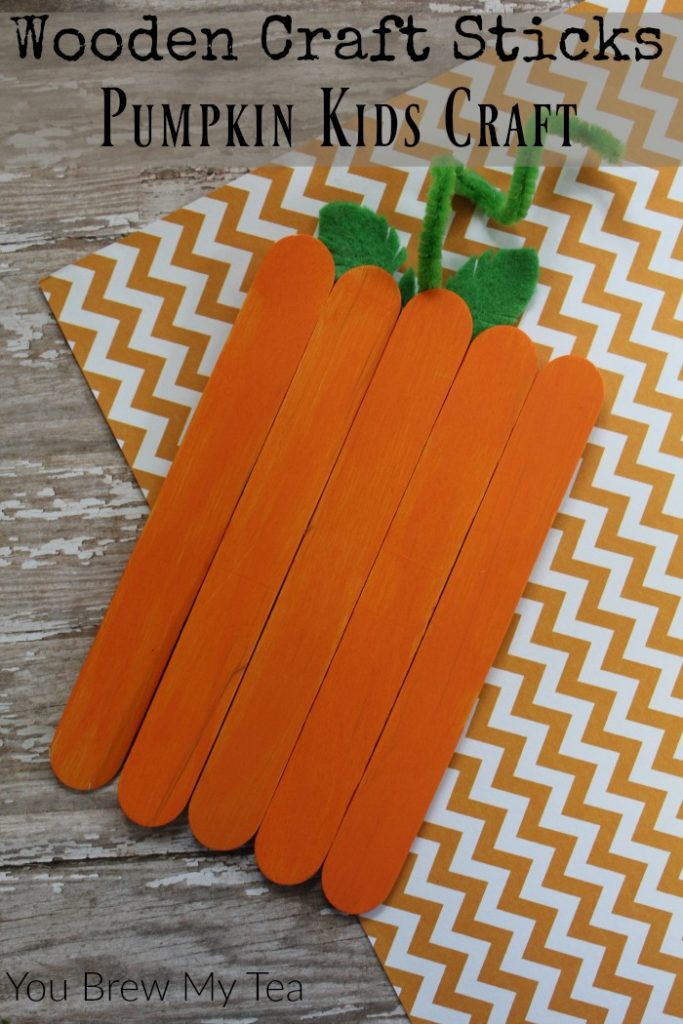 Wooden Craft Sticks Pumpkin Kids Craft
This post contains affiliate links.
Wooden craft sticks are some of those classic items always found in our craft bin.  From using to stir paint to making fun things like this, they are some of the best inexpensive craft supplies you'll buy.  I think that this simple pumpkin kids craft is ideal for propping up on a ledge to add decor to a room or adding some heavy duty magnets to the back to add some seasonal theme to your refrigerator door.
Turn this wooden craft sticks idea into a fun homeschool lesson in no time.  I love the idea of setting the kids up to create the craft while you work on reading to them about pumpkins, their symbolism in the fall, and even Thanksgiving or Halloween topics.
This would go great along with these printables and  lesson plans: 
Supplies needed:
Orange craft paint
Paint brush
Green pipe cleaner
Green felt
Scissors
Hot glue, glue gun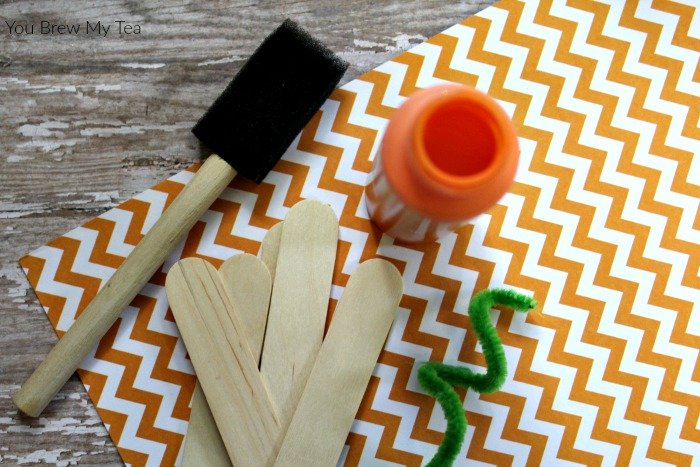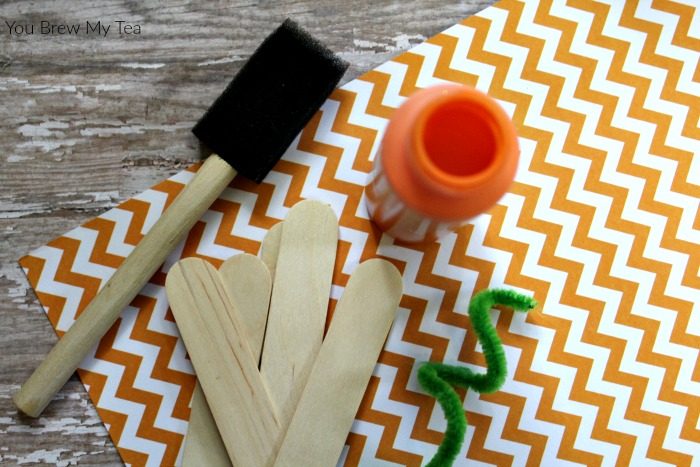 Directions:
1. Begin by applying two coats of paint to the craft sticks. You only need to add the paint to one side. Allow it to dry.
2. Once your paint is dry, line the sticks up next to each other so the unpainted side is facing up.
3. Take an additional stick and glue it across the back of the painted sticks. This will help hold them all together.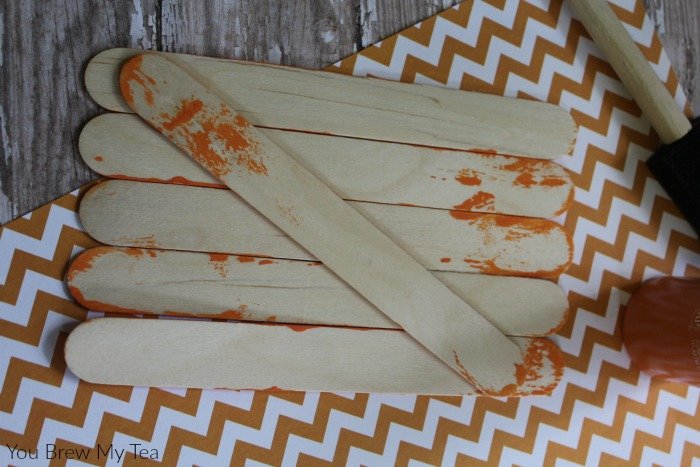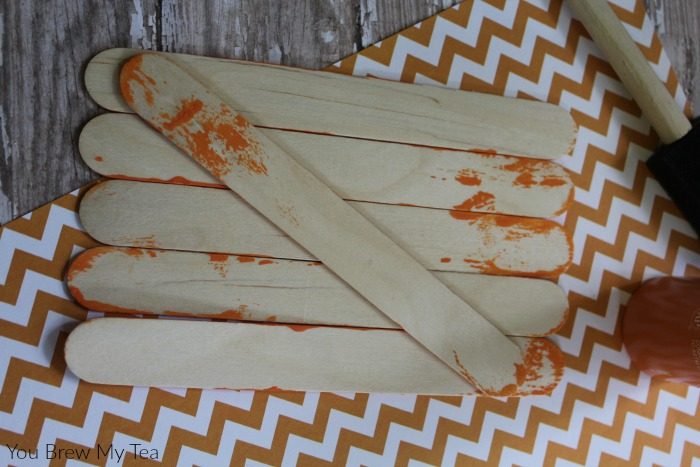 4. Turn the sticks over. Glue a twisted pipe cleaner to the top for a stem.
5. Cut some simple ovals from green felt. Fringe the edges with scissors. Glue the leaves to the pipe cleaner and your pumpkin is complete.
As you can see, this Wooden Craft Sticks Pumpkin Kids Craft is a great choice for making as an afternoon craft that can help you decorate or simply keep the kids busy.  We always keep craft sticks and paint on hand, and the other items for making this are so inexpensive that you can make tons of these for just a few dollars.
More Fall Craft Ideas: