I love dessert and this Easy Lemon Cupcake Recipe is a perfect way to enjoy a sweet treat that is bright, light and delightful!  For me, lemon cake or cupcakes always remind me of my grandpa. He loved a lemon bundt cake, and in his last year of life I often made them for him since he had little appetite for any regular food.  My friend Amber made these light and delicious cupcakes for me and I knew I had to share them with you.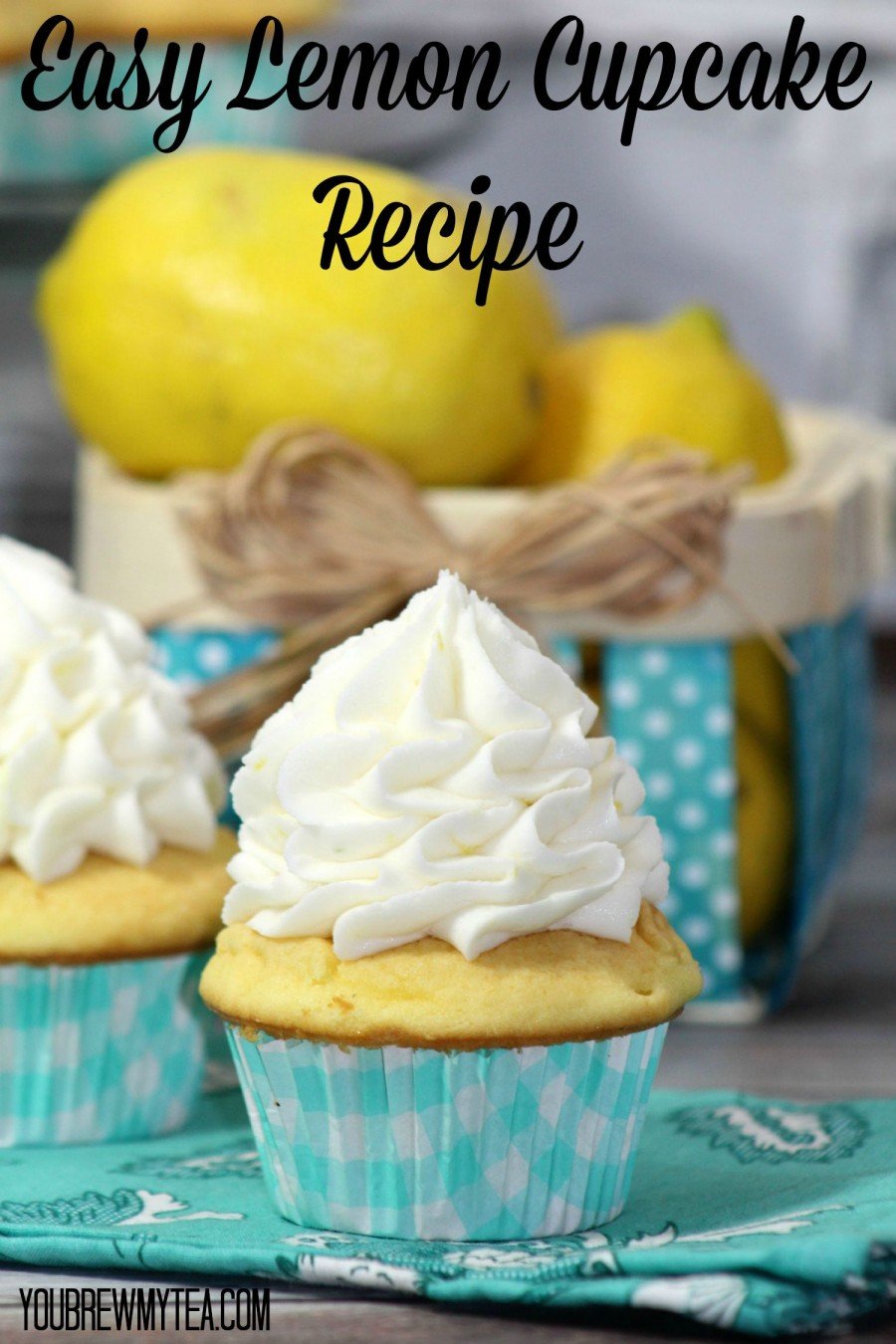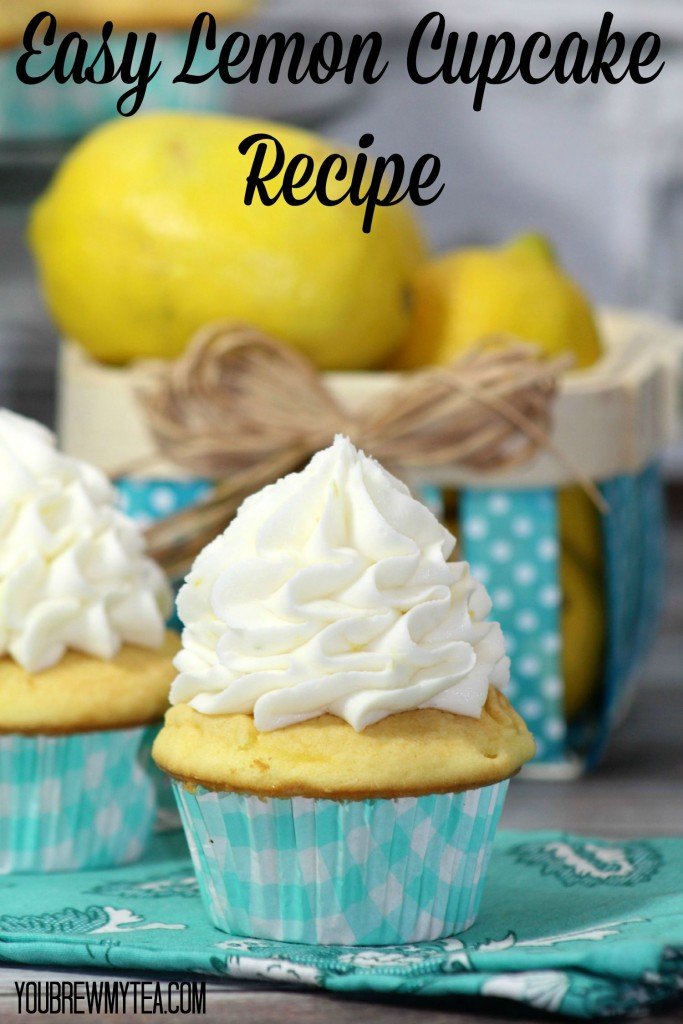 Easy Lemon Cupcake Recipe
This post may contain affiliate links.
I love a nice light and moist cupcake, and this recipe is that.  Using a bit of lemon juice and lemon zest gives this the bright flavor I am looking for, but not overwhelmingly.  I love this easy lemon cupcake recipe because it reminds me of my grandpa and happy memories of him. I am sure you will love it because it is truly delightful!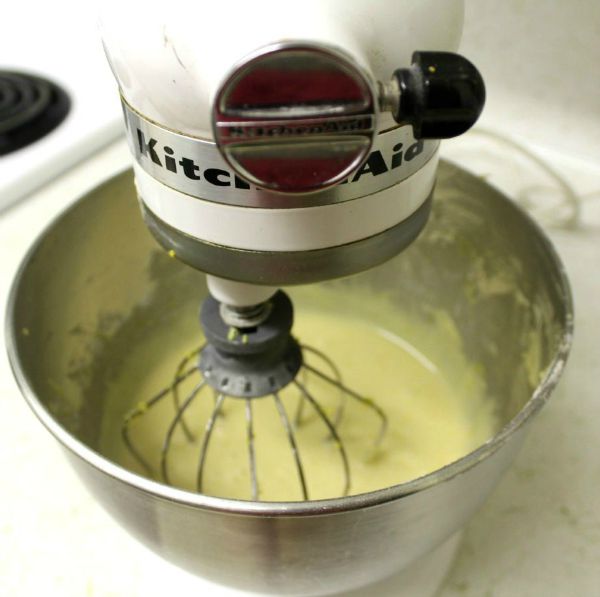 This recipe is much easier than I expected for a homemade recipe.  While it has a few ingredients, the overall process is pretty simple.  I love the addition of buttermilk as it adds just the right kick you need to make the lemon pop in these cupcakes. The batter is so much easier to make when you use a Kitchen Aid Mixer like ours.  Any mixer will work, but it is super easy when you use a stand mixer.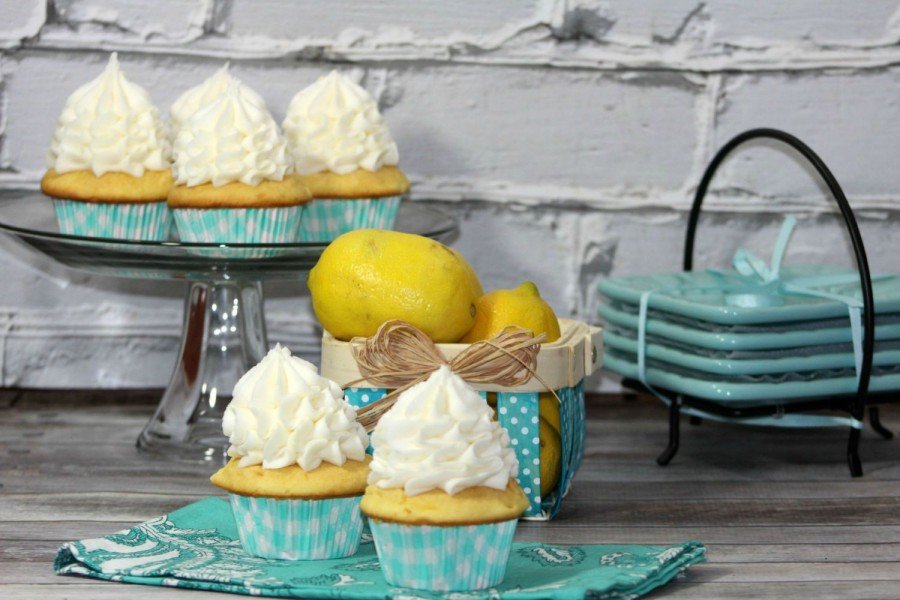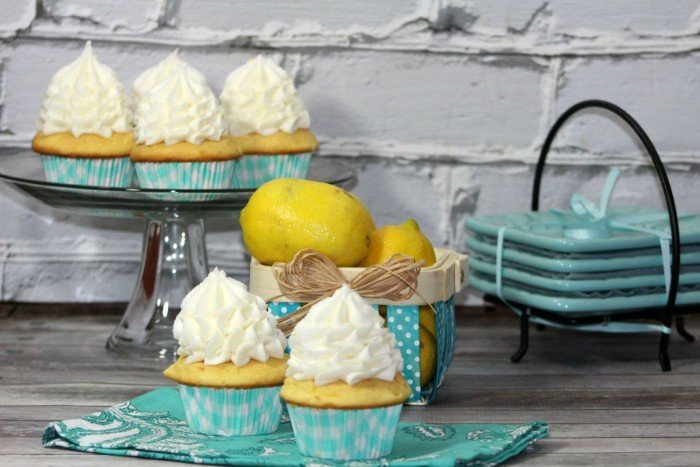 Easy Lemon Cupcake Recipe
Ingredients
2 cups sugar
2 tablespoons lemon zest
1 cup unsalted butter room temp
4 large eggs room temp
1 cup buttermilk
¼ cup lemon juice
3 cups all-purpose flour
4 teaspoon baking powder
½ teaspoon salt
Instructions
Preheat oven to 350
Line either regular or mini sized cupcake tins.
In a food processor, pulse lemon zest and sugar until well blended
In a large mixing bowl, whisk the flour, baking powder and salt together.
Place this to the side.
In a separate mixing bowl, blend butter and your lemon sugar until well combined.
Begin to add eggs, one at a time and beat until well mixed.
Now add half of the flour mix to the butter mix and mix until just combined.
Now add half of buttermilk and mix until just combined.
Finally add remaining half of flour mixture, buttermilk and lemon juice.
Mix until well combined
Pour the batter into the cupcake tins ¾ of the way full
Bake for 20-24 minutes until an inverted toothpick comes out clean free of cake batter
Cool for 20 minutes in the cupcake pan
Remove cake from pans and cool on wire racks.
I love cupcakes, and I know you'll love this easy lemon cupcake recipe!  Get your kids to help you with this recipe.  It's a delicious treat your entire family will love seeing come out of the oven!  We like full sized cupcakes, but mini cupcakes with our delicious Lemon Cream Cheese Frosting are perfect for a delicate tea party!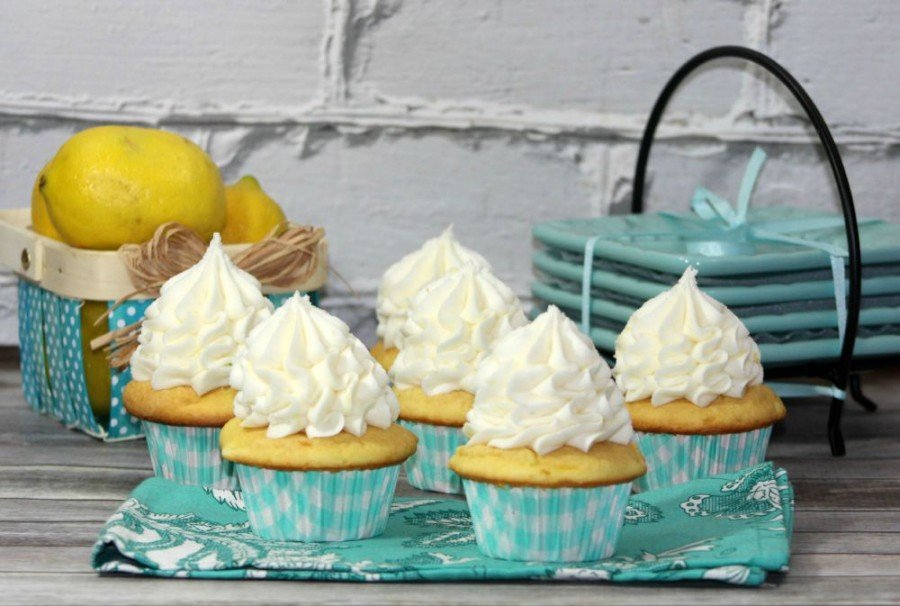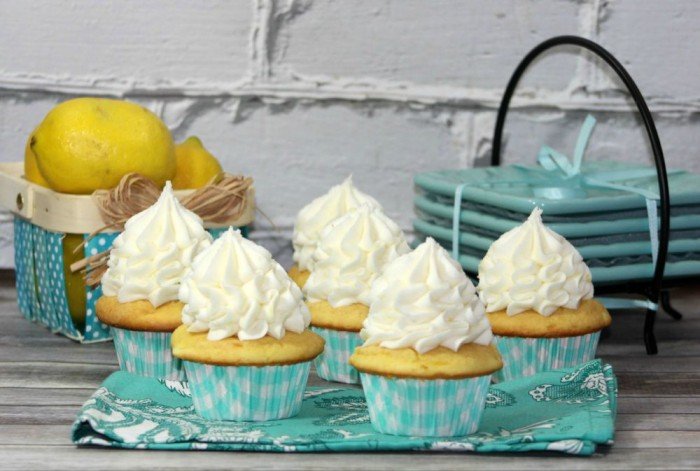 This is one of our favorite recipes, but don't miss some of our other yummy desserts!
21 Delicious Mason Jar Desserts
Disney Inspired Dole Whip Cupcakes
Weight Watchers Pumpkin Pie Eggrolls